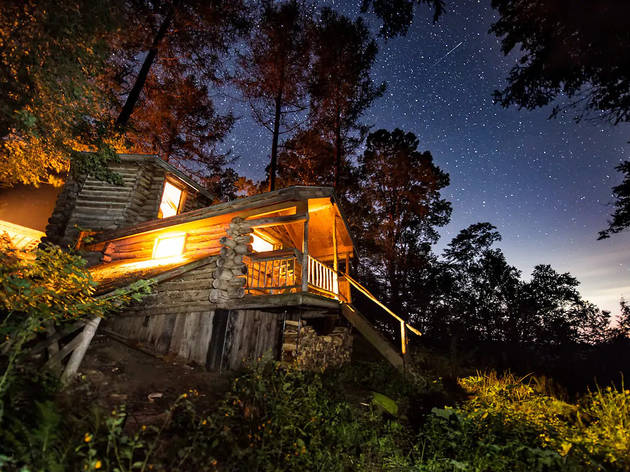 Cozy Airbnb cabins near Boston to rent for a rustic getaway
Escape the city at one of these Airbnb cabins near Boston, from A-frames to traditional log cabins
Cozy cabins near Boston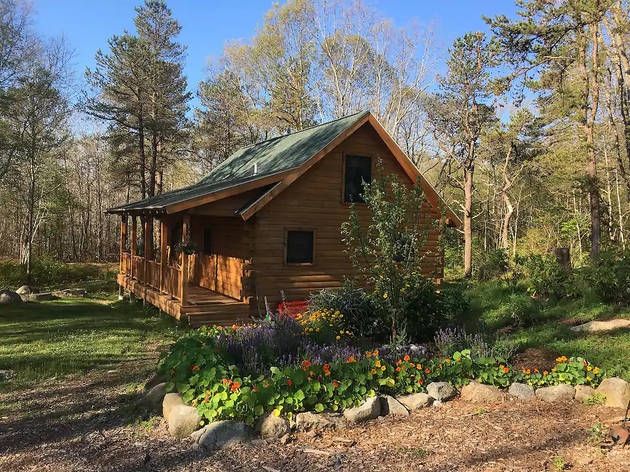 Photograph: Courtesy Airbnb
1. The Dogtown Cabin in Rockport, MA
This hand-built cabin is located on Applecart Farm, surrounded by 2,500 acres of protected woodlands. Yet this private getaway is just a ten minute walk to downtown Rockport. Enjoy miles of trails, a visit to the waterfront, or hang out with the farm's two resident mini horses.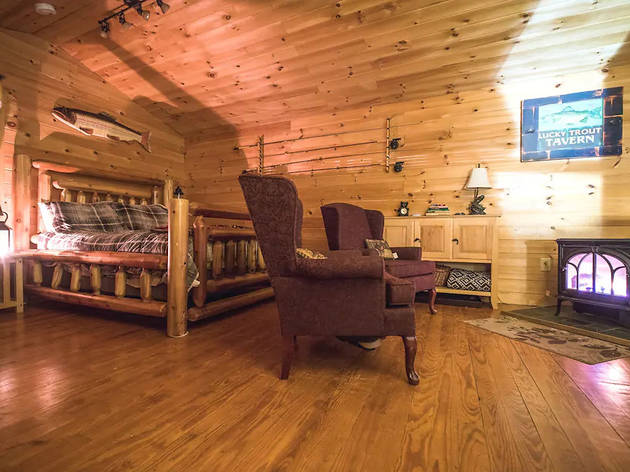 Photograph: Courtesy Airbnb
2. Cozy cabin in Jackson, NH
Located in the beautiful White Mountains National Forest, this cabin offers rustic charm in a private, wooded setting. A private hot tub and gas fireplace make for a cozy retreat. The Ellis River is nearby, and the cabin offers easy access to hiking trails. In winter months, guests are provided with snowshoes and toboggan.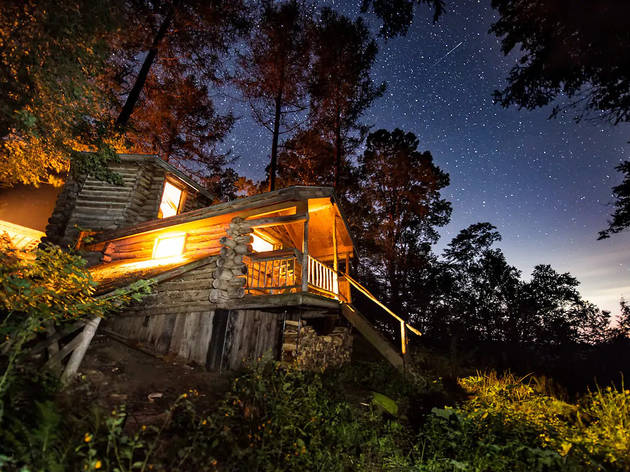 Photograph: Courtesy Airbnb
3. Private cabin in West Bolton, VT
Escape to the Green Mountains at this secluded spot in Vermont. This cozy cabin is perfect for both slowing down (no electricity or wi-fi here!) and as a base for outdoor adventures. Access The Long Trail, kayaking, fishing, climbing, and more. From the solar-heated outdoor shower to the wood-burning stove, this cabin is a rustic gem.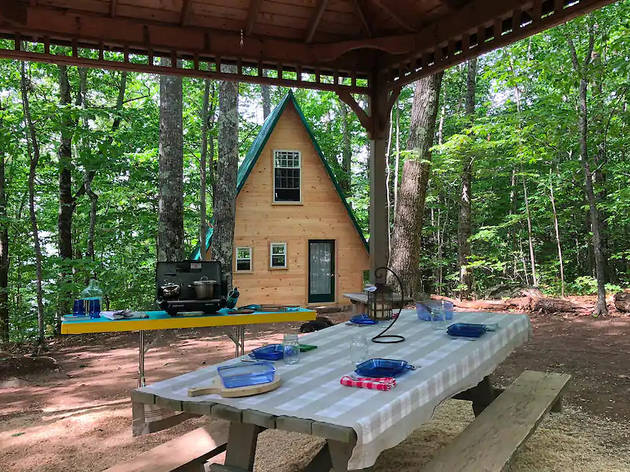 Photograph: Airbnb
4. Island A-frame in Monmouth, ME
Go off-the-grid on a private island on a lake. This secluded a-frame cabin offers plenty of adventure with your solitude. Hike, kayak, play on the rope swing, or just enjoy the sounds of nature while relaxing in a hammock. Cook under the stars and sleep in peace in a comfy bed.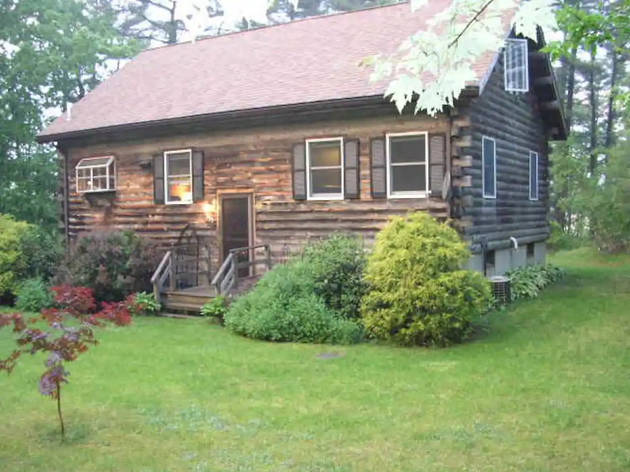 Photograph: Airbnb
5. Log house in Plymouth, MA
Located on an acre of wooded property, this traditional log cabin offers solitude and seclusion with easy access to Cape Cod, beaches, and historic Plymouth. Stroll nearby walking trails and check out the lovely cranberry bogs across the street.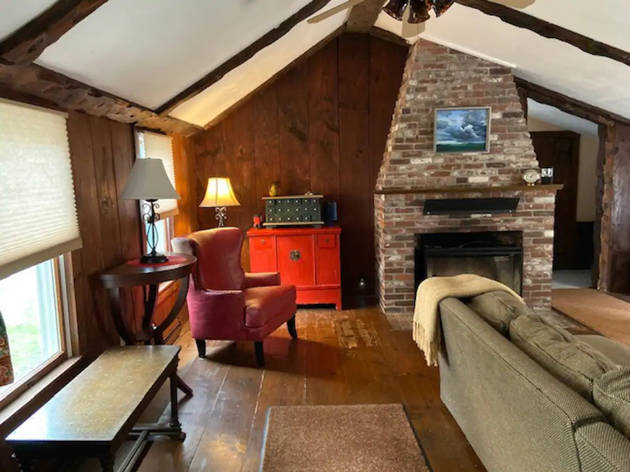 Photograph: Courtesy Airbnb
6. Deep Tangled Wildwood Cottage in Scituate, MA
Part of a family compound on the historic, mid-1700s settlement of Old Oaken Bucket Road, this property sits on three acres of beautiful grounds. The rustic abode sits next to a pond, offering a charming spot to relax and unwind.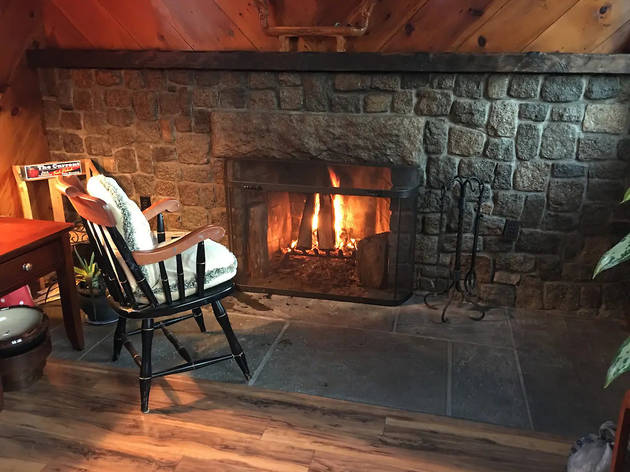 Photograph: Courtesy Airbnb
7. Lionsgate in Cohasset, MA
Head to this quintessential seaside village between Boston and Cape Cod for a quiet getaway. The quaint cottage has a fireplace, outdoor grill, fire pit, garden, and pond. Enjoy hiking, bird-watching, biking, or a stroll on the beach.
Photograph: Courtesy Airbnb
8. Rustic cottage in Westford, MA
This little cabin is a quaint getaway in Summer Village, a seasonal community. Enjoy all standard comforts within the cozy cottage as well as access to Village amenities including a pool, gym, tennis court, and beach. July and August feature recreational programming for adults and kids.
More getaway ideas
Whether it's the dog days of summer or a bone-chilling winter, sometimes you just need to get away from Boston. So here's a list of easy options for an awesome weekend getaway.
Given how intense life can often be in our humble metropolis, every Bostonian gets a little stir crazy now and then. Fortunately, all one has to do is hit the road — or hop on a train, bus or ferry — to explore the many wonders of New England.