Heads up! We're working hard to be accurate – but these are unusual times, so please always check before heading out.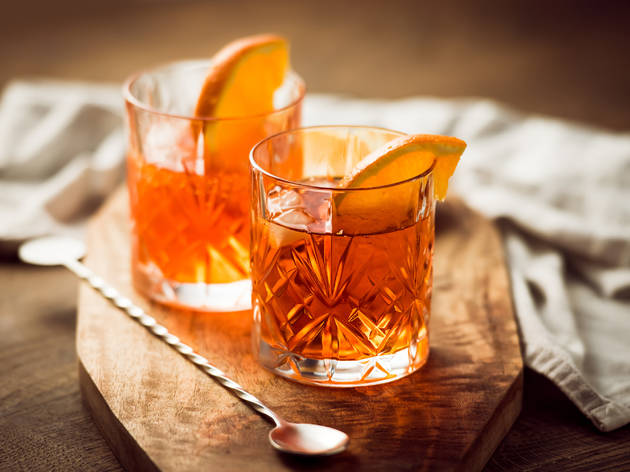 The best alcohol delivery services in Chicago
Need booze fast? Order using the best alcohol delivery services in Chicago.
We get it. Sometimes you need booze delivered straight to your door so that you can continue your Netflix spree uninterrupted. That's where the best alcohol delivery services in Chicago come in handy. These digital retailers make it easy to shop the latest release from the best breweries in Chicago and stock your home bar with liquor from local makers like Koval, Letherbee and Rhine Hall. With these nifty alcohol delivery apps, someone else does the shopping, allowing you to kick back and relax while you wait for your favorite bottle to arrive at your doorstep. Here's hoping you've learned a thing or two from the mix masters at the best bars in Chicago! No matter what you're craving, the best alcohol delivery services in Chicago have all of your booze needs covered.
RECOMMENDED: The best grocery delivery services in Chicago
Alcohol delivery services in Chicago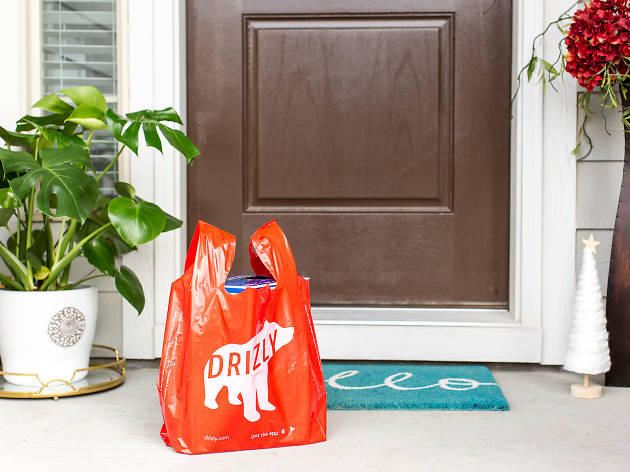 Photograph: Courtesy Drizly/Kristen R. Fields
Drizly guarantees delivery in under an hour, so it very well may take you longer to decide what you want to order than it will to arrive at your doorstep. With a huge variety and the ability to compare prices, this national service offers a top-notch virtual shopping experience. It doesn't hurt that you can stock up on Chicago brands like Koval, Moody Tongue and Letherbee.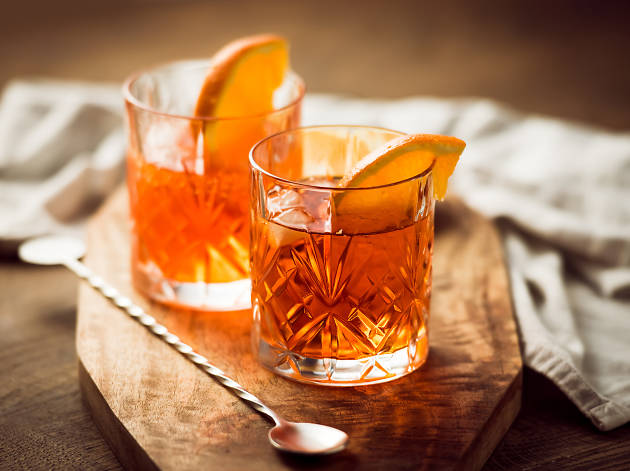 Photograph: Yulia Grigoryeva/Shutterstock
The seemingly endless inventory of Binny's Beverage Depot is available at your fingertips through Instacart, so you don't have to haul that box of wine to your apartment on foot. Shop beer, wine, spirits, mixology accessories and glassware. Instacart will show you what's on sale, too, so that you can always stock up on a budget.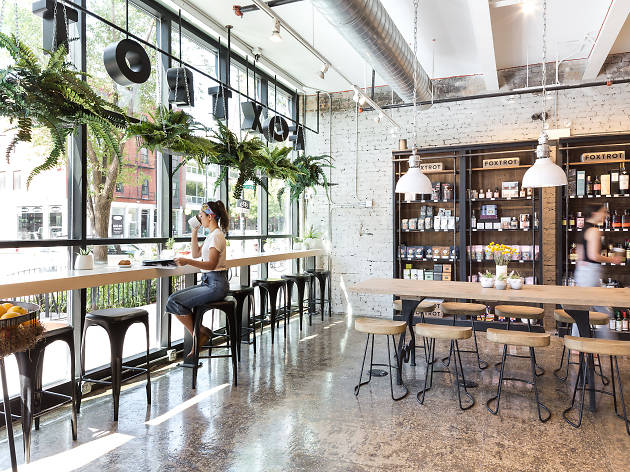 Photograph: Eric Kleinberg for Foxtrot
There's never been a better time to shop local, and the folks at Chicago-born Foxtrot make it easy with locations in West Loop, Lincoln Park, River North, Wicker Park, Old Town and Southport. Browse bespoke snacks, locally crafted treats (like bars from Pretty Cool Ice Cream!), and a killer selection of beer, wine and hard seltzer. Keep an eye out for brands like Marz Community Brewing, Middle Brow and Maplewood.
For drinkers with a discerning palate, this craft-booze hub is like Disneyland—without the lines or the screaming kids. Shop spirits from independent craft distilleries throughout the country. The fun thing about Spirit Hub is that you're likely to stumble across brands you've never heard of, making it an ideal place to discover something new.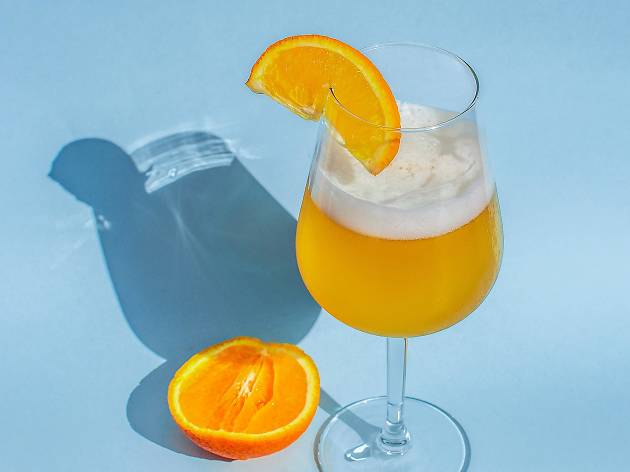 Photograph: Unsplash/Marina Zaharkina
If you're looking for a very particular bottle of booze—like a Japanese whiskey or a vintage champagne—Saucy has you covered with a craft-heavy selection that feels a bit more upscale. In the "extras" section, guests can toss in fresh citrus, mixers, chocolate bars, frozen pizzas and cigars. You never know what you'll be craving after two Old Fashioneds.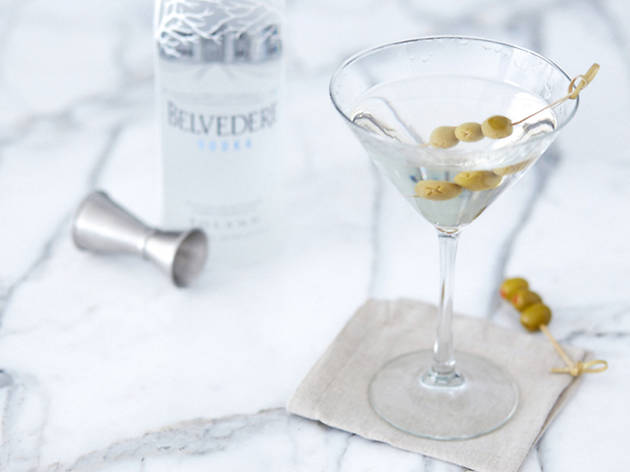 Photograph: Courtesy Minibar/Frank Kuo
With its robust selection of fine wines and spirits, it's not hard to hit Minibar's $25 minimum. Fill your cart with bottles of rosé and bubbly, six-packs of beer and handles of booze. As a fun bonus, Minibar has a great selection of CBD-infused products, including sodas, drops, powders and candies.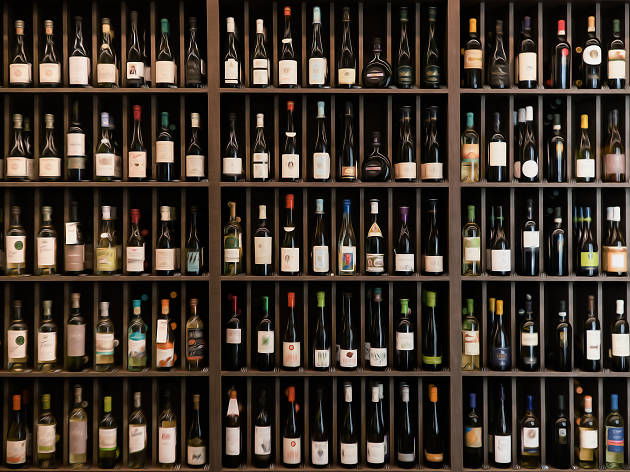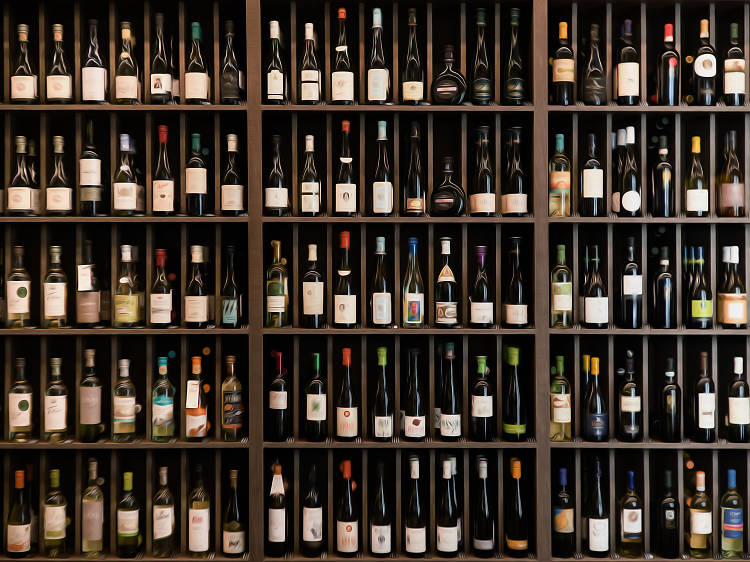 Photograph: Shutterstock/Sergey Smolentsev
If you already pay for Amazon Prime, ordering alcohol from PrimeNow is another good way to take advantage of your subscription. In Chicago, you can browse Whole Food's selection of wine, beer and booze, add what you want to your cart and select a delivery window. Your shopper will cruise the grocery store for your items, and a driver will deliver it straight to you. Easy!
Photograph: Courtesy goPuff
The folks at goPuff cut out the middleman so that your delivery arrives at lightning speed. Shop their local facility for munchies, personal care products, over-the-counter meds, ice cream and—of course—booze. They've got a selection of beer, wine and spirits to choose from.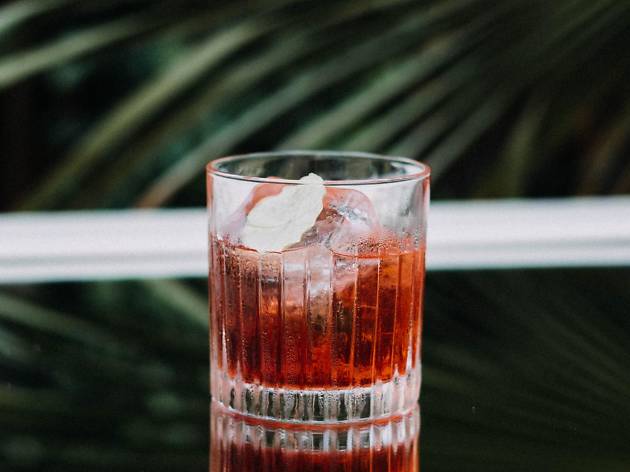 Photograph: Unsplash/Lefteris Kallergis
Sure, you've used Postmates to have Taco Bell ferried straight to your door at 2am, but did you know your driver will pick up booze, too? Sit back, relax and peruse a tightly curated selection of beer, wine, spirits and mixers—all available on the app or online.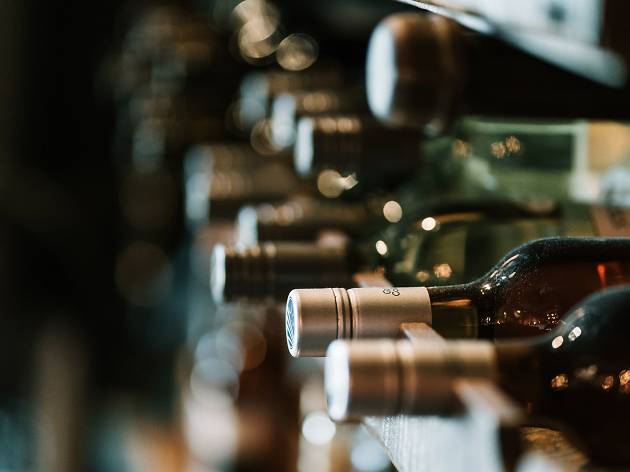 Photograph: Hermes Rivera on Unsplash
In addition to delivering feast-worthy food to your doorstep, Grubhub allows participating restaurants to sell bottles of wine and beer, so you can easily upgrade your meal with an adult beverage. If you search for "alcohol," a list of restaurants who offer boozy add-ons will appear. Happy shopping!
Find the best cocktails in Chicago
Whether you're looking for your next stop for a drink or want to try to make one yourself, we've got you covered with our guide to cocktails in Chicago.