The 30 best Chicago breweries and taprooms
Looking for creative sours, a strong stout or a reliable lager? Grab a draft at the best Chicago breweries and taprooms.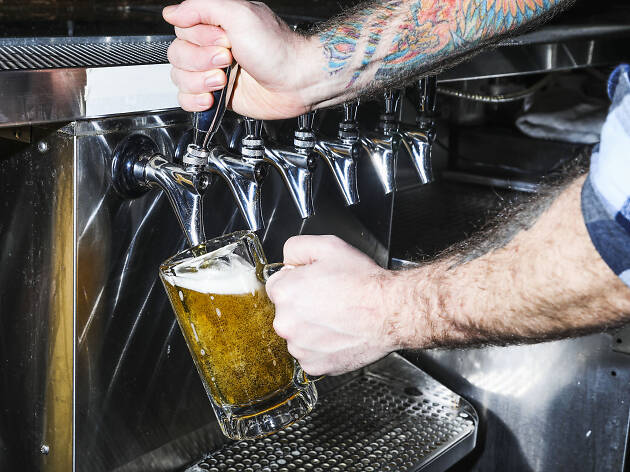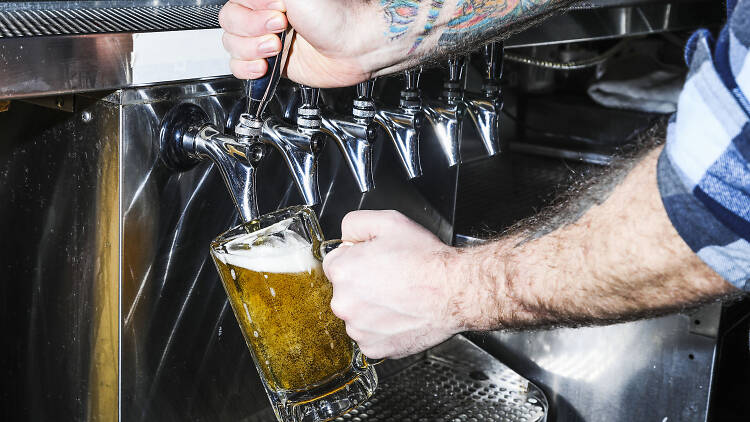 It's no secret that Chicagoans love their beer, which undoubtedly contributes to the onslaught of Chicago breweries that have popped up all over town over the years. Locally brewed beer has permeated nearly every establishment with a liquor license, from rooftop bars to some of the best restaurants in Chicago. (Heck, even some of the top attractions in Chicago serve ice-cold beer.) But if you want to taste the freshest suds in town, you'll have to go straight to the source. The best Chicago breweries aren't just making beer; they're also serving it at in-house taprooms and brewpubs. If you're looking for hopped-up IPAs, barrel-aged stouts or fruited sours, pull up a stool and ask for a recommendation at one of the finest Chicago breweries.
RECOMMENDED: Check out more of the best bars in Chicago
A brewery we love so much that we welcomed them into Time Out Market Chicago
Looking to treat yourself to an especially indulgent evening at a brewery? Snag a reservation at Band of Bohemia, the first brewpub to earn a coveted Michelin star. Sit down in one of the plush high-back chairs or a circular booth and peruse the menu, which includes dishes like lobster ravioli and duck leg roulade alongside the Noble Raven Belgian pale ale and the Jasmine Rice lager. Band of Bohemia's prix fixe menu is a great way to eat your way through the kitchen's greatest hits—you can even add an optional beer pairing for each of the dishes. And if you want to sample some of the brewpub's greatest hits, you can also stop by its stand at Time Out Market Chicago.
Best breweries in Chicago