The best Chicago breweries
There's plenty of Chicago breweries with great beer—we've rounded up the best ones you can grab a drink at in the city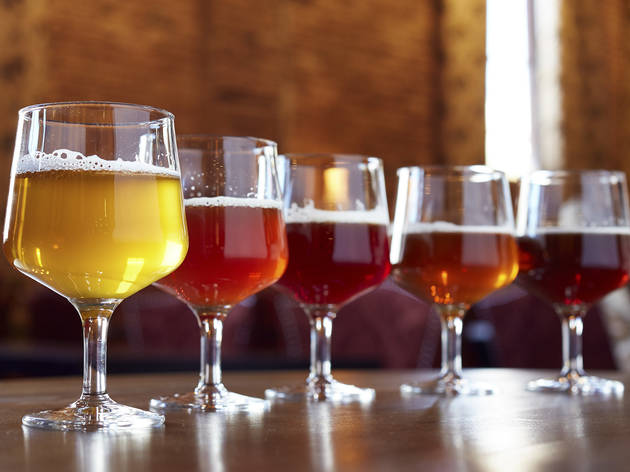 Chicago is a city filled to the brim with beer. From great beer bars to brewpubs to beer stores and fantastic brewery tours, there's plenty to learn and try in the city. Whether you're looking for a new brewery to school you on some interesting brewing methods or want to try some of Chicago's iconic breweries in person, Chicago's breweries have a beer or three for you.
Best breweries in Chicago
Find more Chicago craft beer and breweries
Take a look at our list of the best Chicago beer festivals and start planning your next weekend of tastings.
Read more
Some of our favorite bars and brewpubs offer numerous beers on draft.
Read more
The craft beer scene in Chicago seems to grow by the minute, so there's no excuse for not being adventurous.
Read more
A bar with a liquor store attached to it goes by many names—these are the best.
Read more
More and more breweries are letting customers take home beer 64 oz at a time.
Read more
These five Chicago breweries may not be household names, but they should be.
Read more
There are plenty of spots that open well before 5pm where you can work (and drink).
Read more
These spots have taplists that may surpise you with their depth.
Read more