Brunch review: Scofflaw
The Logan Square bar serves up an under-the-radar gem of a brunch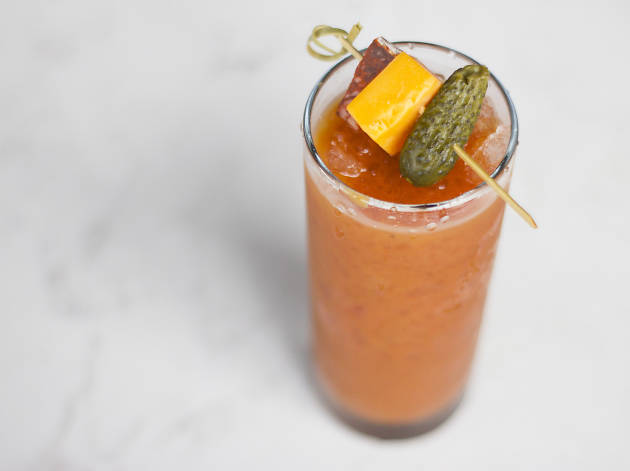 Few places are as different night and day as Scofflaw. The dark gin bar looks much more like a sunny coffee shop by day, when light streams through the windows and you can actually see how brightly colored the cocktail menus are. And unlike the line that forms outside in the evenings, you can waltz right in on weekend days, grab a bar seat or table (or, come nice weather, a spot on the patio), and have a total gem of a brunch.
RECOMMENDED: Full guide to brunch in Chicago
Scofflaw has offered brunch for awhile, but I've mostly gone to special brunch events (it regularly hosts beer brunches and other themed brunches), so last weekend was my introduction to the Red Snapper, a thick, spicy gin-based drink, which makes me want to swap out the vodka whenever I get a Bloody Mary now. Garnished with meat, cheese and a cornichon, it doubles as a snack while you decide what to get for food.
The menu is blessedly streamlined, and includes a simple plate of eggs, toast and bacon, but if you want to go more elaborate, the huge, fluffy biscuits topped with eggs and a creamy sausage gravy are a good bet. On the sweet side, the quinoa pancakes are a stack of four very thin pancakes plumped up with quinoa and topped with a pat of melted housemade butter and syrup, which comes on the side. For side dishes, you can stick with Scofflaw's renowned fries, though I also like the simple breakfast potatoes.
The full cocktail menu is also available, which means you can ease into an evening at Scofflaw over a late brunch (it serves till 4) and totally avoid the line. Brunch is available on Saturdays and Sundays starting at noon.
Read more about Scofflaw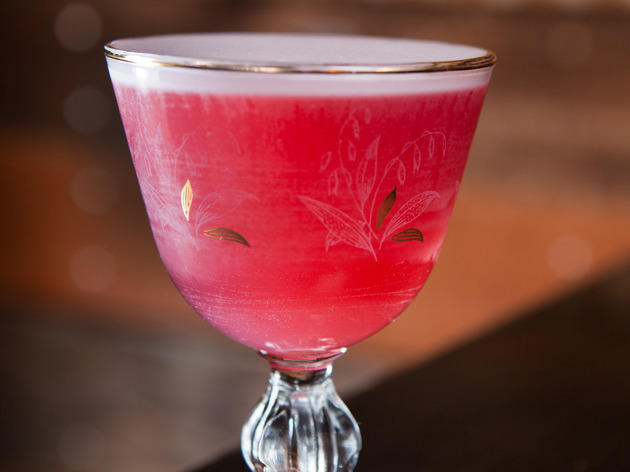 Veterans of the Whistler and Boiler Room joined together to open this bar. One of the two rooms here looks a lot like the Violet Hour, which makes sense since cocktails (specifically gin cocktails) are a focus of the place. The other room is less loungey and truer to what Scofflaw is, which is a top-notch, friendly neighborhood joint.