The best Chicago beer festivals
Try out new brews and meet the people who made 'em at our favorite Chicago beer festivals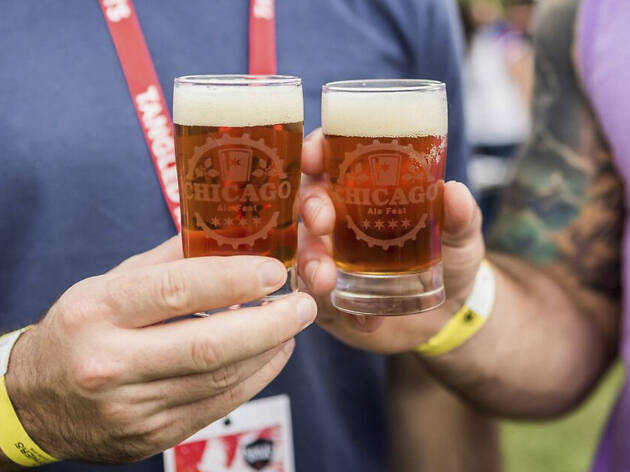 Trying new things is good for you, especially when it comes to boozy beverages. There's no better way to find your new favorite beer than at the best Chicago beer festivals, where Chicago breweries and national purveyors sample their latest creations, hand out swag and field your tipsy questions. After an afternoon at a Chicago beer festival spent sampling lagers, sours and ales, you'll know exactly what to ask for when you sit down at a neighborhood dive bar or a Chicago beer garden. Sip a barrel-aged stout or a funky cider (and meet the folks that made 'em) at some of the best Chicago beer festivals.
RECOMMENDED: Discover more of the best Chicago summer festivals
The best brewery tours in Chicago
Chicago loves beer, whether it's spending a night at a great beer bar or picking up a six-pack of a local brew to take to a party. There are dozens of breweries in the area, and many offer tours, which range from a booze-fueled, hours-long lesson on beermaking to quick and dirty 20-minute overviews. We tagged along on local brewery tours, where we learned a few things about brewing and drank more than a few pints of great local beer.