Chicago's Saved by the Bell-themed pop-up diner demonstrated that the inspiration for food and ambiance can come from unlikely sources. Now that Saved by the Max has closed its doors and taken the neon Bayside High decor to Los Angeles, the space (1941 W North Ave) is preparing to welcome a new pop-up restaurant that takes cues from an annual outdoor music festival in Douglas Park. That's right, Wicker Park is getting a Riot Fest-inspired pop-up restaurant.
RECOMMENDED: Our complete guide to Riot Fest
Dubbed the Riot Feast, the concept comes from Derek Berry, Zack Eastman and Steve Harris, who were looking for a new project to work on after the departure of Saved by the Max. The menu is being developed by executive chef Brian Fisher (Schwa, Entente), but it's unclear what types of cuisine will be represented. The food offerings at Riot Fest itself range from decadent funnel cakes to food truck tacos, so it's possible that the menu will feature elevated takes on festival fare. Alternatively, the Riot Feast could take a page from Kuma's Corner book and just name a bunch of burgers after acts that have played at the festival.
Instead of trying to replicate the muddy fields and rows of porta-potties present in Douglas Park each year, dishes and drinks will be served in a setting that is described as a "fascinating turn-of-the-century carnival-style environment." While there probably won't be a strict dress code, you'll likely see plenty of people wearing jean jackets and band T-shirts sitting down for a meal at the Riot Feast.
The restaurant will be open on Wednesday, Thursday, Friday, Saturday and Sunday nights, offering ticketed seatings at 6 and 8pm and an after-hours late night bar menu on Friday and Saturday nights. A VIP 10pm seating on Friday and Saturday nights will allow guests to drink alongside circus performers.
The Riot Feast opens on July 8 and it slated to occupy the space for three months. Tickets for seatings at the fest-themed restaurant go on sale Friday, June 9 at 11am via theriotfeast.tocktix.com.
Take a look at an announcement video for the pop-up (starring perennial Riot Fest performer Andrew W.K.) and let's hope that the Riot Feast Twitter feed is just as sassy as the Riot Fest Twitter guy.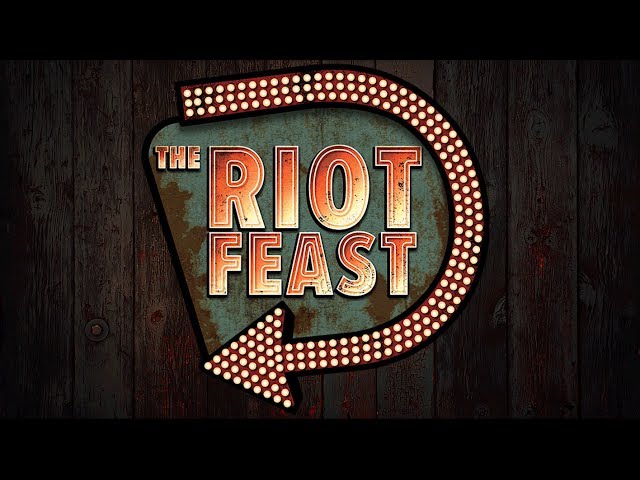 Want more? Sign up here to stay in the know.