When it comes to burgers, Chicago knows a thing or two about beef and buns. Earlier this summer, we rounded up the top 50 burgers in Chicago and asked you to vote for your favorites. The results are in and we're gathering the finalists for an epic cookout in Daley Plaza. Join us on July 19 for Time Out Chicago's annual Battle of the Burger with sessions at 5:30 and 8:30pm. A ticket will get you 14 burger tastings, complimentary Guinness Blonde American Lager, side dishes from the Ruin Daily and Brown Bag Seafood Co. at the Hot Sauce Flavor Station provided by Cholula and hours of entertainment. But first, here's a look at the 14 contenders who will face off at Battle of the Burger 2017.
Get your tickets now to join us at Battle of the Burger on July 19.
1. Hamburger at Mindy's HotChocolate: The house-ground Slagel beef burger arrives expertly cooked, christened with a cross of crispy bacon and a melting slice of aged cheddar tucked under a toasted, house-made sesame bun.
Photograph: Courtesy Mindy's HotChocolate
2. Table Burger at Dixie: Providing the perfect example of how to top a burger, Dixie serves their double-decker with pimiento cheese, chowchow and red onion.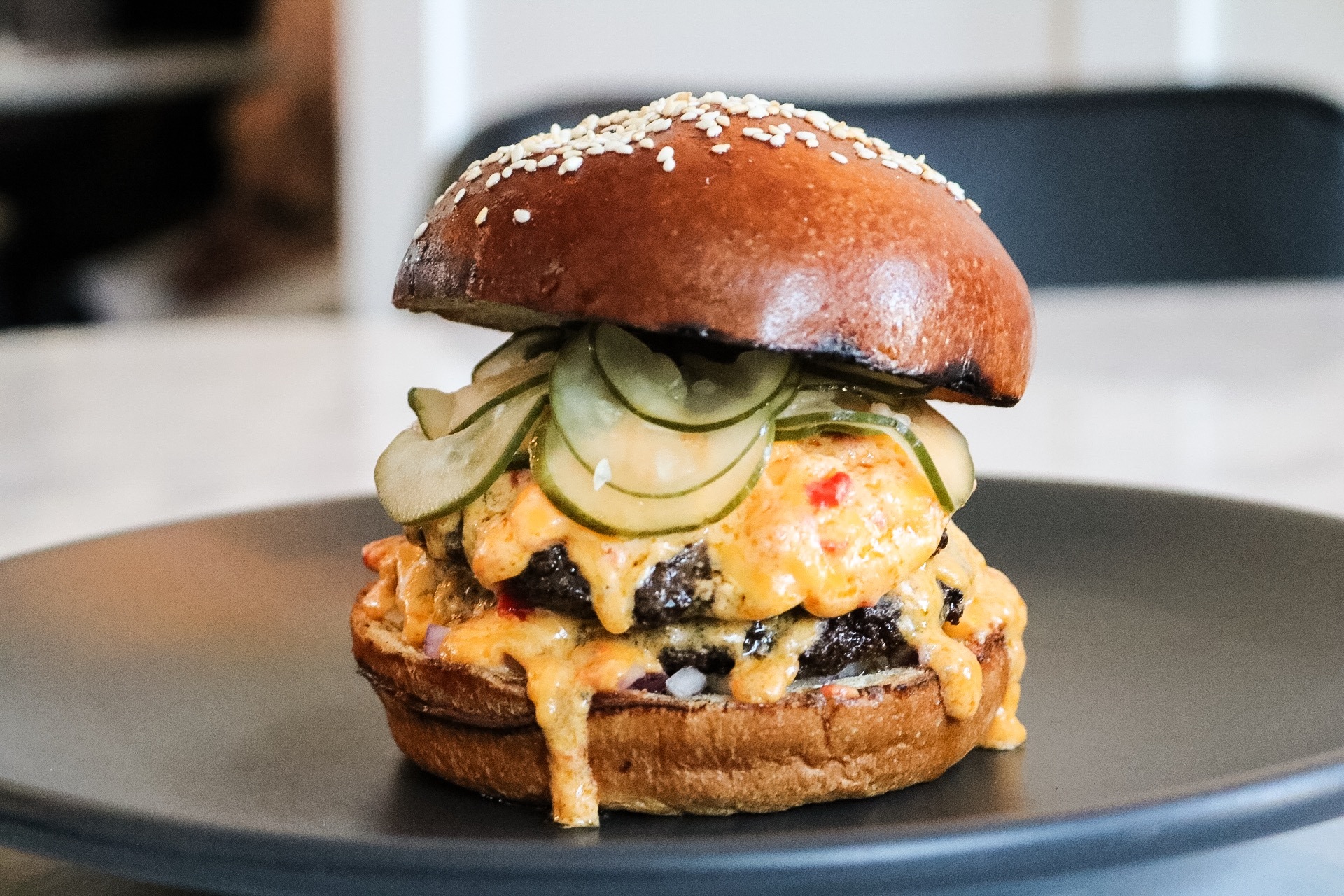 Photograph: Victoria Kent
3. Pub Burger at Pleasant House Pub: This burger comes on a hearty brioche bun with a big tender patty, cheddar, pickled onions, a huge tomato slice and special sauce.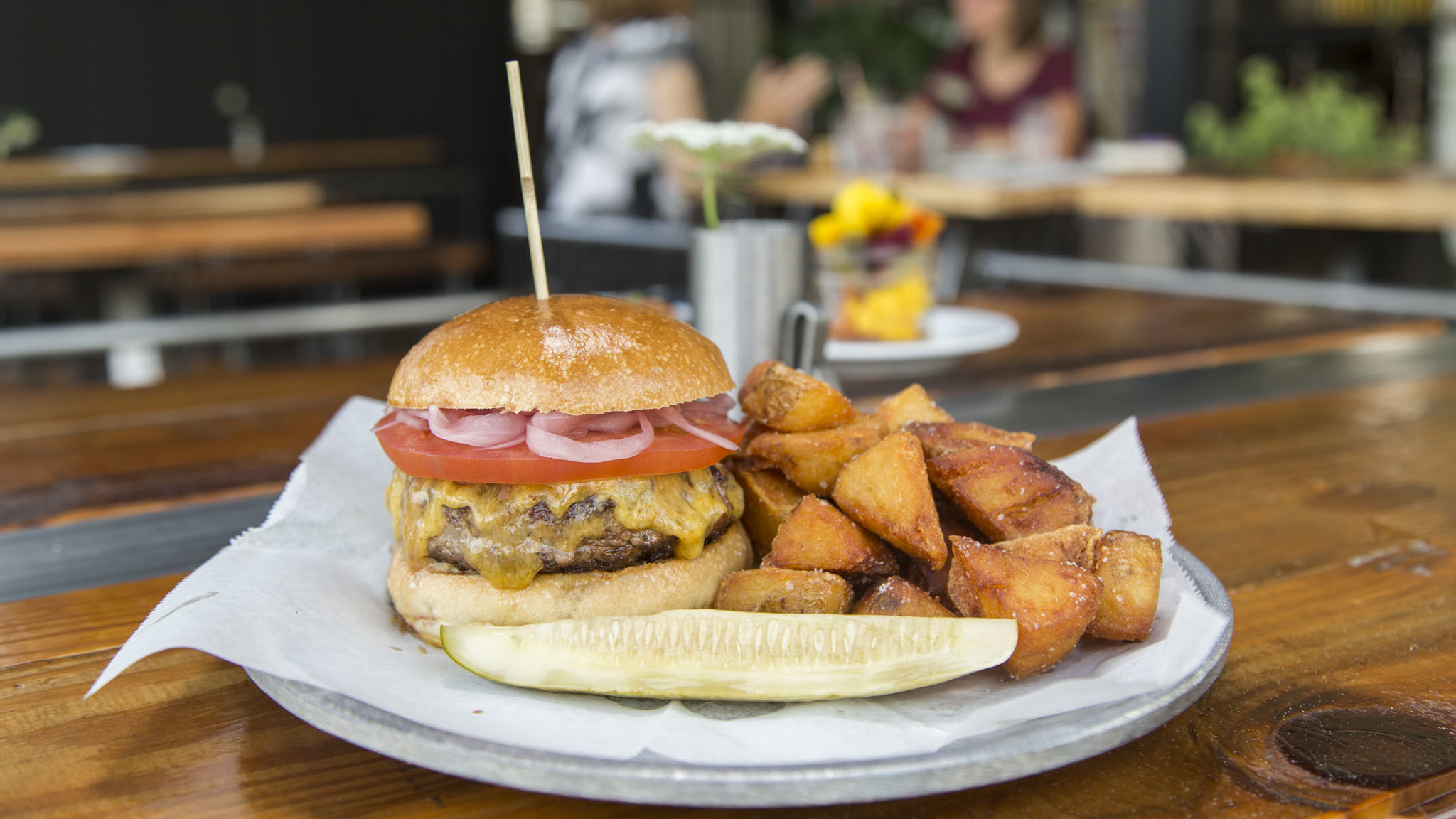 Photograph: Jaclyn Rivas
4. The Chicago Avenue Burger at WHISK: Two thick patties topped with brisket, LTO, pickles and an onion ring.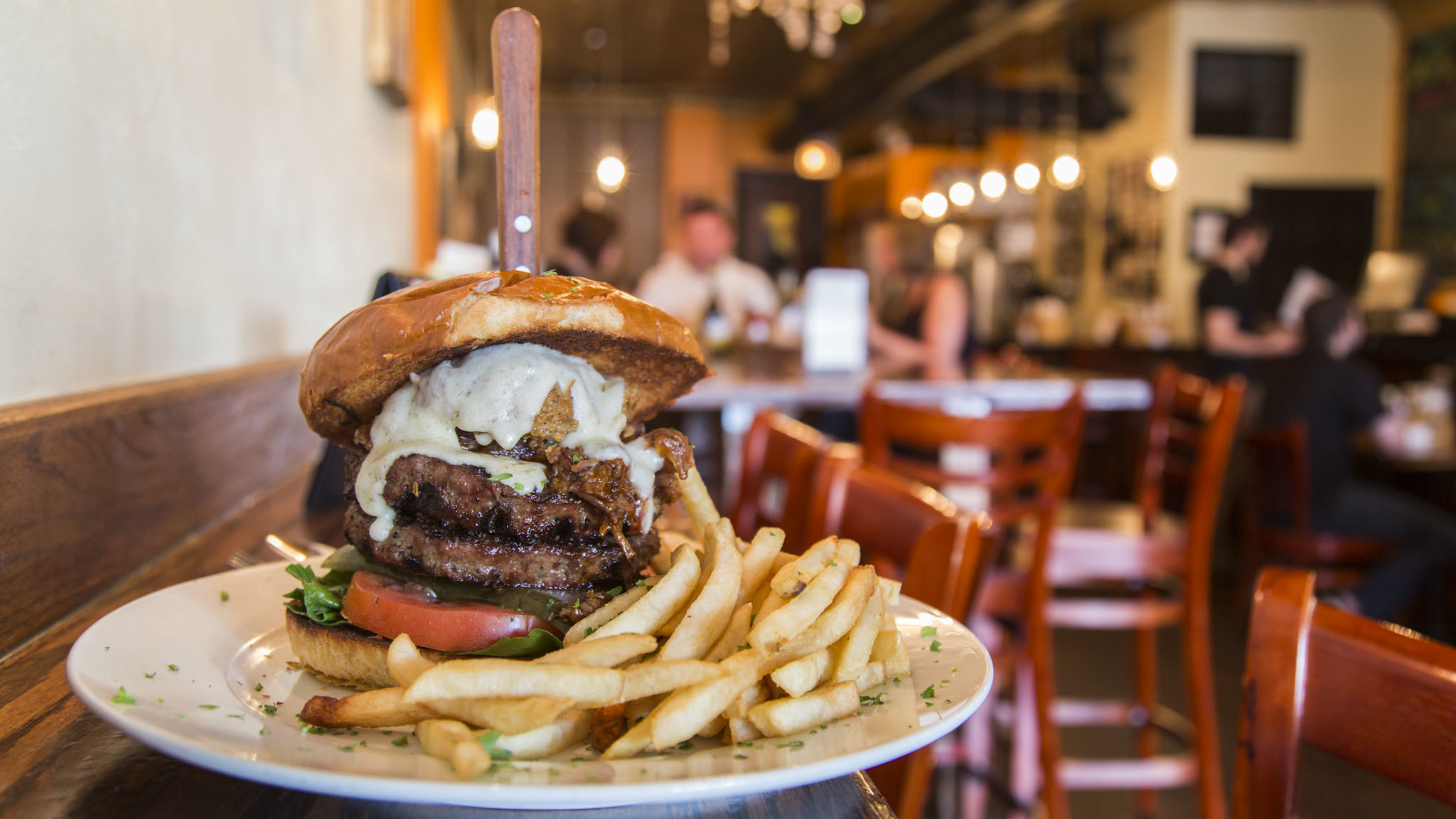 Photograph: Jaclyn Rivas
5. The Loyalist Cheeseburger at The Loyalist: The patty comes on a sesame seed bun with American cheese, pickled cucumbers and onions and is finished off with a blob of mayonnaise.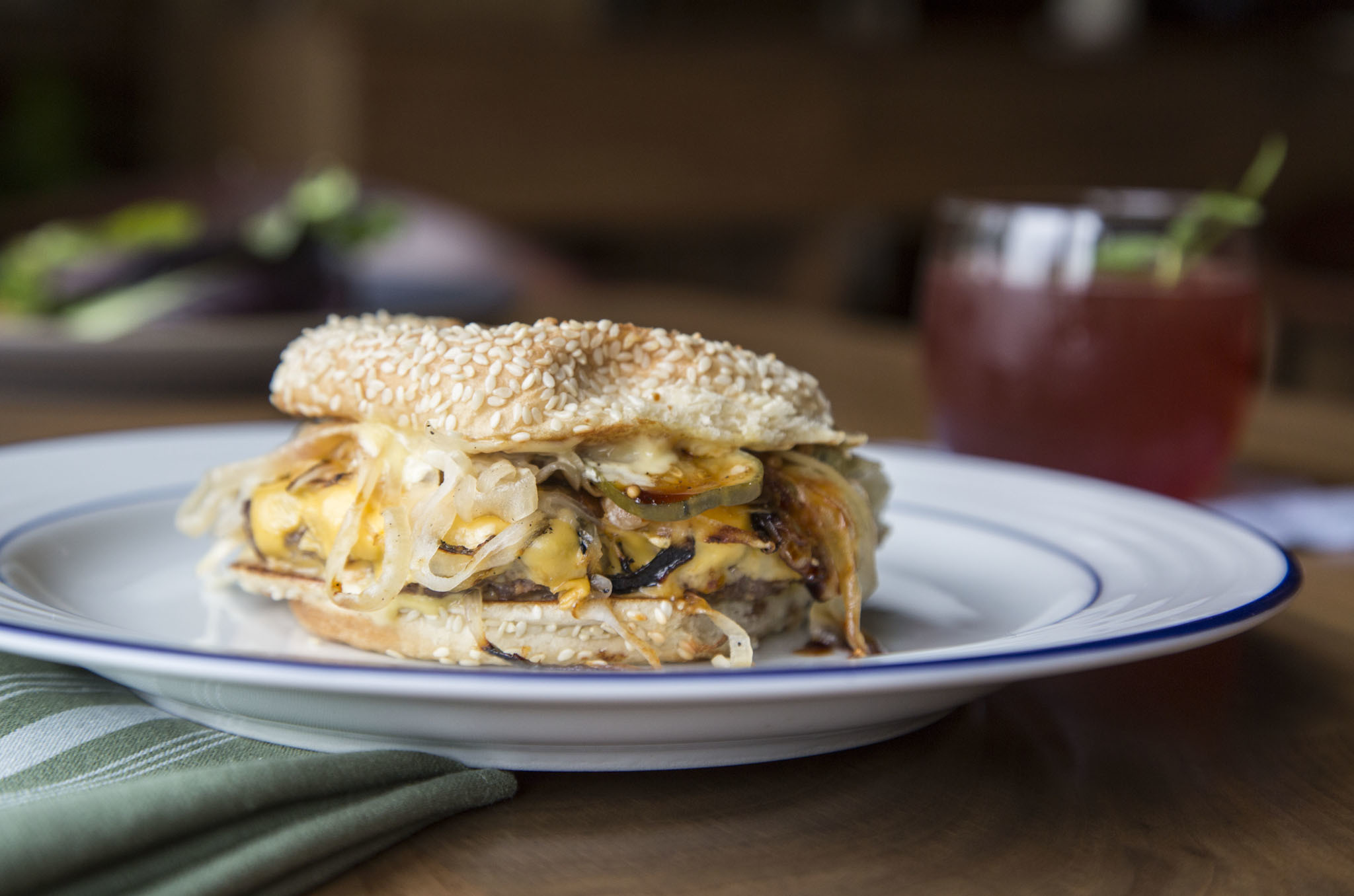 Photograph: Jaclyn Rivas
6. Double Cheeseburger at Johnny's Grill: Double patties are a constant throughout this list, but the cheeseburger at Johnny's Grill departs from thin patties and instead stacks two medium patties with cheddar cheese, dijonnaise, pickles and onion.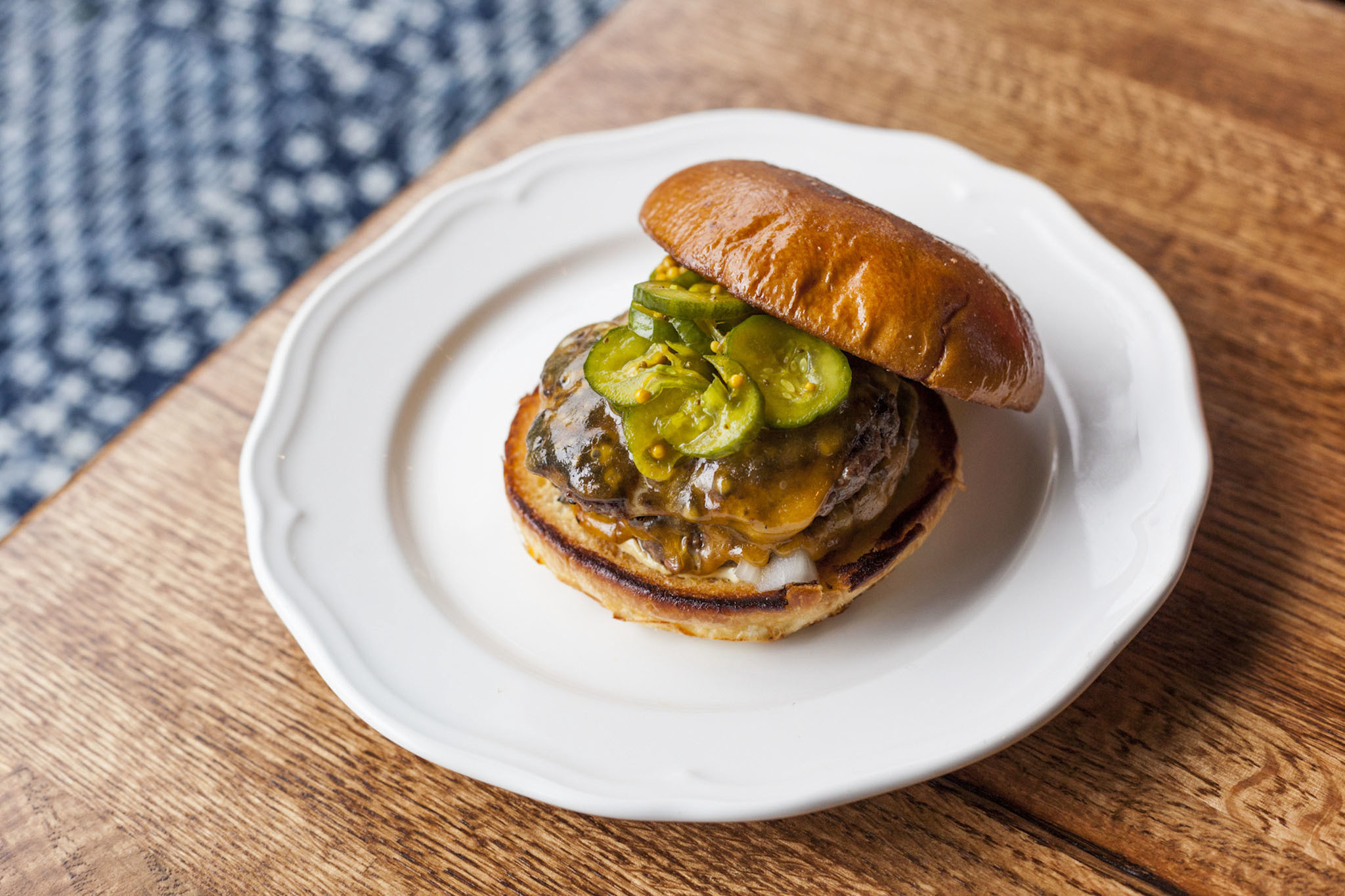 Photograph: Nick Murway
7. Rosebud Burger at Rosebud Steakhouse: A simple inch-thick patty is layered with two slightly charred slices of lettuce, tomato and pickles, all bookended with a toasted brioche bun.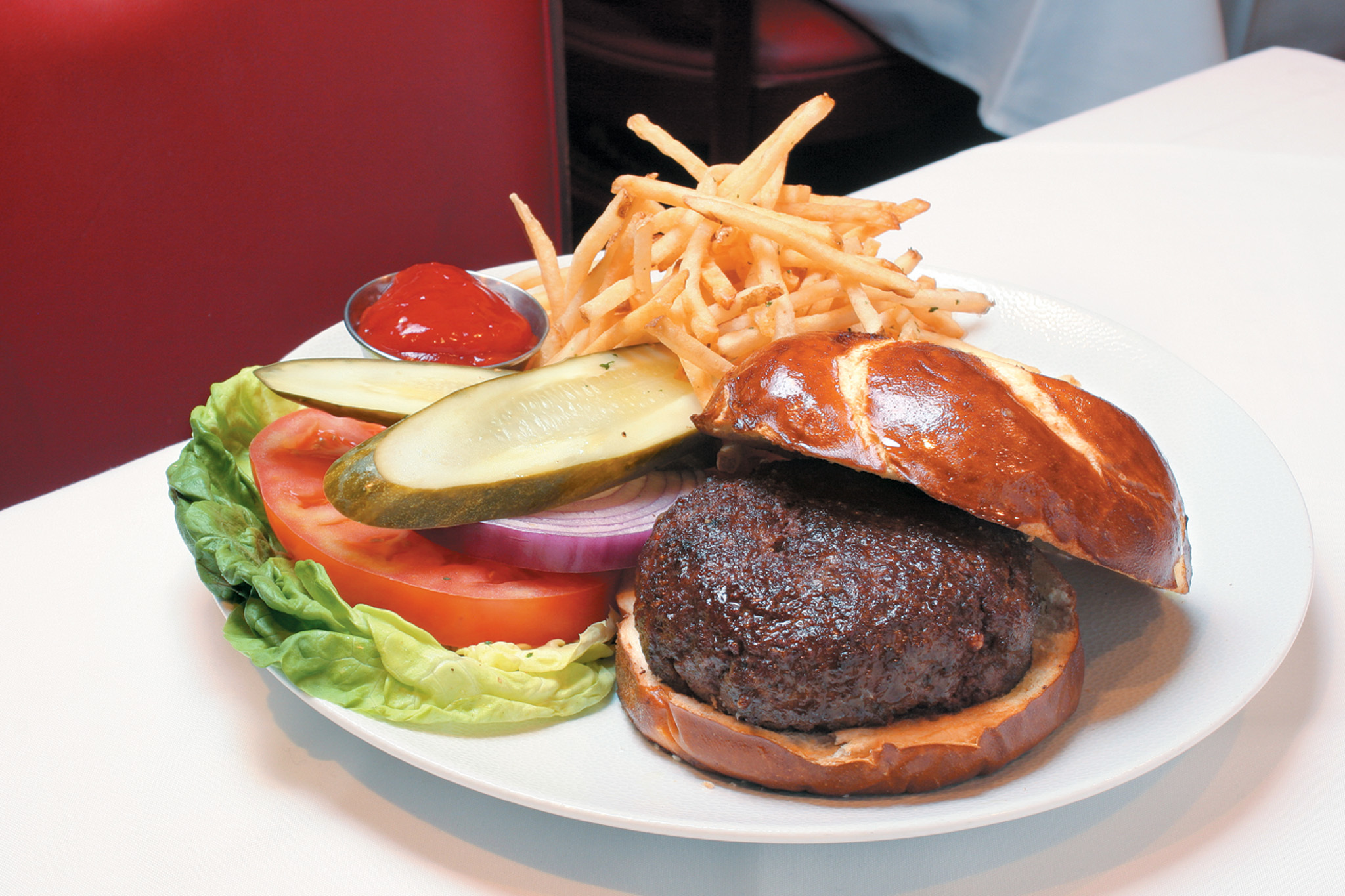 Photograph: Donna Rickles
8. OIB Burger at Old Irving Brewing Co.: Served with white cheddar, grilled onions, crispy slabs of bacon on a chewy house-made bun with fries, it's just the thing you need when you're throwing back a few cold ones.
9. Double Cheeseburger at Community Tavern: With two beef patties, Hooks cheddar, pickles, caramelized onions and a side of house frites, this burger is a meat lover's dream.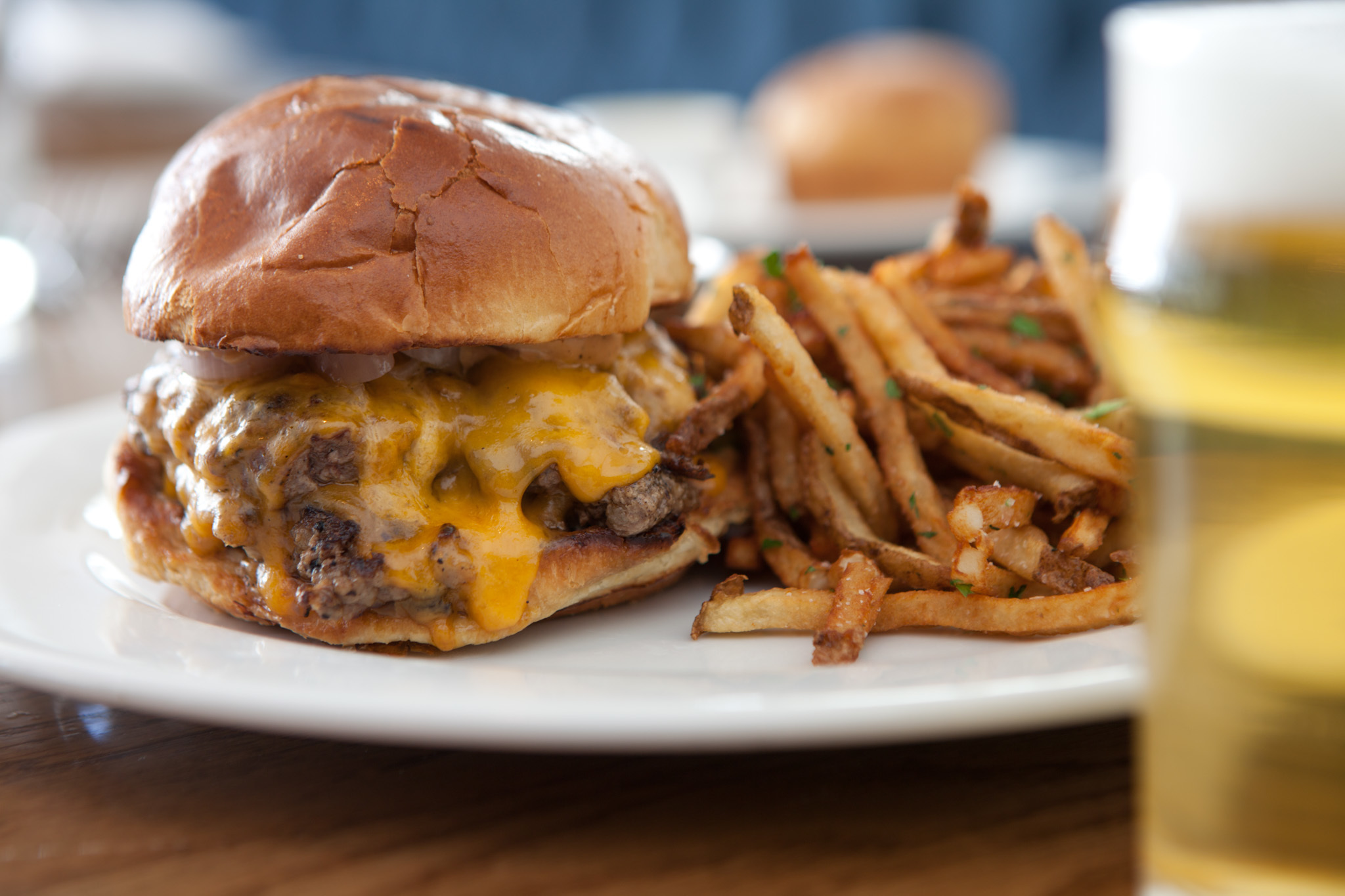 Photograph: Martha Williams
10. Black Truffle Burger at RPM Steak: The flavorful grass-fed beef comes with melting foie gras butter, truffle aioli and red onion jam.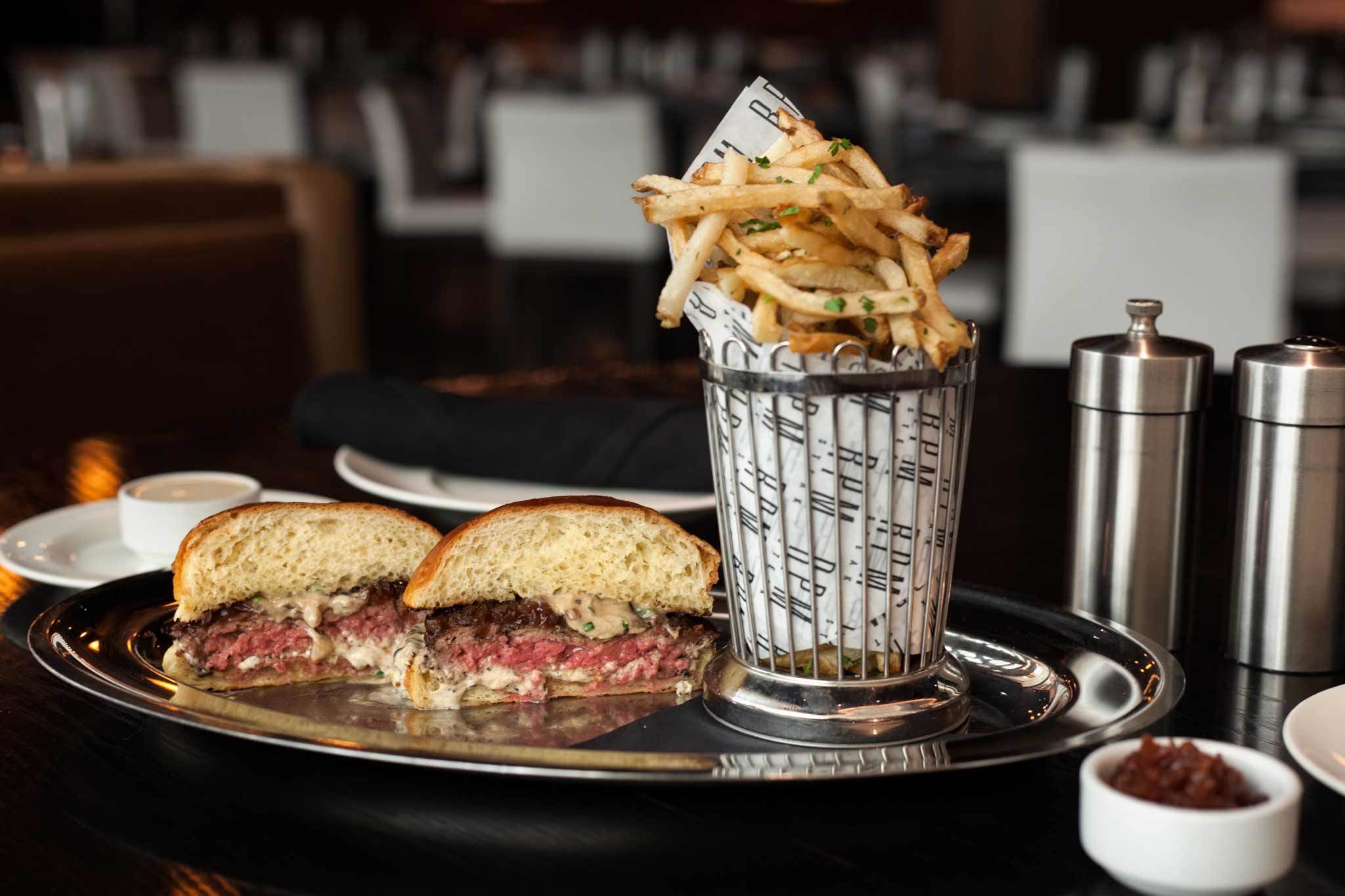 Photograph: Grace Allen
11. Pasture Raised "Classic" at Farm Bar: With lettuce, tomato, onion and cheddar, this burger is the definition of Americana.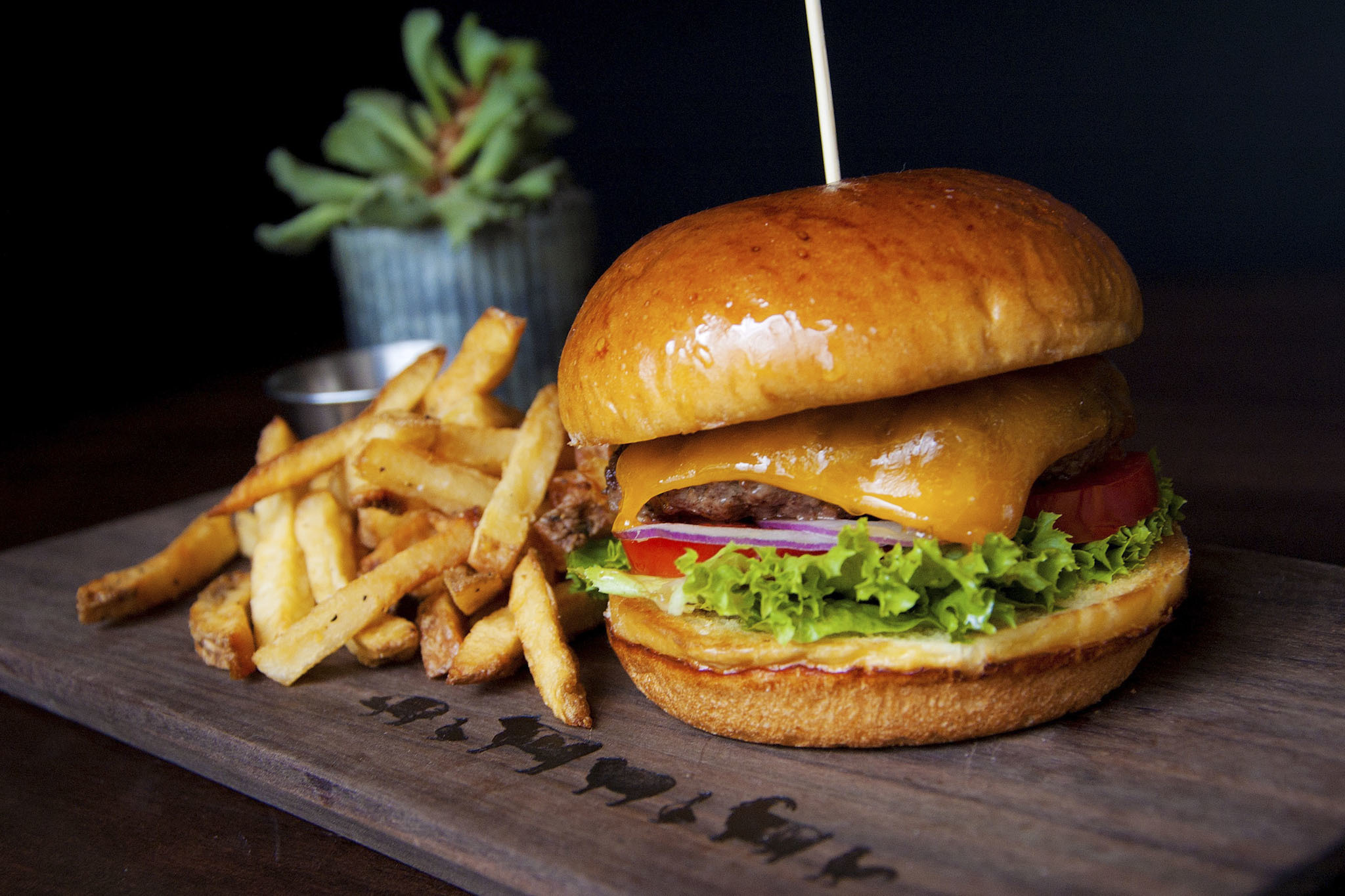 Photograph: Dan Wessell
12. Prez Obama Burger at Good Stuff Eatery: Named after our very own hometown hero, this burger hits all the right notes with sweet onion marmalade, salty bacon, sharp Roquefort and pungent horseradish mayo.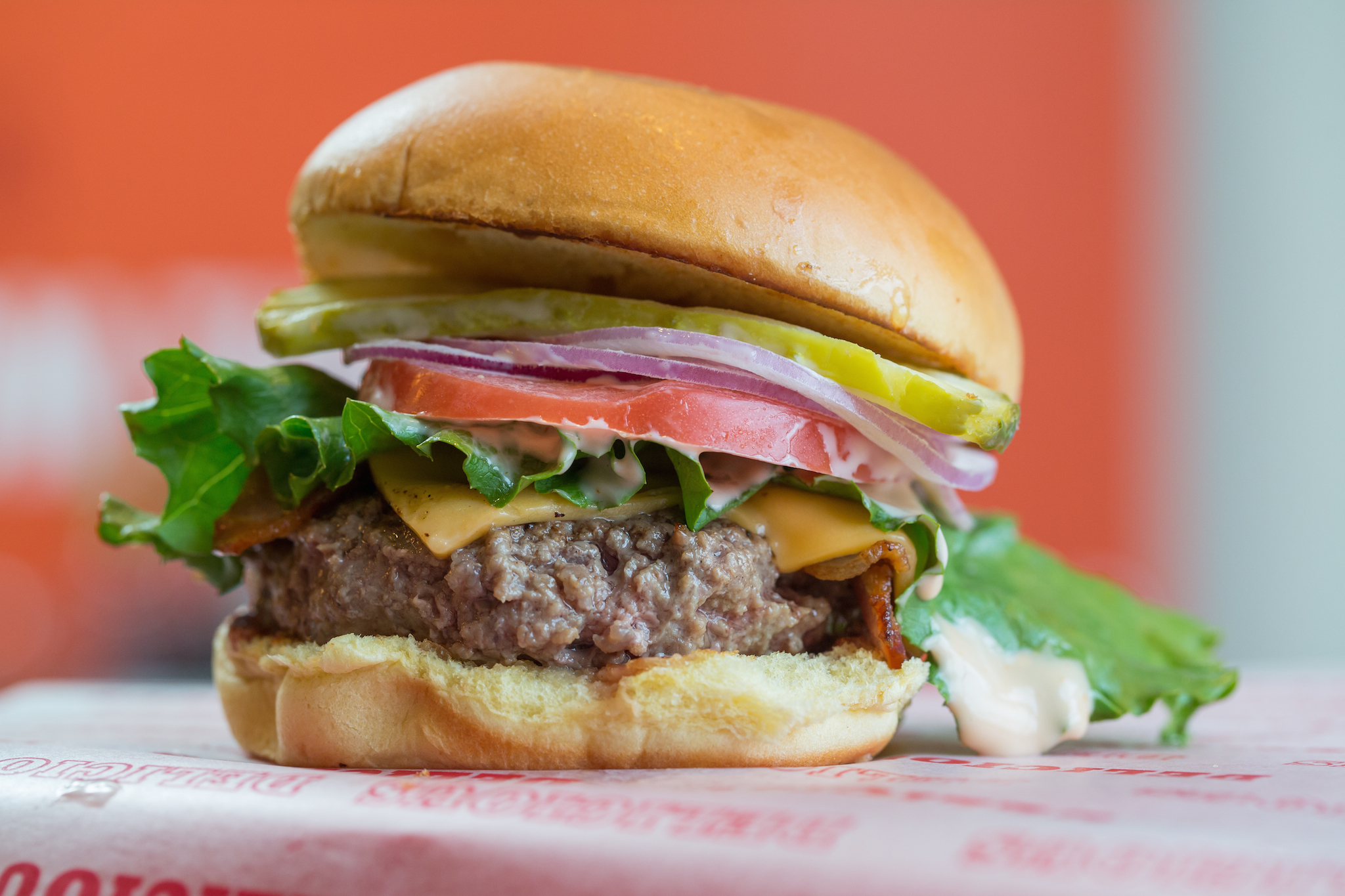 Photograph: Joe Shymanski
13. BDK Burger at Blue Door Kitchen & Garden: Piled high on a toasted brioche bun, this double patty burger is topped with cheddar, LTO and pickles.
14. Pub Burger at Publican Anker: A simple patty is topped with melty American cheese, special sauce, lettuce and onion and mounted on a chewy bun.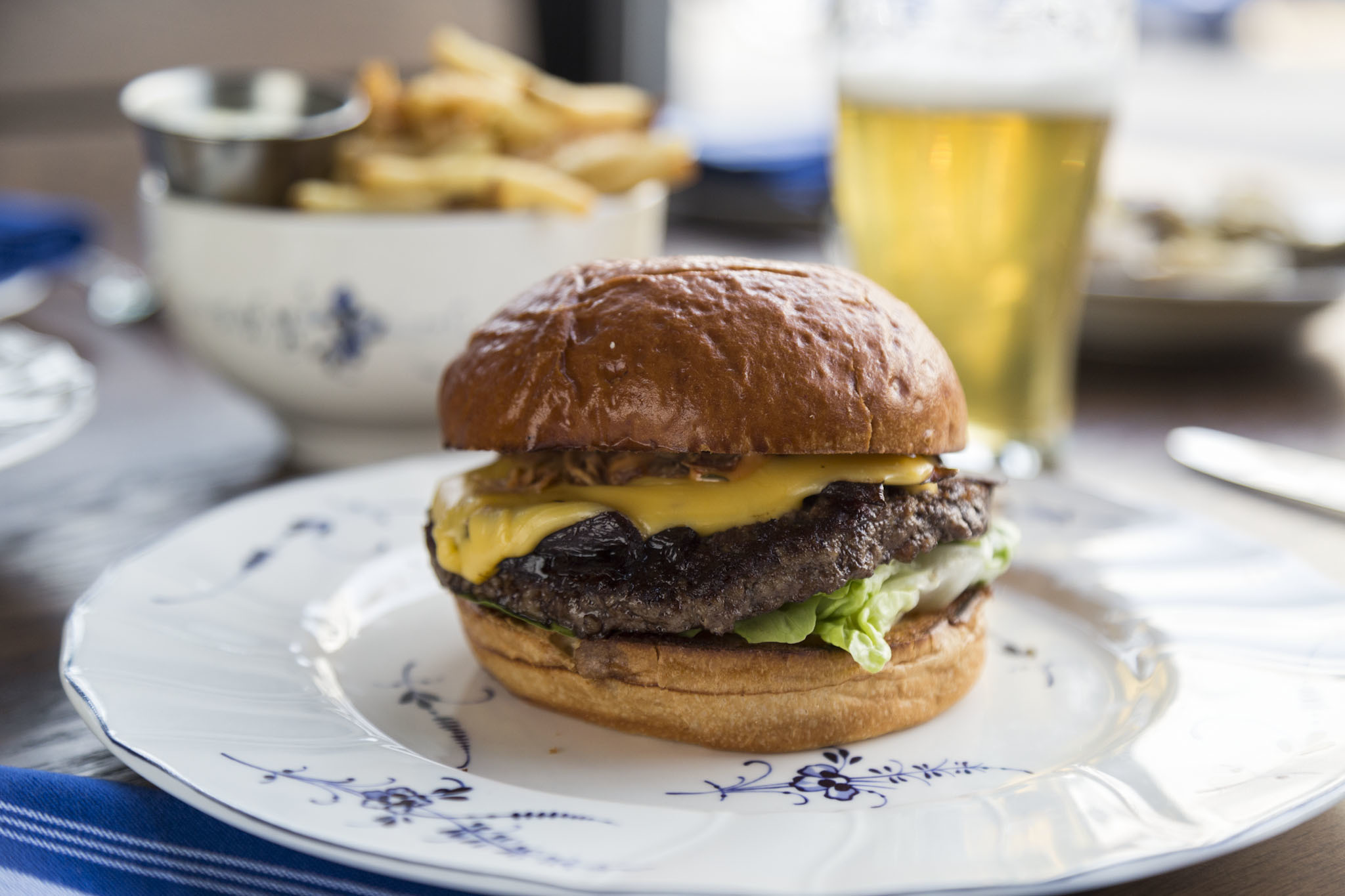 Want more? Sign up here to stay in the know.