The Cherry Circle Yacht Club opened up in the Tank at the Chicago Athletic Association today. Running until June 26 with a short cocktail and beer list, the pop-up feels like you've walked into a lower-deck bar on a cruise ship in the absolute best way.
The design comes from Johalla Projects and Ship to Shore Productions, who pair vintage furniture and dim lighting with nautical signal flags to create a cozy space perfect for grabbing a drink before heading up to the Game Room or Cindy's or out to the America's Cup race.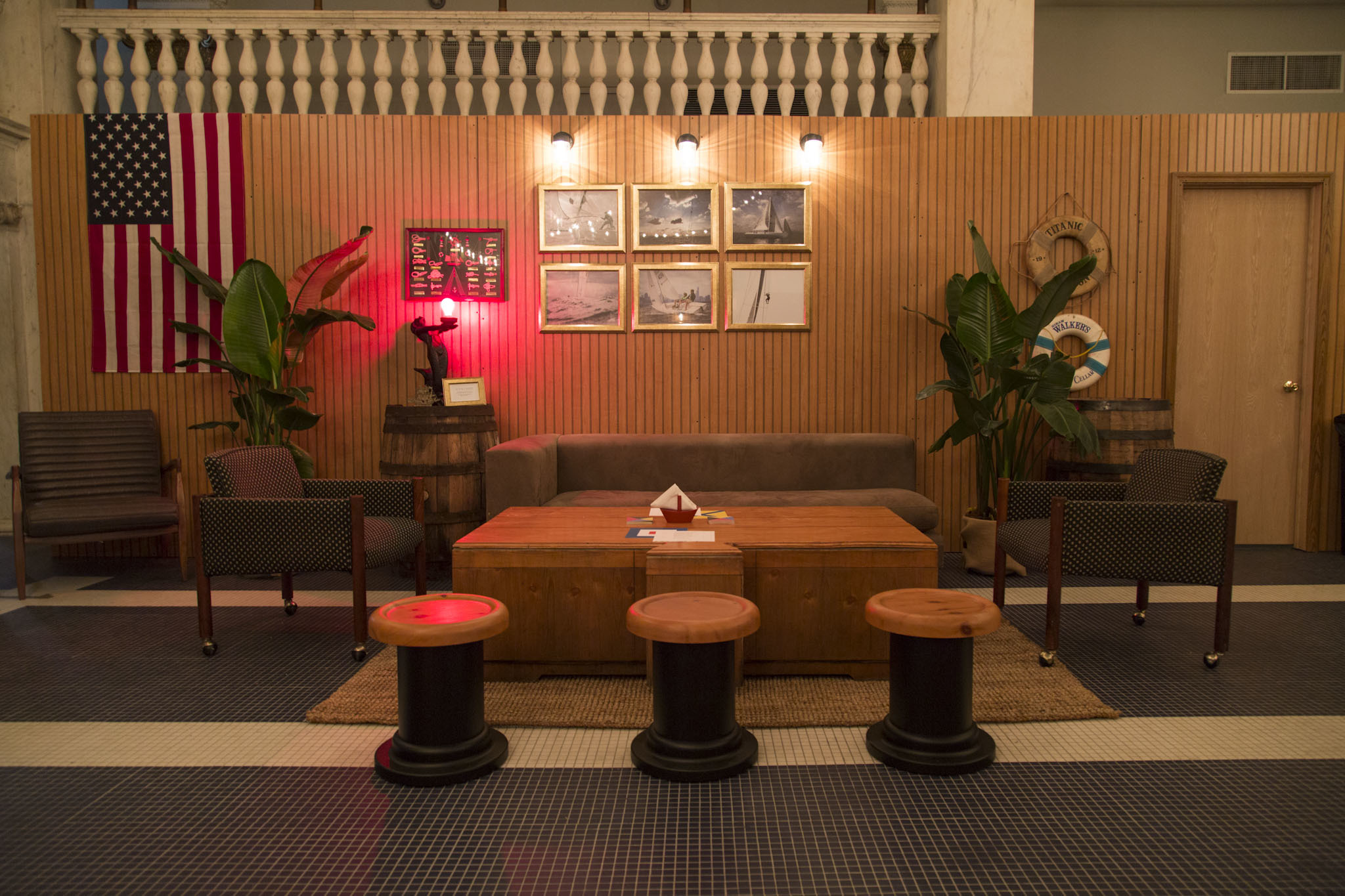 The menu has two cocktails made by Land and Sea Dept.'s Paul McGee, available for $10 each, including the circa 1862 incredibly crushable Champagne Punch with pineapple, raspberry, lemon Moët Champagne and Chandon Impérial, and the Royal Bermuda Yacht Club with Real McCoy 5 Year Barbados Rum, Falernum, curaçao and lime.
In addition to the cocktails, there's a handful of beers from Anchor Brewing, including Anchor Steam, wine from Moët and shots of Real McCoy 5 Year Barbados Rum and Letherbee Besk.
Stop by and hang out while you have your name on the list at Cindy's (they'll text you), or drop in for an event like a storytelling series, kicking off on June 16 at 7pm. If you're looking for a true piano bar feel, the Yacht Club will host Sid Gold's Request Room (Beauty Bar) from 8pm–midnight June 17 and 18, bringing live piano karaoke and a special performance in the style of '70s pop stars Neil Diamond and The Captain.
The pop-up will be open through June 26, Thursday–Saturday from 5pm–midnight and Sunday noon–5pm. Hours will be extended in conjunction with the America's Cup race June 10 5pm–midnight, June 11 noon–midnight and June 12 noon–10pm.