The Riot Feast doesn't really capture the ambiance of Riot Fest, the annual punk rock music festival that inspired the new pop-up restaurant—there's not a single stage or porta-potty in sight. Instead, the Riot Feast draws inspiration from the carnival motif that the festival adopted when it became a three-day, outdoor event. You're greeted by an old ticket booth, you'll eat under a canopy resembling a big top tent and the menu is indebted to deep-fried state fair delicacies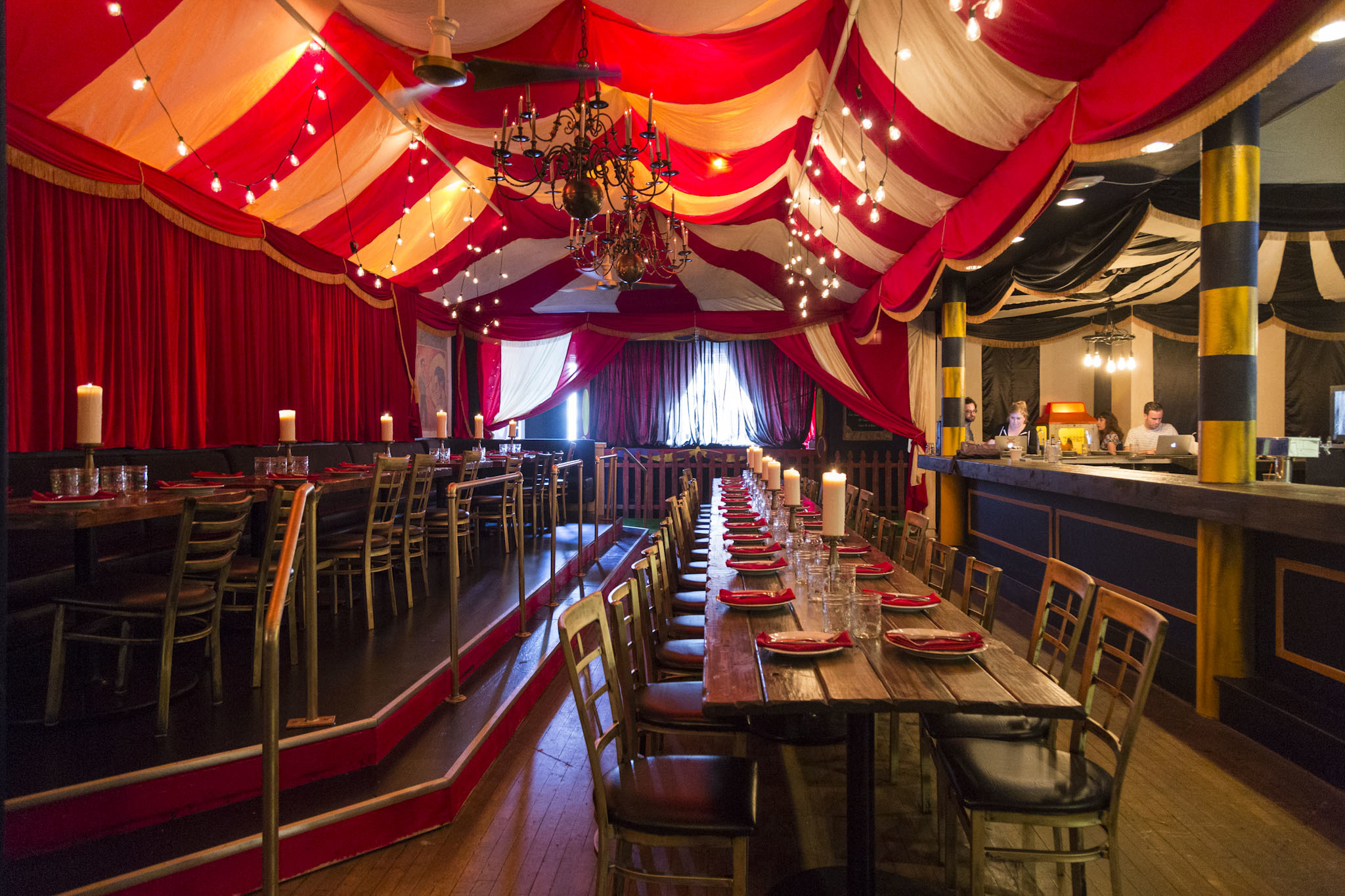 Saved by the Max executive chef Brian Fisher oversees a menu of ubiquitous carnival dishes, complete with punny names that reference past Riot Fest performers. The most interesting of the bunch combines hot fried chicken with a poppy seed funnel cake, topped with pickles and sport peppers to evoke a Chicago-style hot dog. There are also giant deep-fried turkey legs that are sliced in half (for easier consumption), drizzled with honey and served on a bed of rosemary. The best inside joke on the menu might be the jalapeño corn bread topped with a butter pad that looks like John Stamos—a reference to the time that Riot Fest commissioned a butter sculpture of the Full House actor.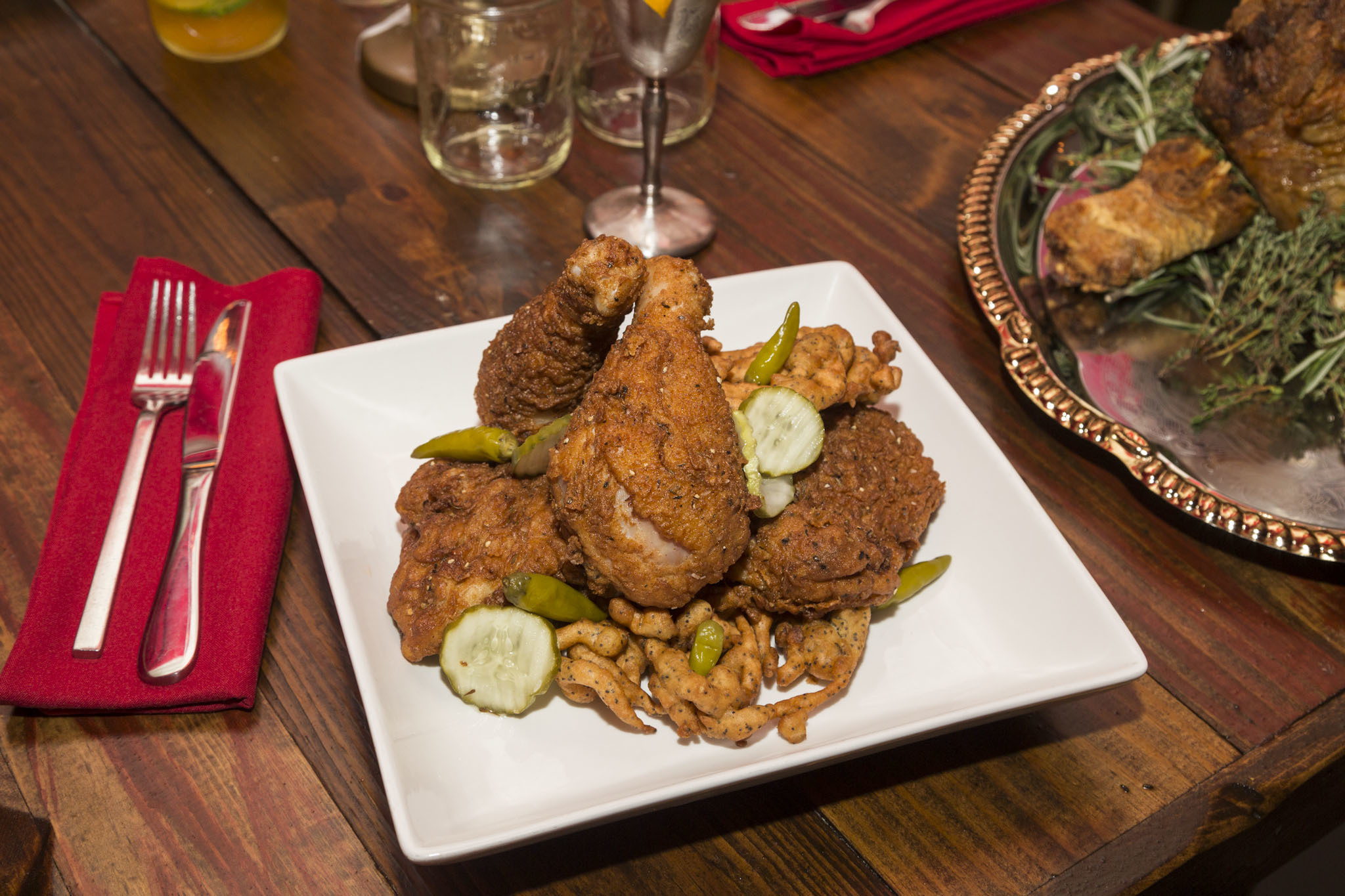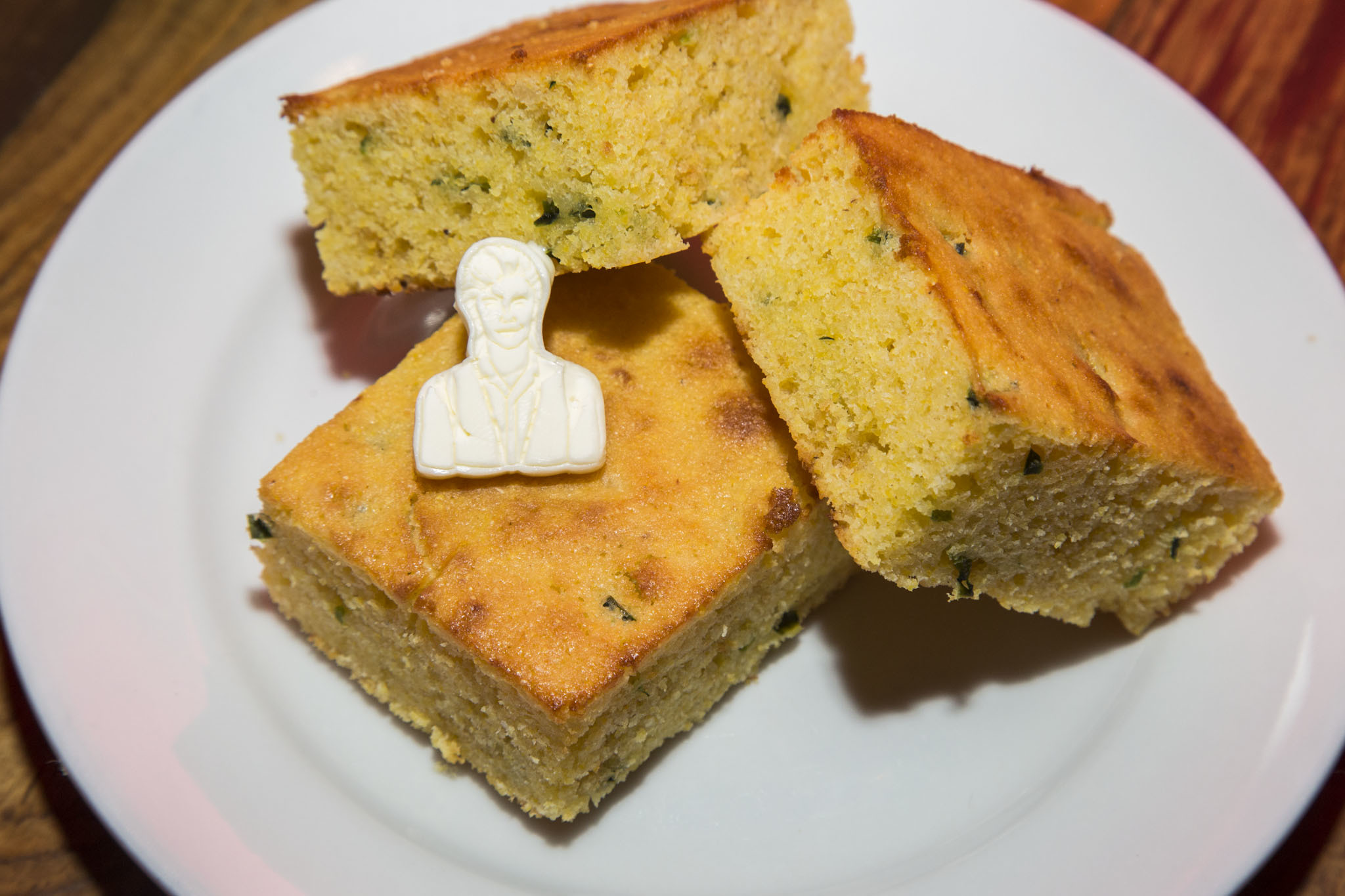 Drinks are fairly standard, including a Negroni served in a metal goblet and a gin and tonic (called Bad Religin, naturally) that comes in a mason jar. More interesting selections include a rotating punch named after Wu-Tang Clan's debut album, Enter the 36 Chambers, and a (presumably) Andrew W.K.-approved Party Hard Potion that includes shaved ice and Red Bull syrup.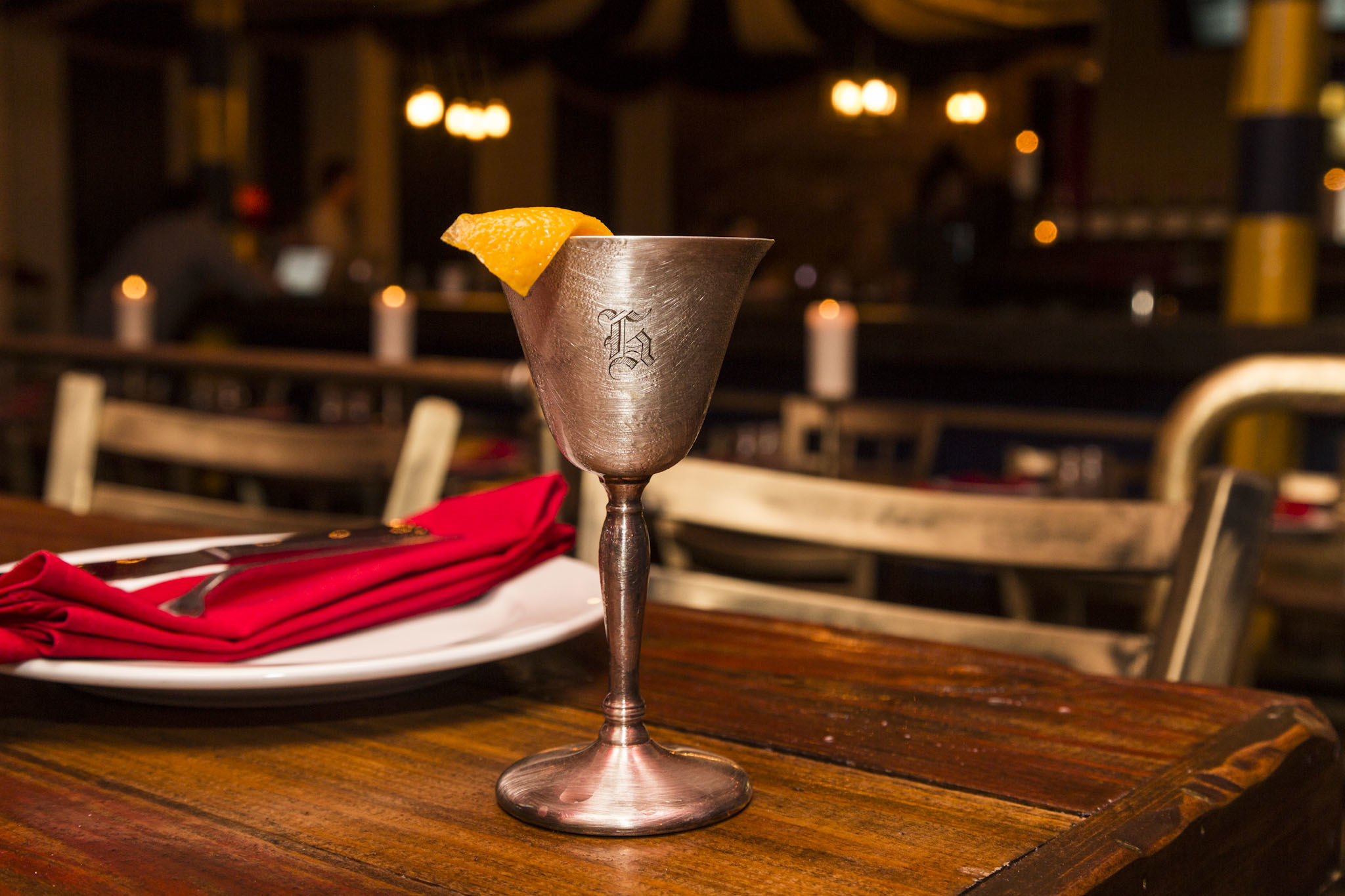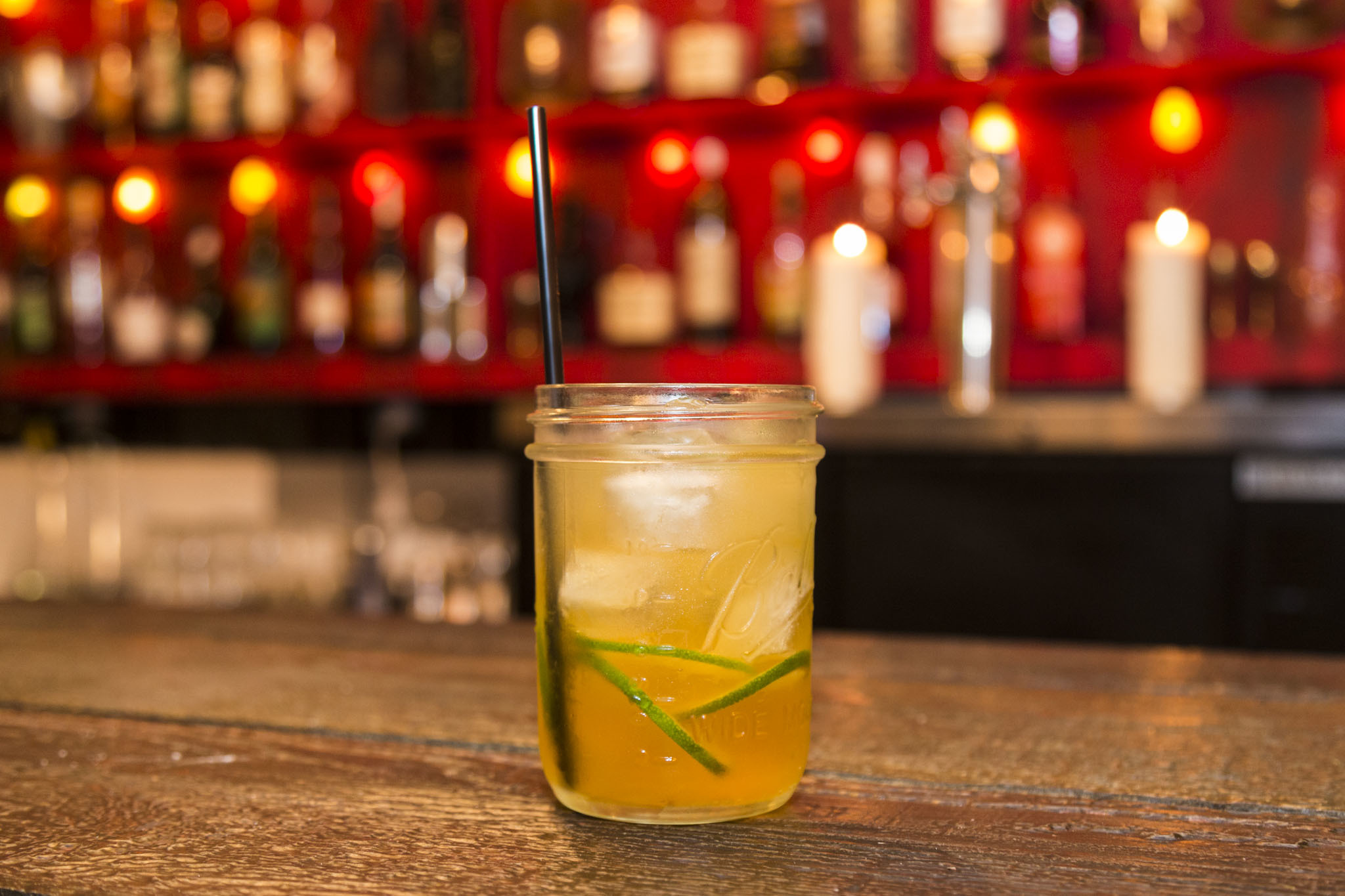 Though it's definitely aimed at hardcore Riot Fest fans (there's even merch available for purchase, including Riot Feast T-shirts and aprons), the Riot Feast seems approachable enough to attract diners who have never seen GWAR make its annual, bloody appearance at the music festival. Plus, fried cheese curds are always going to taste great, even if you don't understand why they're called C.R.E.A.M. on the menu.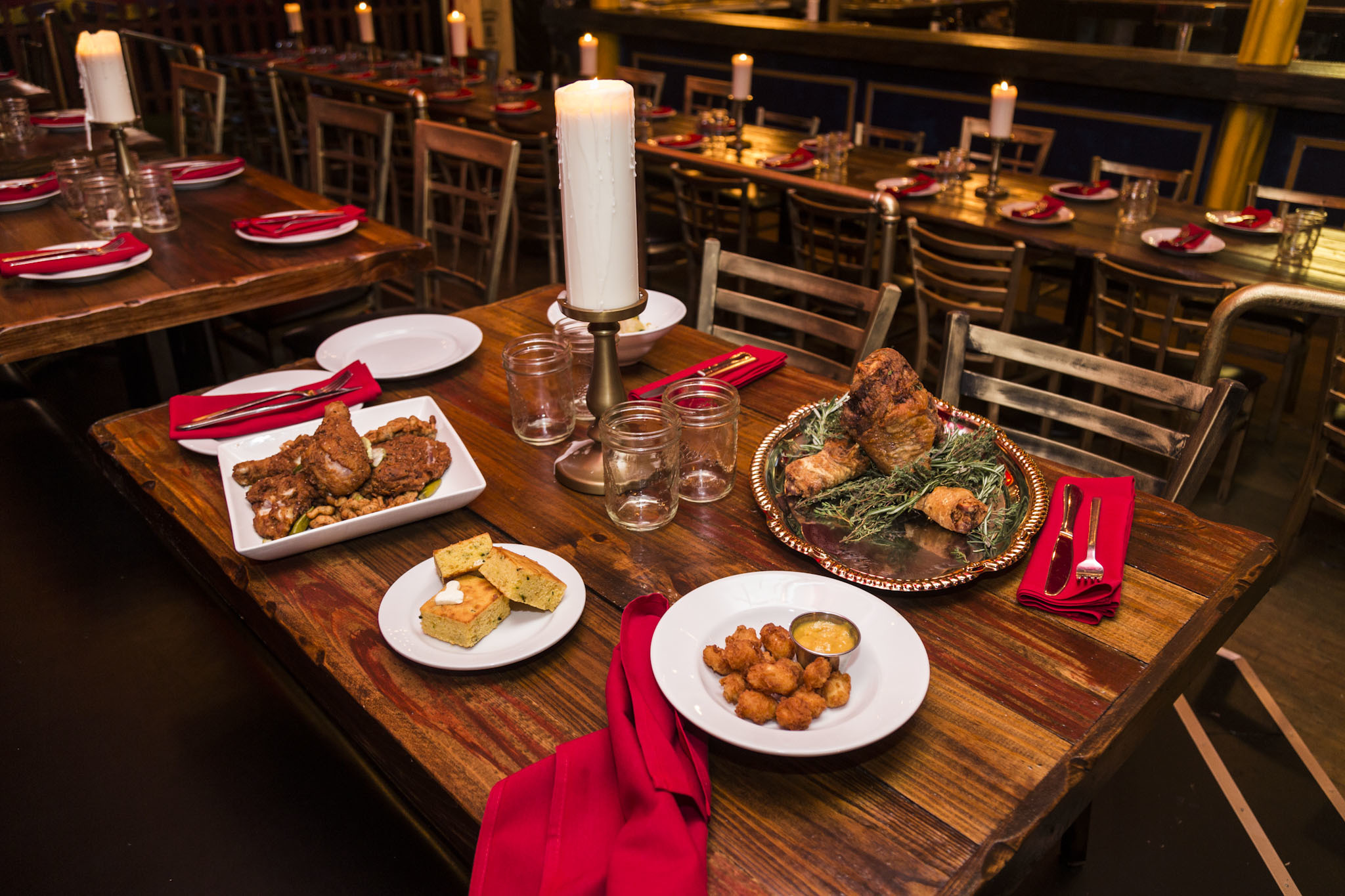 Take a look at the full dinner, drinks and dessert menus below and start planning your own trip to the Riot Feast when it opens on Saturday, July 8. Reservations through the end of September are available via the Riot Feast website.
Want more? Sign up here to stay in the know.