An estimated 5 million people (yes, you read that correctly) showed up to congratulate the Cubs on the team's World Series Championship, crowding into Wrigleyville, the Magnificent Mile and Grant Park to witness a victory parade and rally. The day got off to a late start as the Cubs' motorcade departed Wrigley Field nearly an hour later than initially planned.
Meanwhile, a gigantic swarm of people rushed into Grant Park when gates to the site of the rally were opened at 8:30am—the area quickly filled up, forcing latecomers to stand along Michigan Avenue, trying to catch a glimpse of the festivities beyond. The Plumbers Union valiantly tired (and failed, despite any doctored photographer evidence you may have seen) to dye the Chicago River Cubbie Blue, while some daring onlookers took the celebration a bit too far by jumping off bridges into the murky teal water.
Whether you were not-so-discreetly chugging beers amid the crowded streets of the Loop or were working from home, avoiding the crammed CTA and Metra trains before, during and after the festivities, take a look at our photos from the rally and parade. This was a party 108 years in the making and the city (and plenty of visitors) made sure that it was one for the history books.
RECOMMENDED: Take a look at more postseason Chicago Cubs photos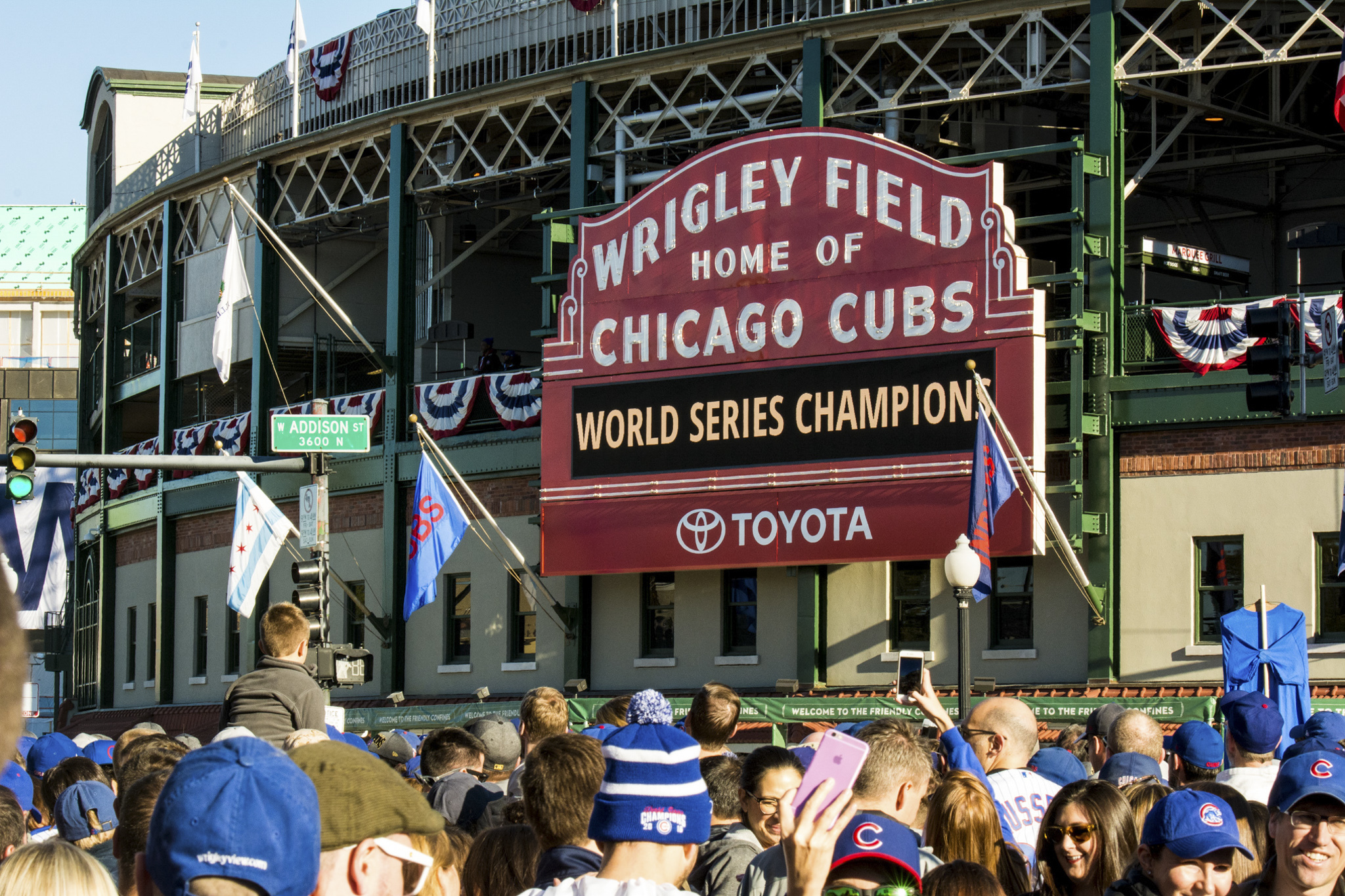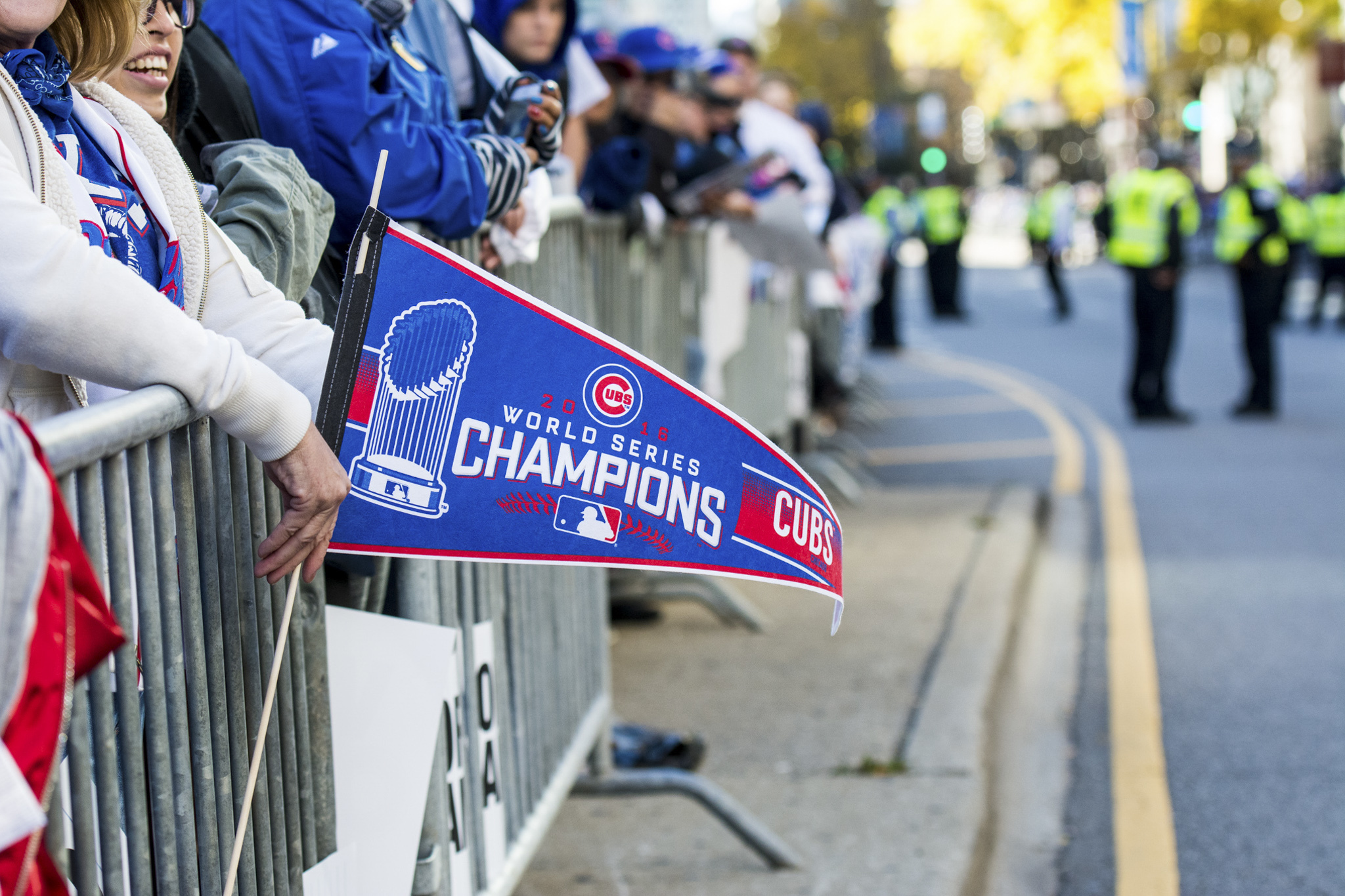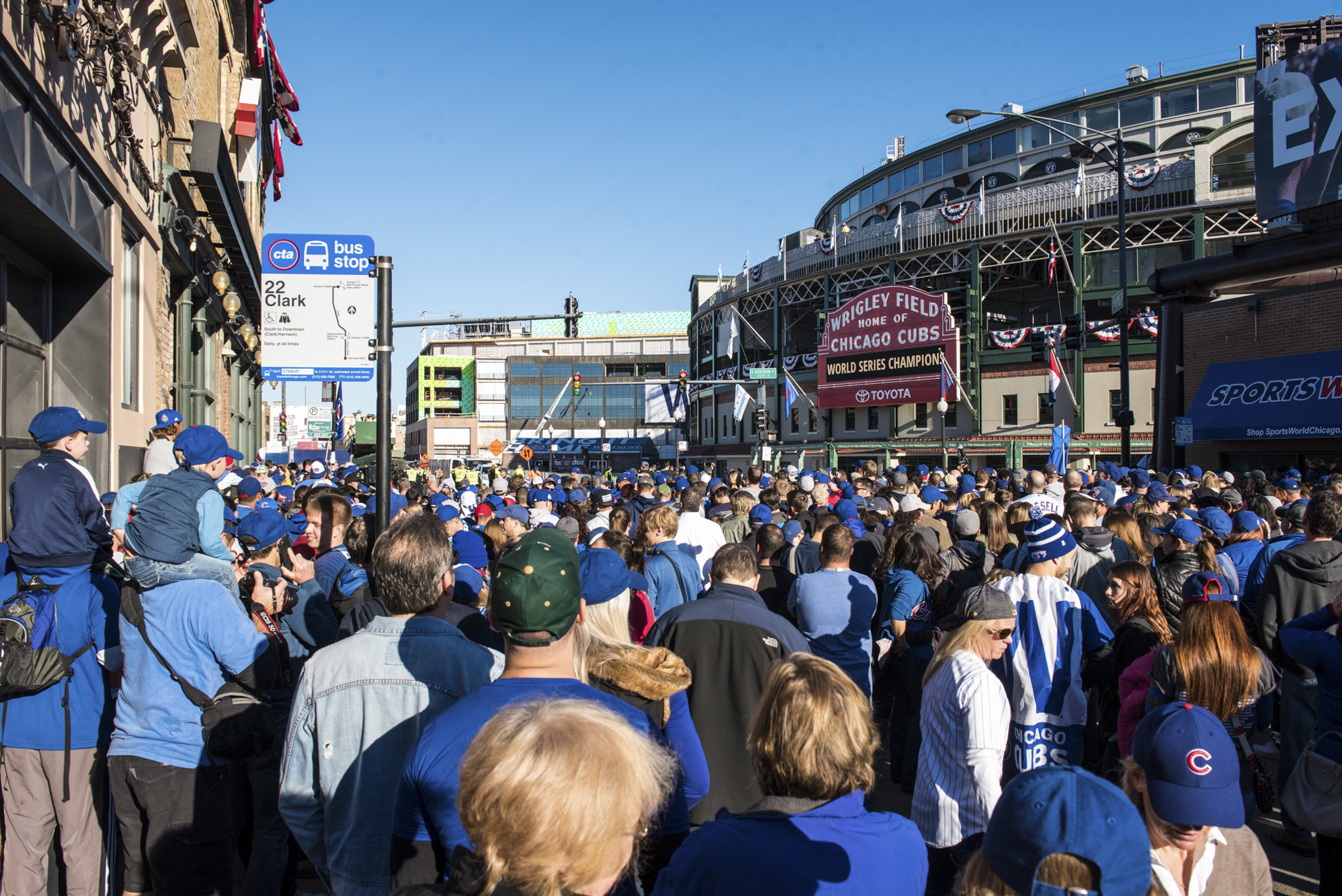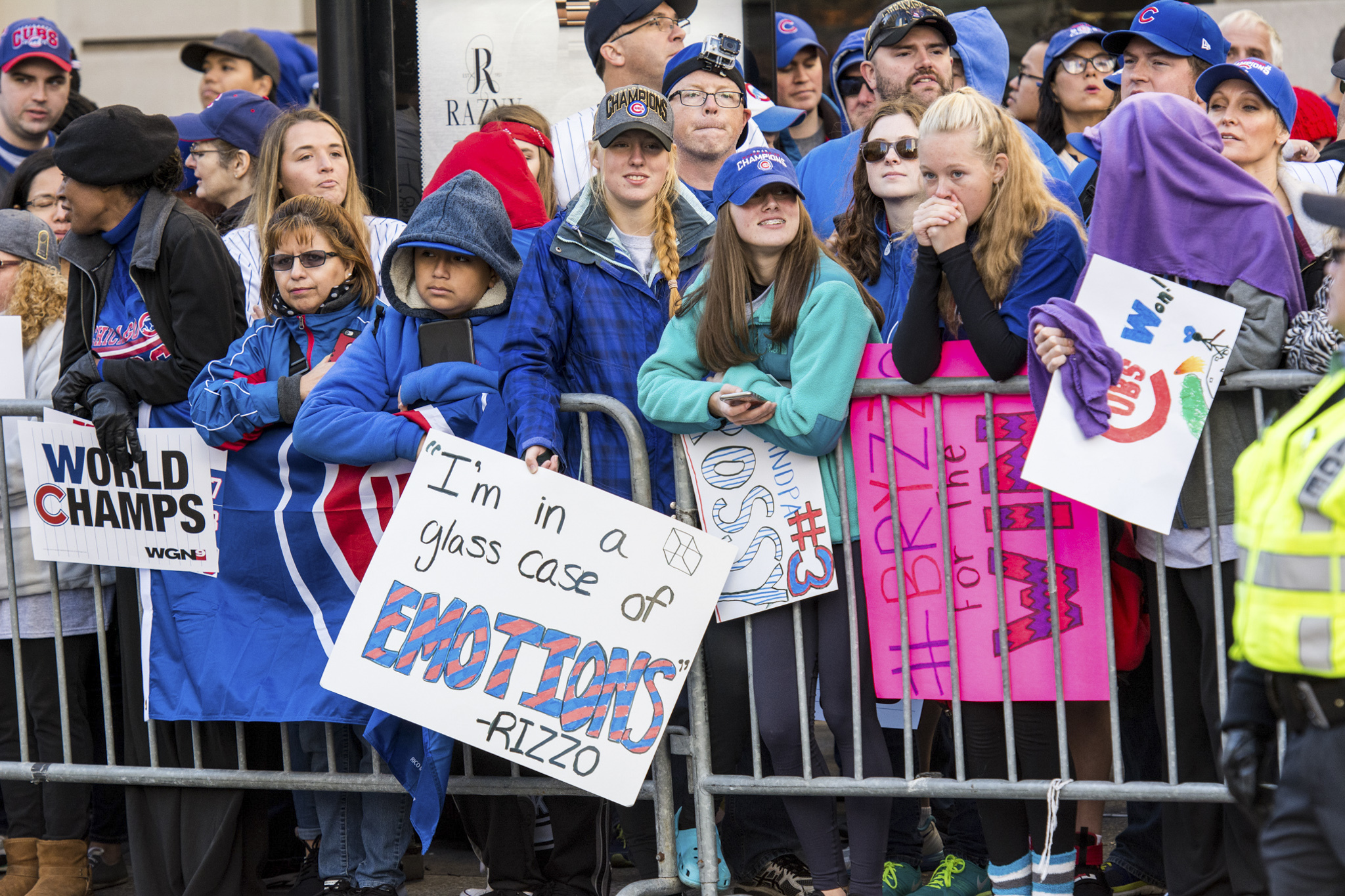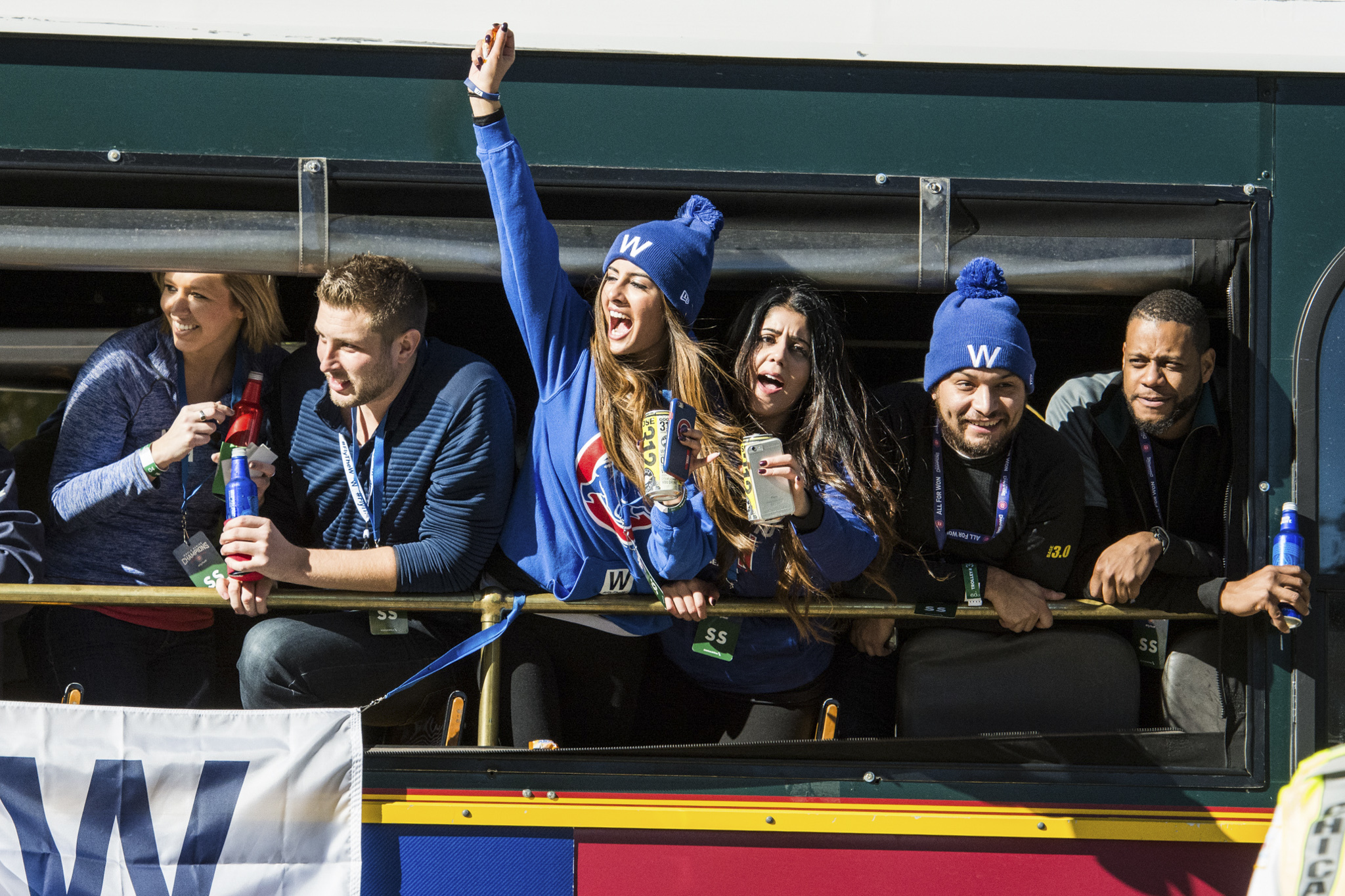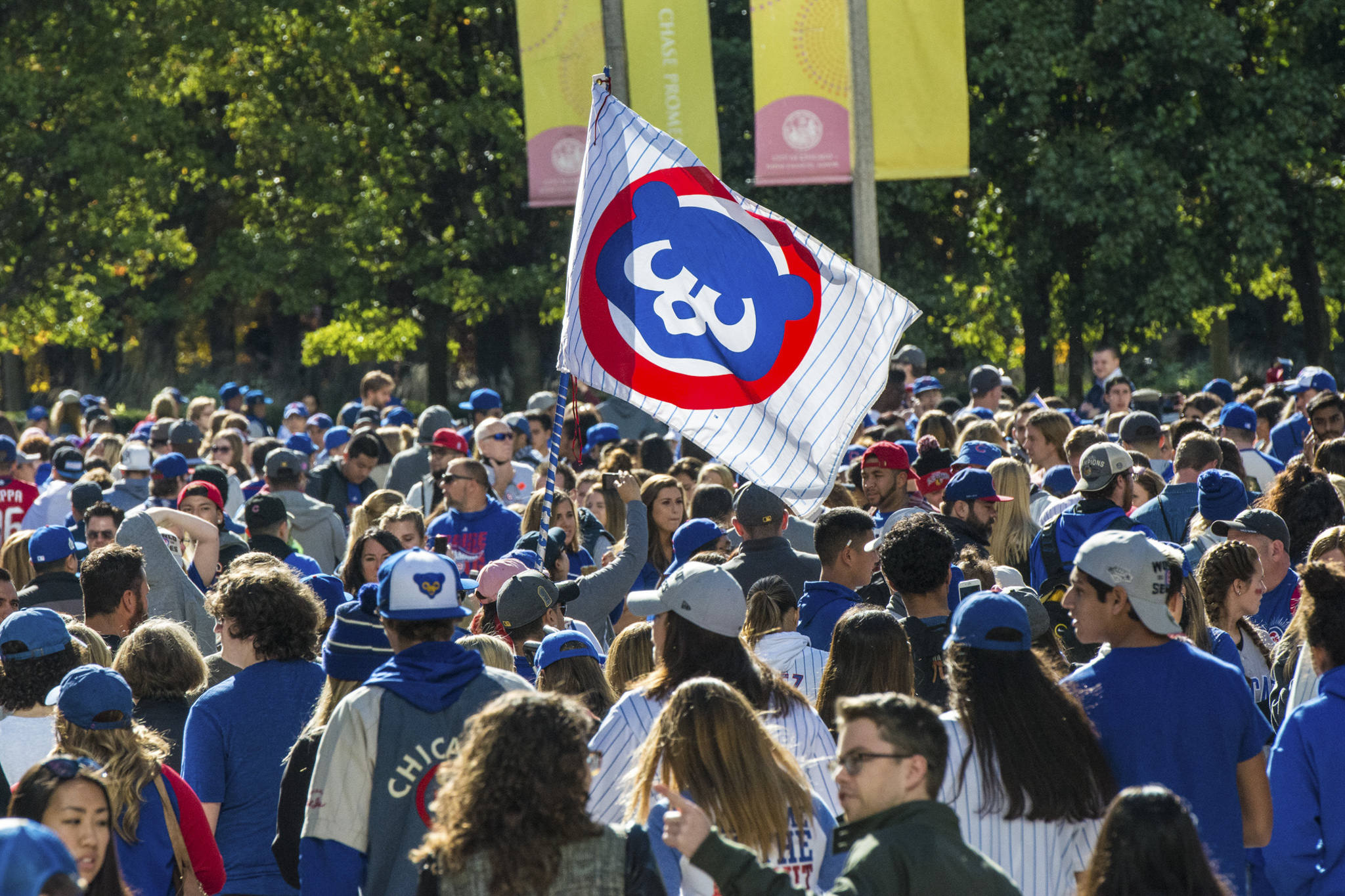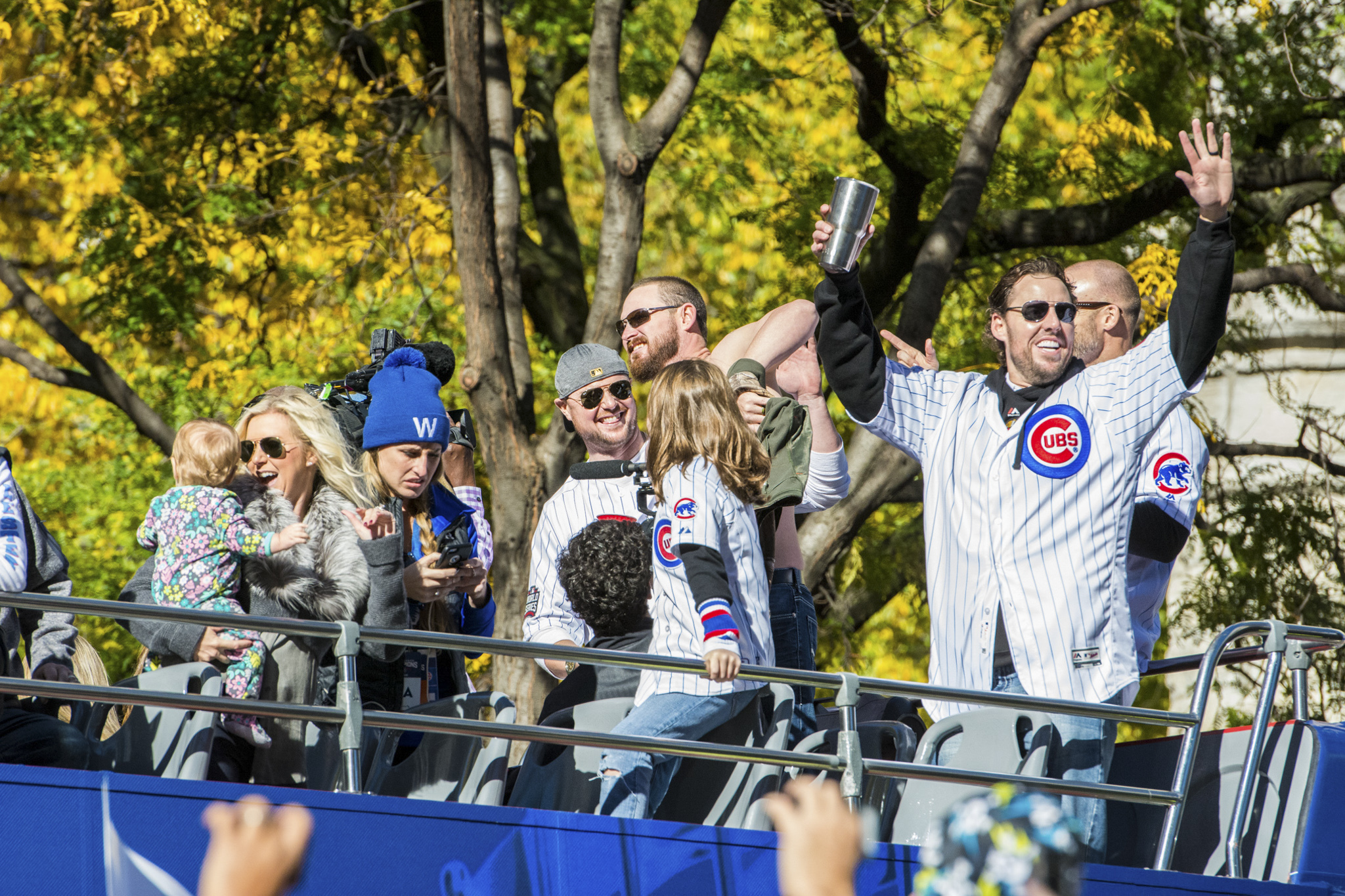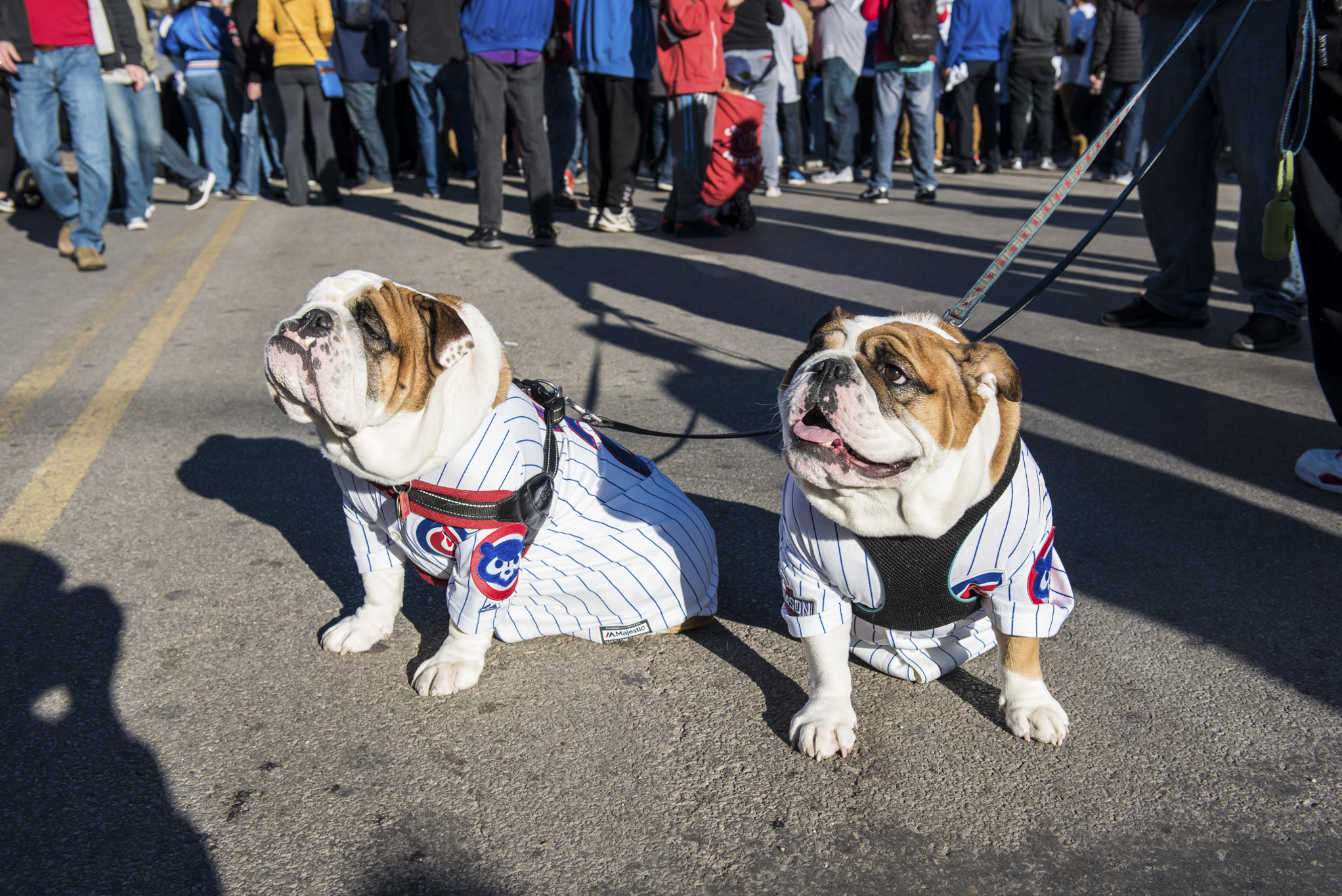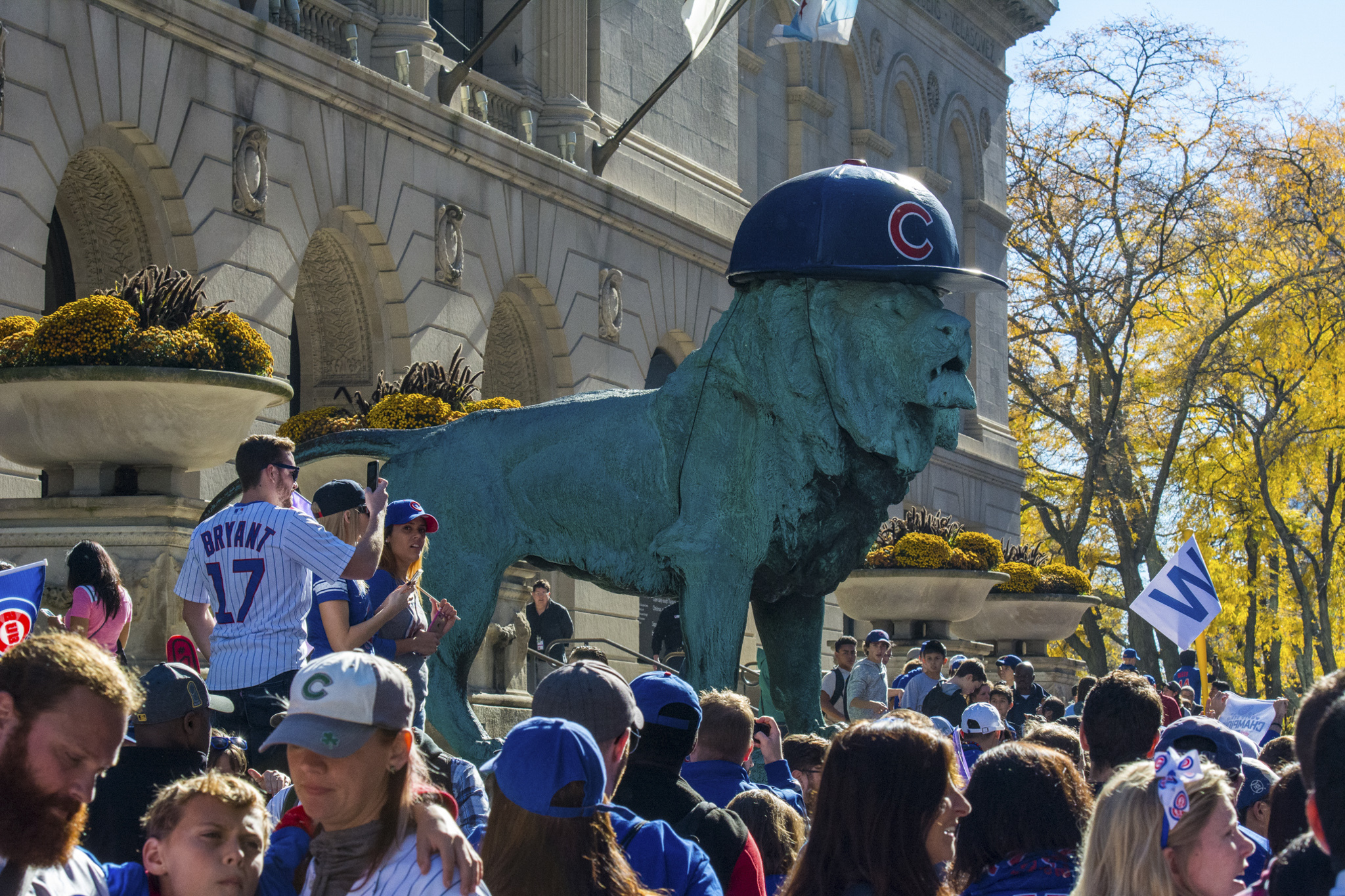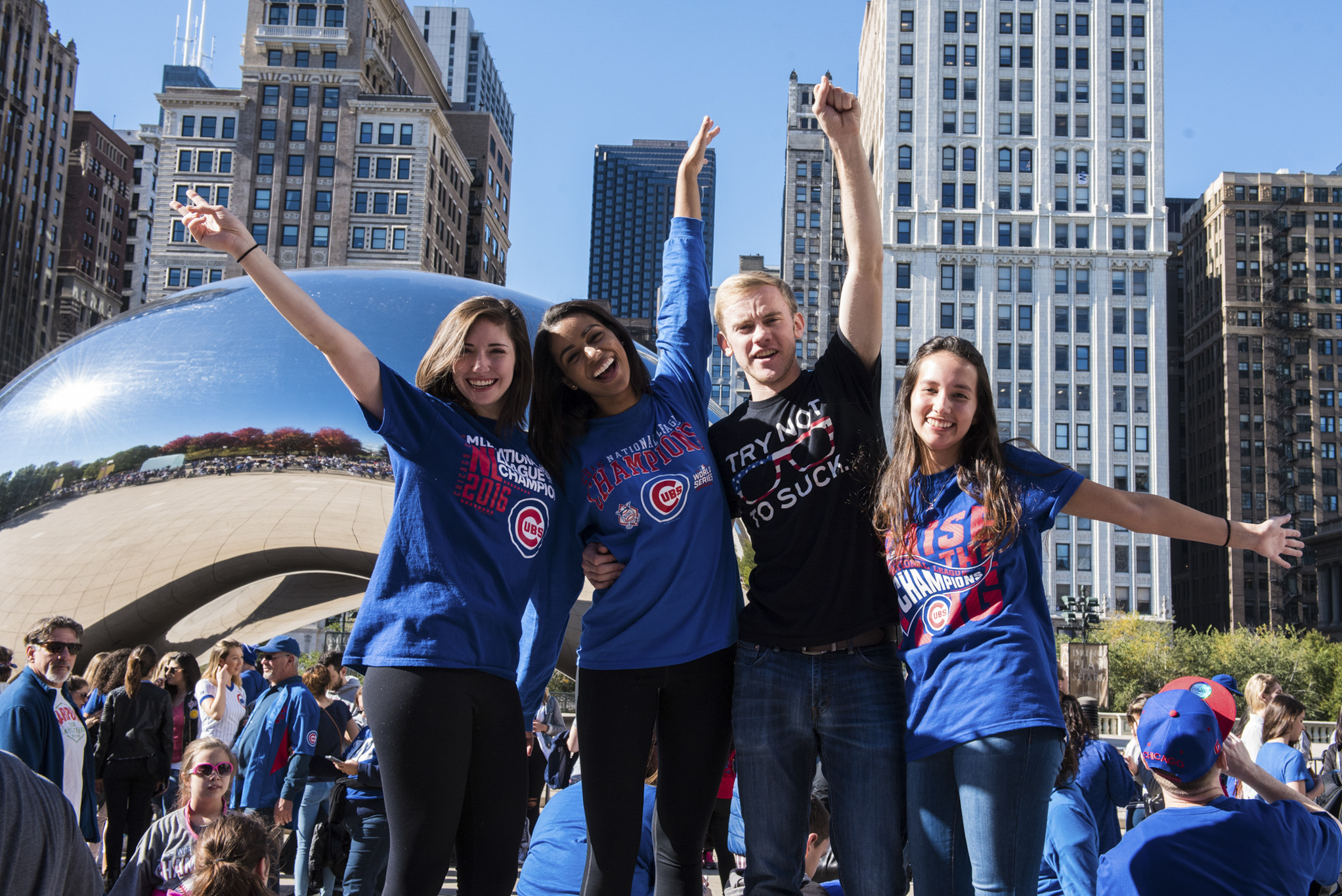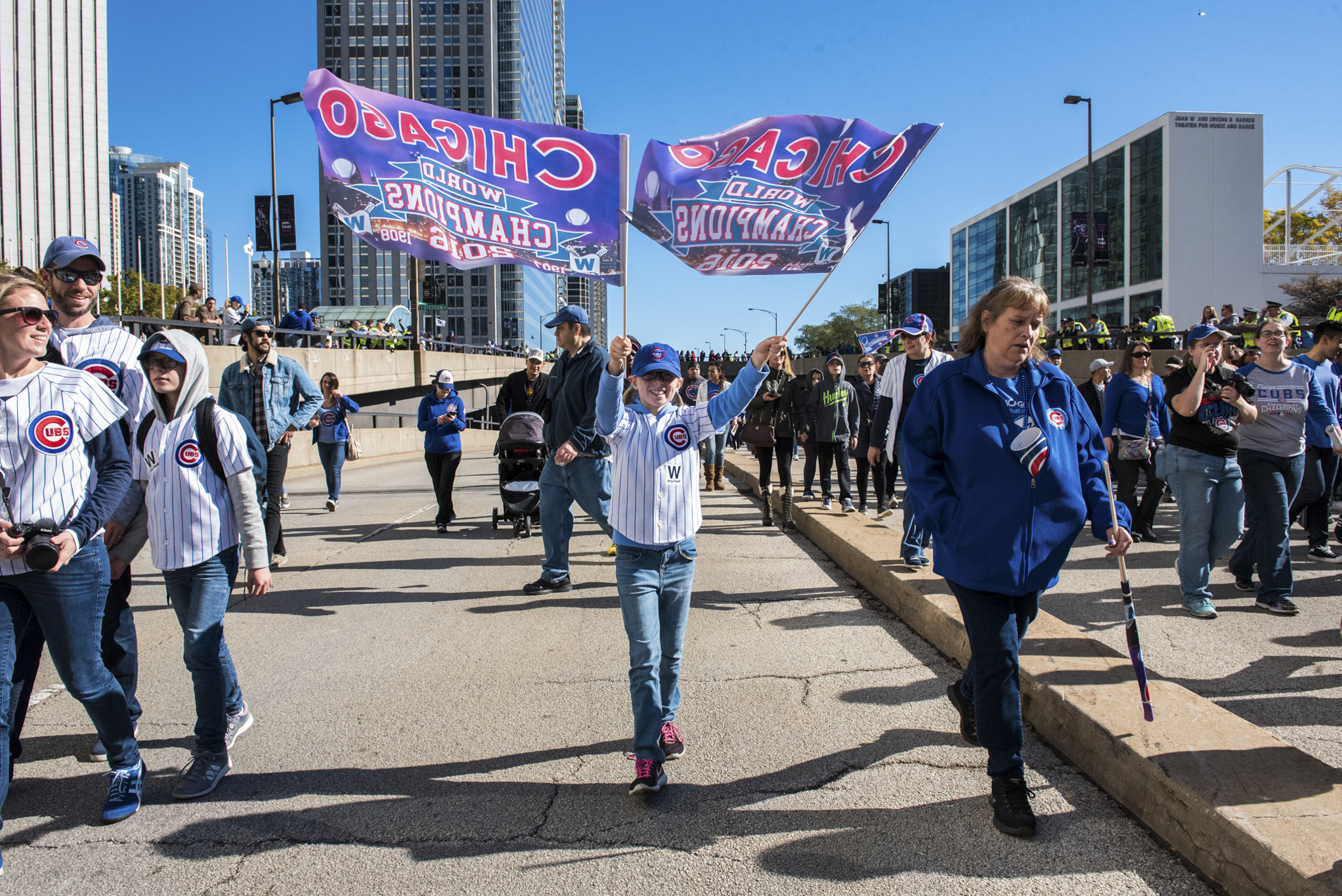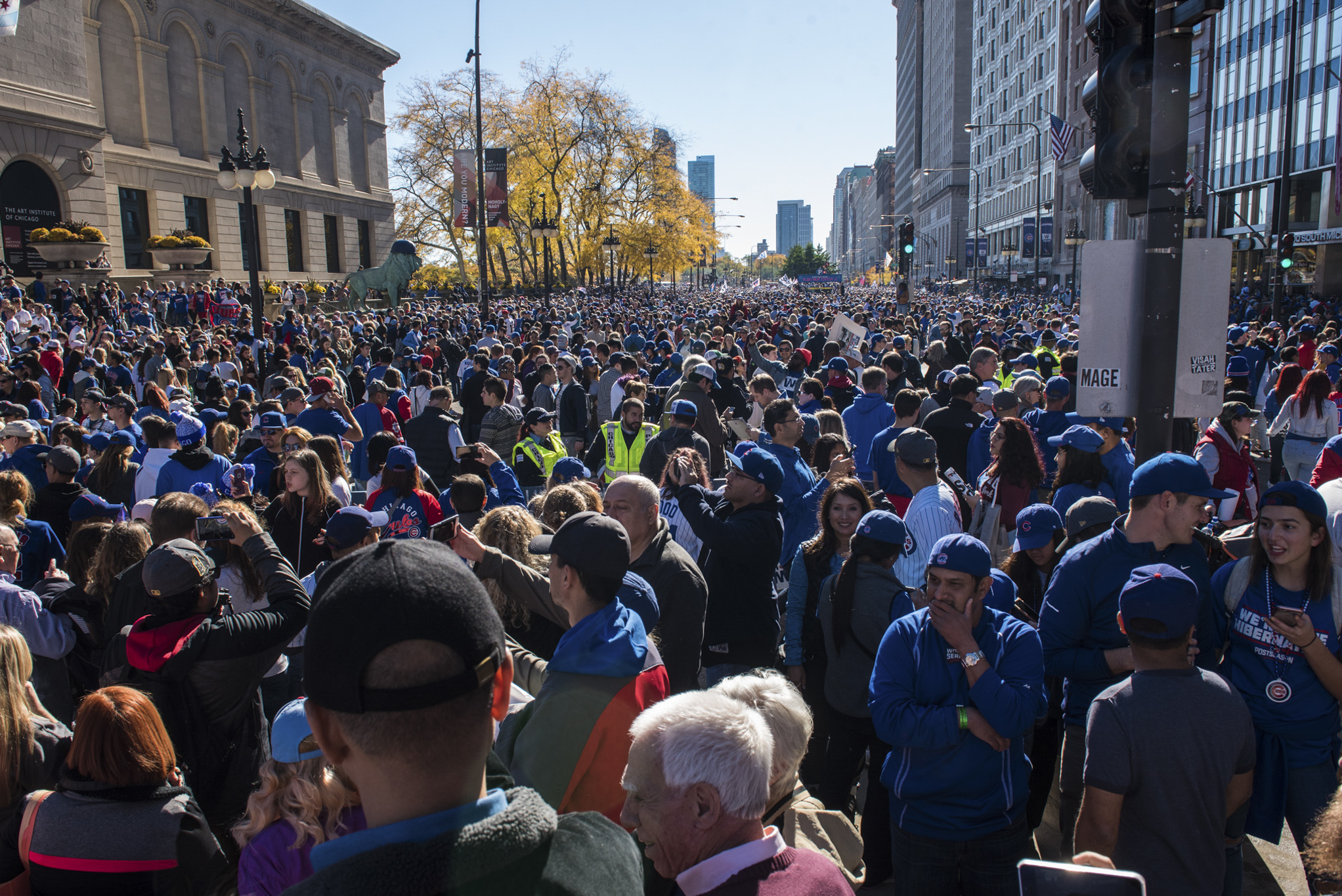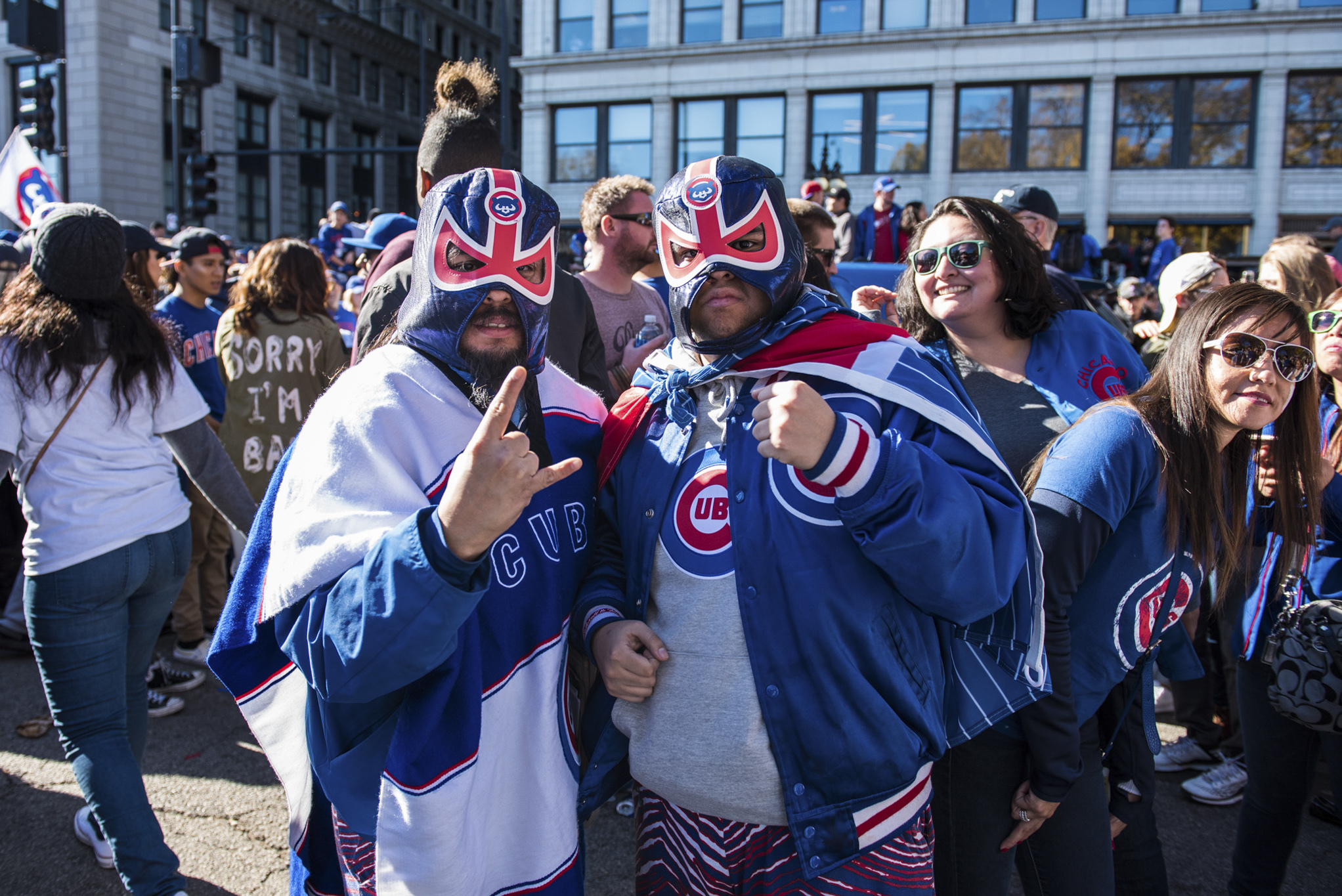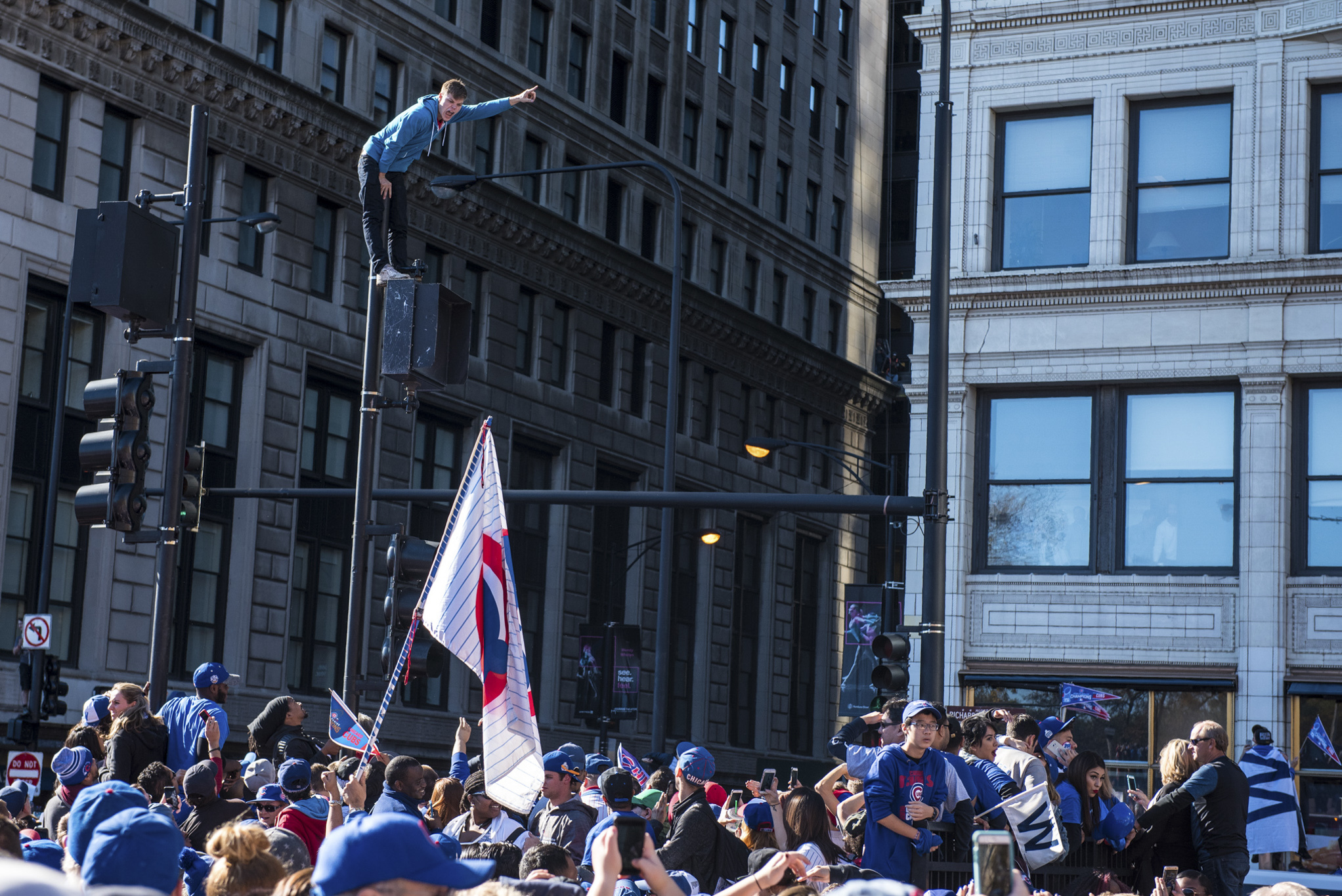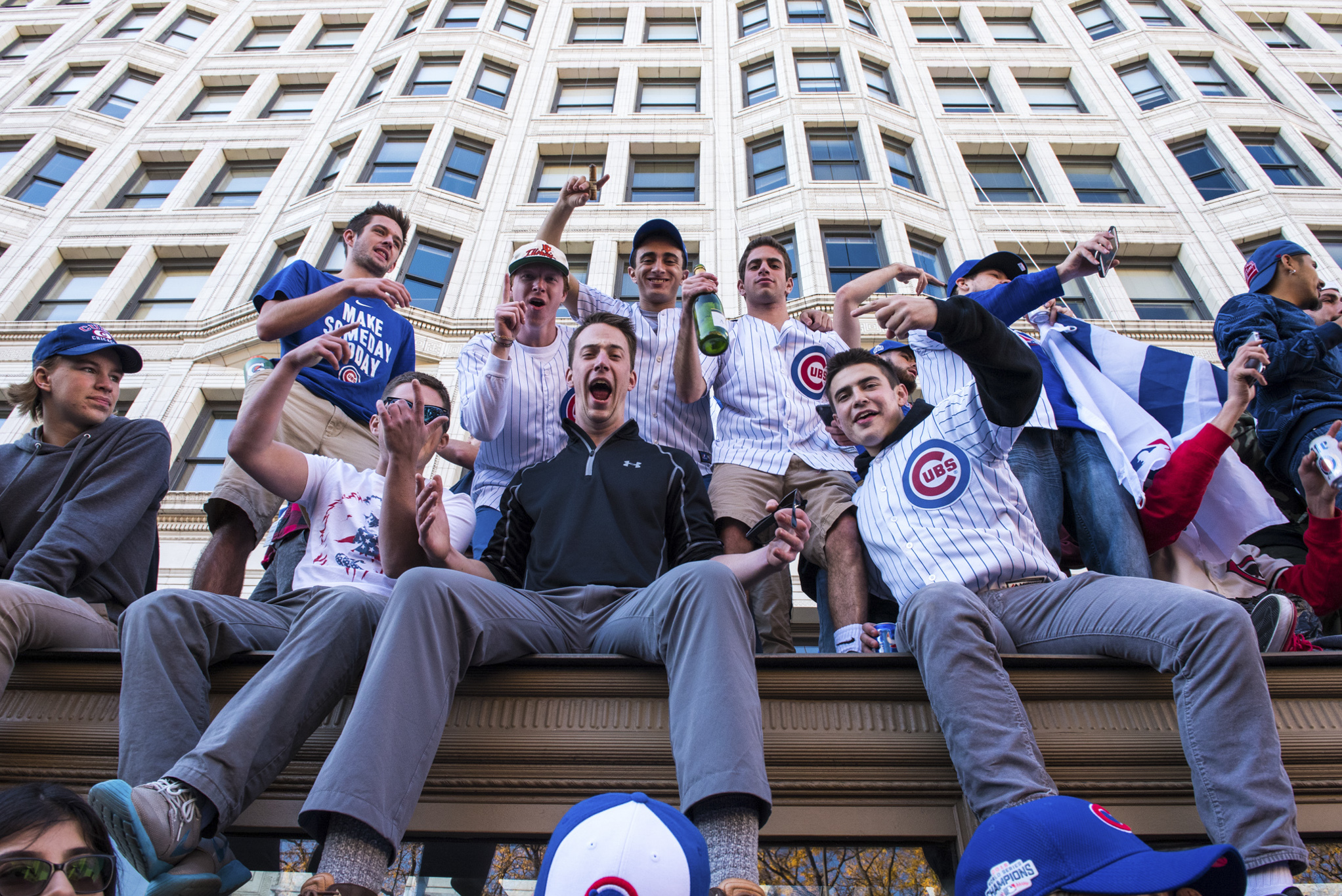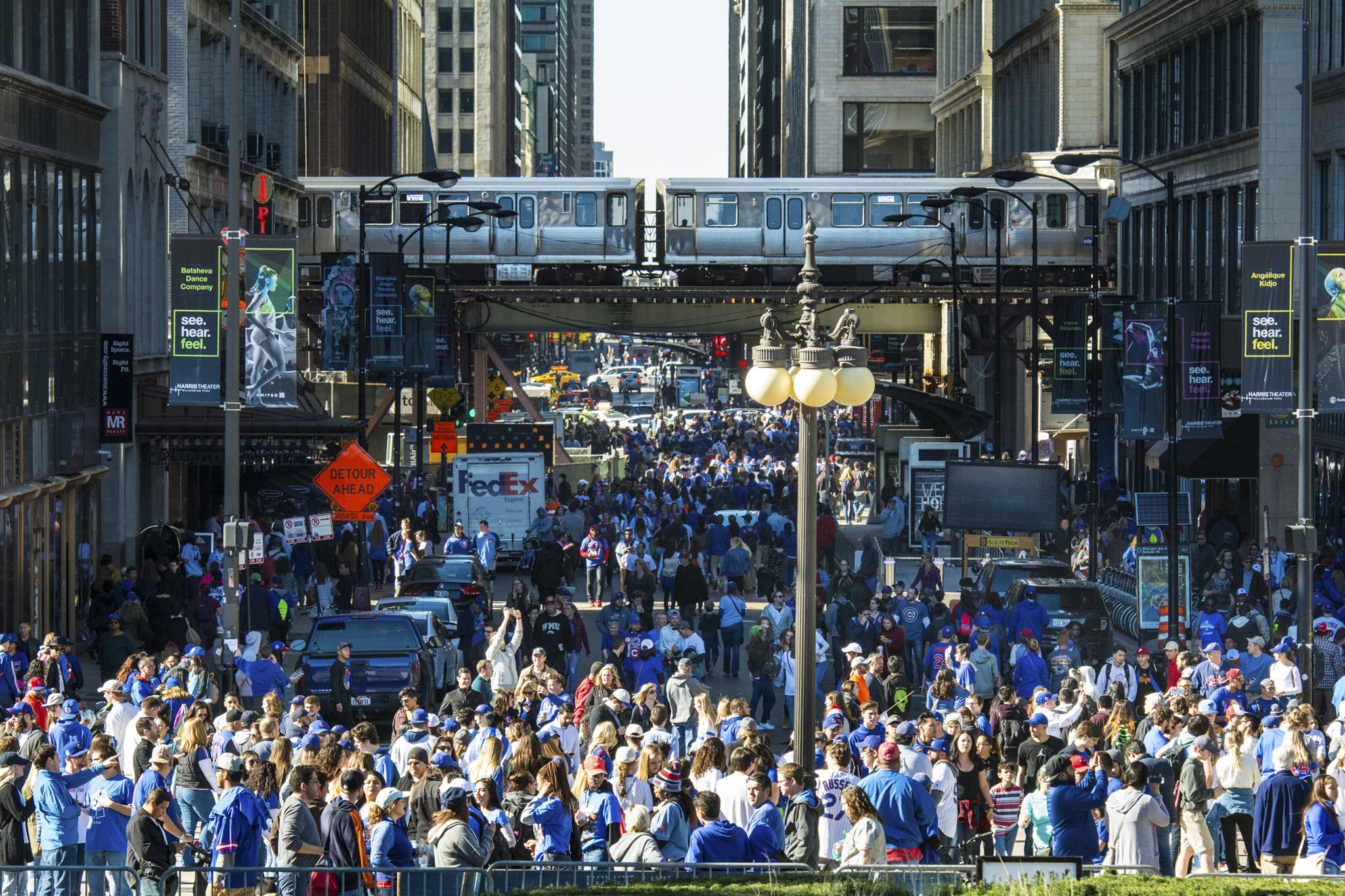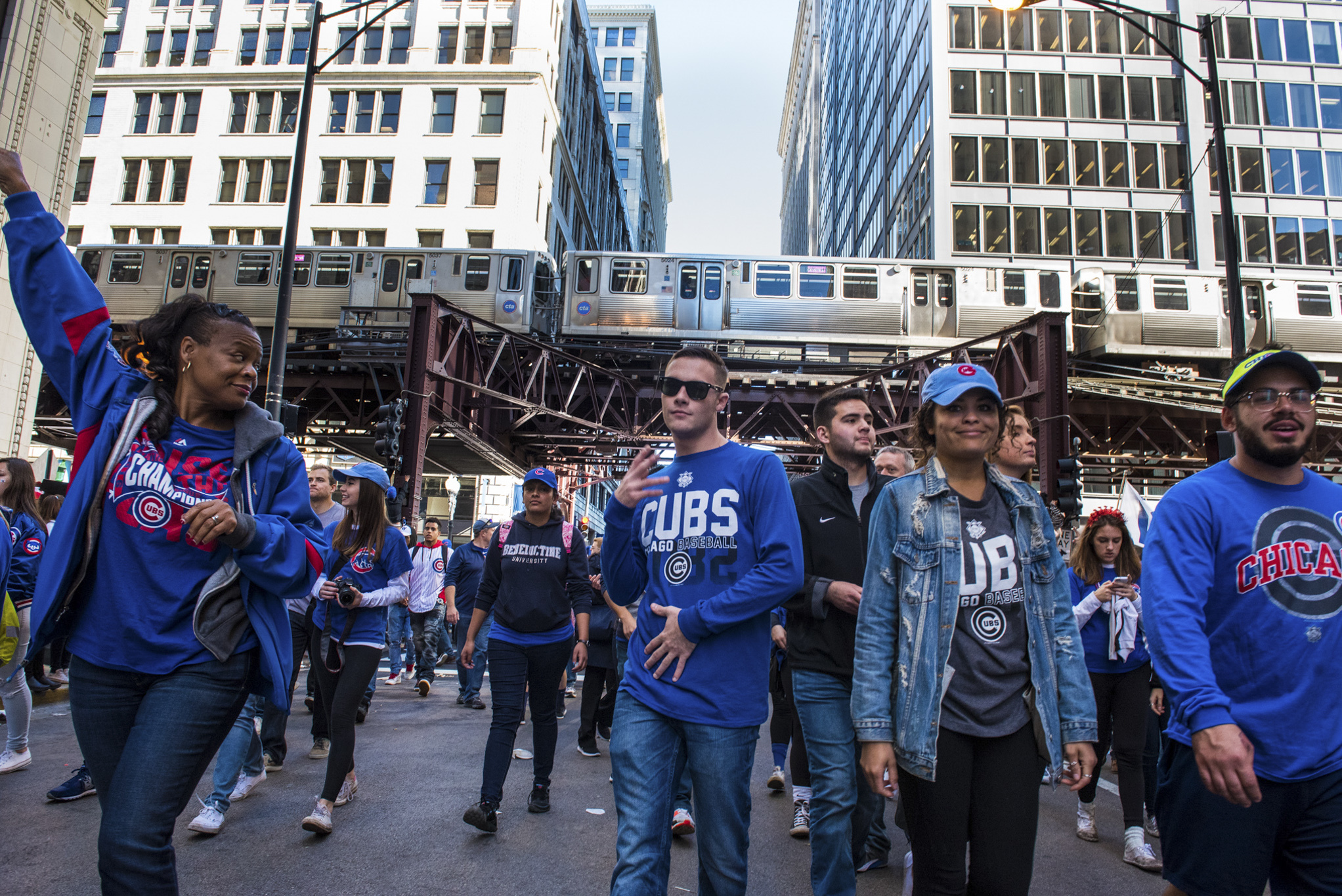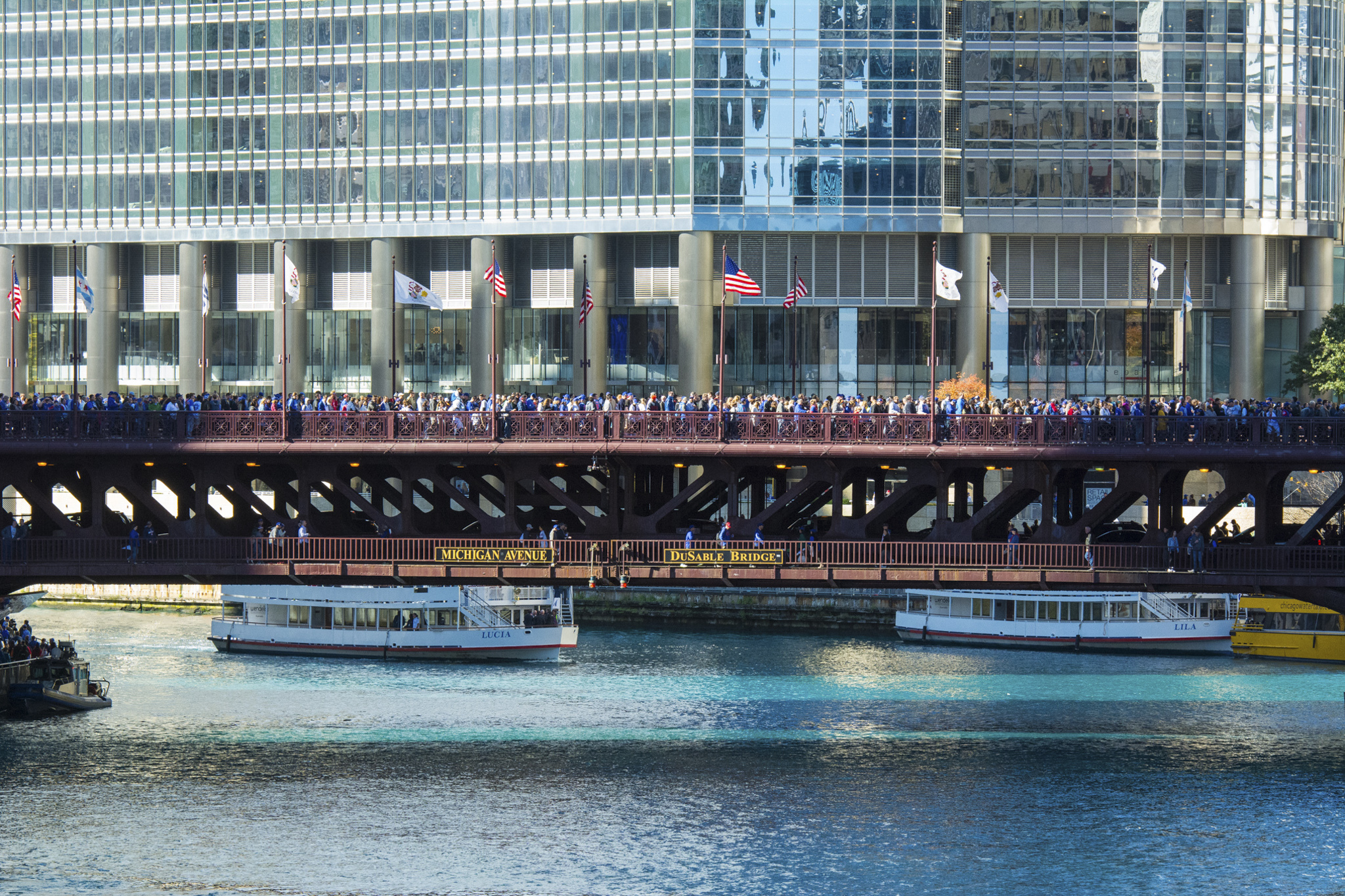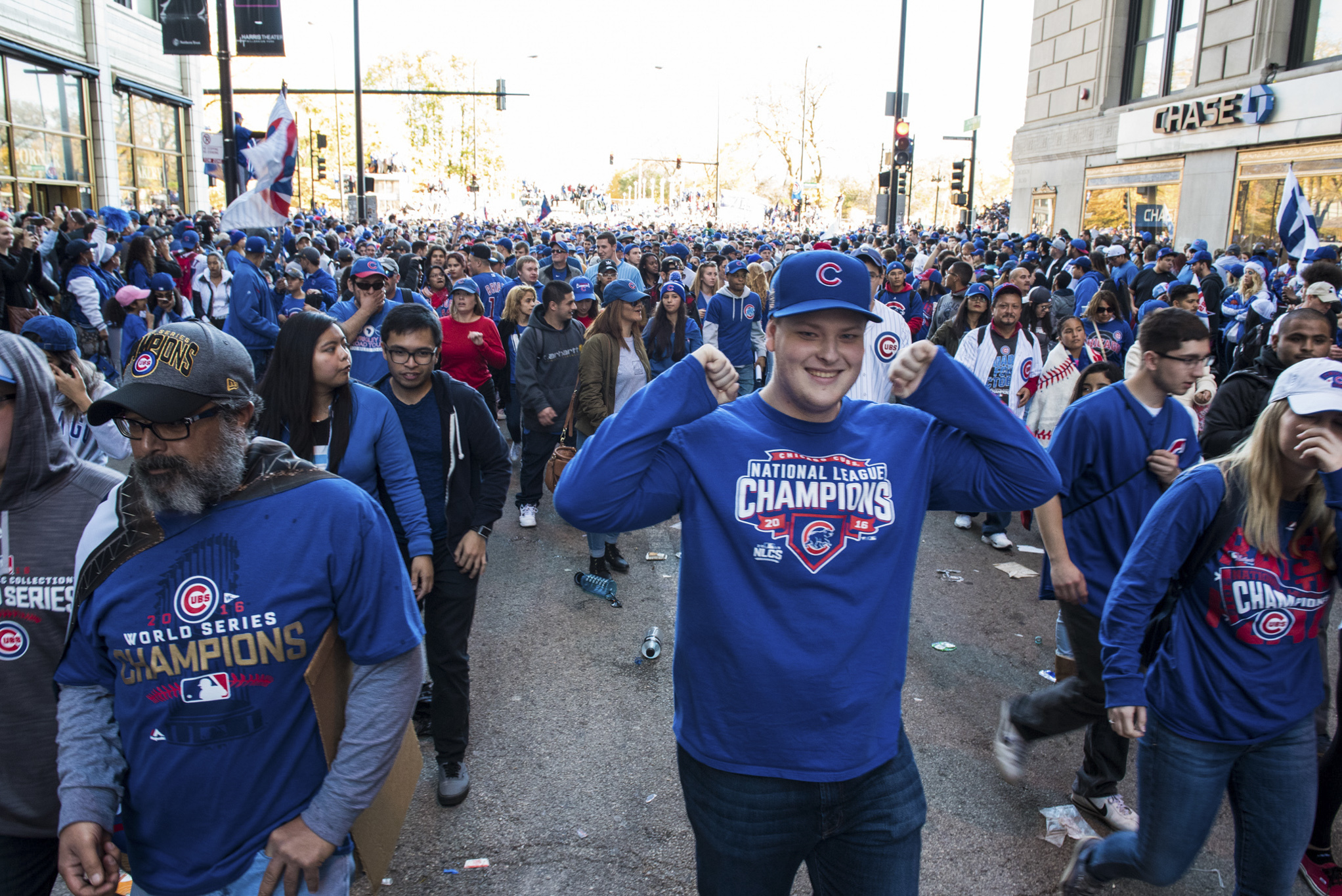 Want more? Sign up here to stay in the know.