Chicago Cubs: A guide for the baseball fan
The Cubs look to repeat their championship season. Fly the W by knowing where to drink, party, park and catch the train in Wrigleyville, with the help of our Chicago Cubs guide.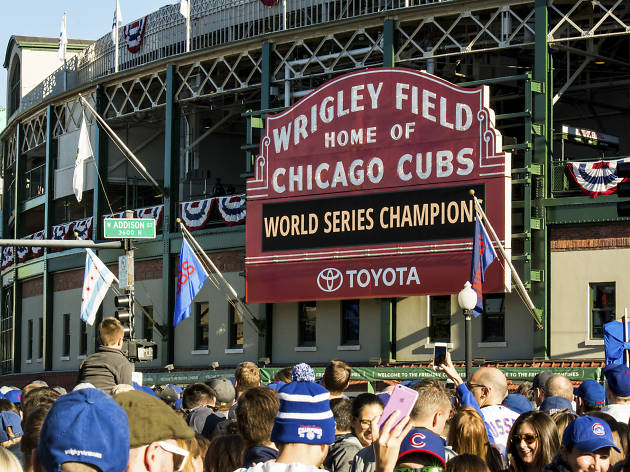 For a diehard fan, the Chicago Cubs are more than just a baseball team—and the 2016 World Series championship, ending a league record 108-year drought, no doubt created a new generation of diehard fans. As the 2017 season begins and the Cubs look to dominate again, everyone in town has Cubbie Fever—"next year is here" has a whole new meaning. Here's a guide to cheering on the team that calls Wrigley Field home.