There's no doubt about it. Chris Sale is an amazing pitcher. He defied medical trainers and coaches; proved that a 6-foot-6 broomstick could consistently throw in the upper 90s (with as much grace as a 15th century trebuchet) without snapping his ulnar collateral ligament; and gave White Sox fans a glimmer of hope during what's been a dismal baseball decade.
But, when I sat down to write Chris Sale's eulogy after the pitcher was traded to the Boston Red Sox earlier this week, it took longer than expected to recall more than a handful of noteworthy accomplishments from his time as a White Sox. It's not that Sale wasn't a superstar (since 2014, he has been among the best pitchers in baseball), it's that the Sox hadn't won a thing during the Chris Sale era.
Since drafting the lanky lefthander in 2010, the team has had just one winning season (2012). The last time the Sox made the postseason was in 2008 (two years before Sale was drafted). And if you're looking for a postseason series win, you have to go all the way back to the 2005 World Series.
Still, Sale was spectacular during his White Sox career and despite all of the weirdness with Adam (and Drake) LaRoche, South Siders will never forget their Ace. Here's our list of the most memorable Chris Sale moments.
Breaks franchise record for strikeouts in a season: On October 2, 2015, Sale recorded his 270th strikeout against the Detroit Tigers' James McCann, breaking a 107-year-old record held by Ed Walsh. There's simply no denying Sale's place in White Sox history.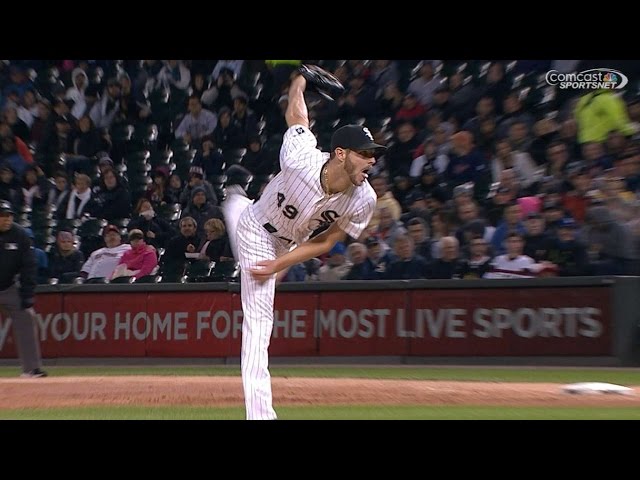 Sets career high in strikeouts: At the time, few could have predicted how dominant Sale would become. The Sox starter struck out a career-high 15 batters on the Tampa Bay Rays on May 8, 2012—a feat he would accomplish again on August 16, 2015, against the Chicago Cubs.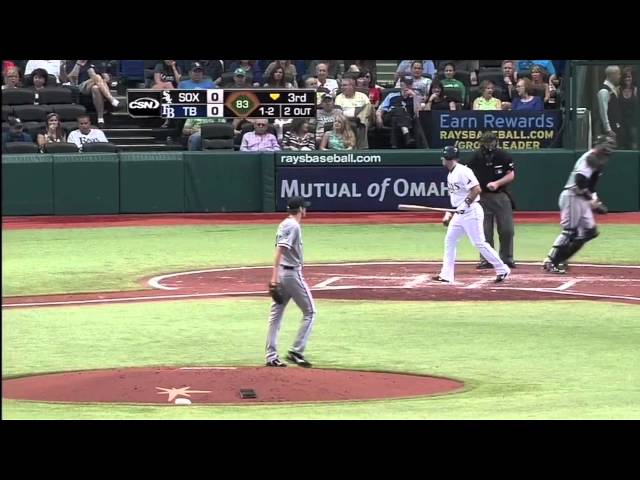 Ties league record for most consecutive starts with 12 or more strikeouts: During the 2015 season, Chris Sale had perhaps his best streak of his career. His run culminated on June 19, when Sale recorded 14 strikeouts against the Texas Rangers. That outing made Sale one of only three pitchers in MLB history (the other two—Randy Johnson and Pedro Martinez—are in the Hall of Fame) to have at least a dozen Ks in five consecutive starts.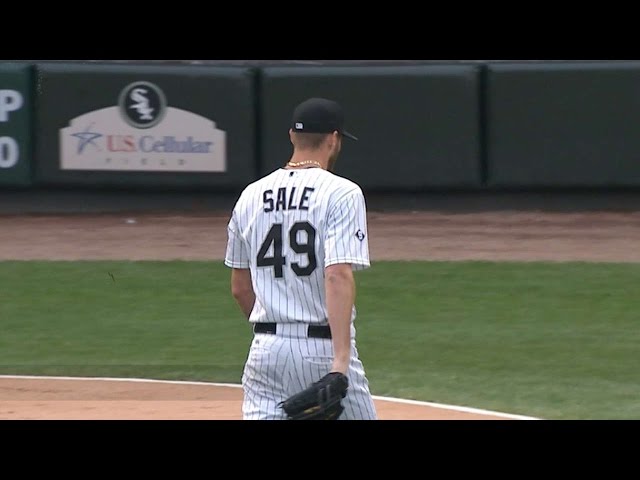 The infamous jersey incident: To this day, it's unclear exactly why Sale decided to cut up a throwback 1976 Sox jersey before a game against the Tigers in July of this year—a move that led to a five-game suspension. Sale said it was because the uniforms were uncomfortable, and he didn't want a promotional decision by management to get in the way of the team winning games. It also may have had a little to do with the fact that Sale's buddy and teammate, Adam LaRoche, sudenly decided to retire earlier in the season. LaRoche's decision reportedly came after the Sox requested that he stop bringing his son, Drake, to the clubhouse (literally) every single day of the season.

Traded to the Red Sox: This one feels wrong, but for all the right reasons. Sale was great, yes, but the White Sox (a team that always chooses veteran free agents over promising young talent) got a big haul for the five-time All Star. In exchange for Sale, the White Sox received top Red Sox prospects Michael Kopech and Yoan Moncada, as well as Single-A pitcher Victor Diaz and Single-A outfielder Luis Basabe. The move also signifies a new era for the South Siders, with the team following up the Sale deal by trading Adam Eaton to Washington for three additional pitching prospects. It seems as though the Sox are finally taking a page from the Cubs playbook and choosing to rebuild.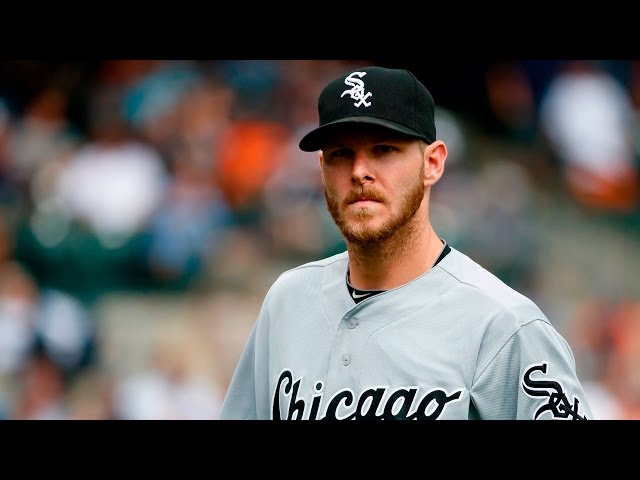 Want more? Sign up here to stay in the know.