Chicago White Sox: A guide for the baseball fan
Get ready for some summer fun on the South Side with the best Bridgeport bars and tips for visiting Guaranteed Rate Field to see the Chicago White Sox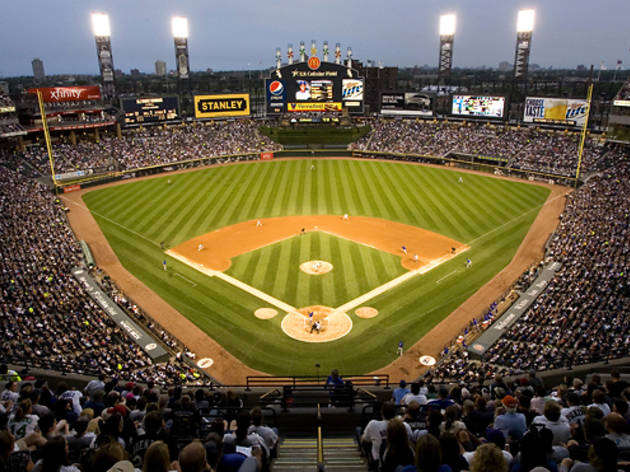 It's been over a decade since the 2005 World Series win, but nothing seems to rattle the loyalty of Chicago White Sox fans. Okay, maybe they're more likely to watch games on TV than in person. And maybe 2018's going to be a(nother) rebuilding year. But the team has a lot of exciting young talent, and still more promising prospects who could get called up this year. Whether you're at Guaranteed Rate Field or hanging at a bar in Bridgeport (or even on the North Side), we've got all the information you need. Grab a beer and a hot dog and enjoy South Side baseball all summer long.
Enjoy Guaranteed Rate Field and Bridgeport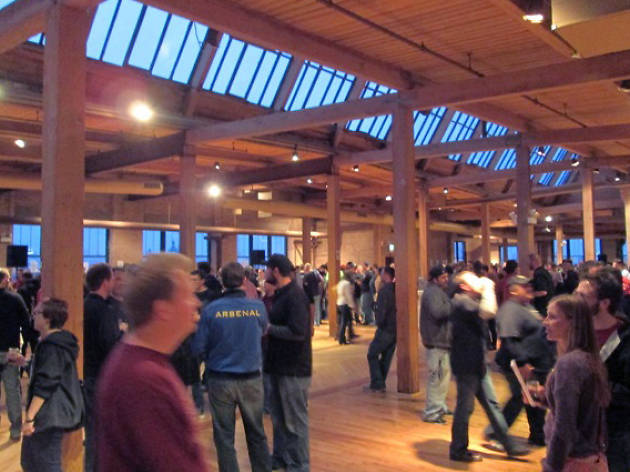 The best attractions in Bridgeport
Located directly south of Chicago's Chinatown, Bridgeport is a diverse neighborhood that offers an equally varied selection of attractions. The area hosts a vibrant local art scene, including facilities like the Bridgeport Art Center and the Zhou B Art Center which house studios as well as art galleries. Visitors to Bridgeport can also enjoy the wetlands and scenic views of Palmisano Park, which is built around an old limestone quarry. Start planning your day with our guide to the best attractions and things to do in Bridgeport. RECOMMENDED: Explore more of Bridgeport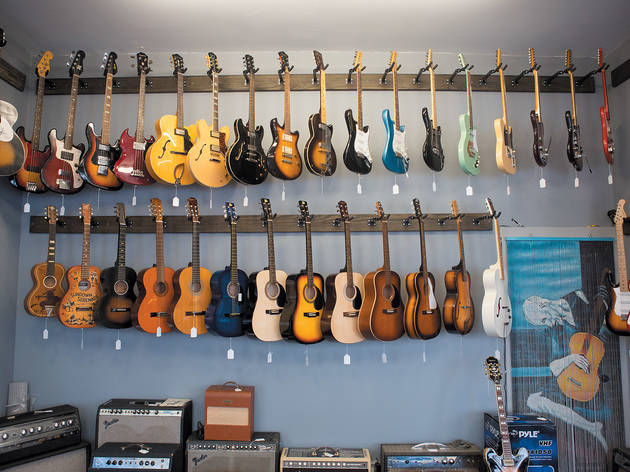 Where to shop in Bridgeport
The Magnificent Mile, Bucktown, Lincoln Park—these are the neighborhoods you go to when you've got cash to burn, but Chicagoans don't typically venture to the South Side for a day of shopping. Although Bridgeport might be off the beaten path, don't write it off just yet. While it's not Michigan Avenue (we like it that way) and will always be known as the land of the White Sox, this neighborhood boasts a small, eclectic shopping scene that is definitely worth the trip. RECOMMENDED: Bridgeport neighborhood guide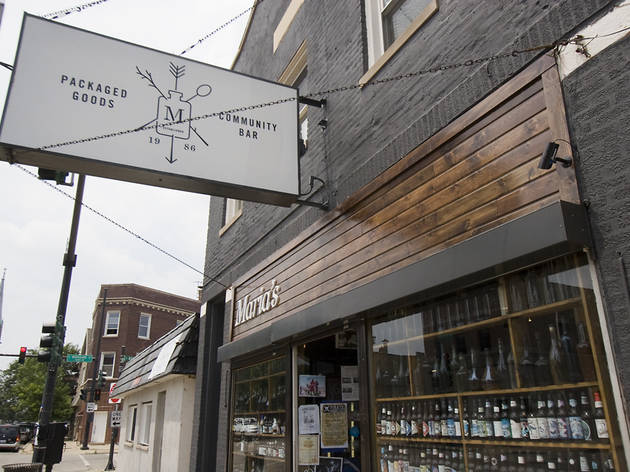 Bridgeport residents tell us their favorite neighborhood spots
Bridgeport is a community in the truest sense of the word, the kind of place where locals can walk into a bar and run into more than one of their neighbors. Frankly, we're a little bit jealous, so we reached out to area business owners, chefs and musicians to learn about their favorite places, from cozy coffee shops to saucy barbecue joints. Even if you don't call Bridgeport your home, you'll be able to spend a day pretending that you're a resident at these beloved restaurants, bars and parks. RECOMMENDED: Explore more of Bridgeport
Archive White Sox content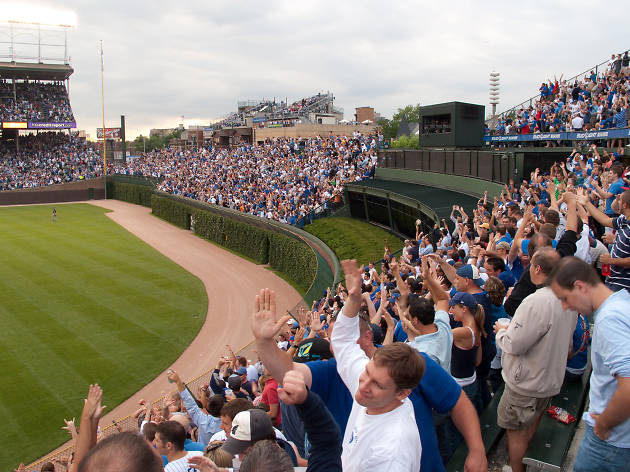 5 questions for Cubs, White Sox at the start of spring training
At first blush, the Cubs and White Sox appear to have very little in common. The Cubs are the defending champs and one of the most talented teams in baseball. The Sox said goodbye to arguably the best pitcher in the game and seem ready to invest in a full-scale rebuild. With both teams' pitchers and catchers reporting to spring training this week, the 2017 season is unofficially underway. And despite their differences, the Cubs and White Sox have the same goal: winning the World Series. Here are five questions for North Side and South Side fans to ask as their team heads into camp: What do we know? Cubs: After winning Game 7 of the World Series on November 2, the Cubs began what would amount to the shortest off-season in the team's history. The short break could bring its own set of problems, namely exhaustion, but that's the price of winning it all. Speaking of winning it all, the Cubs will carry a lot of high expectations into the 2017 season, and fans are going to worry about a championship hangover. But the Cubs have proven they can handle the pressure, and these are problems every other MLB team would like to have. Sox: Sure, the White Sox want to win the World Series, but they are admittedly operating on a slightly longer timeline than that other Chicago team. We've already seen patience pay off on the North Side, and the Sox look to be stealing a page from the Cubs playbook: Trade your assets, stockpile prospects and young talent, and prepare for a run a season or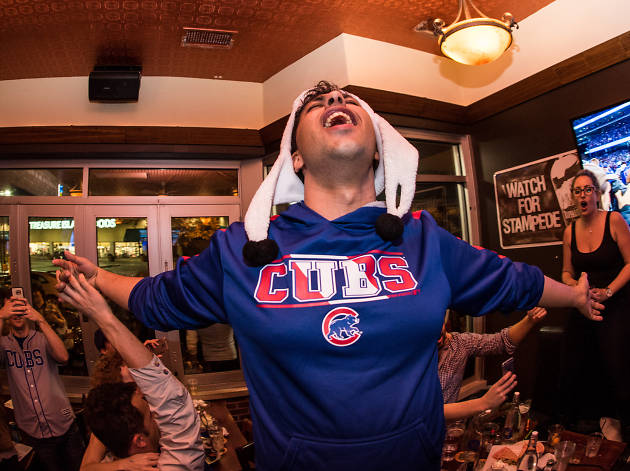 17 signs you're ready for baseball season
Days are getting longer and the weather's getting warmer, which can only mean one thing: Opening Day is finally here. You've been cooped up inside for the last four months, so go ahead and enjoy spring in Chicago by indulging in America's favorite pastime.  Rest assured, baseball isn't just about the game; there are countless other reasons to get pumped for the start of the Cubs and White Sox seasons. From the perfect excuse to day drink to new stadium food, we know you're overjoyed for baseball's return (so are we). Here's why:  1. That surreal feeling you got when the Cubs won the World Series is starting to fade. 2. You have an uncontrollable urge to day drink in Wrigleyville. 3. You can't bring yourself to watch the Bulls stumble into the playoffs as the eighth seed. 4. You've been daydreaming about eating ice cream out of a plastic baseball cap. 5. A late-night stop at Big G's pizza doesn't sound so bad anymore. 6. Your mouth is watering just thinking about all the new stadium food at Guaranteed Rate Field. 7. You've convinced yourself that 40 degrees is warm enough to sit outside for hours at a time. 8. You still tear up thinking about the Game 7 rain delay. 9. You have fond memories of the last time you heard a fan drunkenly scream, "Go Cubbies!"  10. You're sick of how spacious the Red Line has been lately. 11. Wrigleyville's Taco Bell is your happy place.  12. Because there are only two seasons: baseball season and not baseball season. 13. You've al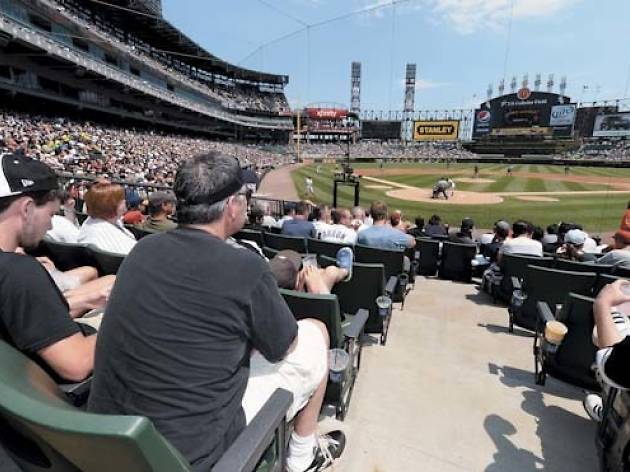 Get a free Uber ride home from White Sox, Cubs home openers
The worst part about attending a baseball game in Chicago is cramming into an overcrowded Red Line train for the trip home from the ballpark. Thanks to a new marketing campaign by MillerCoors, fans can avoid that headache for the White Sox and Cubs home openers and enjoy a free Uber ride instead. Miller Lite will cover up to $10 of the cost for your trip home from tonight's Sox game and the Cubs home opener on April 10. About 2,000 discounted rides will be offered after each game, according to the Chicago Tribune. Fans looking to take advantage of the promotion can access the offer through the Uber app following the games. It's important to note that the deal is only valid within a limited radius of the stadiums, so you might want to reconsider that late-night pizza run after the game. Want more? Sign up here to stay in the know.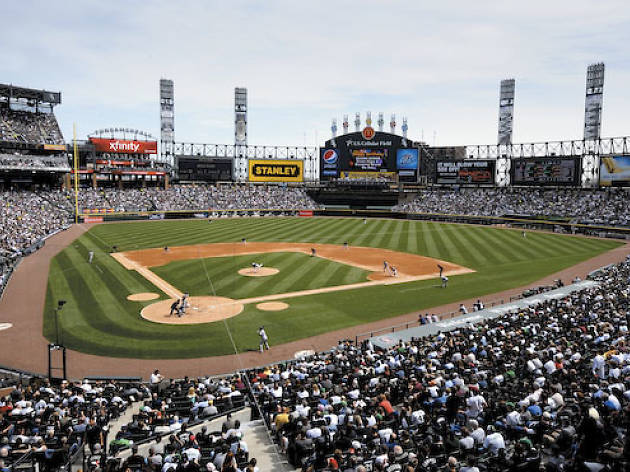 White Sox will offer more than 70 craft beers and a 16-inch grilled cheese this season
There are a lot of questions surrounding the White Sox on the field, but this year's off-the-field product is getting some serious upgrades. This week, the team announced several new marketing partnerships and provided a sneak peek at its updated food and drink menu for the 2017 season. And surprise, surprise, craft beer is going to be a big draw on the South Side during the Sox's much-anticipated rebuild. Goose Island Beer Company is among four breweries tied to the Midwest with new marketing deals at Guaranteed Rate Field this year, and that means there will be a lot of options for craft-beer connoisseurs. Pabst Brewing Company, Bell's Brewery, Founders Brewing Company and Goose Island will have beers on sale during White Sox home games, and each company will be marketed throughout the ballpark and featured in a new "Beer of the Homestand" in-game promotion. Earlier this month, the White Sox began filling the void left by former beer partner Miller by announcing a new corporate sponsorship deal with Constellation Brands that, among other things, made Modelo Especial the team's first official import beer. The newly renamed "Craft Kave" (formerly the Bullpen Bar) is where fans will be able to find many of the new beer brands available at Guaranteed Rate this season. The menu has more than 70 options, so drink up!         The White Sox will also have some tasty new food options this year, including a ridiculous 16-inch brisket mac-and-cheese grilled cheese. 😍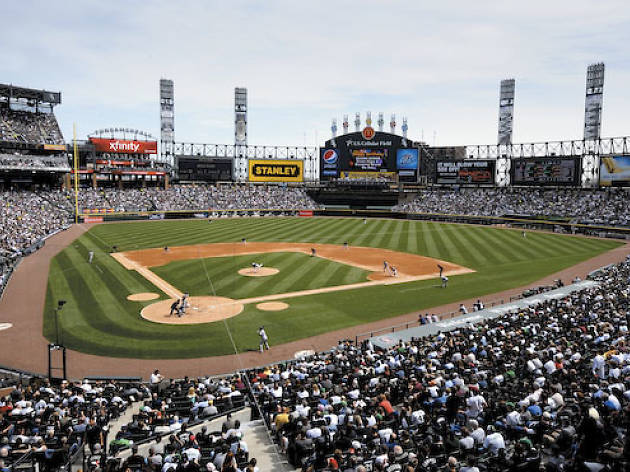 New White Sox deal makes Modelo the official import beer at Guaranteed Rate Field
The numbers show that Chicago is a Miller city, but apparently nobody told the White Sox. On Friday, the team ditched its 30-year deal with Miller and announced a new corporate sponsorship deal with beverage company Constellation Brands, making Modelo Especial the team's first official import beer. The Victor, N.Y.-based producer of imported beer brands like Modelo and Corona inked a three-year deal with the Sox that includes Modelo branding throughout Guaranteed Rate Field, as well as a new bar in the left field concourse named "Casa Modelo. It's not clear whether any of Constellation's other brands will be available during Sox home games. In addition to Modelo, the company's portfolio includes beers such as Ballast Point, Corona and Pacifico, as well as Svedka Imported Vodka, Paul Masson brandy and Blackstone wine. According to Crain's, the White Sox have also entered into a number of smaller marketing deals with local breweries such as Chicago-based Baderbrau and Lemont-based Pollyanna Brewing. Those deals are expected to more than double the number beers offered at Guaranteed Rate Field in the upcoming season. Want more? Sign up here to stay in the know.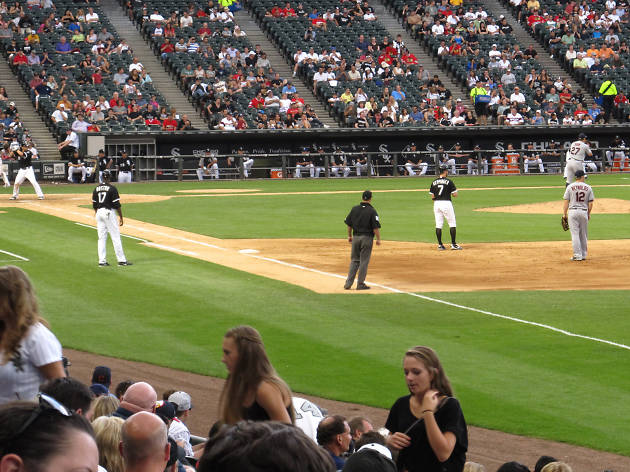 CSN Chicago will live stream Cubs and White Sox games in 2017
Beginning this season, subscribers to CSN Chicago will be able to live stream Cubs and White Sox games from their computer or mobile device. The sports network announced on Thursday that parent company NBCUniversal reached a deal with Major League Baseball to make both teams' games accessible in real time via CSNChicago.com and the NBC Sports app. Currently, CSN Chicago offers live streaming for all Bull and Blackhawks games that it airs. As part of the new deal, CSN subscribers will be able to live stream any Cubs and White Sox games broadcast by the network at no additional cost. Last year, CSN carried more than 100 White Sox games and 86 Cubs games. The network has not yet released its 2017 Cubs and White Sox broadcast lineup but said it plans to announce the regular season schedules for both teams in the coming weeks. T.K. Gore, CSN Chicago's senior digital director, told Crain's Chicago Business that the deal adds value for fans, sponsors, advertisers and distribution partners, alike. "This is a significant moment for the network to have all four teams," he said of CSN's live-stream offerings. Similar to your parent's HBO GO account, password sharing is one possible downside to the new deal. However, Gore said that the hypothetical sharing of login credentials among fans of either team is not a major concern, adding that he has faith in the technology used by CSN and the NBC Sports Group. Want more? Sign up here to stay in the know.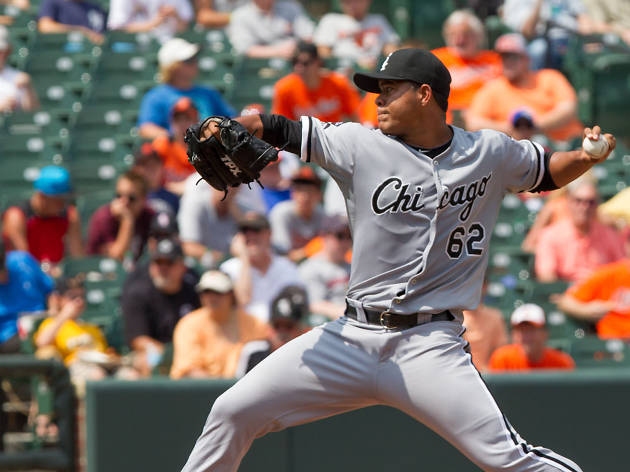 This weekend's SoxFest will give fans a sneak peek at new-look White Sox
The Chicago White Sox will spend the upcoming weekend introducing fans to a team that has dramatically changed its makeup and direction since the end of the 2016 season. SoxFest 2017 runs January 27-29 at the Hilton Chicago, but this year's annual fan gathering will be as much about catching up as it is about looking forward. During the three-day fest, fans will have the opportunity to get to know the team's new manager, Rick Renteria, and get familiar with a new team philosophy that included trading outfielder Adam Eaton and ace starting pitcher Chris Sale in order to load up on top prospects, à la the Cubs. Speaking of the Cubs, Renteria is a familiar name to Chicago baseball fans, having served one year as the Cubs manager in 2014, during which time he helped several of the team's young players, including Anthony Rizzo, make major strides. The White Sox are now hoping he can do the same with new prospects Yoan Moncada and Michael Kopech (part of the slew of young talent acquired in the Sale trade). According to the team, Moncada will be among the team's new top prospects attending this weekend's SoxFest. His appearance will be the first real opportunity for South Side fans to get to know a player that seemingly everyone in baseball expects to be a centerpiece of the White Sox team for years to come. In addition to Moncada, current and former White Sox players will be on hand to sign autographs and take photos throughout the weekend, as well as participate in Q&A session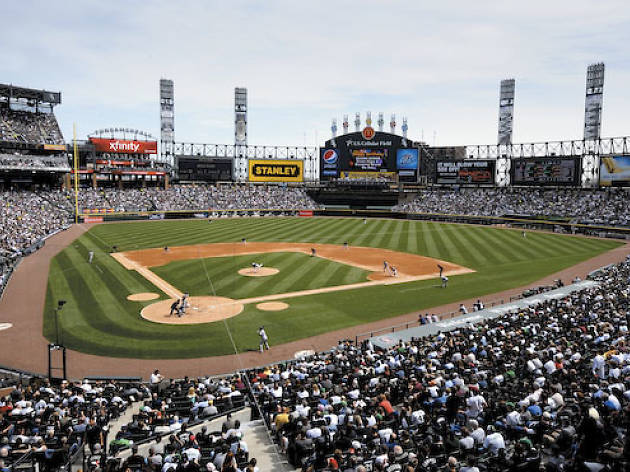 The home of the White Sox is being renamed Guaranteed Rate Field
The home of the Chicago White Sox is getting a new name, thanks to a new naming rights deal that was announced this afternoon. Beginning on November 1, the stadium formerly known as U.S. Cellular Field will be called Guaranteed Rate Field, named after the national mortgage lender that is headquartered in Chicago. The White Sox and Guaranteed Rate have signed a 13-year naming rights deal, with the option to extend the deal past 2030. The financial terms of the deal were not disclosed, but Sox got $68 million from U.S. Cellular in exchange for a 20-year deal—there's a good chance that Guaranteed Rate's deal is even more lucrative. Of course, this isn't the first time that the home of the White Sox has switched up its moniker. The stadium was opened in 1991 as Comiskey Park, paying tribute to the name of the field where the Sox had played since 1910. In 2003, the stadium was renamed U.S. Cellular Field—a name that many fans rejected, while some opted to call it "the Cell."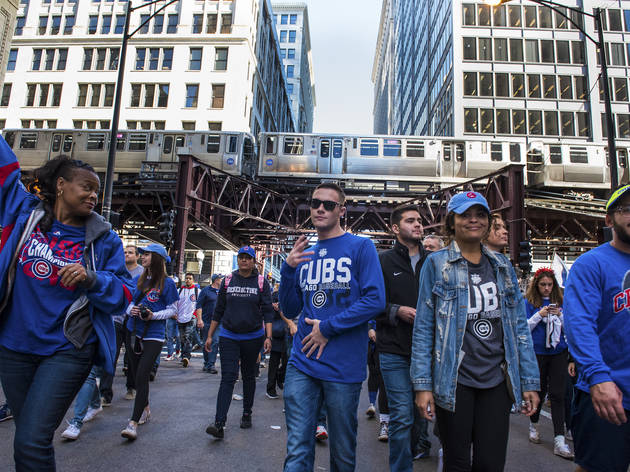 The biggest Chicago sports stories of 2016
For every Chicago sports team not named the Chicago Cubs, 2016 was a major let down. The Bulls missed the postseason for the first time in eight years, the White Sox continued to do whatever it is the White Sox do and, despite looking like they could repeat as Stanley Cup champions, the Blackhawks were bounced in the first round of the playoffs by the St. Louis Blues. But Chicago fans aren't ungrateful and realize there's plenty to be thankful for. We recognize that a city with as much clout as ours will always have something to talk about in the world of sports. So break out the giant foam finger, put on your Robbie Gould jersey and get your head in the game with our list of the biggest Chicago sports stories of 2016. RECOMMENDED: The best of 2016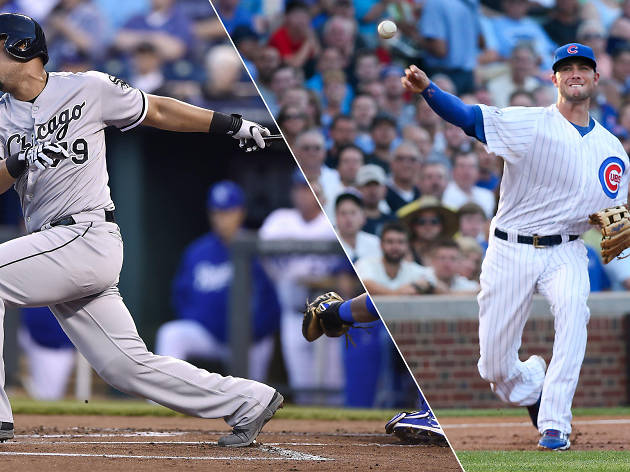 Chicago Cubs and White Sox 2016 preview
Are you a baseball newbie who wants to hop aboard the Cubs' train this season? Or are you ready to put your newfound faith in a White Sox resurgence? Here's what you need to know to be able to talk a good game about both of Chicago's baseball teams this year. How last year went SOX The South Siders have plenty of room for improvement over 2015. They finished with a 76–86 record and fourth place in the American League Central. Still, that was an improvement over the team's 2013 and 2014 tallies, and the team's pitching rotation was solid for the most part, although former Cub Jeff Samardzija was largely a bust in his single season at the Cell (he hit free agency at the end of the season and headed off to a five-year contract with the San Francisco Giants). CUBS The Cubbies were expected to improve somewhat over their 73–89 2014 record, given new manager Joe Maddon and additions like pitcher Jon Lester and rookie third baseman Kris Bryant. Still, they weren't expected to make it to October: A piece by Fox Sports' Rob Neyer in December 2014 was headlined, "Even with Lester, Cubs won't contend in 2015." But contend they did, going 97–65 in the regular season and making it to the National League Championship Series, in which the New York Mets knocked them out. MVPs SOX Starting pitcher Chris Sale led the American League last year with 274 strikeouts, and first baseman Jose Abreu has had a stellar first two seasons on offense, with at least 30 home runs and 100 RBIs (that's ru
Show more