Circa 1907
Built in phases between 1881 and 1909, Marshall Field's flagship department store takes up an entire city block in the Loop, spanning nearly 1.3 million square feet and 12 floors. It epitomized luxury for multiple generations of shoppers, with a vaulted glass ceiling designed by Louis Comfort Tiffany, the elegant Walnut Room restaurant and the first escalators in a U.S. department store. Customers loved it, resulting in annual sales of more than $1.5 billion (adjusted for inflation) in the early 1900s. This archival photo of the building's exterior, taken at the corner of State and Washington Streets, is notably missing the ornate Great Clock that was installed in 1897; in 1907, the year of this image, that clock was replaced with the version that still hangs there today.
---
2016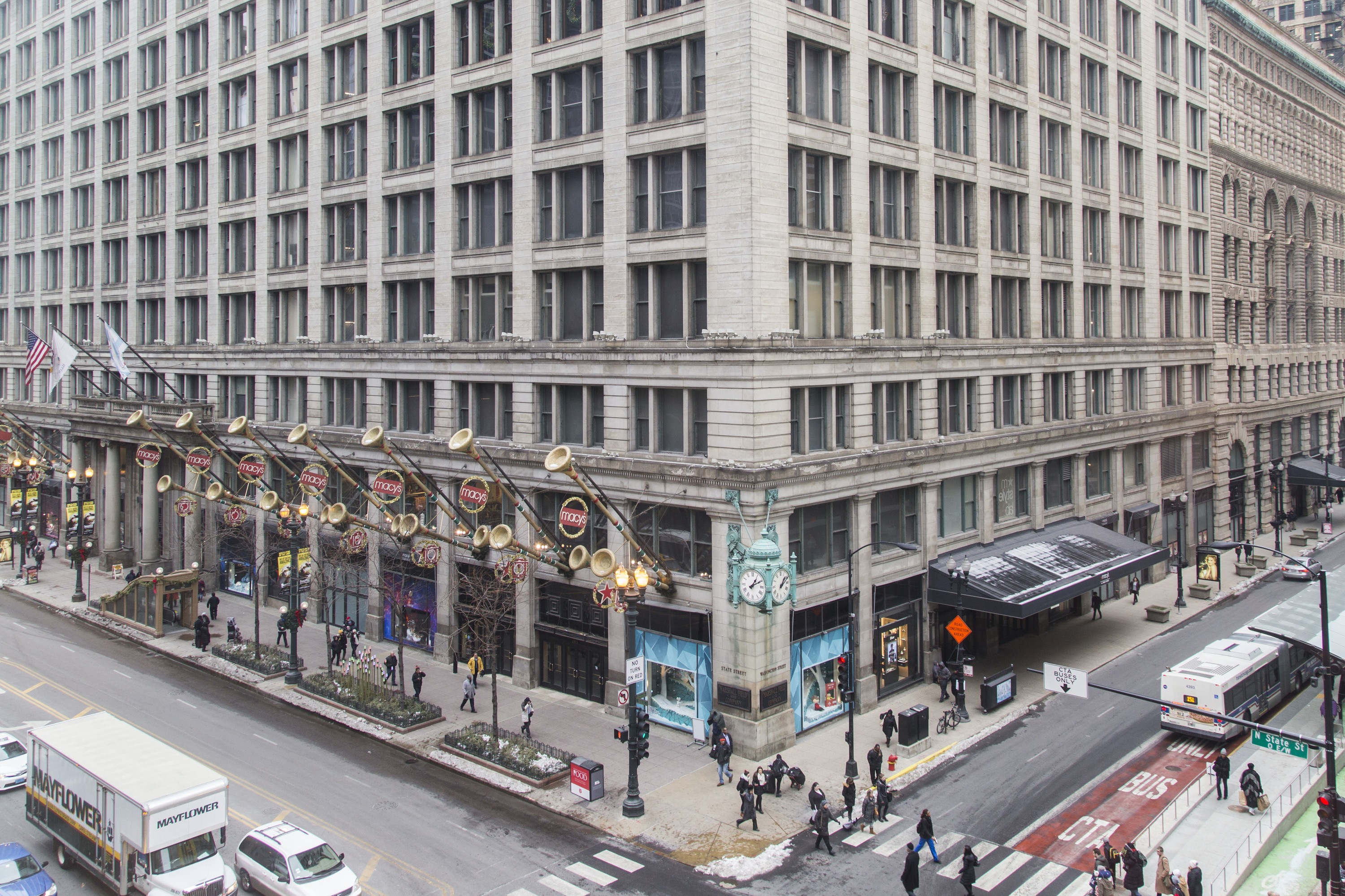 After merging with the parent company of Marshall Field's, the New York–based chain Macy's changed the name of the building on November 9, 2006, rechristening it "Macy's at State Street" (though outdoor plaques bearing the original name remain). The conversion was met by picketing and boycotts from Chicago residents, who were upset with the loss of an iconic local brand. To its credit, Macy's has kept much of the store's charm intact and continues annual holiday traditions like the Walnut Room's Great Tree and the creation of intricate window displays. Recently, Macy's announced its intention to redevelop its flagship stores, which could lead to major changes at its Loop location.
Want more? Sign up here to stay in the know.