Grant Park Music Festival: Frozen Planet in Concert
The Discovery documentary comes to Millennium Park with a live score. Don't forget to bring a fan.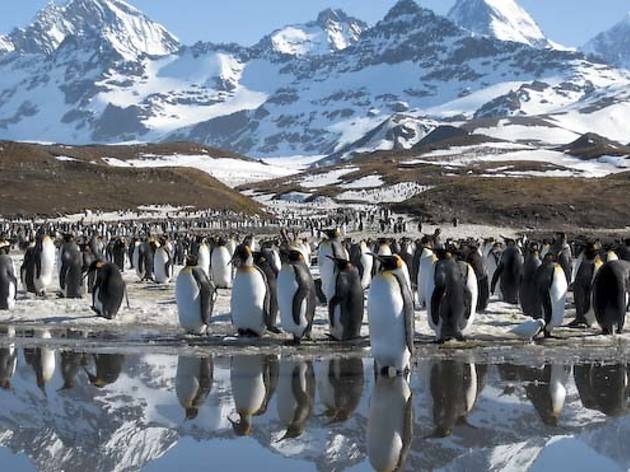 Two summers ago, British composer George Fenton visited Millennium Park to conduct a live score of the BBC's breathtaking documentary series Planet Earth. Viewers watched snow leopards scrambling down mountains and caribou carousing across the Arctic tundra on a giant HD screen behind the Grant Park Orchestra. Hearing the Londoner conduct his award-winning original score as dusk fell over the skyline was an unexpectedly beautiful highlight of the 2010 classical season.
Now four-time Oscar nominee Fenton brandishes his baton for the BBC and Discovery's similarly gorgeous Frozen Planet. An hour and a half of highlights captures imagery above and below the ice, tracing the intricate fluctuations and changing seasons at the ends of the earth.
The 61-year-old's long-standing partnership with the BBC has sealed his spot as one of the world's top soundtrack composers—and theme-song writers—with a reputation for creating fun, perceptive orchestrations that mimic the wildlife behavior onscreen, often with a Prokofievian dash of humor. The work is commercial, manipulative and foreshadowing, but that's the point, isn't it? From the inside of a frigid polar bear den to the exciting hunting tactics of a pod of killer whales, this ultimate portrait of the world's disappearing wilderness gets its sonic complement in Fenton's score. Don't forget to bring a fan.