April 2018 events calendar for Chicago
Plan your April in Chicago with our events calendar of the best things to do, including concerts, theater openings and art exhibits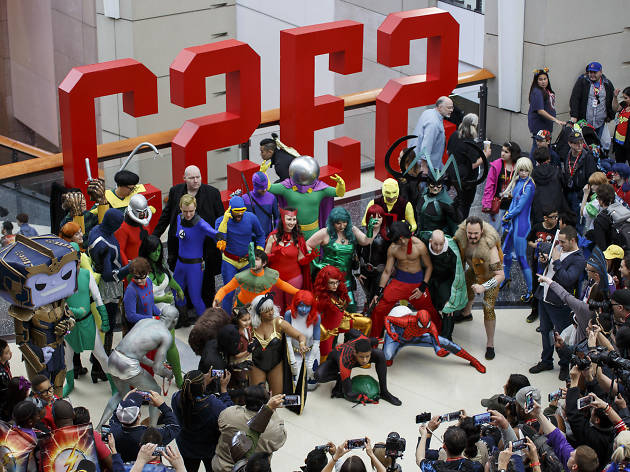 So long as it's not one of those Aprils cursed by snowstorms, it's finally safe to crawl out of hibernation and start scouring new Chicago shops for lighter clothes, and maybe even pay a visit to a few Chicago beaches on one of the nicer days. Celebrate the arrival of spring with a trip to the patio at your favorite cocktail bar, start hashing out your warm weather plans and figure out a few things to do on a rainy day—you know what they say about April showers, don't you?
RECOMMENDED: Events calendar for Chicago in 2018
Featured events in April 2018
Free events in April 2018
You don't have to spend a fortune in order to visit some of Chicago's best museums and cultural institutions. If you're willing to plan ahead, you can take in masterpieces at the Art Institute or gaze at tropical fish while strolling through Shedd Aquarium without spending a dime. You'll need to be an Illinois resident to take advantage of many of these offers, but that's just one of the perks of living in Chicago.
Comedy in April 2018
Comedy, Stand-up
Timothy O'Toole's, Streeterville
This weekly night of comedy, curated by a group of funny dudes, puts local stand-ups on your radar.