April 2020 events calendar for Chicago
Plan your April in Chicago with our calendar of the best things to do, including concerts, theater and art exhibits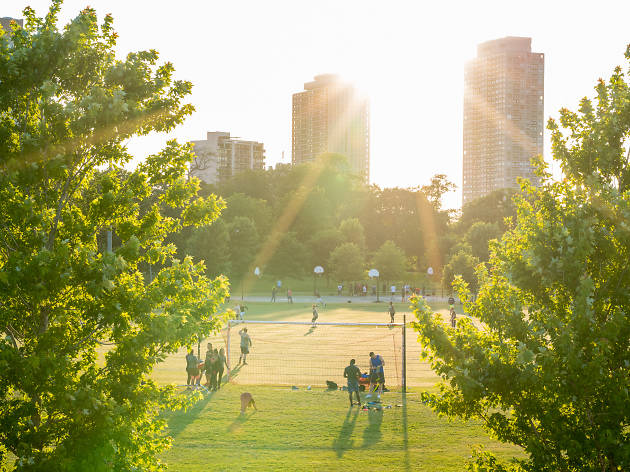 April can be a fickle month, when the weather could be so cold that you're forced to shovel snow or so warm that you finally get to return to one of your favorite Chicago beaches. No matter what climate the beginning of spring decides to bestow us with, there's no shortage of reasons to anticipate the arrival of April. Some of the best comic book conventions in Chicago occur this month, including the highly anticipated Star Wars Celebration and the annual Walker Stalker Con. Plus, Daily Show host Trevor Noah swings through the city, violinist Andrew Bird performs at one of the best jazz clubs in Chicago and gluttony reigns supreme at Chicago's Best Wingfest. Prepare for April showers and hours of springtime fun with the help of our April events calendar.
RECOMMENDED: Events calendar for Chicago in 2020
Featured events in April 2020
The Chicago History Museum's latest exhibition demonstrates the influence that Hollywood held over fashion during the Great Depression, displaying a collection of glitzy gowns made by designers and at-home dressmakers. You'll find garments on display from Paris, New York and Chicago, made by designers like Chanel, Vionnet, Valentina, Paul du Pont, Howard Greer and Adrian.