April 2017 events calendar for Chicago
Plan your April in Chicago with our events calendar of the best things to do, including concerts, theater openings and art exhibits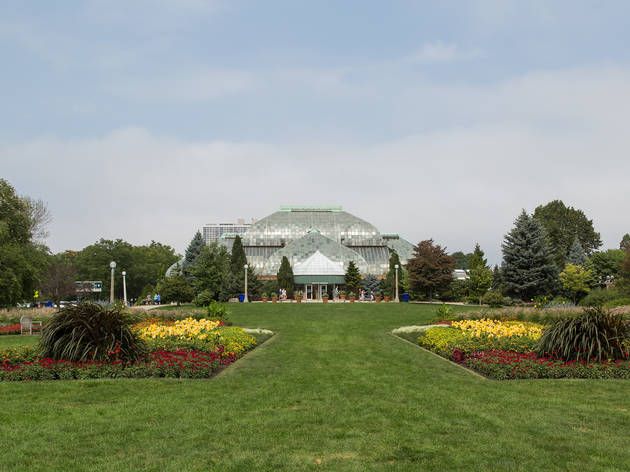 So long as it's not one of those Aprils cursed by snowstorms, it's finally safe to crawl out of hibernation and start scouring new Chicago shops for lighter clothes, and maybe even pay a visit to a few Chicago beaches on one of the nicer days. Celebrate the arrival of spring with a trip to the patio at your favorite cocktail bar, start hashing out your warm weather plans and figure out a few things to do on a rainy day—you know what they say about April showers, don't you?
RECOMMENDED: Events calendar for Chicago in 2017
Featured events in April 2017
Concerts in April 2017
After a brief stint as Miley Cyrus' backing band, the Flaming Lips return to their psychedelic (to a fault) roots with Oczy Mlody. Striking a balance between the ambient drone of The Terror and the effervescent pop of Yoshimi Battles the Pink Robots, the Oklahoma group's 15th album will fulfill your craving for synth-drenched arrangements and Wayne Coyne's falsetto philosophizing. Likewise, if your life is lacking spectacle, the Lips' gratuitous confetti, colorful costumes and hamster ball crowd surfing should fill the void.
Book now
Read more
It's Bach! The classical music festival enters another season with a series of concerts showcasing the compositions of the Baroque composer, as played by the Bach Week Festival Chamber Orchestra (a classical music supergroup comprised of players from the city's best orchestras) and the Bach Week Festival Chorus. A Friday night candlelight concert includes gourmet chocolates and a glass of champagne.
Book now
Read more
See more April 2015 concerts
Free events in April 2017
Theater in April 2017
The eighth-annual CIMMfest brings more than 100 screenings and concerts celebrating movies about music and music about movies to the city. Highlights include a screening of Smart Studios Story, a documentary about the Wisconsin recording facility where producer Butch Vig made albums by the likes of Nirvana, the Smashing Pumpkins and his own band, Garbage. Acts such as Local H, Deer Tick, Tim Hecker, the Taj Majal Trio and more artists will also perform. CIMMcon, an entertainment industry conference that runs in tandem with the festival, will take place April 16 and 17. The fest occurs in various theaters, concert clubs and venues in Logan Square and Wicker Park.
Book now
Read more
Art and dance in April 2017