The best places for hiking near Chicago
Get out and explore nature without even leaving city limits, or hop in the car and jaunt through nearby state parks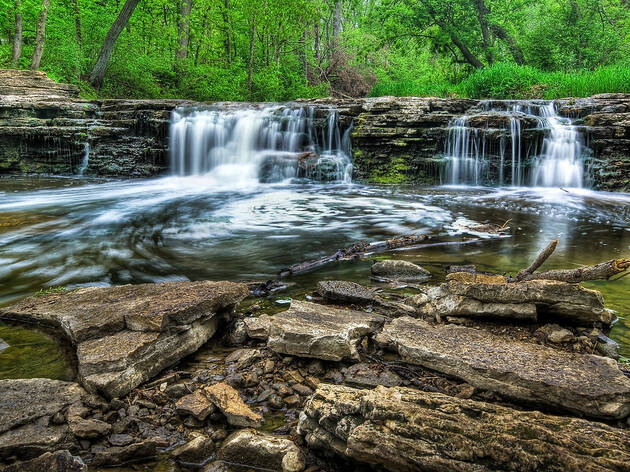 Whether you're the rugged, outdoorsy type or you can barely cross the street without tripping, there's a place where you can go hiking near Chicago. Our city doesn't boast nearby mountains like Seattle of San Francisco, but what the Midwest lacks in elevation it makes up for in natural beauty. Head to the city's Northwest Side to go for a walk on the North Branch Trail, take the Metra to Warrenville to hike atop an underground particle accelerator or cross state lines to visit the gorgeous Indiana Dunes along Lake Michigan. If you're tired of dodging strollers on the 606 and doing laps around Chicago parks, it's time to hit the trail at one of the best spots for hiking near Chicago.
RECOMMENDED: Hit the road on more day trips from Chicago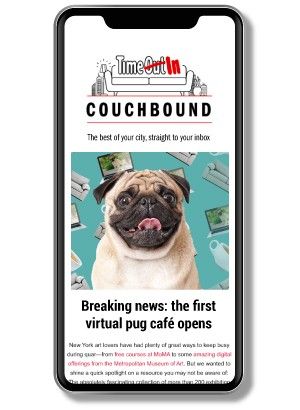 An email you'll actually love
Sign up to our Couchbound newsletter and bring the city to your sofa
Subscribe now
Hiking trails near Chicago
1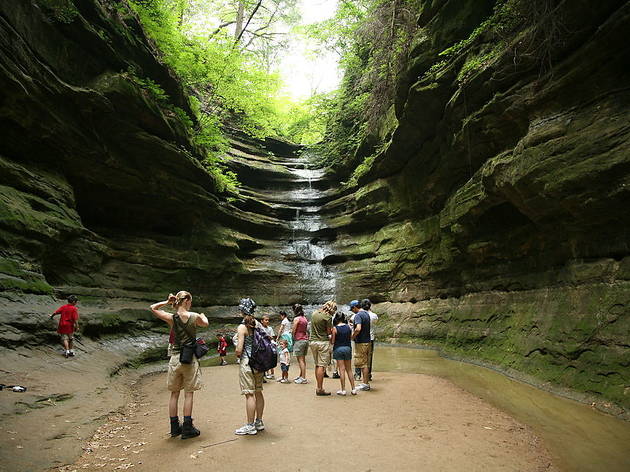 Photograph: Courtesy CC/Wikimedia Commons/Daniel Schwen
Located on the south bank of the Illinois River in LaSalle County, Starved Rock offers 13 miles of well established trails winding through 18 canyons, with views of gorgeous waterfalls and rock formations (including the 125-foot butte overlooking the river that gives the park its name). Guided hikes are available year-round, or you can set out exploring at your own pace.
Travel time: 90min drive
Hours: 6:30am–9pm
Entry fee: Free
2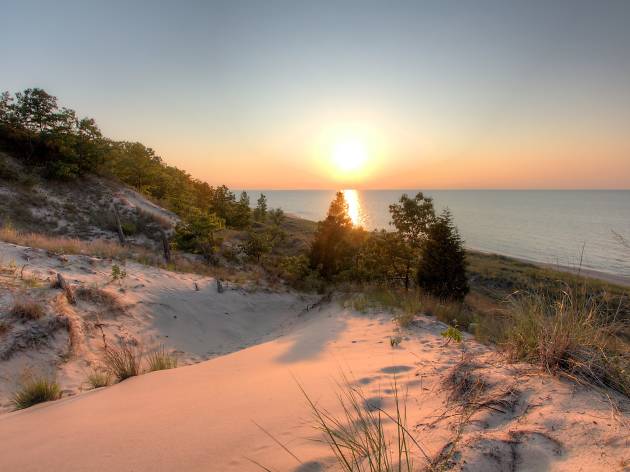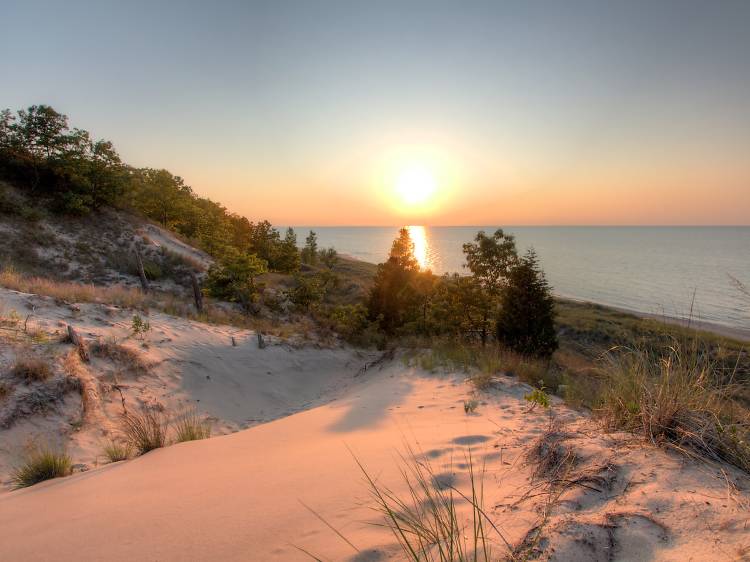 Photograph: Courtesy Indiana Dunes Tourism
Nestled on the northwest (and only) shore of Indiana, this National Natural Landmark offers spectacular views of Lake Michigan. The park encompasses over 2,000 acres of shoreline, comprised of hiking trails and, of course, sand dunes. Chicago native and poet Carl Sandburg called the Indiana Dunes "to the Midwest what the Grand Canyon is to Arizona and Yosemite is to California." Just a short drive or train ride from downtown Chicago, it's an easy day trip from the city.
Travel time: 1hr drive, 90min on South Shore Line
Hours: 7am–11pm
Entry fee: $7 in-state vehicles, $12 out-of-state vehicles
Waterfall Glen Forest Preserve
West of the city in southern DuPage County, this nearly 2,500-acre preserve surrounding Argonne National Labs has 11 miles of mapped trails shared by hikers, cyclists, horseback riders and, when weather permits, cross-country skiers. Hikers can also explore a handful of unmarked foot paths, and licensed fishers can try their luck in a number of old quarries scattered throughout the area.
Travel time: 30min drive
Hours: One hour after sunrise until one hour after sunset
Entry fee: Free
4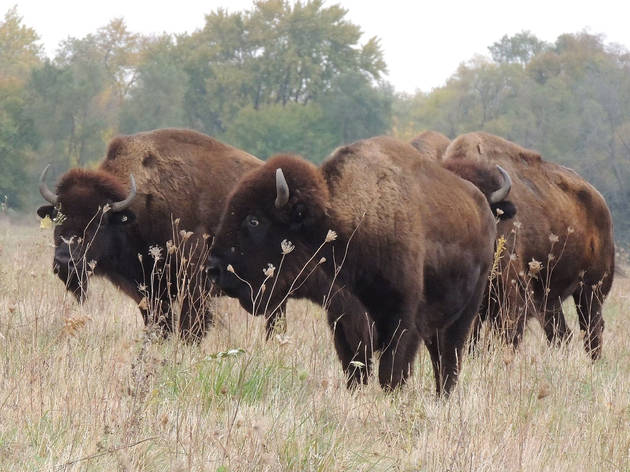 Photograph: Courtesy CC/Flickr/
Midewin National Tallgrass Prairie
This 19,000-acre National Forest Service prairie south of Joliet attracted new attention in 2015 with the reintroduction of bison to the land, with visitor numbers rising for the chance to see the herd in its natural habitat. Midewin has about 22 miles of mixed-use trails shared by hikers, cyclists and horseback riders, and another 12 for hikers only.
Travel time: 1hr drive
Hours: Trails open 4am–10pm year-round
Entry fee: Free
5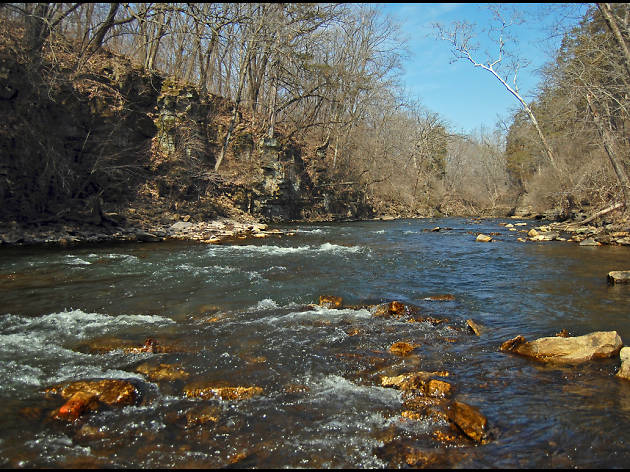 Photograph: Flickr/CC/lapstrake
Kankakee River State Park
The Kankakee River has been a treasured area for centuries, occupied by the Illini and Miami tribes in the 17th century. The park itself surrounds the river for about 11 miles, totaling to 4,000 acres of protected land. It's popular spot for fishing, canoeing, hiking and mushroom hunting (yep), and includes campgrounds with cabins, electricity and more amenities available.
Travel time: 1hr drive
Hours: 7am–6pm
Entry fee: Free
6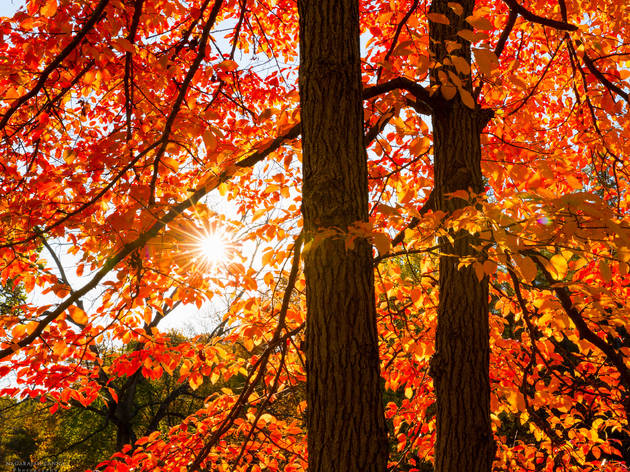 Photograph: Courtesy CC/Flickr/
This nature preserve in west suburban Lisle boasts an incredibly complex landscape, with more than 4,000 catalogued species of trees and plants. Explore them on 16 miles of paved and wood-chipped trails. In the summer and fall, Morton Arboretum is also a frequent venue for Theatre-Hikes, which offers ambulatory outdoor performances.
Travel time: 30min drive, 90min via Amtrak
Hours: 7am to sunset
Entry fee: $14 adults, $12 seniors, $9 ages 2–17
7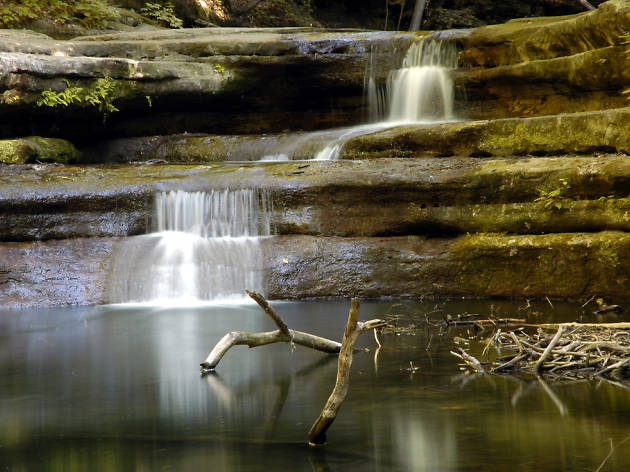 Photograph: Flickr/CC/trippchicago
Nestled just south of Starved Rock, this 1,700-acre tract boasts forest, prairie, canyons and other rock formations. It's centered on the Vermillion River and features five miles of hiking trails plus nine miles of biking and equestrian trails. Originally known as Deer Park, this reserve remains home to a large population of white-tailed deer thanks to its mineral springs that create salt licks for the fauna.
Travel time: 90min drive
Hours: 7am–8pm
Entry fee: Free
8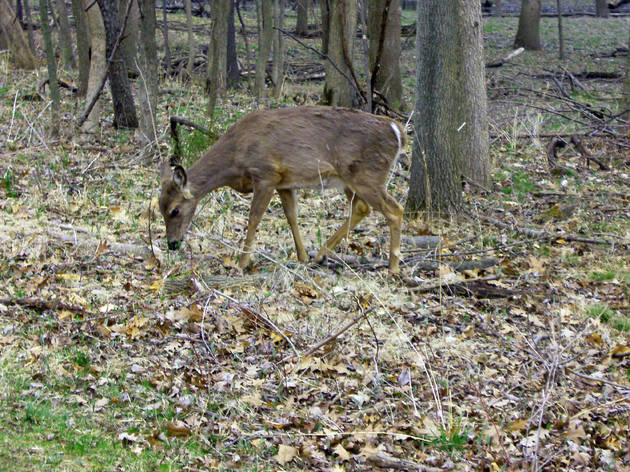 Photograph: Courtesy CC/Wikimedia Commons/Jasenlee
Beginning in Gompers Park at Foster and Kostner Avenues on the city's Northwest Side, this trail follows the north branch of the Chicago River 22 miles up through the LaBagh Woods and Skokie Lagoons to the Chicago Botanic Garden in Glencoe, where it connects to the Green Bay Trail to continue up the North Shore. The fully paved trail attracts many bicyclists in addition to hikers and runners, so be aware of your surroundings.
Travel time: 30min drive
Hours: Sunrise–Sunset
Entry fee: Free
9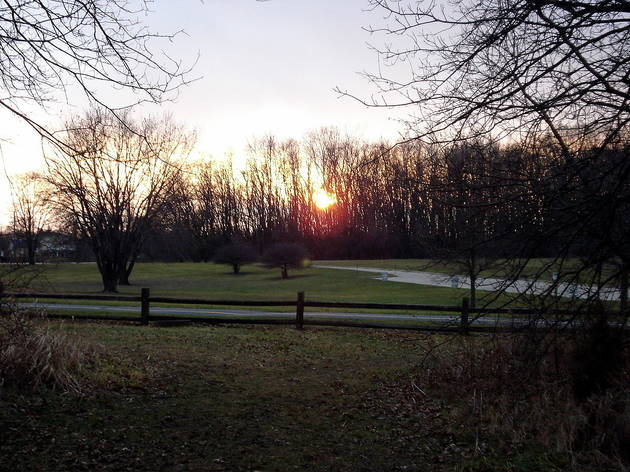 Photograph: Courtesy CC/Wikimedia Commons/Sebastian Sierotnik
Acquired in 1916, the Cook County Forest Preserve District's oldest property includes wetlands and prairies in the eastern half and denser woodlands in the west. The parcel in northwest suburban Palatine has four miles of paved trails and 10 more unpaved, the latter popular with both hikers and mountain bikers.
Travel time: 1hr drive
Hours: 6am–8pm
Entry fee: Free
10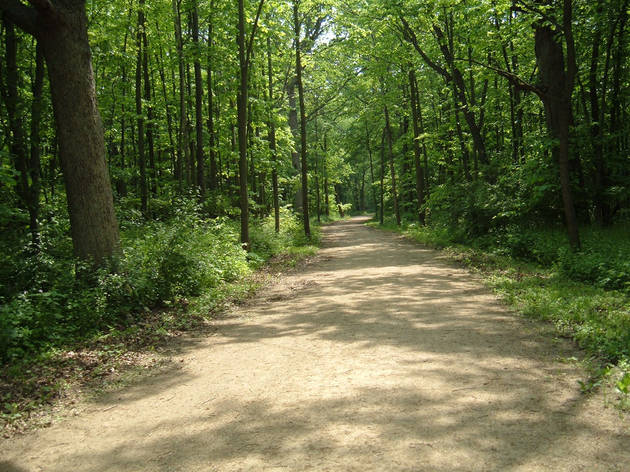 Photograph: Courtesy CC/Wikimedia Commons/Dave Piasecki
A plan that began in 1980 was finally completed in 2015, when the last leg of this trail was opened to make a continuous 31.5-mile dirt and gravel path, traversing Lake County from north to south along the namesake river. The northern half of the trail offers a little more visual interest, crossing through a series of forest preserves.
Travel time: 30min drive
Hours: 6:30am–sunset
Entry fee: Free
11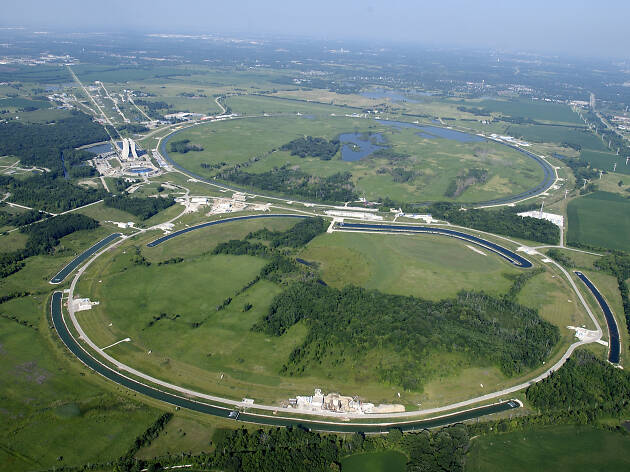 Photograph: CC/Wikimedia Commons/Reidar Hahn
Set atop some of the world's most advanced particle accelerators, Fermilab boasts more than 2,500 acres of prairies, woodlands and lakes connected by miles of trails that are open to the public. Enter at Pine Street and Kirk Road and make your way through the Margaret Pearson Interpretive Trail, or walk to Fermilab's bison 80-acre pasture and snap a photo of the wild herd.
Travel time: 1hr drive
Hours: 8am–8pm, November to March 8am–6pm
Entry fee: Free
12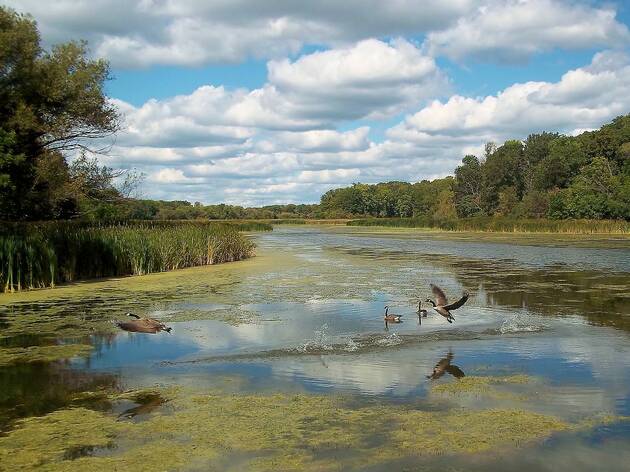 Photograph: CC/Wikimedia Commons/Alanscottwalker
Ned Brown Forest Preserve
Better known as Busse Woods to residents of Elk Grove Village and Schaumburg, the trails that wind through this forest preserve offer views of the gigantic Busse Lake (a popular spot for licensed fishing). An eight-mile paved trail loops around the park, taking visitors along the lakeshore and into the woods. Head to the east end of the preserve to see if you can spot a herd of elk, which inhabit an enclosed pasture.
Travel time: 1hr drive
Hours: 6am–9pm
Entry fee: Free