April 2018 events calendar for Chicago
Plan your April in Chicago with our events calendar of the best things to do, including concerts, theater openings and art exhibits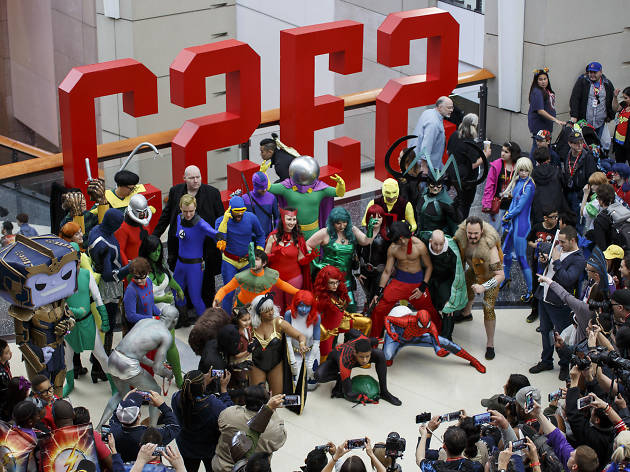 So long as it's not one of those Aprils cursed by snowstorms, it's finally safe to crawl out of hibernation and start scouring new Chicago shops for lighter clothes, and maybe even pay a visit to a few Chicago beaches on one of the nicer days. Celebrate the arrival of spring with a trip to the patio at your favorite cocktail bar, start hashing out your warm weather plans and figure out a few things to do on a rainy day—you know what they say about April showers, don't you?
RECOMMENDED: Events calendar for Chicago in 2018
Featured events in April 2018
Theater in April 2018
Theater, Circuses & magic
Magician Nick Roy started this monthly magic-show-as-cocktail-party in 2016. Enjoy live music, hors d'oeuvres, an open bar and penthouse views, and be entertained throughout the evening by four roaming illusionists.
Theater, Circuses & magic
Owner-illusionist Aaron Rabkin performs six hyperintimate shows each week at this BYOB Boystown storefront theater, where his tricks are visible by passersby on Halsted Street.
Art and dance in April 2018
Abstract artist Helen Frankenthaler is best known for her bold canvases, on which she employed her "soak stain" technique to create translucent splashes of color. However, "The Romance of a New Medium" focuses on her lesser-known work as a print artist, which shrinks her abstract process down in size through the use of lithography, wood cutting and etching. The Art Institute displays a nearly complete collection of more than 50 of her prints, which—true to its name—exhibits Frankenthaler's enthusiasm for a new set of artistic tools.
Free events in April 2018