December 2017 events calendar for Chicago
Find the best holiday activities in Chicago, including free things to do, and picks from theater, art and music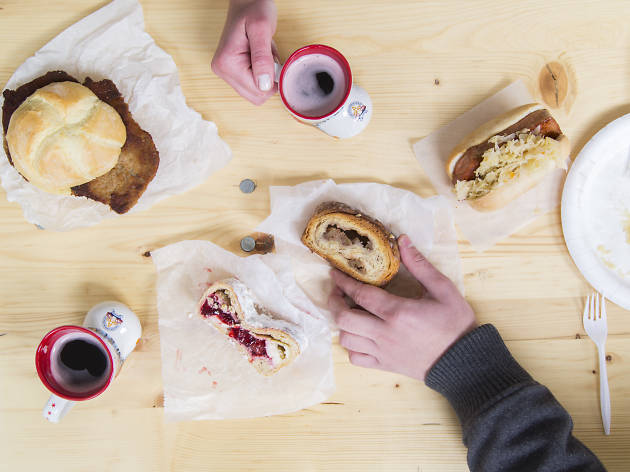 We know you're tempted to hide from the cold in your apartment, but there's just so many things to do in Chicago in December. The holiday season means Chicago is buzzing with winter events, great (though sometimes stressful) shopping as well as wonderful shows and concerts. Whether you're lacing up your skates at Millennium Park or hiding away with a hot cocktail at a cozy bar, there are tons of reasons to make the most of December in Chicago.
RECOMMENDED: Events calendar for Chicago in 2017
Featured events
More than 200 vendors hawk their antique housewares, furniture, ephemera, clothing and more at this indoor-outdoor festival. Stop in for vintage clothes and jewelry, a vinyl swap meet, a fancy food market and global goods bazaar or bring your own items for appraisal. This event typically occurs on the last weekend of each month. During the warm-weather months of May–September, the market adds an outdoor area, offering even more vintage shopping and a beer garden.
December comedy shows
Now in its 15th year, Whirled News Tonight has become an institution at the iO Theatre, hence its prime time slot. Improvised scenes are based on news articles from that week, which audience members post to the back wall of the stage. The show boasts alumni including Jordan Klepper (The Daily Show, The Opposition with Jordan Klepper), Sarah Haskins (Trophy Wife), Arnie Niekamp (Hello From the Magic Tavern) and more.
"Bye Bye Liver" combines two robust Chicago traditions: comedy and heavy drinking. The show opened ten years ago for a three-week run, then kept getting extended. It centers on common party situations most Chicagoans can relate to, and incoroprates interactive audience games like "Would You Rather." If you're looking to get drunk, quick, and have a great time doing so, "Bye Bye Liver" is always a solid bet.
December theater shows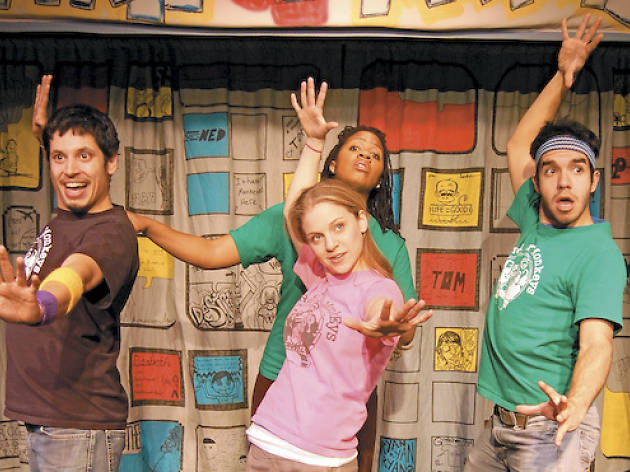 Want to look cool to your favorite pipsqueak (and adult friends, too)? Introduce them to Barrel of Monkeys' joyously long-running public show. The troupe conducts writing workshops with CPS grade school students by day, then transforms the kids' stories into hilarious or heartfelt skits and songs, performed with abandon by a spirited ensemble. The show goes holiday-themed for performances from December 4 through 23.