February 2018 events calendar for Chicago
Pack your February with the best things to do in Chicago for Valentine's Day, the Chinese New Year and more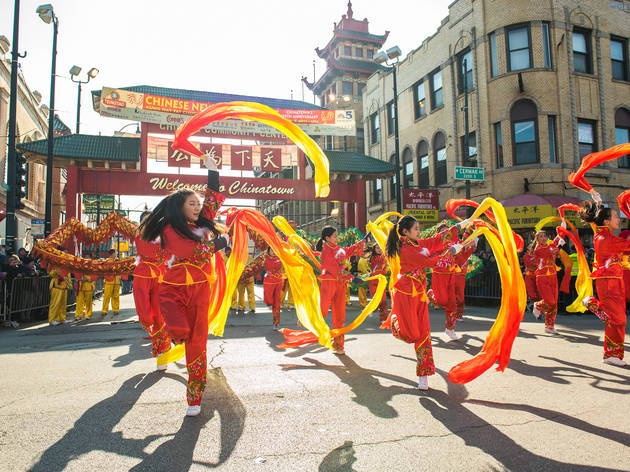 February can be a rough month in Chicago. The magic of the holidays is long worn off, you've been buried in your winter coat for months, and to top it all of, you've got to deal with Valentine's Day. Seems cruel, no? But as always, we're looking out for you, Chicago. Whether you're in the mood for ice skating under the skyline, or jonesing to cozy up with a hot cocktail at a bar with a fireplace, we've got dozens of ways make the shortest month of the year the sweetest. You've got no excuse to stay on the couch this month.
RECOMMENDED: Events calendar for Chicago in 2018


Featured February 2018 events
We're already a few weeks into 2018, but those of you looking for an excuse to get a fresh start on your resolutions are in luck. From Chinatown to Uptown, we've got a whole slate of fantastic ways to ring in the Year of the Dog.
Whether you're single or all bae'd up, making plans on Valentine's Day is a total pain. Well, we're here to help. We've assembled a list of great things to do on V-Day, from nights out at comedy clubs to cozying up at the most romantic restaurants in the city. As for what happens after the date? Well, that's on you.
More than 200 vendors hawk their antique housewares, furniture, ephemera, clothing and more at this indoor-outdoor festival. Stop in for vintage clothes and jewelry, a vinyl swap meet, a fancy food market and global goods bazaar or bring your own items for appraisal.
Theater in February 2018
Theater, Circuses & magic
Owner-illusionist Aaron Rabkin performs six hyperintimate shows each week at this BYOB Boystown storefront theater, where his tricks are visible by passersby on Halsted Street.
Theater, Circuses & magic
Magician Nick Roy started this monthly magic-show-as-cocktail-party in 2016. Enjoy live music, hors d'oeuvres, an open bar and penthouse views, and be entertained throughout the evening by four roaming illusionists.