June 2017 events calendar for Chicago
Jump into summer in Chicago with our picks for the best art, music, beaches, events and festivals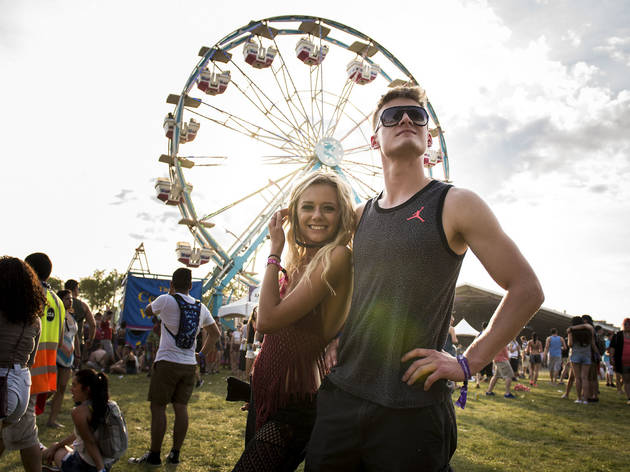 What in the entire world is lovelier than June in Chicago? After months of bundling up, dreaming of beach weather, the time is here. Chicago's infamous (and endless) street festivals are already in full swing, the patios are open and summer music festivals are already eating up our weekends. Plus, June is Pride Month—as if you needed an excuse to celebrate—so we've got the incredible Pride Parade to cap off a gorgeous month. Kick off your summer with a bang and the help of our June events calendar.
RECOMMENDED: Events calendar for Chicago in 2017
Featured events in June 2017
Theater and dance in June 2017
Free events in June 2017
In its 32st year, the Grant Park tradition brings in living legends and local 12-bar regulars. The theme this year is a tribute to Muddy Waters and Willie Dixon, with Billy Branch, Mud Morgenfield and more leading the charge. That all goes down on Sunday. If you're looking for just one day to attend: Buddy Guy headlines on Saturday at 8pm at the Petrillo Music Shell, after Taj Mahal warms up the stage. South Side soul underdog Syl Johnson headlines at the same place and time on Friday, which should be hot. Those with an even looser definition of the blues might want take note of hunky, bruised crooner Hozier, who hits Pritzker Pavilion on June 10.
Read more
From June through September, more than 240 movies will screen in parks all over Chicago as part of the city's annual Movies in the Parks program. From recent blockbusters like Maleficent and Gravity to classics like E.T. The Extra-Terrestrial and Space Jam, you're sure to find good something to watch (for free!) beneath the stars this summer. Screenings typically begin at 8:30pm each evening. Take a look at the full list of movies and participating parks.
Read more
The annual clothing-optional bike ride takes over the streets of Chicago, attracting hundreds of scantily clad riders who help raise awareness about cyclists and positive body image. The route and start time won't be revealed until the day of the event, so make sure to check ChicagoNakedRide.org if you're interested in participating in or observing the ride. Remember to wipe down your Divvy seat the day after.
Read more
Chicago's LGBT community comes out to celebrate with a parade that attracts over one million attendees. You'll want to head to the parade route early to grab a spot before the procession starts rolling down Halsted and Broadway between Montrose and Diversey.
Read more