June 2018 events calendar for Chicago
Jump into summer in Chicago with our picks for the best art, music, beaches, events and festivals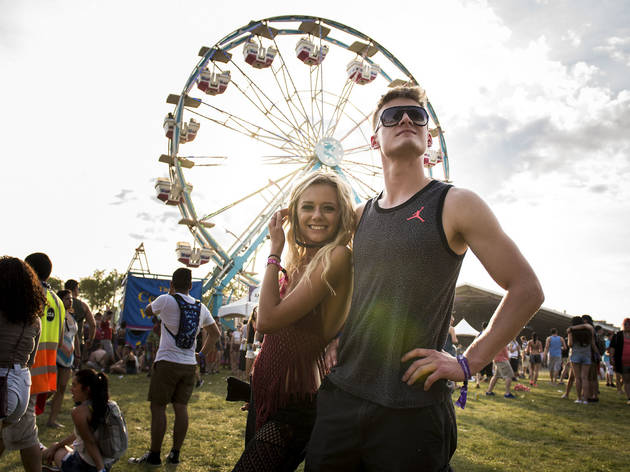 What in the entire world is lovelier than June in Chicago? After months of bundling up, dreaming of beach weather, the time is here. Chicago's infamous (and endless) street festivals are already in full swing, the patios are open and summer music festivals are already eating up our weekends. Plus, June is Pride Month—as if you needed an excuse to celebrate—so we've got the incredible Pride Parade to cap off a gorgeous month. Kick off your summer with a bang and the help of our June events calendar.
RECOMMENDED: Events calendar for Chicago in 2018
Featured events in June 2018
Free events in June 2018
Summertime in Chicago means one thing: Spending as much time as humanly possible out in the sun. While hanging on patios and hitting up summer music festivals are excellent choices, don't forget about Chicago's glorious beaches. With sandy lakefront hangouts dotting our city's eastern border, you have no excuse not to throw on a suit and soak up the sun.
Read more
At this polysexual Logan Square dance-off, party purveyor Kristen Kaza and DJ Audio Jack drop the needle on love-drenched classics by Al Green, Marvin Gaye, Prince and the queen of lovers' rock, Sade. Admission is always free and the Whistler's capacity is limited, so there's usually a line out the door. Arrive early if you want to start grooving on the crammed dance floor ASAP.
Read more