March 2018 events calendar for Chicago
Plan out your March in Chicago with our calendar of the best things to do, including picks from theater, art and music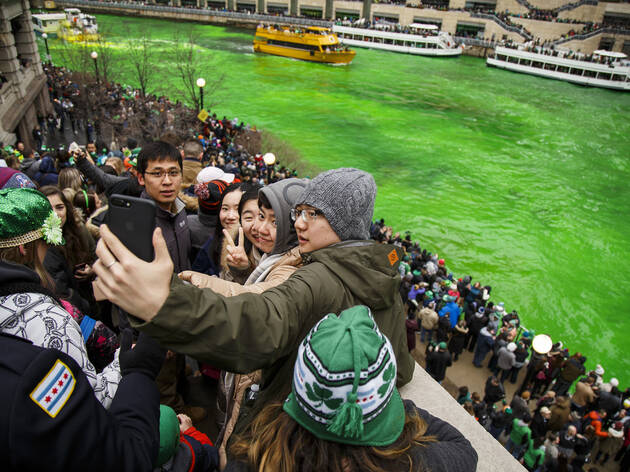 March in Chicago conjures one color: green. From the river to the drunk people to the junk at drug stores, Chicago does not skimp on the St. Patrick's Day celebrations. But March also marks the creaky beginnings of spring—little blades of grass peeking out here and there, light(er) jackets, melting snow. But don't get your hopes up; you probably won't experience outdoor bar weather quite yet. Because as they say, Chicago comes in like a lion, and goes out like… well, like a drunk lion. Start planning your month with our March 2018 events calendar for Chicago.
RECOMMENDED: Events calendar for Chicago in 2018
Featured events in March 2018
Comedy in March 2018
Comedy, Stand-up
Timothy O'Toole's, Streeterville
This weekly night of comedy, curated by a group of funny folks, puts local stand-ups on your radar. Producers include stand-ups Danny Kallas, Joe Kilgallon, Ricky Gonzalez, Allison Dunne, Jonah Jurkens and Blake Burkhart, but the lineup changes each week.
More to explore