March 2017 events calendar for Chicago
Plan out your March in Chicago with our calendar of the best things to do, including picks from theater, art and music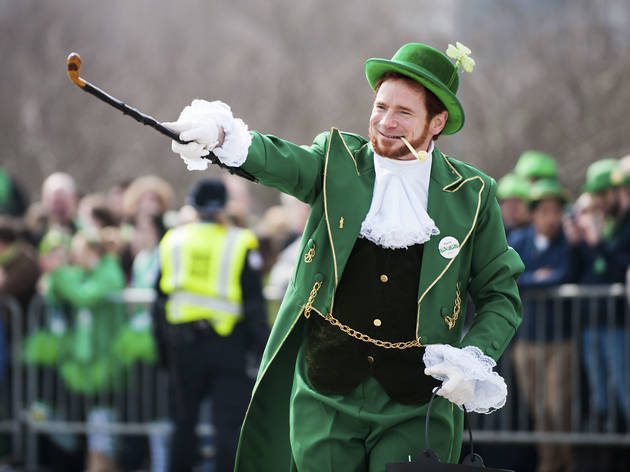 March in Chicago conjures one color: green. From the river to the drunk people to the junk at drug stores, Chicago does not skimp on the St. Patrick's Day celebrations. But March also marks the creaky beginnings of spring—little blades of grass peeking out here and there. But don't get your hopes up; it's not quite outdoor bar weather yet. Because as they say, Chicago comes in like a lion, and goes out like…well, like a drunk lion. Start planning your month with our March 2017 events calendar for Chicago.

RECOMMENDED: Events calendar for Chicago in 2017
Featured events in March 2017
St. Patrick's Day: When all of Chicago is Irish. Of course, we have a huge Irish-American population in Chicago, but you don't need to be from the isles to have a good time on St. Paddy's. From seeing bagpipers and Irish dancers at the parades, to seeing the river turn green, to throwing back a Guinness (or twelve) at your local Irish pub, there's no wrong way to celebrate. Take advantage of all our city of immigrants has to offer around St. Patrick's Day in Chicago—just don't forget to wear green!
Read more
More than 200 vendors hawk their antique housewares, furniture, ephemera, clothing and more at this indoor-outdoor festival. Stop in for vintage clothes and jewelry, a vinyl swap meet, a fancy food market and global goods bazaar or bring your own items for appraisal. This event typically occurs on the last weekend of each month. During the warm-weather months of May–September, the market adds an outdoor area, offering even more vintage shopping and a beer garden.
Book now
Read more