29 movies to see this fall
From prestigious biopics and Oscar bait to a new film from the Jackass crew, we've got the scoop on the movies you need to see this fall.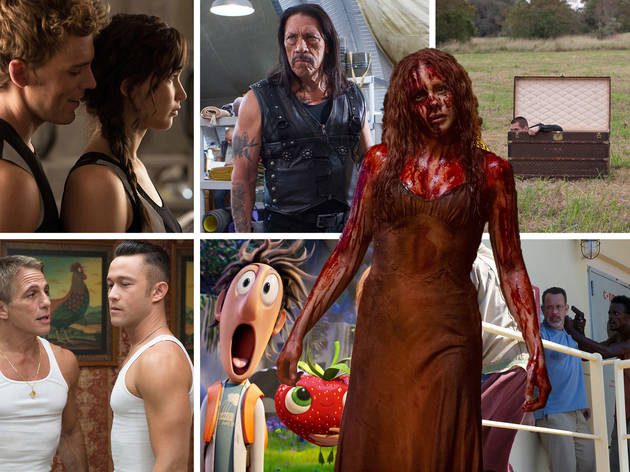 1/30
The chill in the air can't come soon enough, because it means the fall movies are here: the ones that win awards, the films that stimulate brain cells long dormant from a season of popcorn-fed explosions. We expect wrenching performances bound to jostle for space at the Oscar podium-turns from Robert Redford (All Is Lost), Chiwetel Ejiofor (12 Years a Slave), Nicole Kidman (Grace of Monaco) and Bruce Dern (Nebraska). And what if you crave more summer-style silliness? No shame in that. There's Jackass Presents: Bad Grandpa, too.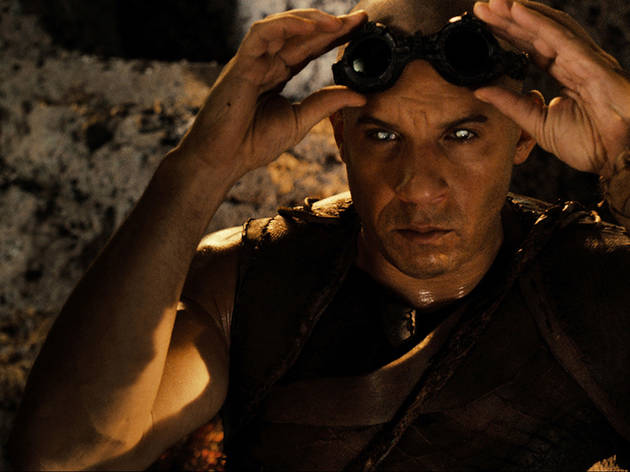 2/30
Fall movies: RiddickVin Diesel returns as the take-no-prisoners space warrior from Pitch Black (2000) and The Chronicles of Riddick (2004); this time he�s marooned on an alien planet, where he must deal with bounty hunters and, soon enough, a much more terrifying threat. (September 6)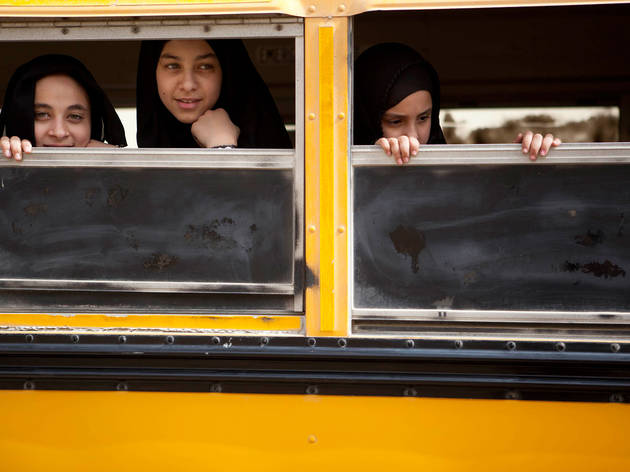 3/30
Fall movies: WadjdaA festival favorite and the first feature film directed by a female Saudi director, Haifaa Al-Mansour�s narrative debut follows a young Muslim girl who�ll do anything-selling bootleg music tapes, winning her school�s Koran-reading competition-to procure a prized bike. Paging Vittorio De Sica! (September 6)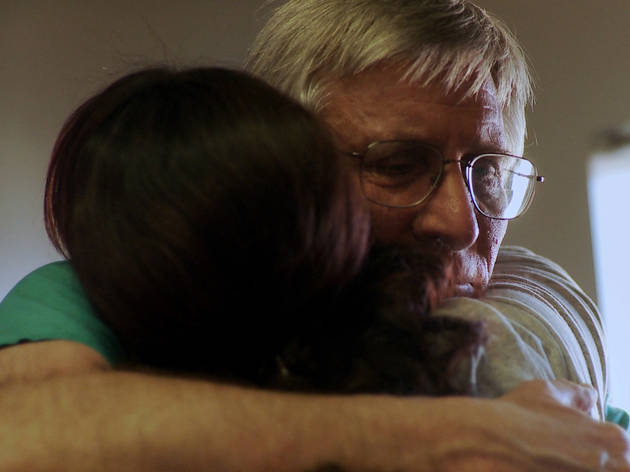 4/30
Fall movies: After TillerA wrenching documentary on the subject of third-trimester abortions, this tough-minded profile follows the last four doctors in America who continue to provide the service, at great risk to their safety. The religious right stands firm, unconvinced as scientific reasons for the procedure are offered. (September 20)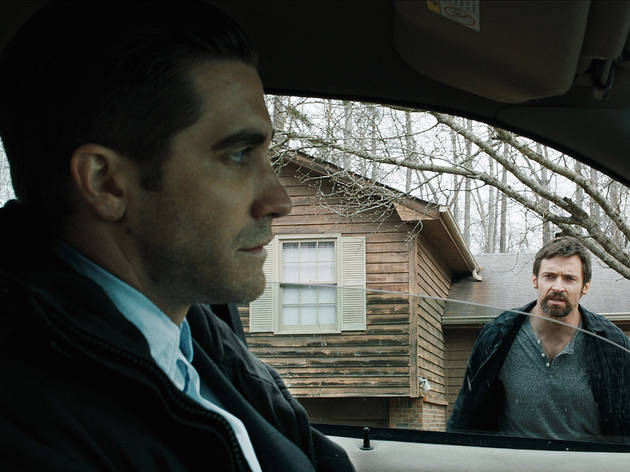 5/30
Fall movies: PrisonersCanadian filmmaker Denis Villeneuve�s follow-up to the Oscar-nominated Incendies (2010) pairs Hugh Jackman as a father searching for his missing daughter with Jake Gyllenhaal as the cop looking for whoever took her. When a suspect emerges, well�let�s just say its called Prisoners for a reason. (September 20)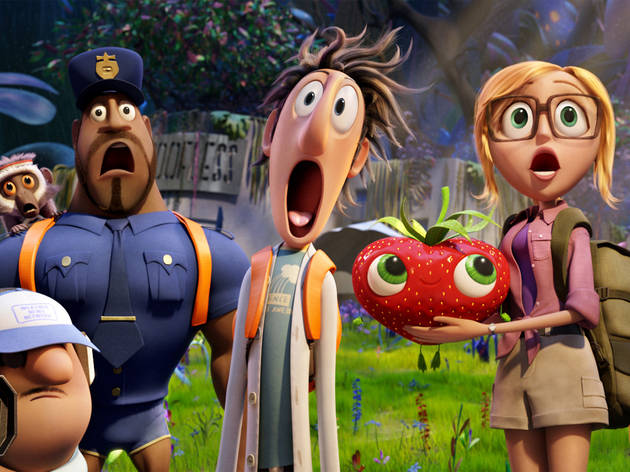 6/30
Fall movies:Cloudy with a Chance of Meatballs 2Flint and the rest of the crew from the surprisingly savvy 2009 adaptation of Judi and Ron Barrett�s kids� book return to their giant-snack-covered town to find that a whole new ecosphere (imagine a foodie version ofJurassic Park) has developed in their absence. One word:tacodile. (September 27)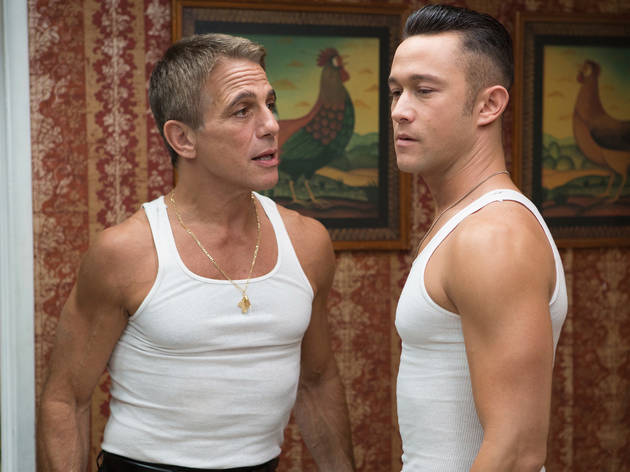 7/30
Fall movies:Don JonWe like the idea of sharp-witted Joseph Gordon-Levitt stepping behind the camera to write and direct, especially when the results sound soMoonstruck-earthy: He plays a prowling New Jersey bachelor with a hefty porn addiction who finally falls for the right girl (Scarlett Johansson), even though he might not be ready for reality. (September 27)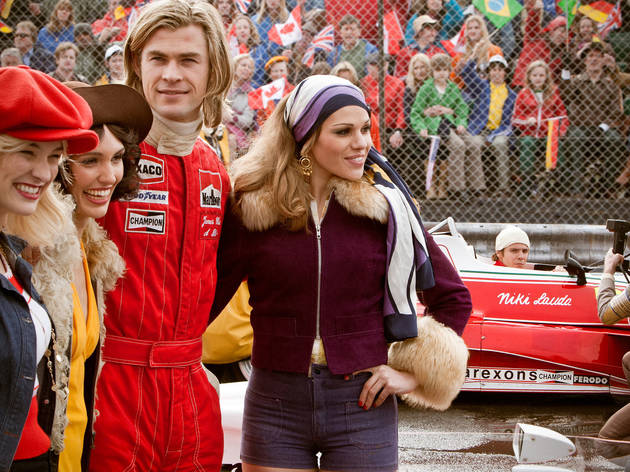 8/30
Fall movies:RushAmong Formula One fans, their rivalry was legendary: Britain�s James Hunt (Chris Hemsworth) faced off against Austrian daredevil Niki Lauda (Daniel Br�hl). Ominously, a crash is on the horizon, but will it stop them? Director Ron Howard returns to the claustrophobic action ofApollo 13. (September 20)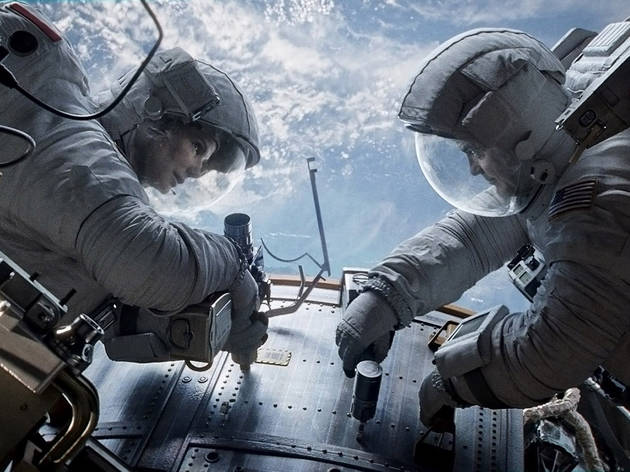 9/30
Fall movies: GravityWe�ll see anything by the highly talented Alfonso Cuar�n, who directed the best Harry Potter installment (2004�s Prisoner of Azkaban) and the memorably dystopic Children of Men (2006). If the awe-inspiring trailers for his sci-fi thriller about two astronauts (Sandra Bullock and George Clooney) stranded in space are any indication, we�re in for an even wilder ride than usual. (October 4)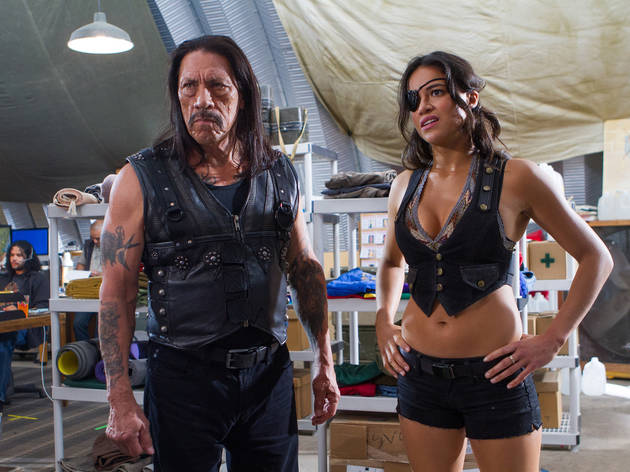 10/30
Fall movies: Machete KillsDanny Trejo�s unstoppable ex-Federale is back for more copious bloodletting! Robert Rodriguez�s sequel follows our imposing, texting-opposed hero as he takes on an arms dealer (Mel Gibson) with plans for global domination. (October 11)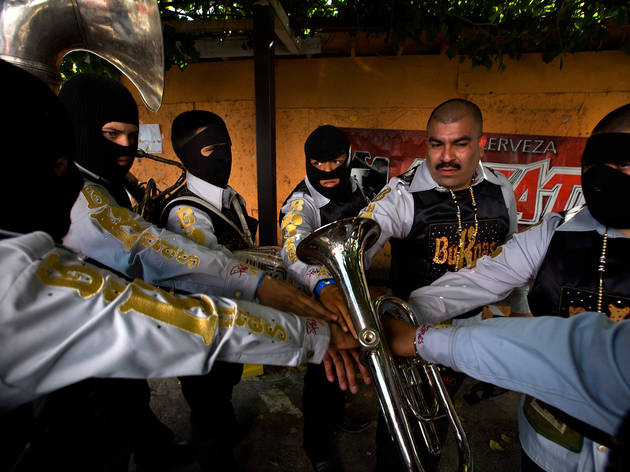 11/30
Fall movies: Narco CulturaWe�ve all heard about how Mexico�s drug-cartel violence have turned places like Ciudad Ju�rez into war zones; this compelling documentary looks at the problem from a different angle, via the narcocorrido singers, filmmakers, etc., who gain fame and fortune by telling these murderous kingpins� stories. (October 4)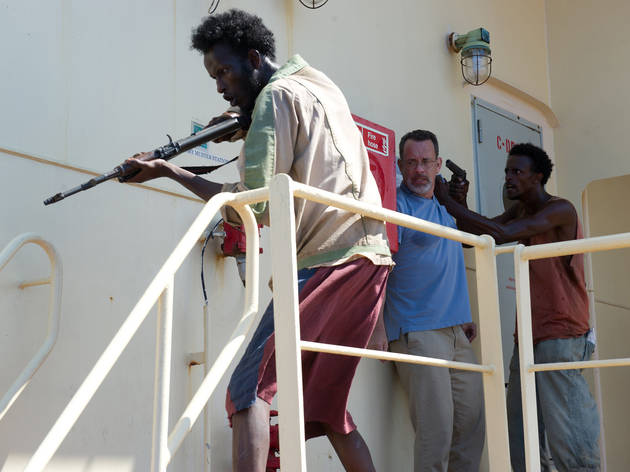 12/30
Fall movies: Captain PhillipsThis year�s Danish import A Hijacking has already set the bar ridiculously high for Somali-pirate thrillers, yet if anyone can pull off the bona fide heroic tale of the 2009 Maersk Alabama hijacking, it�s action genius Paul Greengrass (United 93), working with star Tom Hanks. (October 11)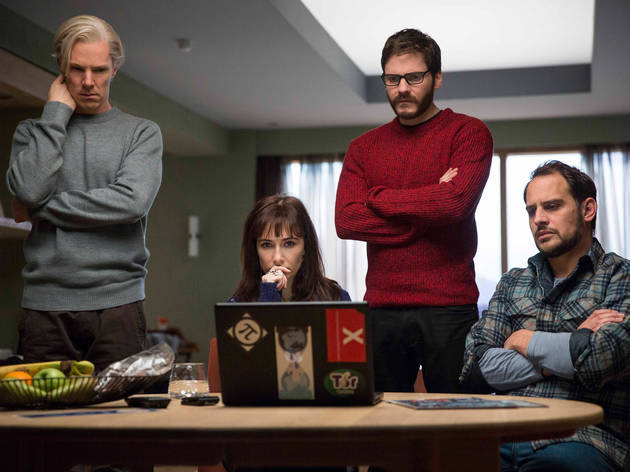 13/30
Fall movies: The Fifth EstateHe killed it as Khan in the most recent Star Trek film, and for this fact-based thriller, British actor Benedict Cumberbatch assays a different kind of dissident: WikiLeaks founder Julian Assange, as he rises from hacktivist subversion to government-discrediting prominence. (October 18)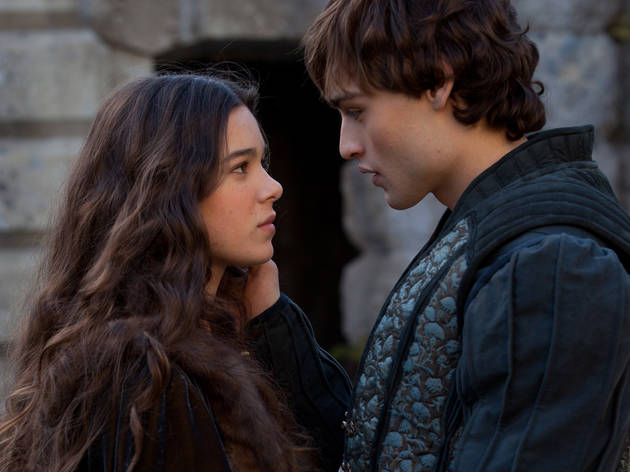 14/30
Fall movies: Romeo and JulietEvery generation gets its own movie version of the Bard�s immortal tragedy-and even if Leo DiCaprio�s Romeo is probably safe this time (Douglas Booth?), we were way impressed with Hailee Steinfeld�s turn in True Grit and look forward to her pugnacious Juliet. Adding to our excitement: The script is by Downton Abbey�s Julian Fellowes. (October 11)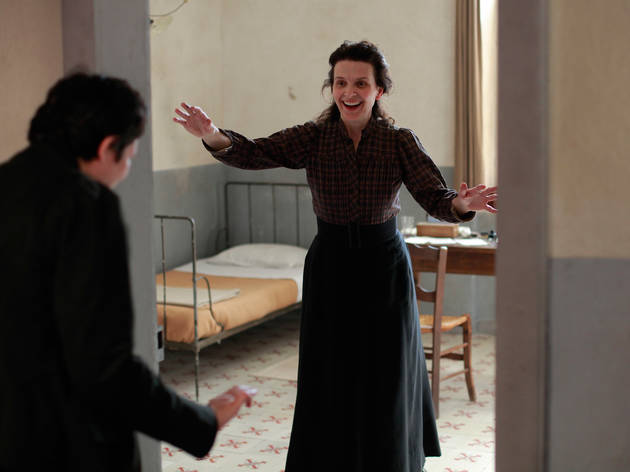 15/30
Fall movies: Camille Claudel, 1915Graphic sexuality, rigorous art-house formality and Old Testament overtones: Bruno Dumont�s confrontational brand of cinema is certainly an acquired taste. But we�re very much looking forward to his biopic about the unstable French sculptor Camille Claudel, if for no other reason than she�s played by the exquisite Juliette Binoche. (October 16)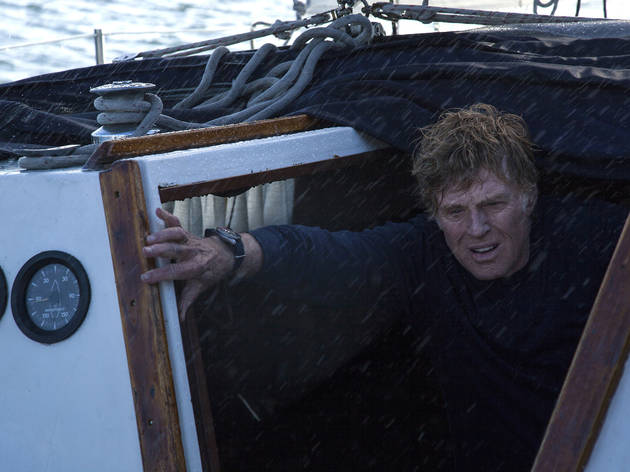 16/30
Fall movies: All Is LostRobert Redford has launched a film festival and seduced millions of fans over decades, but can he carry a film without the benefit of a single costar? That will be the test with this cool-sounding survival film, about a boater stranded on choppy waters with only his wits to save him. (October 18)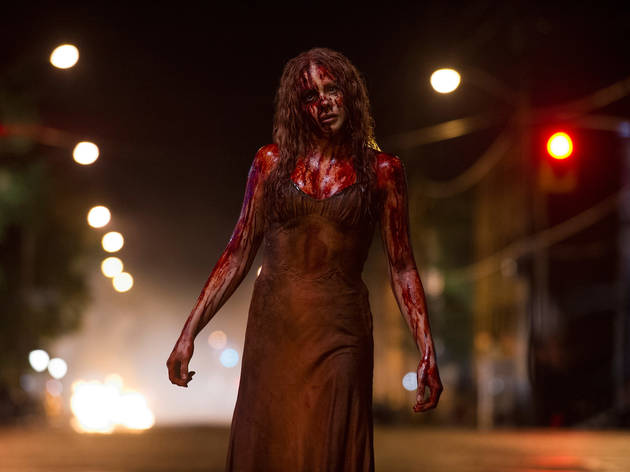 17/30
Fall movies: CarrieBrian De Palma�s 1976 classic didn�t scream out for a remake, but if Hollywood needed to go there (it did, evidently), some smart choices were made: Kick-Ass�s Chlo� Grace Moretz plays the telekinetic loner, Julianne Moore is the crazy mom, and director Kimberly Peirce (Boys Don�t Cry) brings the pig blood. (October 18)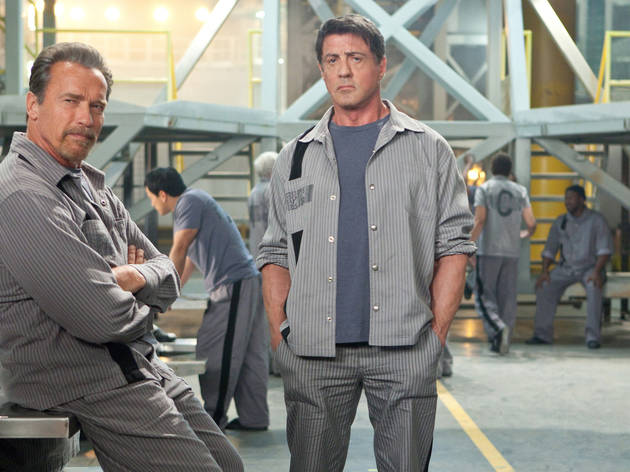 18/30
Fall movies: Escape PlanThe titans of �80s muscle cinema-Sylvester Stallone and Arnold Schwarzenegger-team up for this prison drama, in which two inmates must hatch a scheme (see title) to break out of the world�s most heavily fortified jailhouse. Did we mention that Stallone�s character also designed the impenetrable facility? (October 18)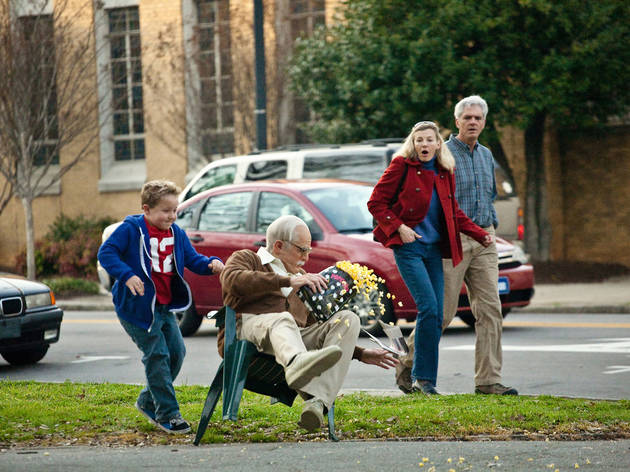 19/30
Fall movies: Jackass Presents: Bad GrandpaLife-threatening stunts are apparently not enough for Johnny Knoxville. Now he wants to play an actual character (offensive old man Irving Zisman), interact with a grandson and invade Sacha Baron Cohen�s territory of semiscripted provocation. We applaud the ambition-and hope for plenty of spills. (October 25)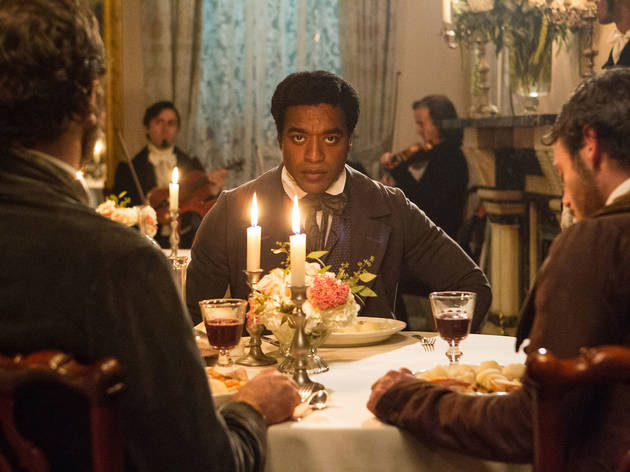 20/30
Fall movies: 12 Years a SlaveHaving taken on suicide by starvation (Hunger) and sex addiction (Shame), British visual-artist-turned-filmmaker Steve McQueen turns to another s-word: slavery. This adaptation of Solomon Northup�s memoirs about being sold to a Southern plantation has an impressive cast-Brad Pitt, Michael Fassbender, Benedict Cumberbatch, Paul Giamatti-but we�re betting that it�s Chiwetel Ejiofor�s name that will be on everybody�s list come Oscar time. (October 18)
21/30
Fall movies: Blues Is the Warmest ColorThe latest feature from Tunisian-French director Abdellatif Kechiche (The Secret of the Grain) won top prize at Cannes this year; it�s an enthralling three-hour character study of a young woman (the terrific Ad�le Exarchopoulos) whose sexual and social identity is shaped, for better and for worse, by a slightly older art student (L�a Seydoux). (October 25)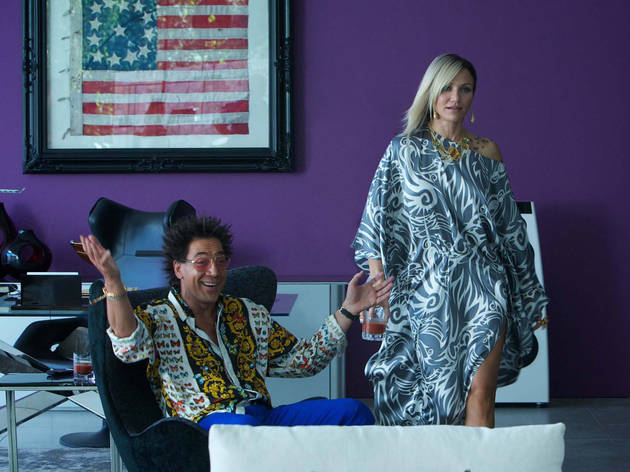 22/30
Fall movies: The CounselorRidley Scott�s star-studded thriller can be summed up as succinctly as novelist-turned-screenwriter Cormac McCarthy�s cut-to-the-quick prose: A lawyer (Michael Fassbender) gets involved in drug trafficking. Trouble ensues. It�s gotta be better than Prometheus, right? (October 25)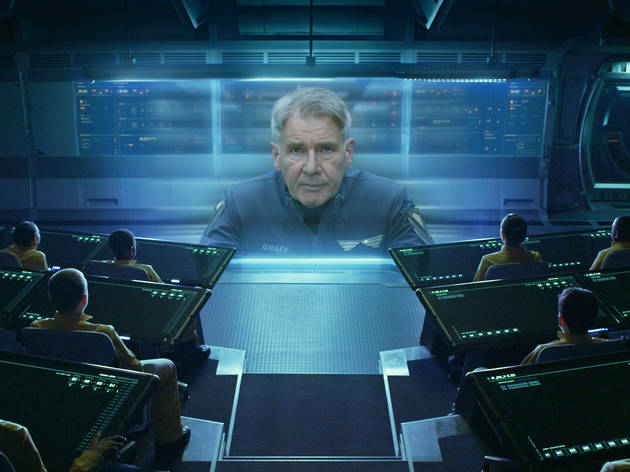 23/30
Fall movies: Ender's GameHis regrettable views on gay marriage notwithstanding, novelist Orson Scott Card can claim to have written one of the most provocative sci-fi stories of the past 30 years: a tale of future children trained to become military geniuses long before their ethics catch up. Here�s hoping the script isn�t dumbed down. (November 1)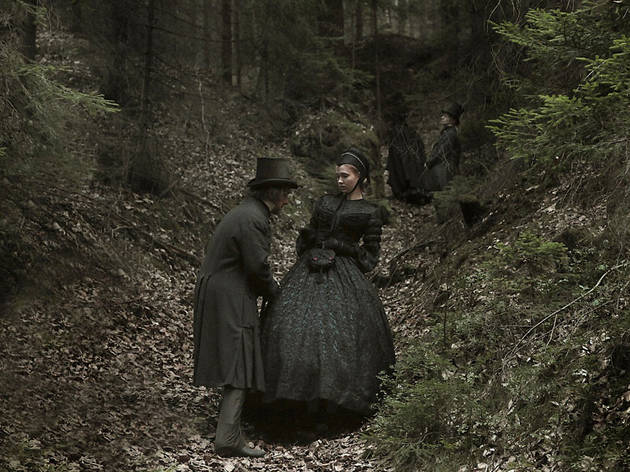 24/30
Fall movies: FaustPlenty of filmmakers have tried their hand at the story of the man who makes a binding deal with the devil, but Russian director Aleksandr Sokurov (The Sun) is sure to put his defiantly personal stamp on the material; it certainly impressed the jury at the 2011 Venice Film Festival, where it took home the coveted Golden Lion. (November 15)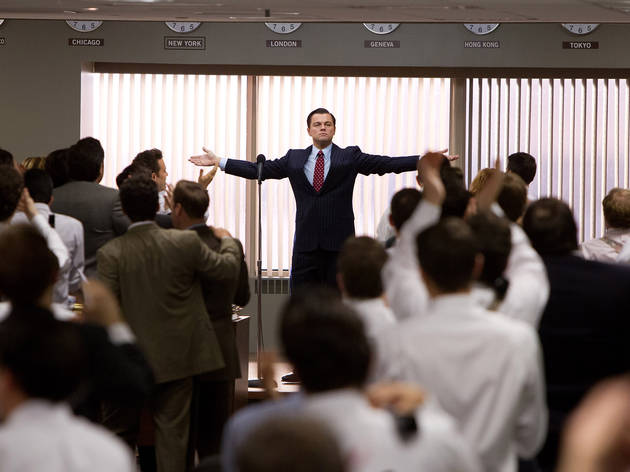 25/30
Fall movies: The Wolf of Wall StreetWho wants a Goodfellas set in world of finance? Judging from its amazing, amped-up trailer, that�s exactly what we�ll get with Martin Scorsese�s blistering take on Jordan Belfort�s book about the rise and fall of a shady stock-market hotshot (Leonardo DiCaprio, of course)-and we could not be more psyched. Bring it, Marty! (November 15)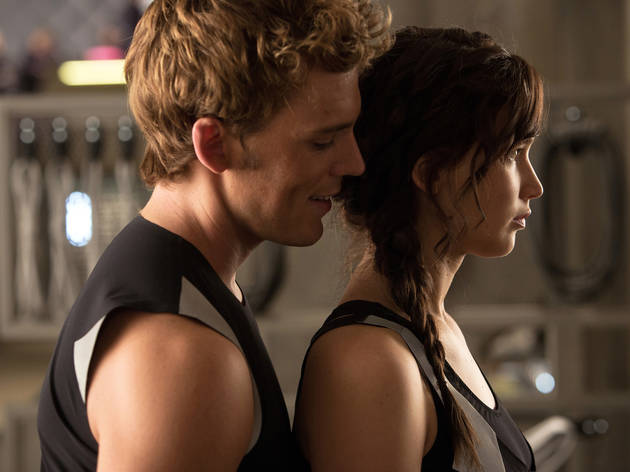 26/30
Fall movies: The Hunger Games: Catching FireWe missed you, Katniss: Jennifer Lawrence has, since the first installment, won an Oscar and cornered the talk-show market on lovable rawness. Now she returns to her already-iconic role, and, fortunately for the actor, Suzanne Collins�s second book gets a whole lot more serious. (November 22)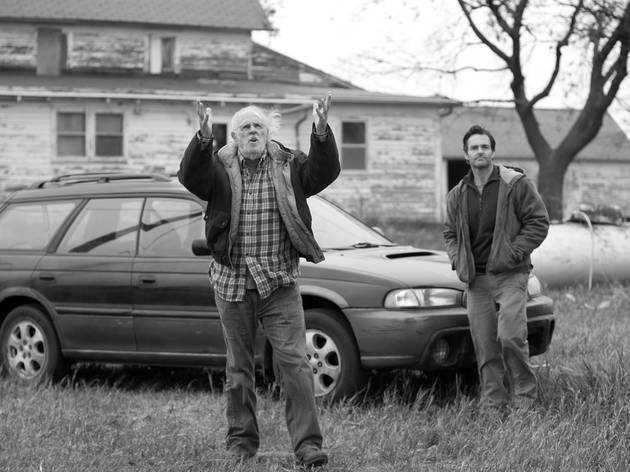 27/30
Fall movies: NebraskaAlexander Payne has carved out a niche as a chronicler of everyday schlubs looking for a leg up on the world, or at least a chance to end their long losing streaks. He�s also an extraordinary director of actors, and the word on the street is that his black-and-white road movie about an elderly man cashing in a lottery ticket will nab Bruce Dern a long-deserved statuette. Fingers crossed. (November 22)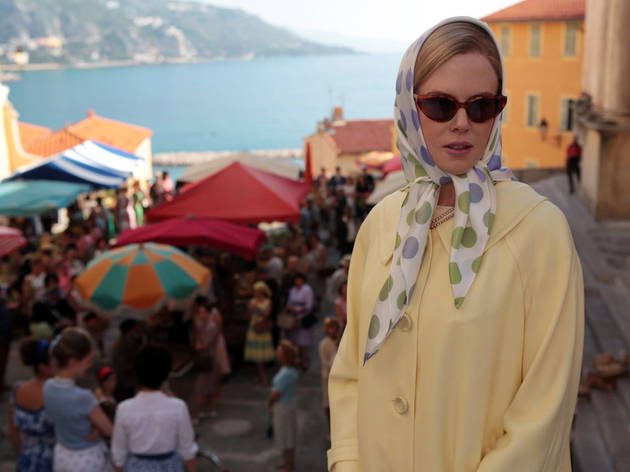 28/30
Fall movies: Grace of MonacoIt�s the role Nicole Kidman was born to play, but don�t expect tons of Hollywood intrigue. This portion of Grace Kelly�s life story takes place after the former Hitchcock blond�s retreat to Europe, as tensions rise between the outrageously wealthy (led by Tim Roth�s Prince of Monaco) and a potentially invasive Charles de Gaulle. (November 27)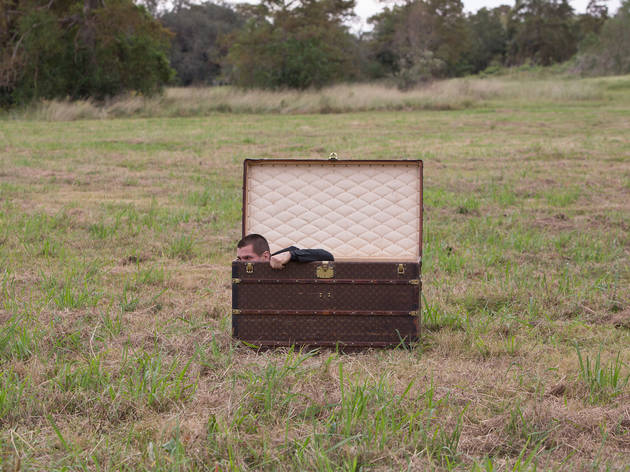 29/30
Fall movies: OldboyIf we have to have an American remake of South Korean filmmaker Park Chan-wook�s jaw-dropping 2003 revenge thriller, at least we�re getting a top-notch cast in front of the camera (Josh Brolin, Samuel L. Jackson, Elizabeth Olsen!) and a visionary director behind it (Spike Lee!!!). The story remains the same: A man is released from an inexplicable, decades-long imprisonment and goes looking for answers-along with some payback. (November 27)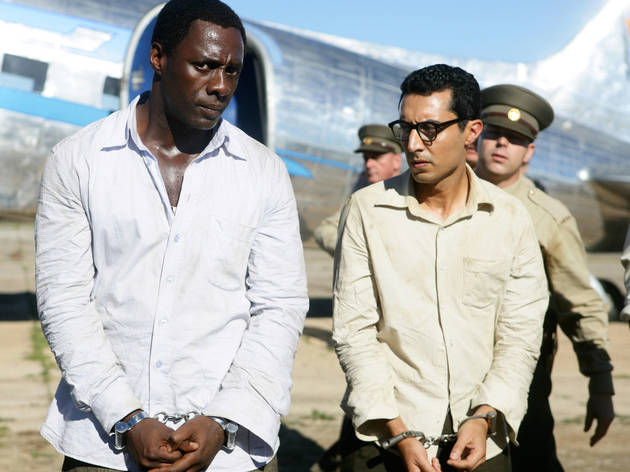 30/30
Fall movies: Mandela: Long Walk to FreedomIdris Elba has been doing solid character work in television (The Wire, Luther) and big-studio blockbusters (Pacific Rim) for years; he�s been long overdue for a starring vehicle, and this biopic on antiapartheid activist Nelson Mandela should make perfect use of his charisma and commanding presence. (November 29)