Fall movie releases
We pick the six films you should see this fall.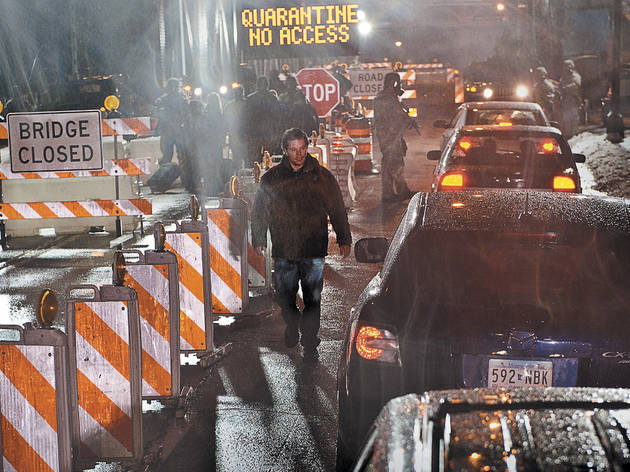 Contagion (September 9)
Last fall, director Steven Soderbergh turned the Chicago area into the American epicenter of his star-studded, globe-trotting viral epidemic thriller, filming everywhere from the Shedd Aquarium to Wilmette. The Internet has already buzzed about which one of its large cast (including Matt Damon, Kate Winslet, Marion Cotillard, Laurence Fishburne and Gwyneth Paltrow) dies in the trailer. With a renegade like Soderbergh at the helm, no one is safe.—Ben Kenigsberg
Moneyball (September 23)
Capote director Bennett Miller is calling the plays on this baseball pic, based on Michael Lewis's best-seller and starring Brad Pitt as the general manager of the cash-strapped Oakland Athletics.
The Ides of March (October 7)
George Clooney directs and stars in this drama about a presidential candidate and his bright but naive campaign manager (Ryan Gosling).
J. Edgar (November 11)
Leonardo DiCaprio plays the allegedly closeted FBI director in this biopic from Clint Eastwood and screenwriter Dustin Lance Black (Milk).
Hugo (November 23)
With Leo on loan to Eastwood, Martin Scorsese makes his first foray into 3-D (and children's movies), adapting historical-fiction book The Invention of Hugo Cabret, about an orphan clock keeper in Paris.
The Muppets (November 23)
Jim Henson's beloved creations return to the big screen after a 12-year hiatus, with human costars Jason Segel and Amy Adams in tow.