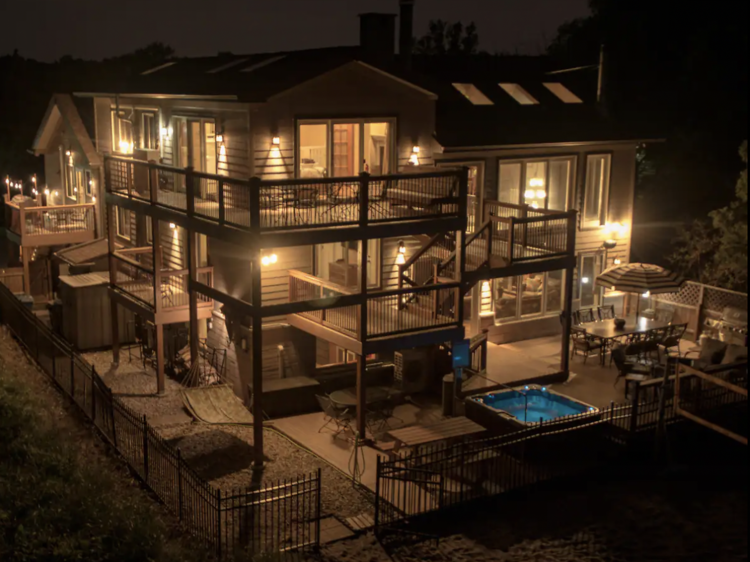 Courtesy: Airbnb
1.

The beachside cabin in Miller Beach
Aptly named the Dream Retreat, this dog-friendly beachside cabin is only 40 minutes from Chicago and can accommodate a whopping 19 guests. Enjoy panoramic views of the surrounding woodland or take a stroll to the beach, literally a beachball-throw away from the Airbnb. If you can't be bothered to leave the property and explore, the Airbnb has plenty for you to enjoy. From a gourmet kitchen for you to play chef, to multi-level outdoor decks with a seven-person hot tub and volleyball court, you'll be spoilt for choice.
Rooms? Four bedrooms. Sleeps up to 19.
The mood? Fairytale-esque luxury chateaux.
Location perks? Situated on the Indiana Dunes National Park.
Budget range? A lavish, week-long getaway at affordable rates for large group bookings.