10 weekend getaways from Chicago
Hit the road to explore unique weekend getaways from Chicago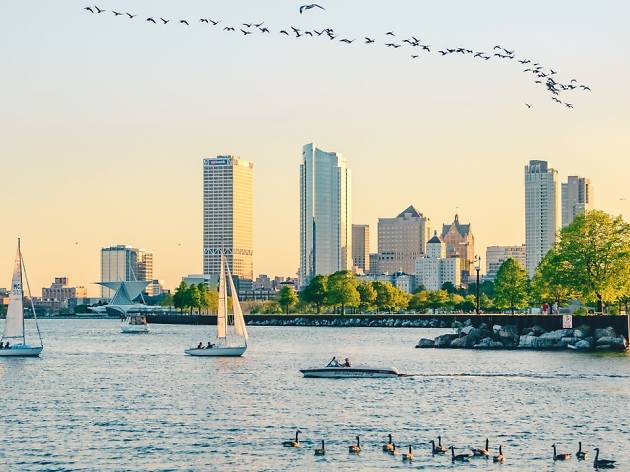 No matter how much you love all of the great things to do in Chicago, sometimes weekend getaways from Chicago are necessary. Cash in those spare vacation days and pile in the car for a road trip. Whether you want to skip town for Memorial Day or Labor Day or plan a quick trip that the whole family will love, these easy weekend getaways from Chicago are sure to hit the mark. Trek to Detroit for amazing restaurants (even for a Chicagoan), head north for the beer mecca that is Wisconsin, or poke around Louisville for the weekend. The best part? Every destination on this list is located within five hours of Chicago. Scope out the best weekend getaways from Chicago and hit the road.
RECOMMENDED: The best Chicago staycation ideas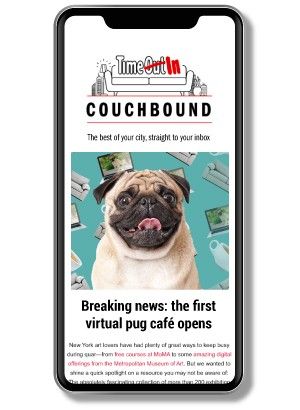 An email you'll actually love
Sign up to our Couchbound newsletter and bring the city to your sofa
Subscribe now
Weekend getaways from Chicago
1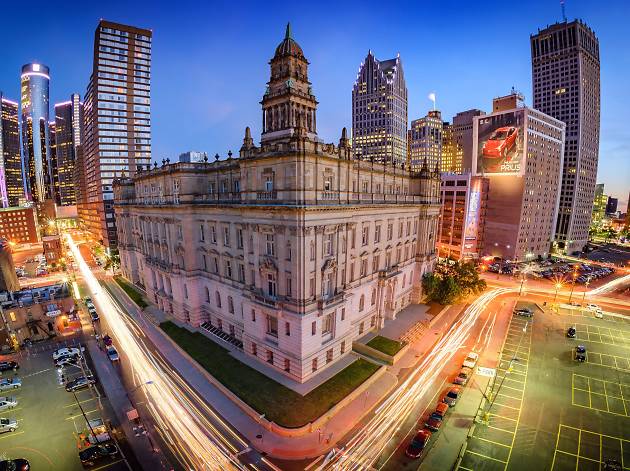 Photograph: Morgan Somers on Unsplash
4.5hrs from Chicago
The renaissance of Detroit has brought with it a vibrant downtown area, oodles of amazing restaurants and bars and several destination-worthy boutique hotels—all the makings of a weekend trip away.
Do this: Plan your visit around award-winning restaurants like Lady of the House, Selden Standard and Sister Pie. Between bites, hit up John K. Used & Rare books, a four-floor emporium of old tomes, as well as Belle Isle Aquarium along the Detroit River.
Stay here: Book an affordable room at the Siren Hotel, a 106-room property in the historic Wurlitzer Building. You don't have to go far for a great cocktail—downstairs watering hole, the Candy Bar, serves funky creations in an all-pink, chandelier, adorned room.
2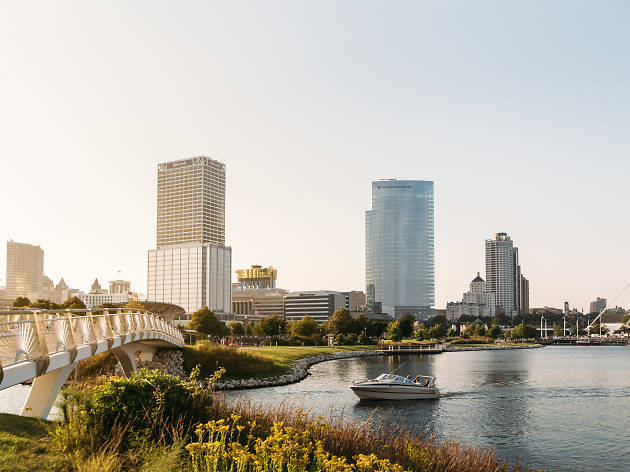 Photograph: Courtesy of Visit Milwaukee
2hrs from Chicago
Our neighbors to the north will make you feel right at home with a seemingly endless supply of craft beer and cheese. Leave time to explore world-class cultural institutions before hopping on the Amtrak for a stress-free ride back to Chicago.
Do this: Start your day at the Milwaukee Art Museum, an architectural masterpiece along the shores of Lake Michigan that houses almost 25,000 works of art. Quite honestly, the building itself—designed by Spanish architect Santiago Calatrava—is a masterpiece in its own right, even if you don't want to splurge on admission.
Stay here: Sleep in the heart of the city when you check into the Kimpton Journeyman Hotel in Milwaukee's Third Ward. Located within walking distance of some of the city's best restaurants and bars, this beautiful boutique hotel also has a jaw-dropping rooftop terrace and rooms that are outfitted with lavish touches—perfect for a weekend away.
3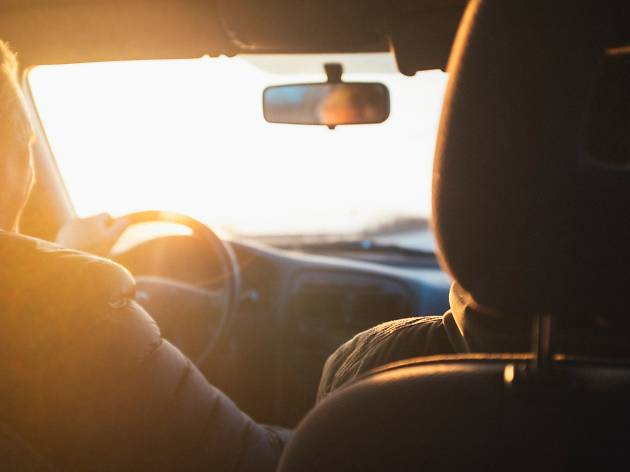 Photograph: Darwin Vegher on Unsplash
2hrs 30mins from Chicago
Western Michigan boasts spectacular fall foliage and, in turn, excellent apple-picking conditions. Make Kalamazoo your home base for an excursion and reap the benefits of the lively Midwestern town.
Do this: Husted's Farm Market & Cider Mill is one of several autumnal havens in the region, featuring fresh, pickable produce all year. When the asparagus, rhubarb and strawberries are gone, you'll find pumpkins, apples (23 varieties) and gourds in their place.
Stay here: Enjoy the royal treatment at the Henderson Castle Inn, a bed-and-breakfast in a historic 19th-century mansion. The inn features 11 ornate rooms, spa amenities, a steakhouse, a craft cocktail lounge and high-tea service.
4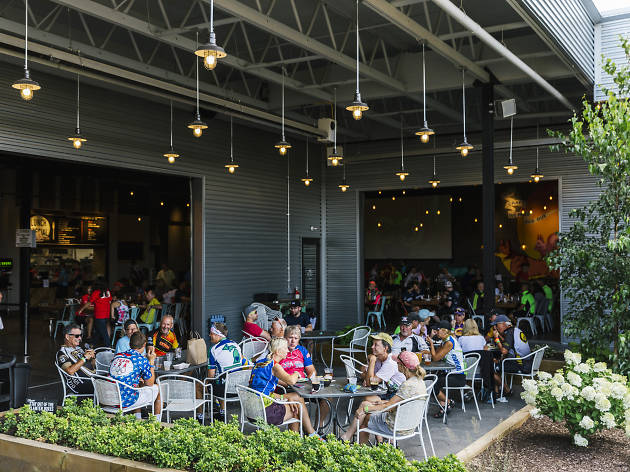 Photograph: Think Iowa City
3hrs 30mins from Chicago
Nothing says fall like holing up in a college town and reminiscing about football tailgating, dorm food and campus crushes.
Do this: Starting in September, the walkable campus turns into a postcardworthy scene that spans from the downtown pedestrian mall to the darling surrounding neighborhoods. Start your self-guided tour in the epicenter of it all, the Pentacrest, where four buildings on the University of Iowa's campus surround the Old Capitol Museum.
Stay here: Bunk up at the super modern hotelVetro, which has 56 spacious suites outfitted with sleek furniture, floor-to-ceiling windows and minimalistic accents. Toss in a rooftop deck, gym and in-room kitchens, and it's no wonder this place books up early during football season. —Morgan Olsen
3hrs 30mins from Chicago
Quiet and quaint, it's easy to see why the scenic village of Spring Green on the Wisconsin River attracted the likes of Frank Lloyd Wright, who made his summer home here at the must-see Taliesin.
Do this: Get weird and head to the House on the Rock, a curious wonderland of oddities and artifacts that's set quite literally on a giant rock surrounded by panoramic views of towering trees. Don't miss the massive indoor carousel or the Infinity Room, an engineering wonder with 3,264 windows that juts out 218 feet over the valley.
Stay here: Step back in time at Spring Valley Inn, designed by the Frank Lloyd Wright School of Architecture. The small inn on 10 acres of wooded prairie offers unbeatable views of the valley, plus a relaxing bar, patio, fire pit, indoor pool, hot tub and workout room.
6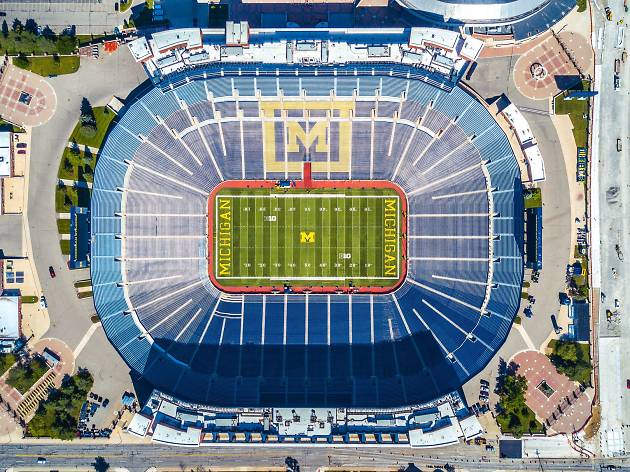 Photograph: Alex Mertz on Unsplash
4hrs from Chicago
Situated just west of Detroit, Ann Arbor is home to University of Michigan, a slew of breweries and a handful of phenomenal restaurants. If you're a roaming foodie or beer nerd, this is the low-key vacation spot you've been searching for.
Do this: You'll want to make it a point to visit Spencer, an exquisite neighborhood spot that offers pastries and coffee in the morning and a selection of seasonal small plates, cheese and wine when the sun goes down.
Stay here: Graduate Hotels is a collection of boutique properties that celebrate the youthful feel of college days past, and Ann Arbor is one of the group's 13 locations in the country. The space is outfitted in Persian rugs, plaid chairs, velvet couches, reclaimed wood and gorgeous chandeliers. Think of it as the prep school of hotels.
4hrs from Chicago
This next-level college town has all the big-city amenities you crave, but it's tucked in the middle of hills, forests and nearby lakes.
Do this: Fill up at the intimate Feast Bakery Cafe, a family-owned kitchen with a lovely corner porch. The restaurant makes everything from scratch daily, so you know you're consuming fresh eats, from the mayonnaise to the bread to the macarons.
Stay here: Grant Street Inn, which is within walking distance of downtown and the attractive Indiana University campus, has four-star hotel accommodations with bed-and-breakfast charm. Choose from the main house, built in the 1890s, or any of the other four buildings, each with unique themes and features, from those done up in traditional antique decor to the newest space, a LEED-certified addition.
8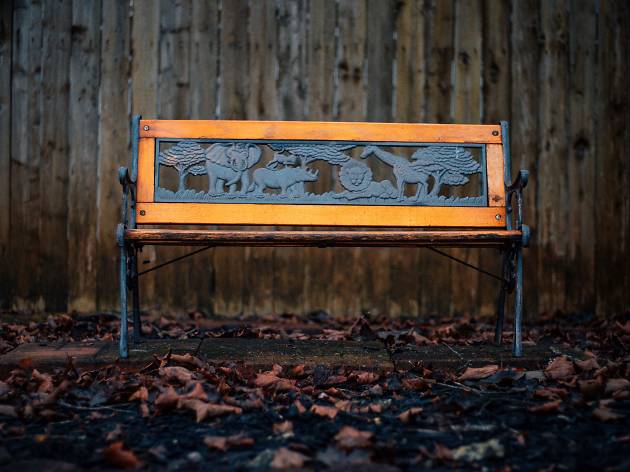 Photograph: Jace Abshire on Unsplash
4hrs from Chicago
Once a popular stop on the railway line between Chicago and New York, Toledo is still worth a visit. Surrounded by farmland, the former industrial hub is ground zero for fall-harvest overload.
Do this: Pumpkins may be the most beloved seasonal crop, but there's nothing sweeter than a crisp, autumnal apple. You'll find bushels of them at MacQueen's Apple Barn and Cider Mill just outside of Toledo, where you can pick 16 varieties. The family-owned farm also sells fresh fruit–infused baked goods, including pies, fritters and addictive cider donuts.
Stay here: Get a room with a view of Lake Erie at the Maumee Bay Lodge, located amid 1,336 acres of natural splendor in Maumee Bay State Park. When you're not enjoying the private balconies and patios, dine at the Lodge's restaurant, hit the links at an 18-hole golf course or go for a hike on a nearby trail.
9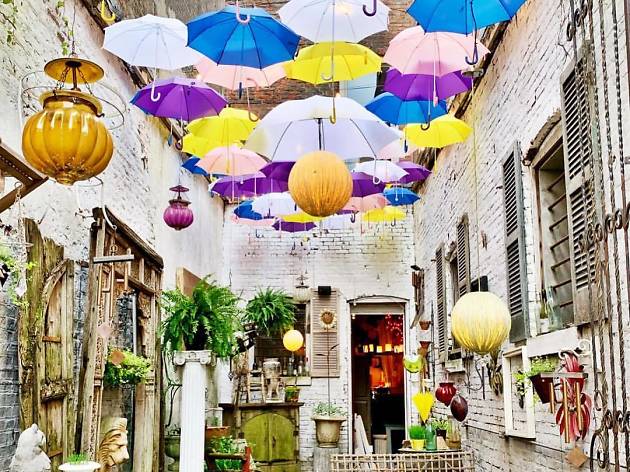 Photograph: Morgan Olsen
4 hrs 45mins from Chicago
Kentucky's largest city, just across the Ohio River from southern Indiana, is steeped in bourbon and long on charm.
Do this: The home of the old-fashioned and the mint julep embraces its role as the gateway to Bourbon Country. The city now has five tourable distilleries, including Evan Williams, Angel's Envy and Bulleit.
Stay here: True to its name, 21c Museum Hotel is part boutique hotel, part contemporary art locale. With more than 75,000 square feet of exhibition space, there's bound to be something for everyone. The hotel is also home to one of Louisville's finest restaurants, Proof on Main, where chefs craft Southern fare using seasonal ingredients sourced from the Ohio River Valley.
10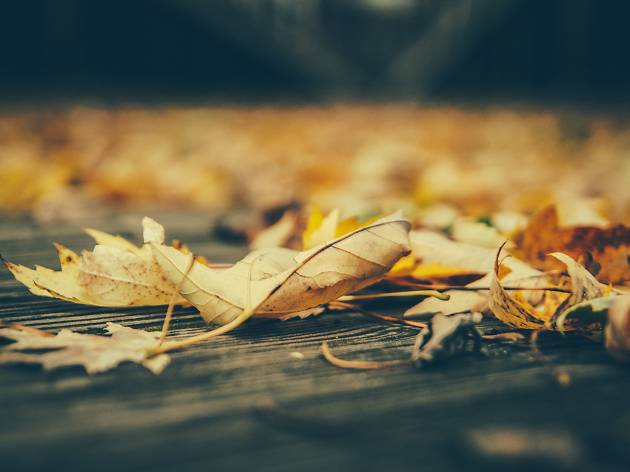 Photograph: Todd Trapani on Unsplash
5hrs from Chicago
You've been to Madison and Milwaukee, but a trip to the Chippewa Valley in northern Wisconsin is an experience unto itself. You'll find rolling hills and colorful foliage, plus plenty of beer and cheese to smuggle back to Chicago.
Do this: Hiking is nice and all, but if you really want to see what autumn looks like here, hit the Chippewa River. Head to Riverside Bike & Skate in downtown Eau Claire, where you can rent kayaks and hire a shuttle service to drive you upstream.
Stay here: Bon Iver frontman and Eau Claire native Justin Vernon is one of the partners behind the Oxbow Hotel, so it's no surprise that it's easily the trendiest joint in town. The renovated motel has its own bar and restaurant, and each room contains a turntable. You probably won't write a hit indie-rock album in your room, but at least you can listen to one.
More weekend getaways from Chicago