Chicago's best gay parties in Boystown and beyond
The best gay party won't necessarily be found at a gay bar. These queer-friendly nights are among the city's best LGBT nightlife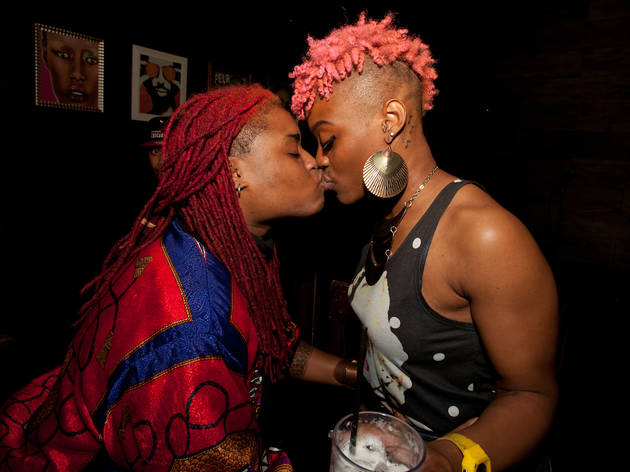 Sure, the Boystown strip's nearly always bustling, and Andersonville has its share of LGBT attractions. But those hotspots hardly reflect the full diversity of Chicago's gay party scene. Many of the city's best LGBT good times can be found not just at Chicago's best gay bars but at queer-leaning weekly or monthly parties at bars far removed from Halsted Street. We've listed some of our favorite regularly recurring nights here (including, yes, one or two in Boystown).
RECOMMENDED: Complete guide to Gay Pride Chicago
Best LGBT nights in Chicago
3
If you like your gays in skinny jeans, queer heaven awaits at this offshoot of Chances Dances (the original is currently on hiatus), with the same inclusive spirit as its sib but a more conversational vibe.
Read more
4
We don't know if they're painting smiles on people's faces at the door or if they're mixing something into the booze, but everyone seems to be in a good mood at this energetic and inclusive queer party that's been going strong since 2008. It's worth getting there early, or else risk getting stuck in a line running down the block.
Read more
6
The greatest house institution in town, Queen! is the electronic musical equivalent of "the Bean." If you are in Chicago and you consider yourself a dance-music fan, you owe it to yourself to witness Derrick Carter, Michael Serafini and Garrett David spin grooves deeper than our stupid pizza.
Book now
Read more
7
It may not be a dance party, but it's a hell of a sing-along. Sidetrack's thrice-weekly sessions of videos from Broadway and Hollywood musicals—Sundays from 4 to 9pm, Mondays from 8pm to close and Fridays from 5 to 9pm—are among the longest running attractions in Boystown. At Musical Mondays, you can often find cast members from visiting touring musicals and local productions present to perform previews of their shows.
Read more
9
Unleash your inhibitions and harness your gear fetish as Halsted's most mainstream bar slaps on some leather every first Wednesday of the month.
Read more