Chicago Pride 2021: Everything you need to know
Celebrate Chicago Pride with LGBTQ festivals, events and parties in June (and beyond!)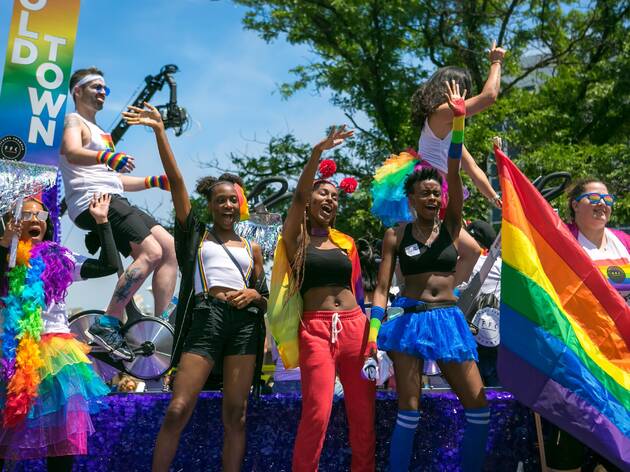 During most years, the slew of LGBTQ+ events held during Pride Month culiminates on the last weekend in June with the Chicago Pride Parade, which snakes its way joyously through the streets of Lakeview on the final Sunday of the month. But although this year is shaping up to look a lot more like normal than 2020, there are a few big changes in store for Pride Month 2021—namely that the Pride Parade and three-day Pride Fest celebrations will be held in October rather than their usual end-of-June slot.
Even so, there are still tons of ways to celebrate Pride Month in June this year, from the fabulous concerts of Pride in the Park to brunchtime drag performances and other virtual and in-person LGBTQ-friendly events. Celebrate queer life in Chicago in June, October and all other months of the year with the help of our guide to Chicago Pride 2021.
When are Chicago Pride celebrations in 2021?
Chicago Pride events take place throughout the month of June.
When is the 2021 Chicago Pride Parade?
This year's Chicago Pride Parade will march through the streets of Uptown and Lakeview on October 3—much later in the year than usual.
Past coverage of Gay Pride Chicago