Gay Pride Chicago 2017
Here's your guide to Gay Pride in Chicago: 2016's gay festivals, LGBT-friendly parties, best gay bars and more.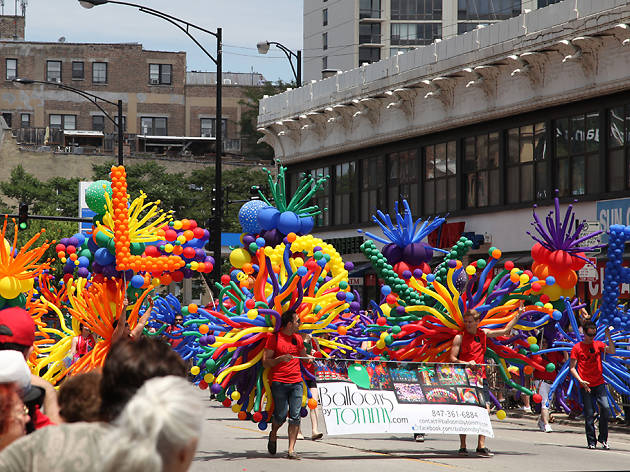 The 48th annual Chicago Pride Parade is only the culmination of a busy Pride Month full of gay celebrations. Pride Fest kicks off a weeklong buildup in Boystown, while events like the Dyke March, Back Lot Bash and Pride North offer Pride weekend partying in alternative gayborhoods (Humboldt Park, Andersonville and Rogers Park, respectively). But those are just the major events—June offers a wealth of gay-oriented and LGBT-friendly shows, parties, readings and more. Plus, the big question: Where to go for brunch (or Bloody Marys) the day of the parade? Find all your answers, and a look back at previous years' festivities, right here.
When is Gay Pride in Chicago in 2017?
Gay Pride events take place throughout the month of June, culminating in the Chicago Pride Parade on Sunday, June 25, 2017.
Past coverage of Gay Pride Chicago