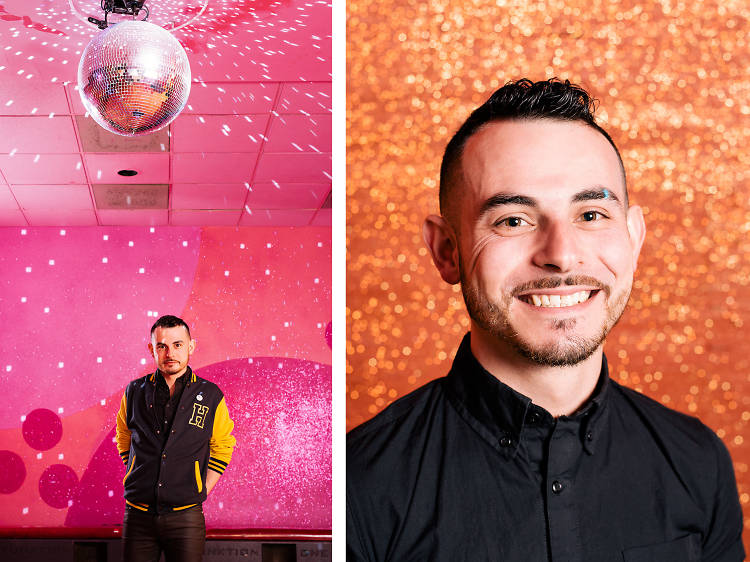 Photographs: Andrew Nawrocki
Performing arts producer

A native of suburban Bensenville, Joseph Varisco boasts an eclectic résumé as a producer, presenter and promoter. He's a cocurator of Salonathon, the weekly performance incubator at Beauty Bar, and through his own production company, JRV MAJESTY, he created Queer, Ill & Okay, an annual multidisciplinary performance series about living with HIV or other forms of chronic or mental illness. You may have also seen his POST-Q, a performance series at Links Hall.
Though he's always been involved in the arts in some way, Varisco says, "My education was kind of a separate entity from the work I'm doing now. But [the education] also contributed." The 31-year-old did graduate work in community health and urban development at University of Illinois at Chicago's Jane Addams College of Social Work, and during that time, he interned at Howard Brown Health's Broadway Youth Center. It was there where he took note of the creative energies of the young people involved (many of them just a few years younger than him).
"So much of the work that they were producing is what ends up being kind of translated to pop culture many years down the road," says Varisco. "You can look at something like voguing and see how that went from queer, street-based youth of color and ended up becoming part of larger mainstream pop culture. I thought it was really important to bear witness to how rare it is that anyone from those communities is credited for the work that they do."
This spring, Varisco was announced as the program director for the launch of the Chicago Queer Arts Mentorship Program, a project of High Concept Labs that pairs emerging artists with established professionals for yearlong mentorships. "One of the larger goals is to establish a sense of professional heritage for queer artists," he says.