12 acts you must see at Pitchfork Music Festival 2016
Not sure what bands to see at Pitchfork Music Festival 2016? We've picked 12 acts you shouldn't miss.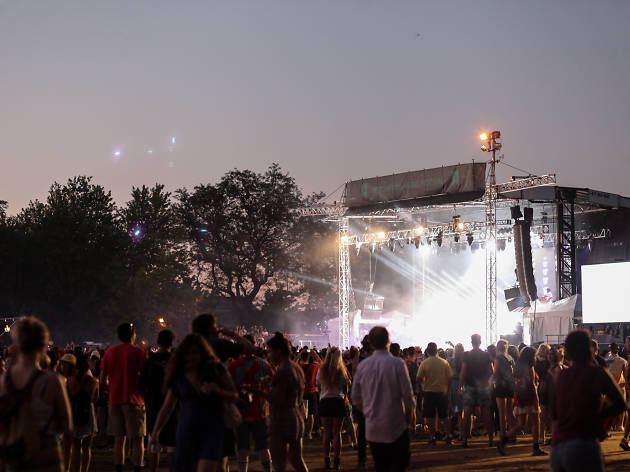 The Pitchfork Music Festival 2016 lineup is packed with notable names, from acts who have played in Union Park in previous years to fresh new talent that will take the stage in Chicago for the first time. Out of all of Chicago's summer music festivals, Pitchfork is the one that takes some calculated risks, slotting lesser-known bands alongside indie legends. Whether you're attending to hear Beach House for the umpteenth time or coming to discover your new favorite band, we've assembled a list of the 12 acts you can't miss at Pitchfork this year.
RECOMMENDED: Check out photos and reviews of the Pitchfork Music Festival
Acts to see at Pitchfork Music Festival 2016
1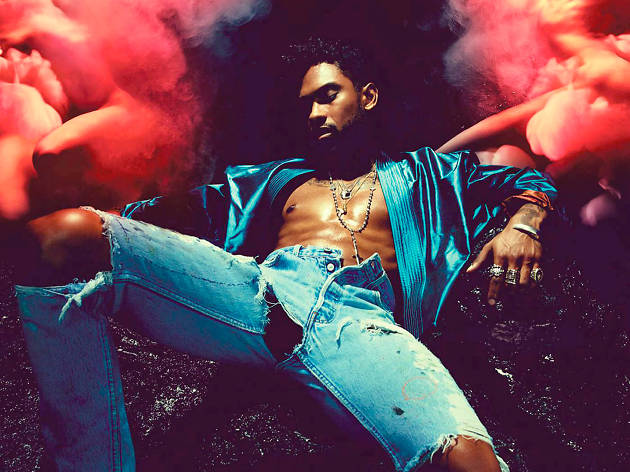 Miguel
Sunday
Just as '80s kids hid copies of Prince's explicit Controversy beneath mattresses, somewhere there's a new generation of teenagers furtively listening to Miguel's Wildheart on Spotify. Even when he's not cataloging body parts or describing his carnal desires, Miguel can make any lyric sound like a double entendre. His Sunday evening set should bring an already steamy summer evening to a sultry climax.
2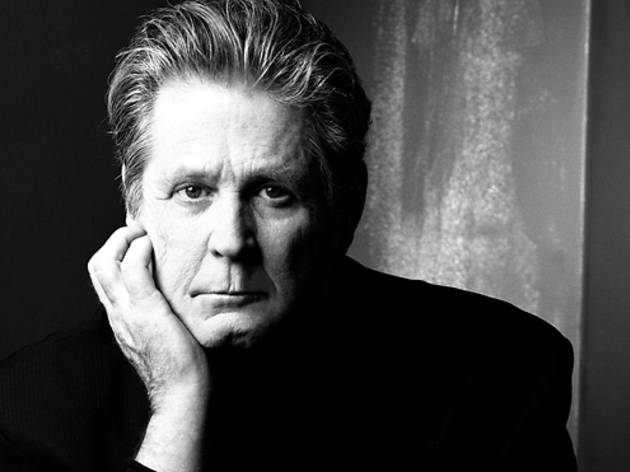 Brian Wilson
Saturday
When it was recorded in 1966, the Beach Boys' seminal Pet Sounds LP was conceived as a complex studio creation, which is one reason why the band never toured behind it. Fifty years later, Brian Wilson is performing the record in its entirety for the first time. While the millennial-leaning Pitchfork audience may not be Wilson's primary fanbase, even younger attendees are sure to recognize (and probably sing along to) ubiquitous classics like "Wouldn't It Be Nice" and "God Only Knows."
3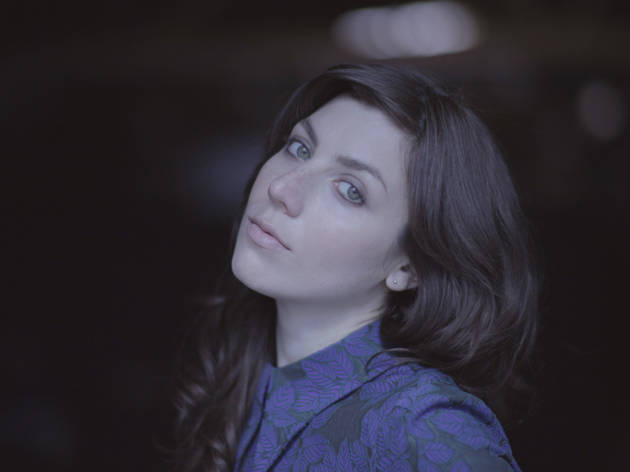 Julia Holter
Friday
Littered with harpsichord riffs and string arrangements, Julia Holter's output epitomizes the very definition of Baroque pop, placing classical instrumentation in a thoroughly modern context. Previous records by the CalArts grad have been based around field recordings of the Greek play Hippolytus, gaining her a reputation as a patently cerebral artist. Holter's latest, Have You in My Wilderness, is her first to be recorded outside of a bedroom, offering up songs that are as accessible as they are bold.
4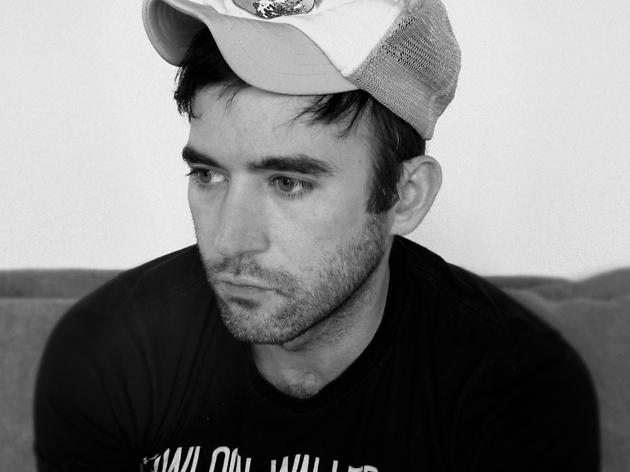 Sufjan Stevens
Saturday
Setting aside the state-themed balladry and electronic beats of his previous two albums, Sufjan Stevens created some of his most personal work to date on 2015's Carrie & Lowell. Filled with hushed vocals and delicate banjo strains, the record is an emotional tribute to the singer's mother and stepfather. It might not sound like ideal material for a music festival, but if you're willing to shed a few tears (and hear a requisite rendition of "Chicago"), Sufjan will give your heartstrings a good tug.
5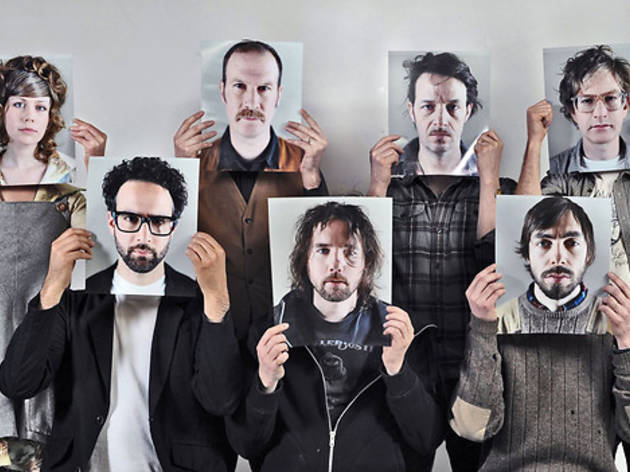 Broken Social Scene
Friday
Before going on a brief hiatus in 2011, Canadian collective Broken Social Scene recorded the excellent Forgiveness Rock Record with Chicago producer (and Tortoise drummer) John McEntire. Now the band (which features songwriters Kevin Drew and Brendan Canning) is hitting the summer festival circuit—even if the group sticks to its extensive catalog, we're still excited. Plus, the last time BSS played in Chicago, it performed on a billboard next to Wrigley Field—a set at Pitchfork is guaranteed to be a bit more auspicious.
6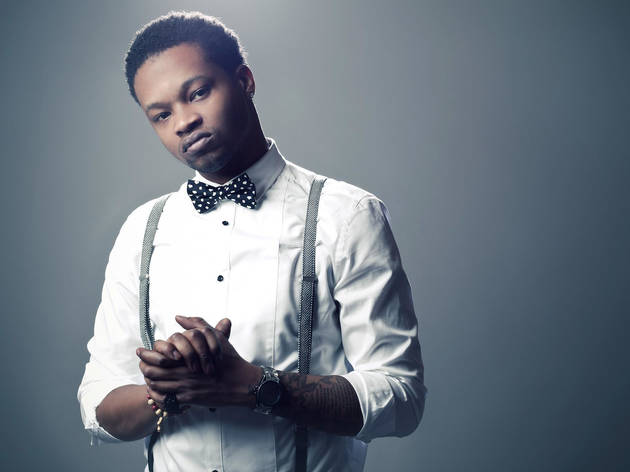 BJ The Chicago Kid
Saturday
As his stage name suggests, Bryan James Sledge is a local soul singer who got his start turning in vocals on Kanye West's contribution to the Mission: Impossible III soundtrack. Since then he's been featured on tracks by Chance the Rapper, Kendrick Lamar, Big K.R.I.T. and more modern hip-hop heavyweights. His sophomore solo album, In My Mind, establishes him as an innovative artist in his own right, using his silky voice to effortlessly meld genres.
7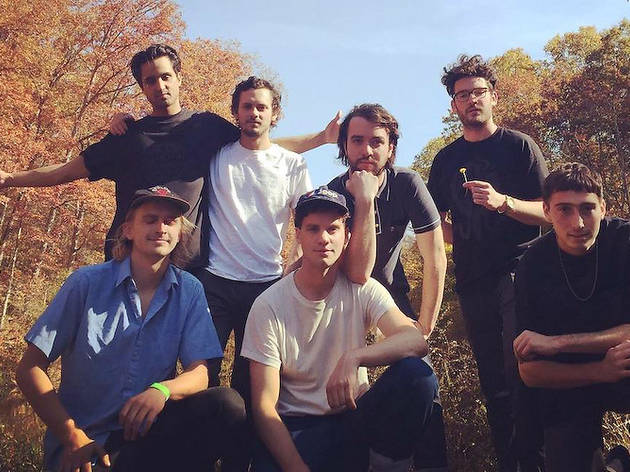 Whitney
Friday
After packing local venues for the past year, Whitney is finally taking its rightful place on a Chicago festival stage. Led by former Smith Westerns guitarist Max Kakacek and one-time Unknown Mortal Orchestra drummer Julien Ehrlich, the band puts a soulful spin on placid folk rock tunes. With a debut album, Light Upon the Lake, on the way in June, this buzzy act should be well on its way to widespread acclaim by the time July rolls around.
8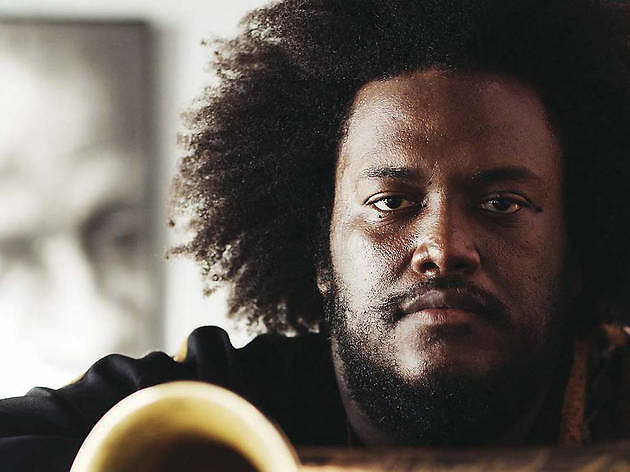 Kamasi Washington
Sunday
If you're not well-versed in the work of jazz greats such as Coltrane, Miles and Monk, Kamasi Washington's expansive three-hour debut—aptly titled The Epic—may blow your mind. The L.A. saxophonist's live band is among the most talented groups of touring jazz musicians, featuring keyboardist Brandon Coleman and Miles Mosley on bass. Here's hoping Washington's celestial grooves lead straight into Sun Ra Arkestra's Pitchfork festival appearance.
9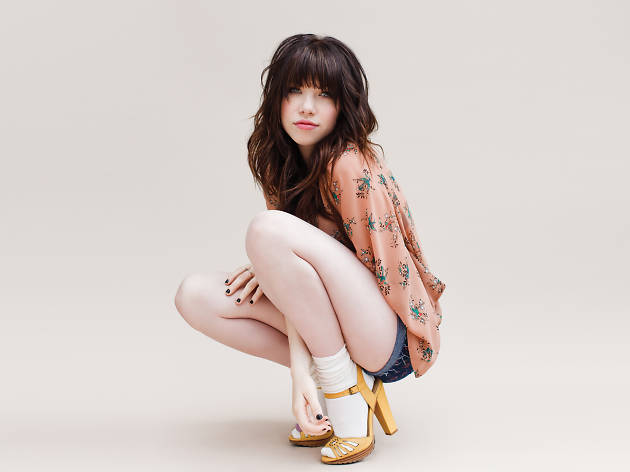 Carly Rae Jepsen
Friday
Well, this certainly is crazy. Here's Carly Rae Jepsen, a major label pop star best known for her ubiquitous 2012 "Call Me Maybe," performing at a festival that prides itself on embracing the work of independent artists. But perhaps the writing was on the wall: Jepsen's latest, E•MO•TION, didn't make a splash commercially, which seemingly helped anoint her '80s-inspired pop songs as "hipster-approved" (Pitchfork gave the album a 7.4). You should see what the fuss is about, maybe?
10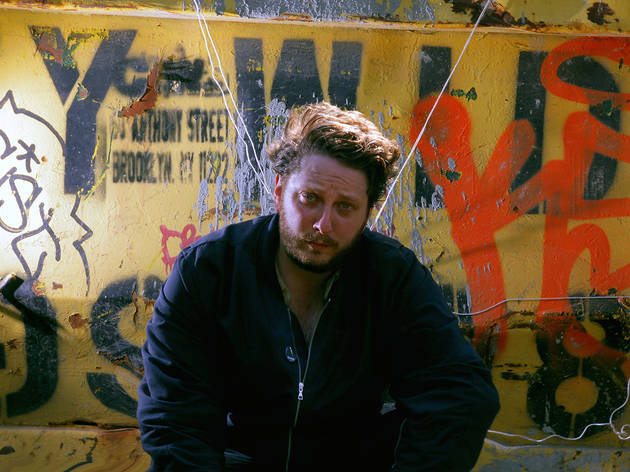 Oneohtrix Point Never
Sunday
A typical Oneohtrix Point Never performance is more akin to a sound collage than a cohesive piece of music. Daniel Lopatin compositions pillage the soundscapes of retro video games and New Age music, creating an unsettling pastiche of the ironic and the surreal. OPN is known for his unflinching live sets, accompanied by glitchy visuals (think deformed 3D models melting into their surroundings) that put a demented spin on EDM tropes.
11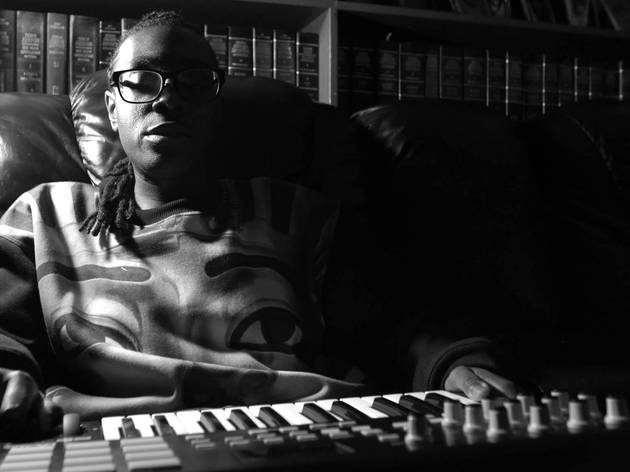 Jlin
Sunday
On Jerrilynn Patton's debut record, Dark Energy, the young producer channels the energy of Chicago's footwork scene, contrasting regimented, cascading rhythms with stuttering vocals. Unlike many of her contemporaries, Jlin eschews the use of samples in her music, creating striking, sparse compositions that caught the attention of noted English electronic label Planet Mu. Now that the Gary, Indiana resident is something of an underground sensation, she's making the short drive to Chicago for a rare live performance in Union Park.
12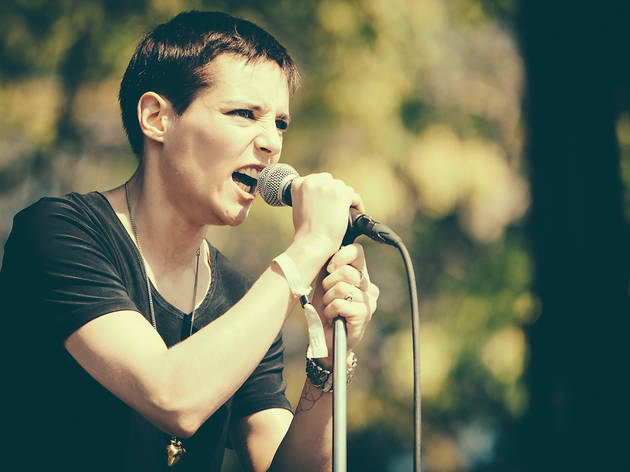 Savages
Saturday
Returning to Union Park after a notoriously intense performance at the festival in 2013, this London quartet has lost none of its post-punk snarl in the ensuing years. Savages' recent album, Adore Life, explores the pleasantries and, more often, the pitfalls of falling in love over slinking bass lines and pummeling beats. Go ahead and pump your fist as singer Camille Berthomier fiercely compares intimacy to a cocaine addiction.