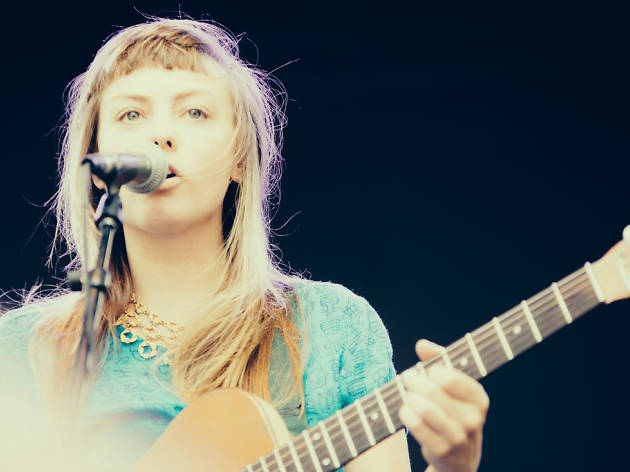 12 acts you must see at Pitchfork Music Festival 2017
Plan your weekend at Pitchfork Music Festival 2017 with our guide to the most essential acts
For one weekend each summer, music fans all over the world turn their attention to Union Park for the return of the Pitchfork Music Festival. More than any other summer music festival in Chicago, Pitchfork takes pride in a lineup that includes some unexpected headliners and plenty of rising acts. As usual, the 2017 Pitchfork lineup runs the gamut, including reunited hip-hop legends and the band behind the Stranger Things soundtrack. If you're not sure who you need to see, we've picked all the acts you shouldn't miss this year at Pitchfork Music Festival.
RECOMMENDED: Our complete guide to the Pitchfork Music Festival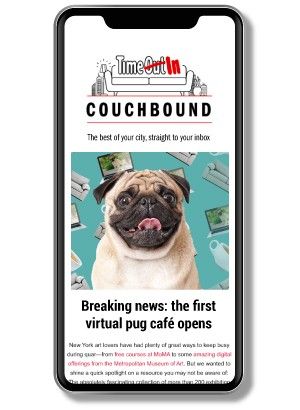 An email you'll actually love
Sign up to our Couchbound newsletter and bring the city to your sofa
Subscribe now
Acts to see at Pitchfork Music Festival 2017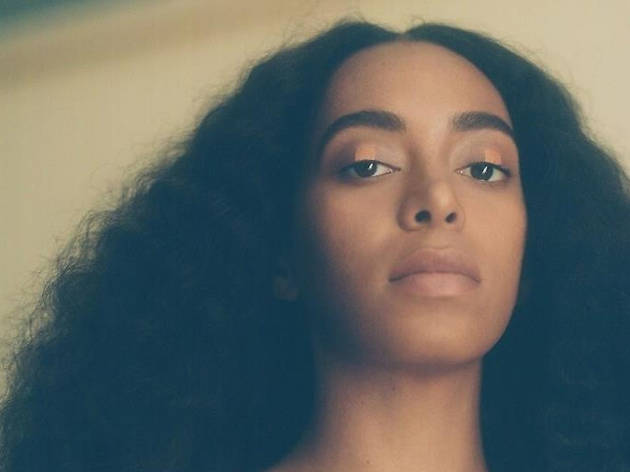 Sunday
With Beyoncé busy having twins, Solange is the only Knowles sister hitting the festival circuit this summer, which makes her headlining Pitchfork set even more exciting. She hasn't played many shows behind her stunning 2016 release, A Seat at the Table, but the record features contributions from fellow Pitchfork performers Dave Longstreth and Q-Tip, so we're expecting an (indie) star-studded performance that accentuates its empowering themes.
Photograph: Courtesy Amanda Marsalis
Saturday
Angel Olsen showed off a powerful voice and some stark emotional honesty during her set at Pitchfork in 2013, but she's become an even more formidable festival act in the ensuing years. Still touring behind her 2016 album, My Woman, you can expect Olsen to show up in her former hometown with expansive ballads, a killer backing band and the kind of magnetic confidence that makes it difficult to watch anything less than her entire performance.
Photograph: William Thoren
3. George Clinton & Parliament Funkadelic
Saturday
Still one of the funkiest dudes on the planet after all these years, George Clinton is more than just the inspiration behind Childish Gambino's latest record. The 75-year-old funk veteran is currently working on an album with Flying Lotus, and his appearance at Pitchfork only seems to solidify his hipster-approved status. Show up to dance to a set that should be packed with decades worth of great tunes and taut bass lines.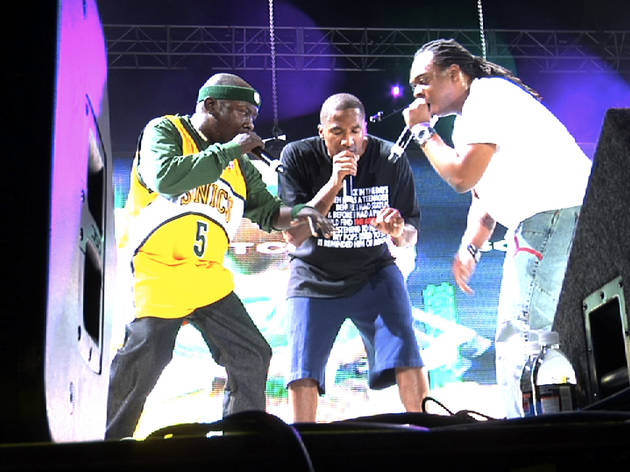 Saturday
After releasing its first album in nearly two decades, '90s hip-hop heroes A Tribe Called Quest are embarking on a final world tour, with a stop in Union Park. Though founding member Phife Dawg passed away last year, the remaining duo of Q-Tip and Ali Shaheed Muhammad seem freshly invigorated (did you see their wall-smashing Grammy set?) and more than capable of turning in a headlining Saturday night set that promises to be one of the weekend's most memorable moments.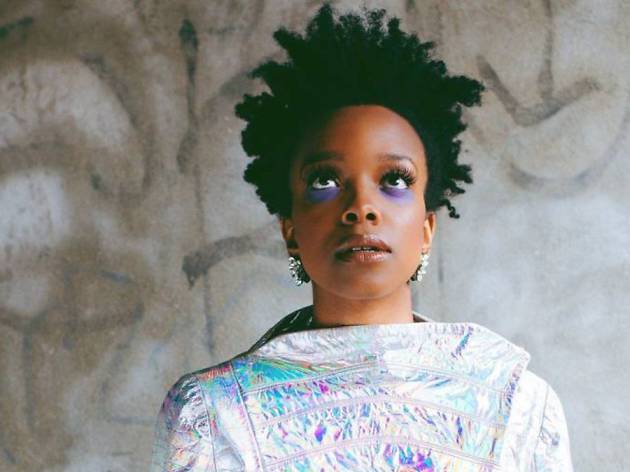 Sunday
Once best known for providing the irresistible vocal hook on Chance the Rapper's "Sunday Candy," local poet and musician Jamila Woods made a soulful and resilient debut last summer with her solo LP HEAVN. Centered around the violence and injustices she experienced while growing up in Chicago, her melodious R&B is laced with powerful messages—the kind that need to be heard within the city that inspired them.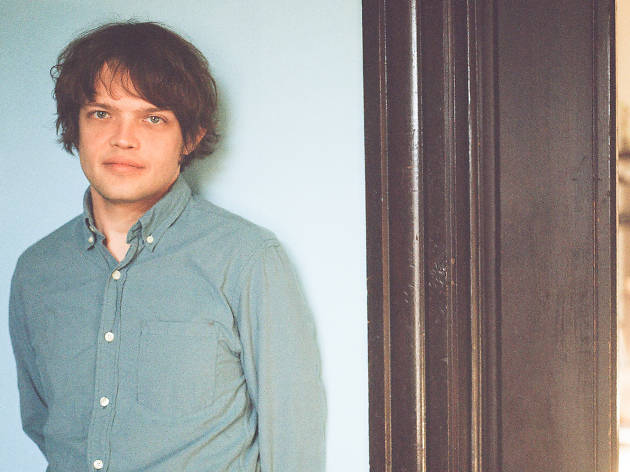 Photograph: Angelina Castillo
Friday
With just a guitar, Nashville musician William Tyler can evoke places you've never been and summon up feelings that are difficult to put into words. Backed by a full band, the finger-picked melodies that populate Tyler's latest album, Modern Country, become even more vivid and capable of momentarily transporting your mind to somewhere a bit more pastoral than Union Park.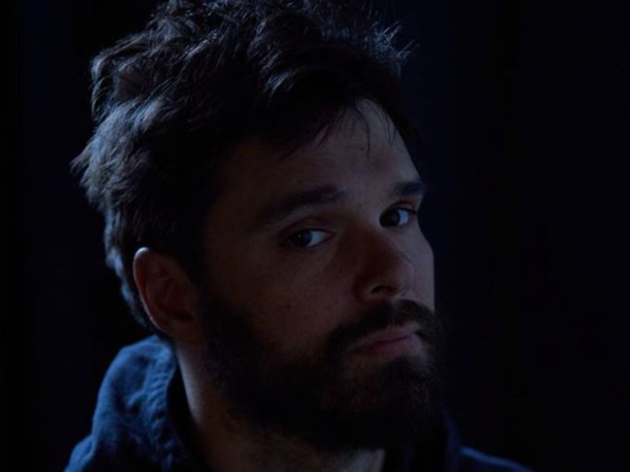 Friday
When Dirty Projectors last performed at Pitchfork Music Festival in 2012, the group was an indie rock powerhouse, complete with singers belting out grandiose multi-layered harmonies. These days, it's essentially Dave Longstreth's lovelorn solo project, wherein he dabbles in R&B-tinged experimental pop. It's a drastic change, to be sure, but it's worth showing up to see how he pulls this off live (and to see if collaborator and fellow Pitchfork performer Solange turns up to help him out).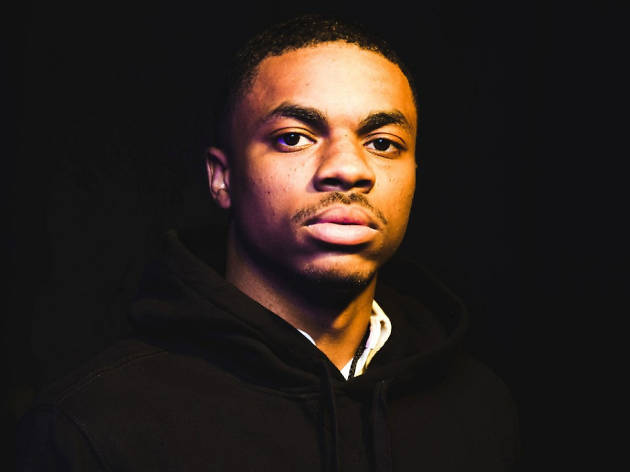 Friday
Vince Staples missed out on making his Pitchfork Music Festival debut in 2015 because of a canceled flight, which makes his presence on this year's bill even more special. The West Coast rapper recently followed up his revelatory album Summertime '06 with an EP reflecting on his status as a not-quite-famous figure in a hyper-competitive industry. He's a talented underdog that you can't help but root for.
Photograph: Alex Kacha
Saturday
You'll have to wait until October to see what new monsters the Stranger Things kids encounter in season two, but you can experience some of the Netflix show's eerie ambiance by seeing SURVIVE. Band members Michael Stein and Kyle Dixon composed the series' John Carpenter-indebted synthesizer score and the group's recent LP, RR7349, contains similarly moody tracks piped through vintage electronics that will delight gear heads and Demogorgon hunters alike.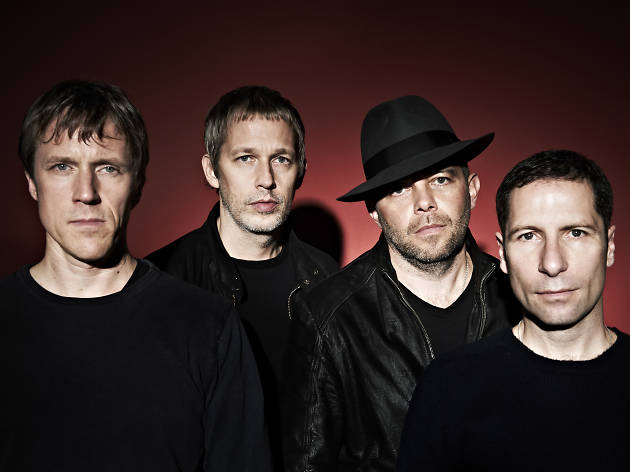 Photograph: Courtesy Primary Talent
Sunday
Awash in reverb and chiming guitars, Ride's early '90s albums set the tone for the eventual shoegaze revival, even if they're still too proud to admit it. The British group has remained active since its reunion at Coachella in 2014, resulting in a new album, Weather Diaries, filled with dreamy new tunes that (thanks in part to contemporary acts like DIIV and Whirr) sound just as vital as ever.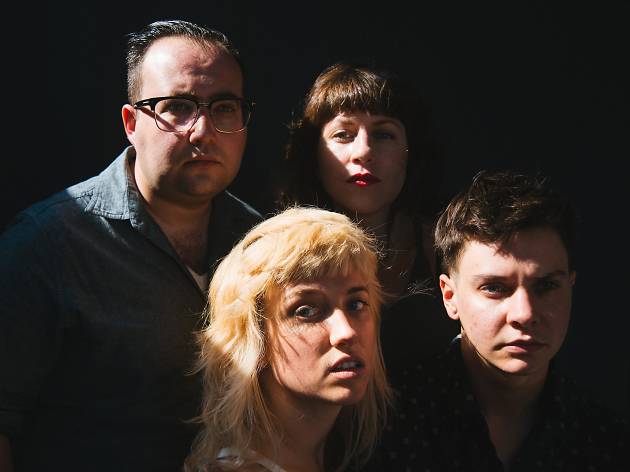 Photograph: Audrey Melton
Friday
Based out of Washington D.C., releasing music through a self-run label and turning in notoriously blistering live performances, Priests take more than a few cues from Fugazi's punk rock ethos. You won't find overtly political lyricism on the band's latest album, Nothing Feels Natural, but its energetic anthems still manage to capture the heightened uncertainty of modern life.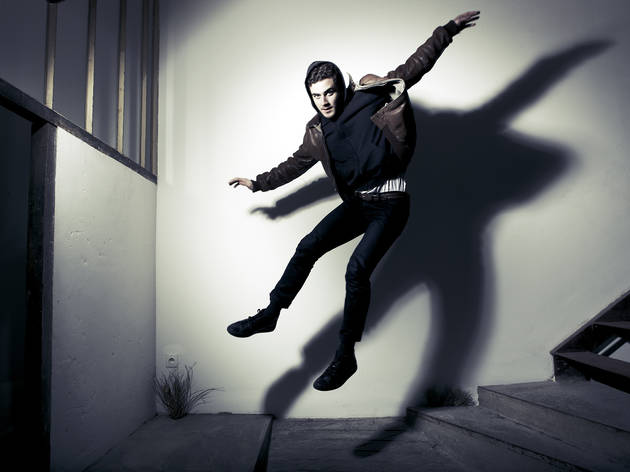 Photograph: myqua.com
Sunday
Producer Nicolas Jaar specializes in the kind of unabashedly strange electronic music that's best suited to being played indoors under the cover of darkness. His set at Pitchfork will present a unique challenge: Jaar will need to translate the atmospheric synths and rhythms of his 2016 release, Sirens, into a (hopefully) sunny outdoor locale. We think he's got the chops to make a beautiful Chicago summer day just a little unsettling.