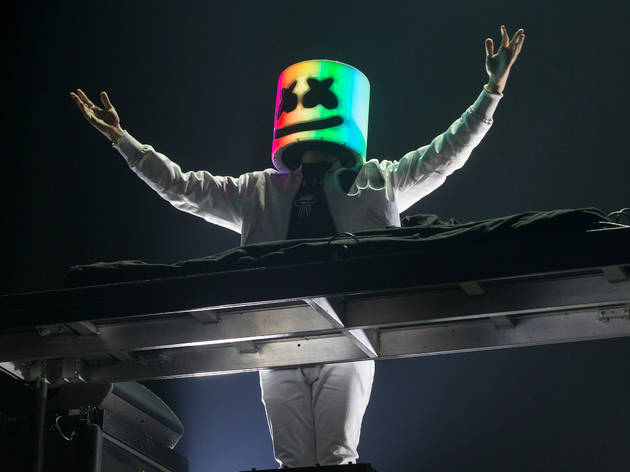 12 acts to see at Lollapalooza 2021
Not sure who you should camp out to see at Lolla this summer? We've got some ideas.
Back in action (and at full capacity), Lollapalooza returns to Grant Park this summer to host one of the largest public gatherings that Chicago has seen since... Lollapalooza 2019. With more than 150 acts spread across seven stages, Lolla is easily the most expansive Chicago summer music festival and figuring out which acts you should see (and when) can be challenging, to say the least. Instead of skimming the Lollapalooza 2021 schedule and aimlessly wandering between stages, it's always helpful to have a plan. That's why we've looked through the entire list of artists and settled on 12 acts you should see at Lollapalooza 2021.
RECOMMENDED: Everything you need to know about Lollapalooza
Acts to see at Lollapalooza 2021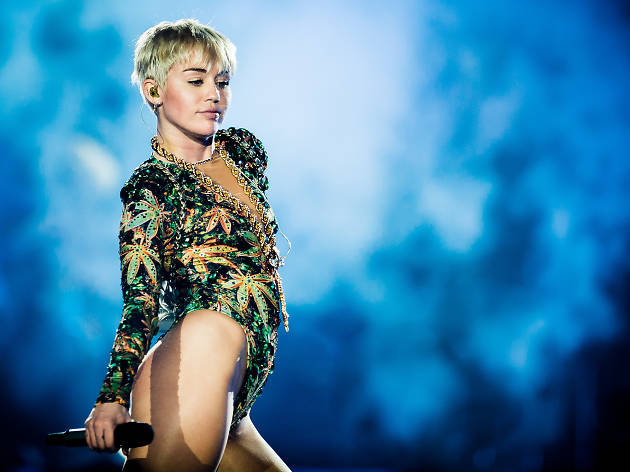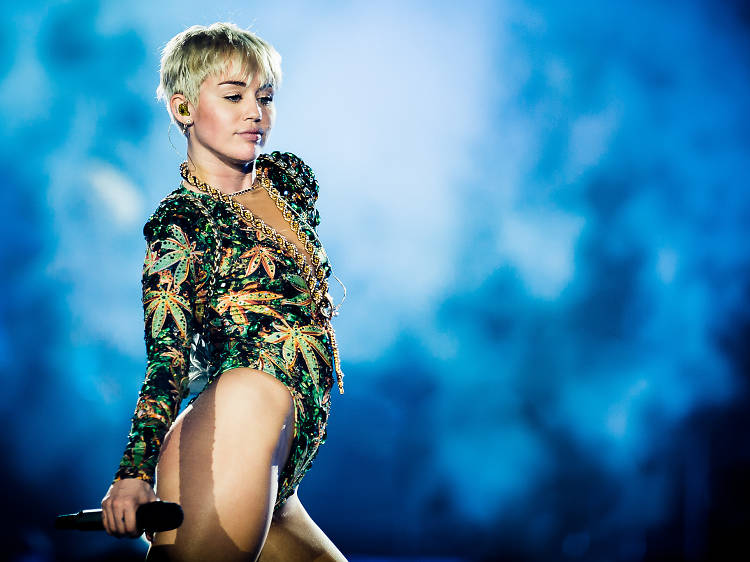 Photographer: cousindaniel.com
Thursday, July 29 at 8:45pm, T-Mobile stage
A former Disney Channel star who has been through a cavalcade of artistic reinventions, Cyrus has overseen inescapable pop anthems, embraced psychedelia with the Flaming Lips and—most recently—flirted explored synth-pop with punk rock flourishes on her recent album, Plastic Hearts. Her headlining Lollapalooza set promises to be as unpredictable as her output. She may swing onto the stage on a wrecking ball wearing next to nothing, show up in an eleaborate weed-themed costume or simply play the hits.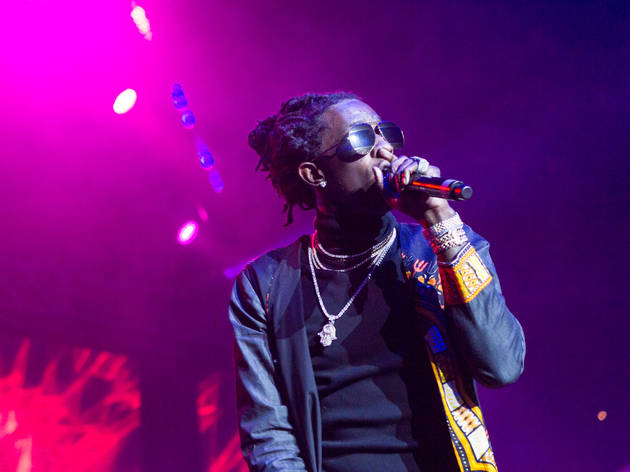 Photograph: Shutterstock
Sunday, August 1 at 4pm, T-Mobile stage
Young Thug didn't invent the Atlanta hip-hop sound rife with trap snares and booming bass kicks, but he's spent his relatively young career building on it with his unpredictable flow—and other rappers have certainly taken notice. His expansive catalogue of mixtapes and collaborative albums is a testament to his love of experimentation, and deep enough that it's difficult to know what he'll gravitate to on stage. Perhaps his Lolla set will serve as the debut of his long-awaited sophomore album Punk? Or maybe he'll simply perform deep cuts from his trilogy of Slime Season mixtapes.
Saturday, July 31 at 6:45pm, T-Mobile stage
Between the release of her Cardi B collaboration "WAP" and her debut album Good News, it hard to think of an artist who had more of a cultural impact during the pandemic. Now it's "Hot Girl Summer" once again, and the formidable Houston rapper seems poised to continue her chart-topping success on the back of a Maroon 5 feature ("Beautiful Mistakes") and a new single, "Thot Stuff." Honestly, we're a little surprised she's not headlining—get to this set early to claim a good spot, because it's sure to be packed.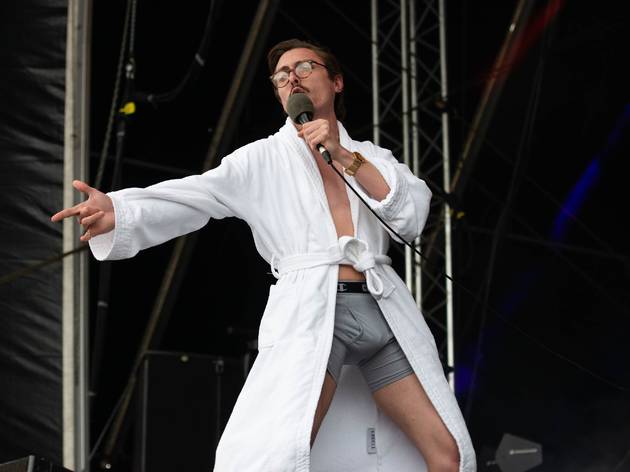 Photograph: Róisín Murphy O'Sullivan
Saturday, July 31 at 9pm, Grove stage
Better known as "Loop Daddy" to his fans, Marc Rebillet has gone from livstreaming performances in his living room to headlining stages wearing nothing but boxers and a robe. Improvising funk- and R&B-influenced tracks using a looping pedal and an arsenal of keyboards and drum machines, Rebillet's songs are equal parts topical and sexually-charged, complete with stream of conscious lyrics that bluntly tackle whatever happens to be on his mind. You'll have to skip Post Malone and Journey to see him close out the Grove stage, but we're pretty sure it'll be worth it.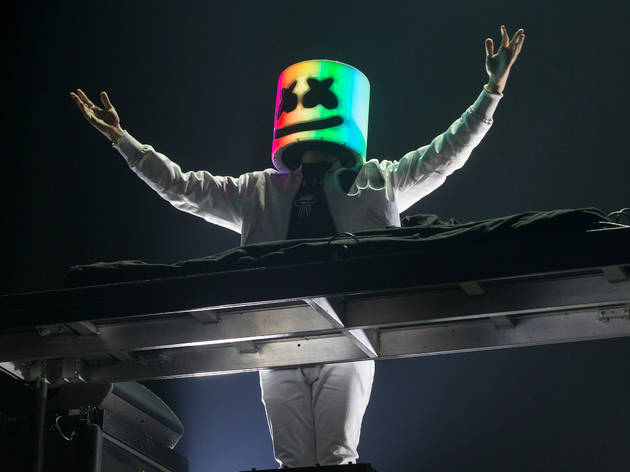 Photograph: Shutterstock
Friday, July 30 at 8:45pm, Bud Light Seltzer stage
There are just two EDM acts headlining a stage that isn't Perry's (where dance music reigns supreme) at Lolla this year, and masked producer Marshmello seems like a safe bet for a larger-than-life show. With recent collaborations with the likes of the Jonas Brothers, Megan Thee Stallion and Demi Lovato under his bright white belt, Marshmello has no shortage of tunes to spin before he gets to crowd-pleasing mega-hit "Happier." And maybe he'll bring along the army of masked dancers that joined him during his recent opening ceremony set at the UEFA Champions League Final.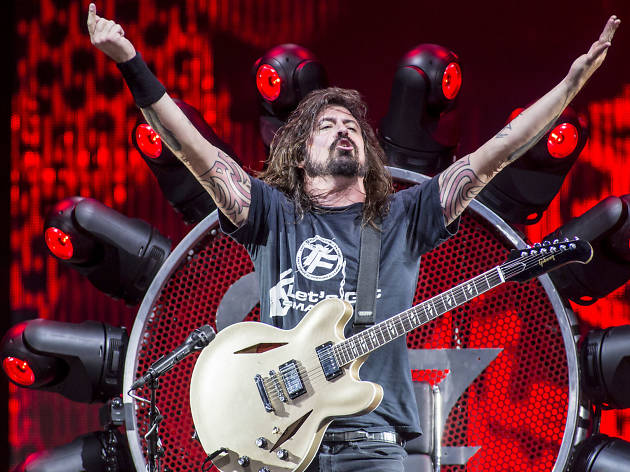 Photograph: Chris Sullivan
Sunday, August 1 at 8pm, T-Mobile stage
The Foo Fighters have been rumored Lollapalooza headliners ever since they played the festival a decade ago—and with good reason. Dave Grohl's band specializes in arena-sized rock anthems that are best experienced in an expansive venue like Wrigley Field (the site of their last two shows in Chicago) or Butler Field in Grant Park. With two hours to perform on the final night of the festival (the longest set of any band in the lineup), you can expect a career-spanning set that's nearly guaranteed to contain a "Learn To Fly" sing-along.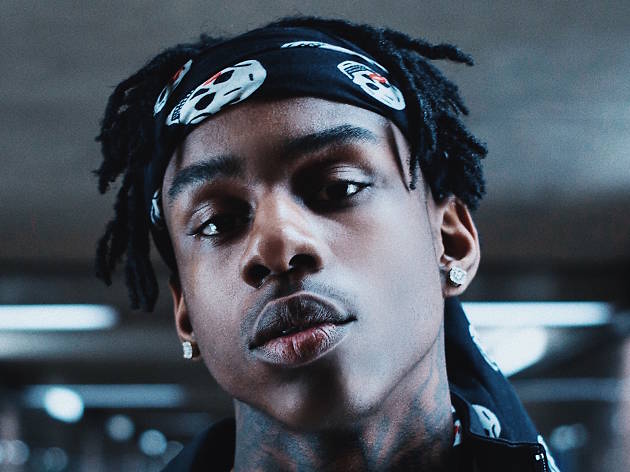 Photograph: LVTRKevin/Courtesy Columbia Records
Friday, July 30 at 5pm, Bud Light Seltzer stage
Chicago-native Polo G served as a last-minute replacement for Rich the Kid at Lollapalooza in 2019, but his appearance on this year's lineup is an indication of just how far he's come in two years. His latest album, Hall of Fame, finds Polo G trading verses with the likes of Lil Wayne, Dababy, Young Thug and Nicki Minaj—a veritable who's who of contemporary hip-hop heavyweights. Given his current trajectory, we wouldn't be surprised if he's headlining Grant Park in another two years, so catch him performing in the daylight while you still can.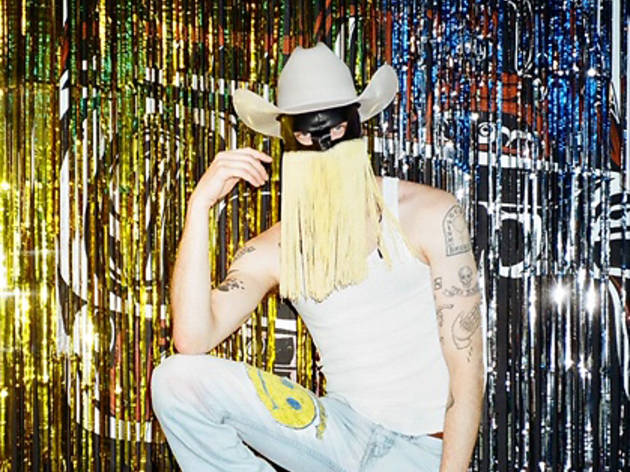 Photograph: Carlos Santolalla
Thursday, July 29 at 2:45pm, T-Mobile stage
Country music is still woefully underrepresented on Lolla's lineup, so those is search of some twangy tunes should show up early on Thursday to see Orville Peck. Known for wearing a fringed mask that conceals his identity (though his tattoos are idential to those of a Canadian punk musician), Peck is an openly-gay country crooner that has more in common Hank Williams than any of his genre contemporaries. Come to hear Peck's rich baritone and emotional balladry, and stay for his spot-on cover of Lady Gaga's "Born This Way."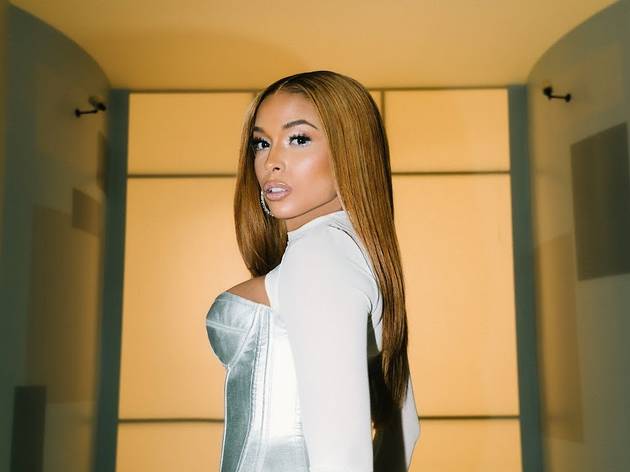 Photograph: John Liwag
Sunday, August 1 at 2:15pm, T-Mobile stage
New York rapper Princess Nokia isn't content to stick to a single lane, as exemplifed by their simultaneous release of two albums in 2020. The agressive hip-hop of Everything Sucks probably makes more sense in the context of a hot summer festival, but we're hoping that Princess Nokia finds some time to dig into the comparatively sultry R&B of Everything is Beautiful, which is awash in jazz-inflected production and plenty of chances to show off their impressive pipes.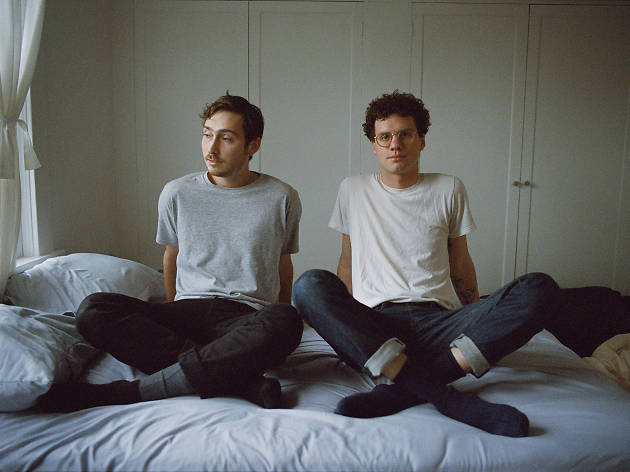 Photograph: Olivia Bee
Saturday, July 31 at 5:30pm, Tito's Handmade Vodka stage
With the exception of a single live streaming show last June, locally-based act Whitney hasn't performed in Chicago since a series of holiday concerts at Thalia Hall in December of 2019. The group's performance at Lollaplooza will serve as a homecoming of sorts for the folk-rock group—and the perfect place to debut some tracks from its recent live album, Candid, which found the band paying tribute to the likes of John Denver, David Byrne and Kelela.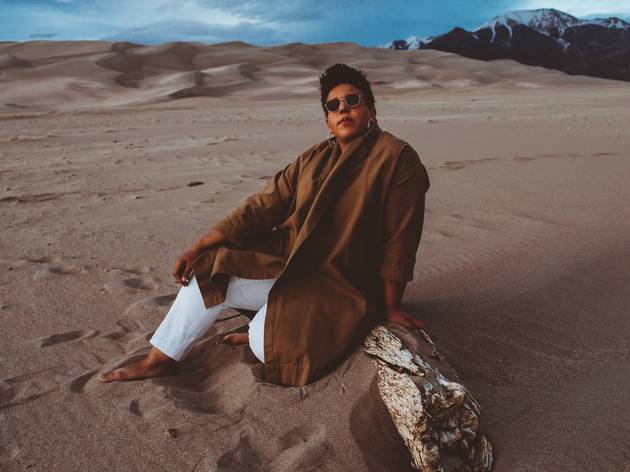 Photograph: Brantley Gutierrez
Sunday, August 1 at 4:15pm, Tito's Handmade Vodka stage
Brittany Howard's soulful vocals and rambling guitar riffs formed the backbone of bluesy rock outfit the Alabama Shakes, but her 2019 solo album revealed new sides of her considerable talent. Named for Howard's sister, who died of cancer when the two were teenagers, Jamie places Afrobeat-inspred guitar lines next to Motown-inflected balladry and experimental, spoken word jam sessions. The last time Howard came to Lolla, she performed "Get Back" with headliner Paul McCartney, but this mid-afternoon set promisies to be a far more intimate affair.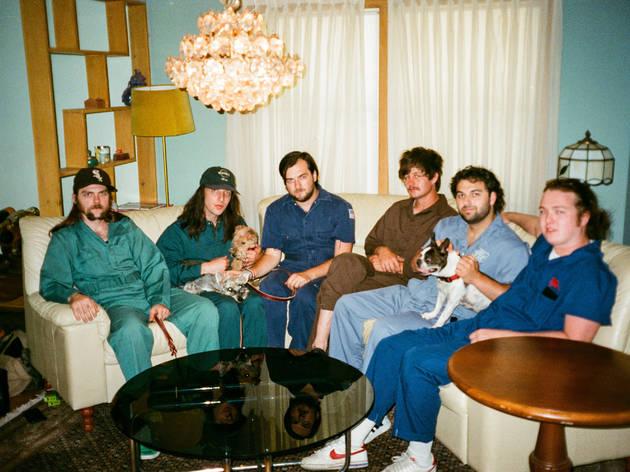 Photograph: Alec Basse
Friday, July 30 at 12:45pm, Tito's Handmade Vodka stage
There are just a handful of local acts among Lolla's lineup this year, but if you only see one of them, make it retro rockers Rookie. The Chicago sextet are students of late '70s and early '80s rock and roll, armed with songs that emulate everything from the rollicking guitar lines of the Allman Brothers Band to the taut harmonies of Big Star. At a festival where pop music increasingly dominates the lineup, some scorching solos will be a nice change of pace.