Concerts in Chicago in February 2019
February may be brief, but it's not short on great Chicago concerts, including sets from Cher, Ólafur Arnalds and more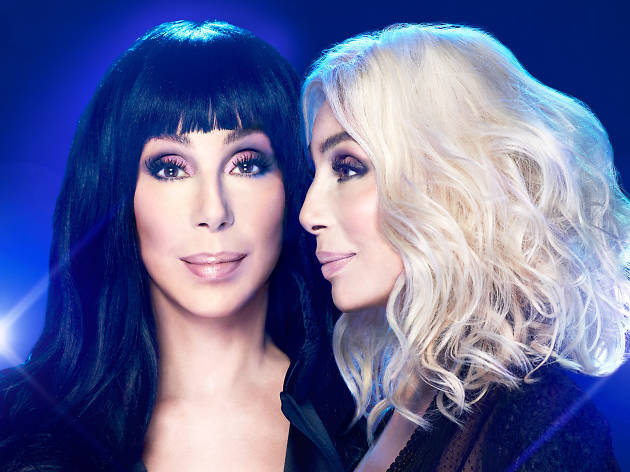 February may be the shortest month of the year, but you shouldn't let the final month of winter in Chicago fly by without seeing some live music along the way. Whether you're looking for a romantic gig to attend with your sweetheart (or solo) around Valentine's Day or just want an excuse to get out of the house when there's snow on the streets, you've got options. Catch legacy acts like Cher and Elton John, see Ólafur Arnalds tickle the ivory at Thalia Hall or attend Pitchfork's new Midwinter music festival at the Art Institute. Plot out your month of music with our guide to Chicago's February concert schedule.
RECOMMENDED: Our complete calendar of concerts in Chicago
Concerts in Chicago in February
Music, Classical and opera
Thalia Hall | Chicago, IL, Lower West Side
Making music fit for the sweeping vistas that grace Iceland's tourism advertisements, the grand neoclassical compositions of Ólafur Arnalds give Sigur Rós a run for its money. Joined by a string section and a drummer, the young Icelandic composer is aided by a pair of custom-made, self-playing pianos that help Arnalds create melodies that a single musician could never play.
Music, Pop
United Center | Chicago, IL, United Center
In the time since Cher's last North American tour, the singer has scored a Las Vegas residency, returned to acting with a role in Mama Mia! Here We Go Again and become the subject of a jukebox musical, which premiered in Chicago ahead of a Broadway run. The pop diva is returning to the road behind Dancing Queen, an entire album of ABBA covers that was inspired by her experience singing in Mama Mia!, including renditions of "SOS" and "Fernando." And with five decades of hits to draw from, you better "Believe" that Cher won't neglect her own catalog. Famed producer Niles Rodgers and his disco act Chic will open the evening.
Music, Music festivals
Art Institute of Chicago | Chicago, IL, Grant Park
Building on the success of the Pitchfork Music Festival that takes place in Union Park each July, online publisher Pitchfork turns its attention to Chicago's colder months, teaming up with the Art Institute of Chicago to present a new festival. Midwinter takes place amid the museum's galleries and performances spaces, offering three days of live music, amazing exhibits, exclusive compositions commissioned for the event and live artist interviews. The festival's lineup features an array of interesting acts, including English shoegazers Slowdive, jazz saxophonist Kamasi Washington and glitchy electronic producer Oneohtrix Point Never. Attendees can also see a special 21st anniversary performance of Tortoise's 1998 record TNT and witness avant-garde composer William Basinski play The Disintegration Loops with the Chicago Philharmonic. A base ticket to Midwinter includes access to five performances each night, with admission to additional concerts (including all of the acts mentioned above) available with the purchase of add-on tickets that cost $15–$30.