The best concerts in Chicago this week
We've combed through our music listings to find the very best concerts in Chicago this week, from rock to hip-hop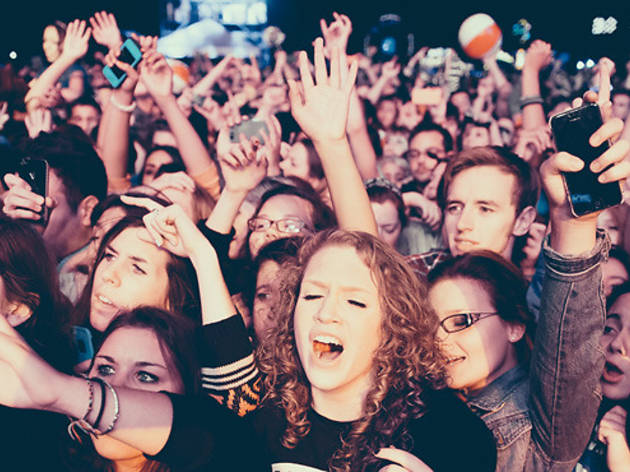 In the mood for a concert? Whether you want to mosh, sit or gently sway back and forth while standing at a summer music festival, we have the event for you. Dig through our picks of the top rock & roll, electronic, pop, soul, jazz and blues shows taking place over the next seven days. Soak up some of the city's best live music, explore rock music venues or blues music clubs and discover the best concerts in Chicago this week.
RECOMMENDED: Find more concerts in Chicago
Concerts in Chicago this week
Music, Folk, country and blues
In the decades since she recorded her first solo EP in the kitchen of her Chicago apartment, Neko Case has established herself as a formidable country and rock troubadour (and an integral part of Canadian indie rock super group the New Pornographers). Co-produced with Björn Yttling of Peter Bjorn and John, Case's latest album, Hell-On, plays to all of her strengths, filled with folk-rock ballads that showcase Case's powerful voice and her reliably dark sense of humor. During Case's two-night stand at the Vic, Shannon Shaw of Shannon and the Clams supports.
Music, Dance and electronic
Scottish trio CHVRCHES have found the middleground between synth-pop and EDM on its latest album, Love is Dead, melding the vulnerable Glaswegian vocals of singer Lauren Mayberry with dense electronic arrangements (complete with anthemic builds and drops). The group's recent collaboration with masked Philadelphia EDM producer Marshmello only solidifies its mainstream aspirations, churning out a radio-friendly dance-pop track that you'll inevitably hear during your next Uber ride. Thankfully, even if the band's latest tracks leave you cold, it's not like they'll be ignoring the more emotional compositions found on The Bones of What You Believe in concert. California pop-rock act Cherry Glazerr opens the show.