The best concerts in Chicago this week
We've combed through our music listings to find the very best concerts in Chicago this week, from rock to hip-hop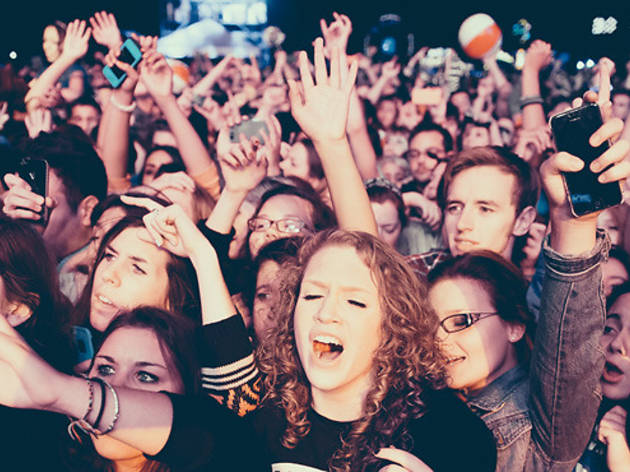 In the mood for a concert? Whether you want to mosh, sit or gently sway back and forth while standing at a summer music festival, we have the event for you. Dig through our picks of the top rock & roll, electronic, pop, soul, jazz and blues shows taking place over the next seven days. Soak up some of the city's best live music, explore rock music venues or blues music clubs and discover the best concerts in Chicago this week.
RECOMMENDED: Find more concerts in Chicago
Concerts in Chicago this week
Music, Rap, hip-hop and R&B
United Center | Chicago, IL, United Center
Houston rapper and Kanye West protege Travis Scott brings his WISH YOU WERE HERE tour back to the United Center for another evening of hard-hitting hip-hop hits. His latest tour comes in the wake of his album, ASTROWORLD, on which Scott presides over a cavalcade of famous friends on his recent record, trading verses with Drake, harnessing the psychedelic production of Tame Impala's Kevin Parker and making way for guitar riffs provided by John Mayer. There's no word yet on the show's opening acts, but we're guess that Scott will bring his portable roller coaster back to Chicago for another upside-down ride in the Madhouse on Madison.
Music, Rock and indie
Empty Bottle, Ukrainian Village
Every February, the Empty Bottle ignores the freezing temperatures, sets up some heat lamps in the street and stages an outdoor concert in the midst of a Chicago winter. If you're willing to bundle up and stand outside in the cold for a few hours, you can catch a headlining set from the dynamic garage rock duo of Ty Segall and White Fence. Punk rockers Negative Scanner, leather-clad industrial act Plack Blague, twangy local trio Glyders and psychedelic drone band Weather Warlock join in on the frigid festivities. If you need to warm up, you can huddle beneath a heater with some Goose Island beer or just head inside the Bottle and listen to the music from afar. It's absolutely free to attend, so spend a few bucks on some hand warmers.
More to explore