The best concerts in Chicago this week
We've combed through our music listings to find the very best concerts in Chicago this week, from rock to hip-hop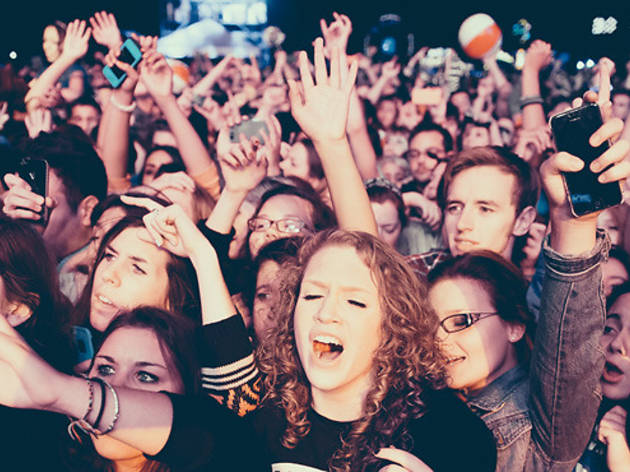 In the mood for a concert? Whether you want to mosh, sit or gently sway back and forth while standing at a summer music festival, we have the event for you. Dig through our picks of the top rock & roll, electronic, pop, soul, jazz and blues shows taking place over the next seven days. Soak up some of the city's best live music, explore rock music venues or blues music clubs and discover the best concerts in Chicago this week.
RECOMMENDED: Find more concerts in Chicago
Concerts in Chicago this week
Known for its entirely improvised live performances, Australian avant-garde jazz trio the Necks come to Constellation for two evenings of made-up-on-the-spot grooves. Throughout the course of the evening's set, a pianist, a drummer and bassist work together to slowly build a spontaneous, adventurous composition that will never be heard again—it's an impressive feat that demands to be seen (and heard).
Philadelphia troubador Kurt Vile can seemingly take any mundane element of his day-to-day life and turn in into a rousing psychedelic rock ballad—he recently penned an ode to Philly's complicated parking restrictions (aptly titled "Loading Zones") filled with slinking riffs and wry lyrical observations. During his latest visit to Thalia Hall, he'll team up with Welsh singer-songwriter Cate Le Bon, who also has a knack for avant-pop anthems with humdrum origins (her latest album, Rewards, was written entirely in a remote English cottage). Vile and Le Bon will each perform solo and then come together for a duo set, so look forward to some interesting interpretations of songs from their respective catalogs.