The best concerts in Chicago this week
We've combed through our music listings to find the very best concerts in Chicago this week, from rock to hip-hop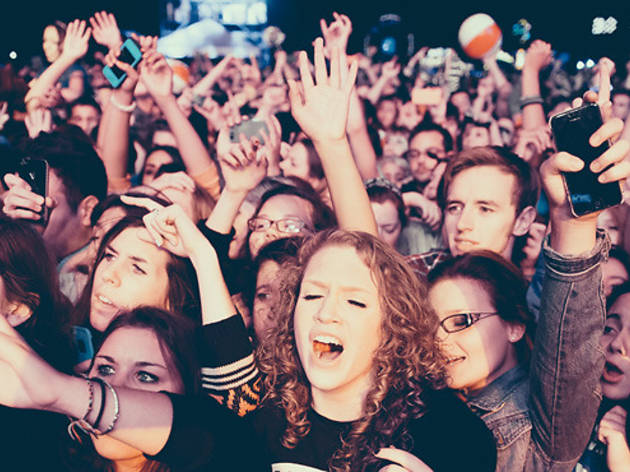 In the mood for a concert? Whether you want to mosh, sit or gently sway back and forth while standing at a summer music festival, we have the event for you. Dig through our picks of the top rock & roll, electronic, pop, soul, jazz and blues shows taking place over the next seven days. Soak up some of the city's best live music, explore rock music venues or blues music clubs and discover the best concerts in Chicago this week.
RECOMMENDED: Find more concerts in Chicago
Concerts in Chicago this week
Music, Dance and electronic
Ever since legendary DJ and producer Frankie Knuckles (better known at the "Godfather of House Music") left the Earth for the big dance floor in the sky in 2014, Metro and Smartbar have thrown an annual dance party in his honor. Benefitting the Frankie Knuckles Foundation, this year's edition is produced by the folks behind Queen! and features sets from DJs Alan King, Mark Grant and Zac Jones. Queen! residents Michael Serafini and Garrett David will also spin, and local drag queens Lucy Stoole, Nico and Jojo Baby will host the annual party. For fans of house music, it's a fitting tribute to one of the genre's titans (who would have turned 65 this year) and another great excuse to stay out late on a Sunday night.
Music, Folk, country and blues
Most people call January "the first month of the year" or "three weeks of taking my resolutions seriously," but hardcore Chicago blues fans know that it's actually "Buddy Guy month." Throughout the entire month, the legendary bluesman picks up his polka-dot guitar and takes the stage during a residency at the South Loop blues clubs that bears his name. Guy performs every Thursday, Friday, Saturday and Sunday night, with a different supporting act joining him each evening. This year, you'll see Guy paired with 20-year-old Mississippi guitarist Kingfish, local singer Demetria Taylor and veteran singer-songwriter Jimmy Burns. Tickets to Guy's January residency aren't exactly cheap, but witnessing a bonafide blues icon perform in his hometown is the kind of experience that's worth splurging for.