Overrated/Underrated Chicago: music
These unsung, unheralded music festivals, live-music venues and music genres deserve to supplant their overhyped, overexposed analogues. Sorry, Lollapalooza!
It's a fact of life: There will always be people and places that get all the hype, all the press, while similar, maybe even better, things get overlooked. Chicago music is no different. The overexposed music genres, music festivals (ahem, Lollapalooza) and live-music venues on this list are just fine, but we think the little guys deserve some love, too.
Disagree? Have your own suggestions? Let us know in the comments below.
RECOMMENDED: Overrated/Underrated Chicago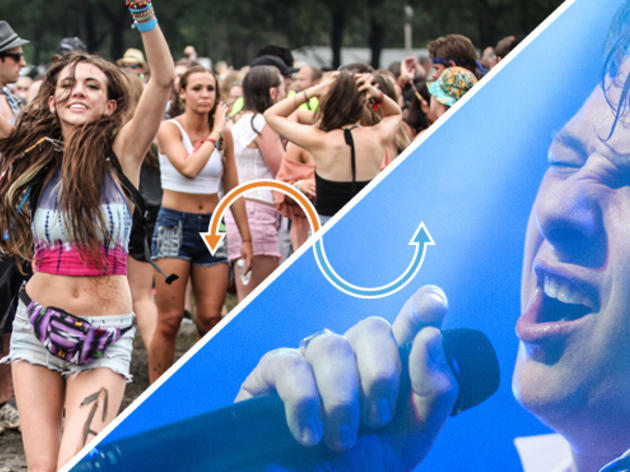 Summer music festivals / Tomorrow Never Knows
Overrated
All summer music festivals
Festivals are hot, crowded and the sound is garbage. After standing in a field earning a farmer's tan, you come home blowing black chunks of baseball-diamond dust from your sinuses. For three days. The lineups have become so big, they're riddled with bargain-bin fodder. Look, the ideal setting for seeing Interpol and Lorde is not under a blaring sun. You could smell their porcelain skin melting at
Lollapalooza
.
Underrated
Tomorrow Never Knows
Schubas' annual winter fete is SXSW in miniature—a collection of rising acts in small local venues. Each yeah, TNK ropes in musicians who end up at the summer festivals. Before they are big. We caught breathtaking sets by Jessie Ware and Sharon Van Etten at intimate shows in the past. Bonus: flushing toilets!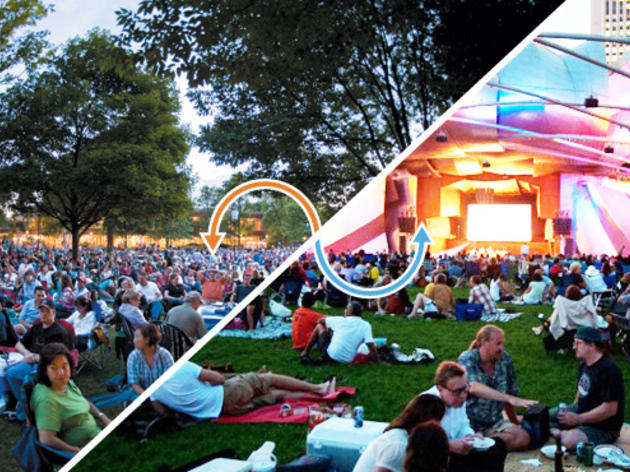 The lawn at Ravinia / The lawn at Millennium Park
Overrated
The lawn at
Ravinia
Let's be honest, the lineup at this Highland Park institution is not much different than that of a state fair or backwater casino. Sure, there is the occasional outlier like Cat Power, but ask yourself if is it worth dragging a cooler full of Bud Light Lime miles up the Metra to watch has-beens like Counting Crows, the Moody Blues, Toto or bogus iterations of "the Beach Boys." Two other bones to pick: You can't see the pavilion while sitting on the lawn, and if you leave your blanket to go to the bathroom after dark, you will never, ever find your way back.
Underrated
The lawn at
Millennium Park
This summer, the city's Downtown Sound series booked cool crowd-pleasers like Omar Souleyman, Richard Thompson, Bob Mould, My Brightest Diamond, the Both and Russian Circles. The inspired Loops and Variations series paired mind-expanding acts like Oneohtrix Point Never with clever classical radicals like Spektral Quartet. And here, you can actually see the stage from the lawn. Sort of.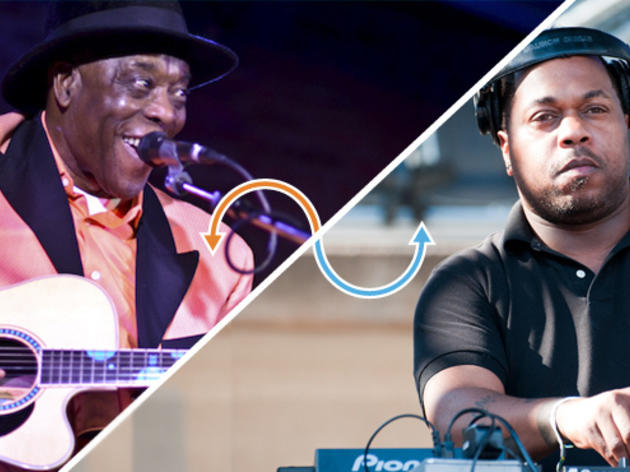 Overrated
Blues music

While our blues musicians and Chess Records revolutionized pop culture, we can't claim the artform as our own. Heck, even St. Louis calls their hockey squad the Blues. Besides, all the attention given to a shrinking stable of blues musicians overshadows other vibrant scenes in the city, ones that continue to push their genres forward, like jazz, classical and hip-hop. If we don't hear "Sweet Home Chicago" for the rest of our lives, I think we're okay with that.
Underrated
House music
Instead of tourists flocking to bars to hear music originally imported from Mississippi, how great would it be if people flocked to
Smart Ba
r
to hear something undeniably invented in Chicago, like house? Well, it likely happens now, albeit in much smaller numbers, and probably coming from Europe. As EDM continues to grow, and as roots music becomes more and more niche, this might be the case. Picture a 60-year-old Calvin Harris spinning tracks in Grant Park at the 2044 Chicago House Fest.
Show more