The real headliners of Lollapalooza 2014
Who are the most popular acts at Lolla? Fans say Lorde and Foster the People should top the bill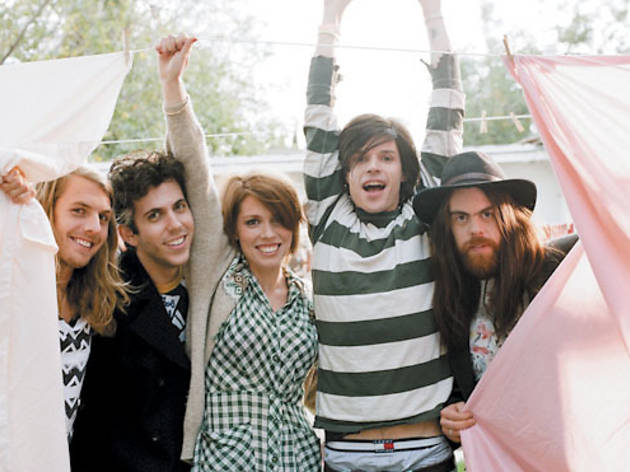 1/10
Photograph: Autumn de Wilde
We start our adventure down the top ten with indie-pop collective Grouplove. Quircky and always out to make you feel good about life, the L.A. group built its major following off the back of single "Tongue Tied." But don't call them a one-hit wonder. Now a second album and a song in The Fault of Our Stars motion picture soundtrack, Grouplove is cruisin'.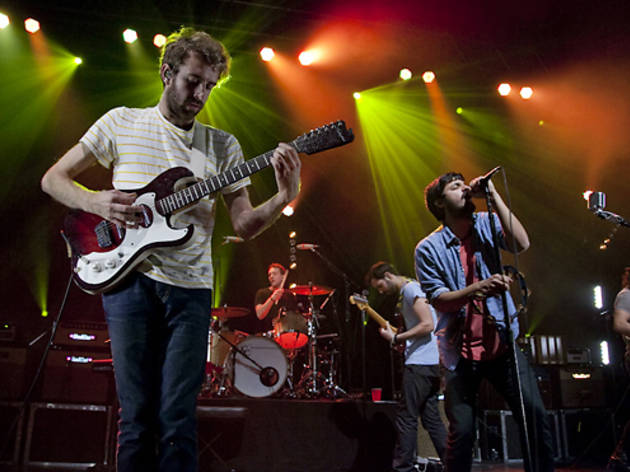 2/10
Photograph: Ashlee Rezin
Staying in California, up next is Irvine's Young the Giant. These guys became a popular act when they performed "My Body" off of a self-titled debut in 2011 on the MTV VMAs. Young the Giant played on a main stage at Lolla back in 2011.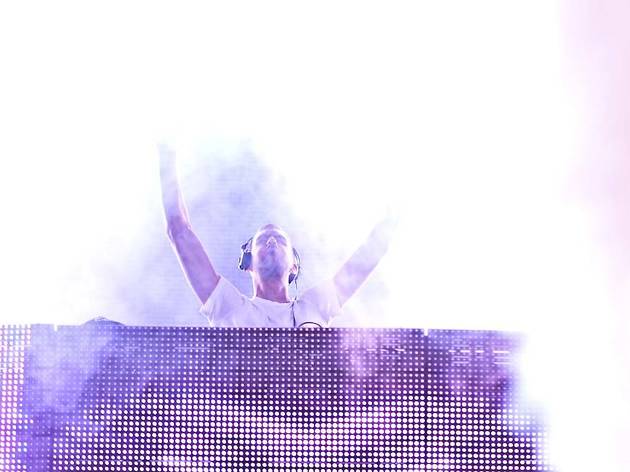 3/10
Photograph: Ryan Bourque
Calvin Harris has made Scotland a dance mecca. While his production work was a boost for stars like Rihanna, and his first record is a great bit of neo-Beck, it really wasn't until 2011 that Harris broke as a solo artist (in the States) with single after single—"I Need Your Love", "Feel So Close" and "Sweet Nothing." His newest jam, "Summer," is designed for events like this.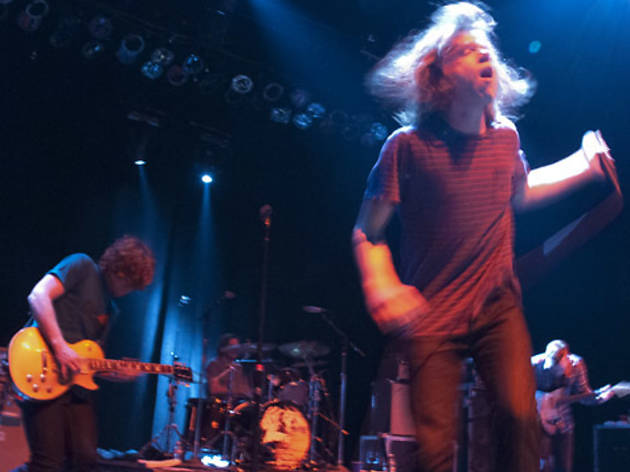 4/10
Photos by Daniela Montelongo
Cage the Elephant has come a long way since debut single "Ain't no Rest For the Wicked." These guys are also friendly faces to Chicago, as they have made appearances at the Aragon, Reckless Records, and past Lollapalooza festivals. Having come into their own with a third album, Melophobia, which manages to find the middle ground between Modest Mouse and the Black Lips, the Kentucky rockers are coming back with more tunes and more crowdsurfing.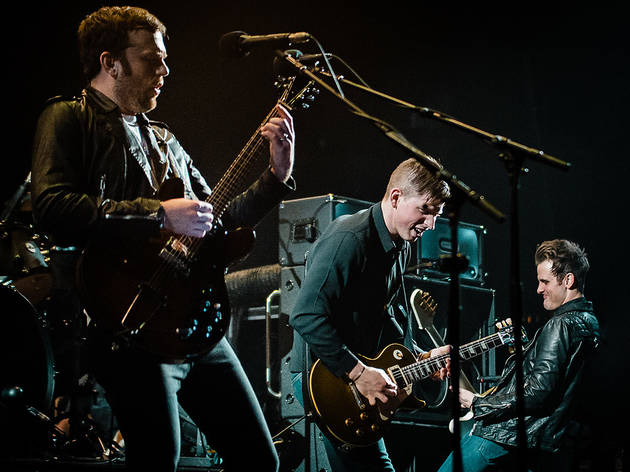 5/10
Photographer: cousindaniel.com
Being together for 11 years and creating seven albums is a crazy accomplishment that only few bands achieve. After headlining in 2010, the Kings have cleaned up a bit and rebounded with Mechanical Bull, and it seems their popularity has not waned.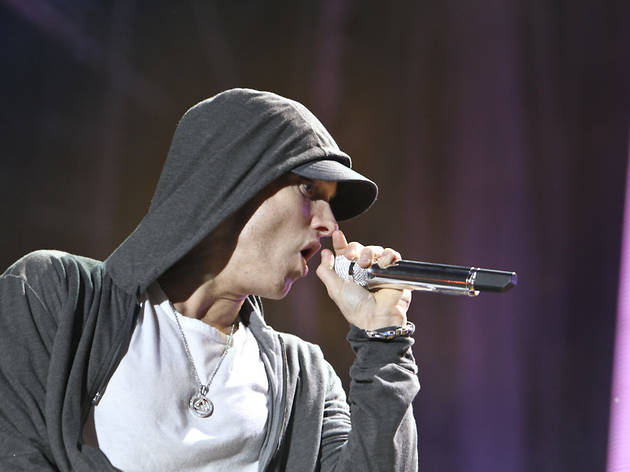 6/10
Photograph: Rory O'Connor
Being the first act to break 5,000 votes, we're not suprised that Marshall Mathers got such a high ranking on this list. It has been 15 years since the MC dropped his first LP. Even though he's 41, adolescent rhymes keep flowing out of him.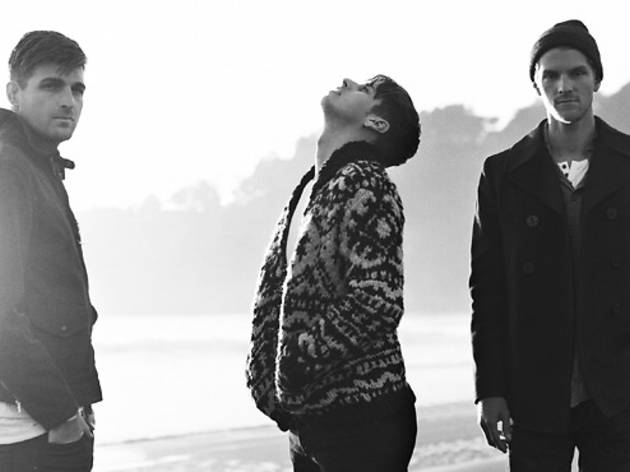 7/10
The L.A trio can pat itself on the back for getting the fourth spot on this list. Foster the People's poppy songs owned the summer of 2011 (there was a massive crowd to watch them on the south field at Lollapalooza), and fans seemed to have greatly outvoiced the critics (don't they always?) for second album Supermodel. We're gonna get a setlist with rife with recent tracks, but nothing will drive 'em wild like "Pumped Up Kicks."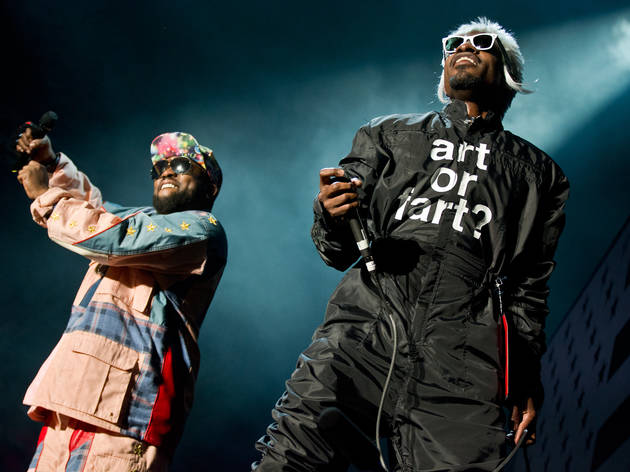 8/10
Photograph: Michael J. Chen
Runner up, and not by much, are reunited Southern hip-hop icons Andre 3000 and Big Boi. The duo caused great excitement after announcing a tour, saying, "It's truly an honor to celebrate 20 years and still be free to do music the way we choose." They've finished headlining Governors Ball and Coachella (and just about every other festival in America), but we're still excited as hell to have them grace our presence in Grant Park.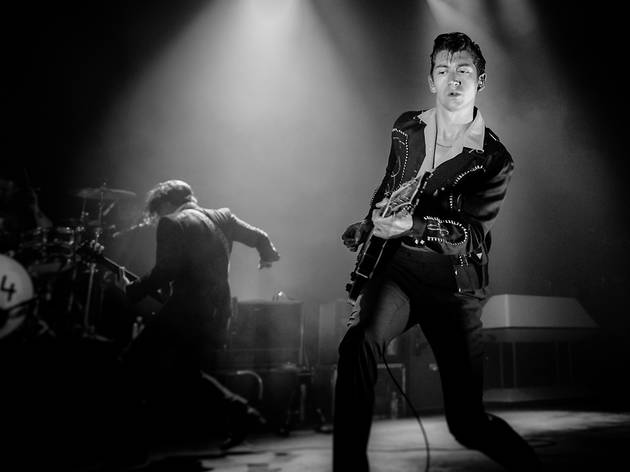 9/10
Photograph: cousindaniel.com
Based on a democratic vote, the most anticipated act of Lollapalooza is Sheffield's Arctic Monkeys. It's funny that when the Arctic Monkeys recently accepted the Brit Award for Best Album, for AM, Alex Turner told the audience, "Yeah, that rock'n'roll, it seems like it's faded away sometimes, but it will never die. And there's nothing you can do about it." He may be right.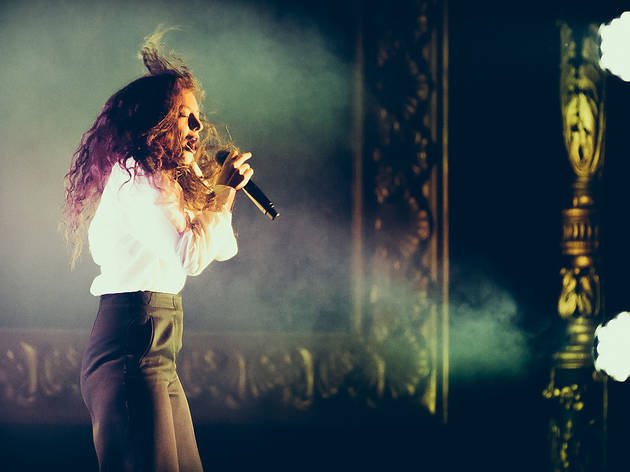 10/10
Photographer: cousindaniel.com
Saying that the past two years were good for Ella Yelich-O'Connor would be a massive understatement. The 17-year-old New Zealander has captured the hearts of millions of fans with her debut abum, Pure Heroin, and its viral single "Royals." Getting a Grammy was a gravy. Every year there is that one late-afternoon act that outdraws headliners (Ellie Goulding, Florence), and Lorde is primed to pack the field in 2014.
We all know that Lollapalooza is the biggest summer music festival in town, and with it come hordes of publicists, labels and critics who try and determine which acts people want to and should watch. But the verdict of which acts truly reign supreme comes down to the fans. It is always surprising and fascinating—though it shouldn't be—to see a band beloved by the press playing to a sparse crowd in Grant Park, while some newcomer on a major label with a sizable social media following draws in thousands.
The cool thing about the Lollapalooza website is that we can predict to some degree which performers will draw the largest crowds. The interactive schedule allows concertgoers to add an act to their Facebook "MyLolla" schedule. So we tallied the likes and adds to fans' schedules to see who is the most popular. You might be surprised. Scroll down to see the votes. (Note: They may have changed since this was published.)
Some quick takes:
• Grouplove, Cage the Elephant and Young the Giant are much, much bigger than the media gives them credit for.
• Childish Gambino is one of the most successful rappers in America. Deal with it.
• Our 10 acts you might not know remain largely unknown. (We wrote that in March, before Iggy blew up.) Ditto our 9 not-douchey electronic acts on the bill.
• People still care about the Temper Trap.
Here are the top 35 acts at Lolla based on the number of accumulated votes (as of Friday, June 20):
1. Arctic Monkeys5776
2.Outkast5768
3.Lorde5763
4. Foster the People5730
5.Eminem5459
6.Kings of Leon4880
7.Cage the Elephant 4796
8.Calvin Harris4468
9.Young the Giant4337
10.Grouplove4287
11.Childish Gambino4218
12.Skrillex3990
13.Fitz and the Tantrums3917
14.Zedd3795
15.Chvrches3329
16.Chance the Rapper3285
17.The 1975 3195
18.The Temper Trap 3174
19. Portugal. The Man 2989
20. Broken Bells 2864
21. Iggy Azalea 2832
22. Krewella 2818
23. Nas 2688
24. The Head and the Heart 2645
25. The Avett Brothers 2601
26. Phantogram 2486
27.Bombay Bicycle Club 2410
28. Lykki Li 2272
29.Chromeo 2159
30.Flosstradamus 2015
31.Interpol 1924
32. Manchester Orchestra 1909
33. The Airborne Toxic Event1807
34. The Glitch Mob 1638
35. Cut Copy 1637