Wavefront Music Festival 2013: Jacques Lu Cont interview
Stuart Price, the man who helped revive the '80s, saxophone solos and Madonna, chats about dancing to Lionel Ritchie and what EDM means to him.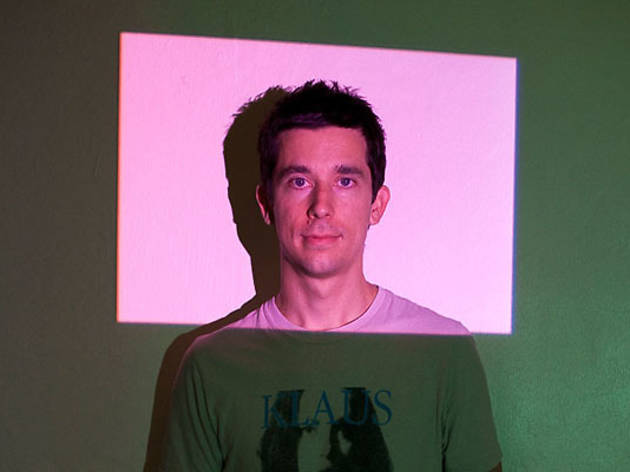 Stuart Price is not a household name, but even your mom and dad have likely boogied to his work. The 35-year-old has crafted albums with Madonna, the Killers and Seal. Using the aliases Jacques Lu Cont and Les Rhythm Digitales, Price helped restore the good name disco and '80s synth-pop on forward-looking electronic platters like 1999's Darkdancer. A cult hit at the time, Darkdancer now sounds like a crystal ball of everything that has followed since in pop music.
Price also works under the names Thin White Duke and Zoot Woman, not to mention a few other handles. Why all the obsfuscation? "I've always felt like alter egos are something more akin to album titles," the British producer says when I ask about his shifting personas. "When you have a different thing to say, you give it a different name. Although it makes [my work] harder to follow, I relish the fact that I have to prove it all over every time."
Price, under the guise Jacques Lu Cont, will get to prove himself anew to a horde of sun-baked Chicago beach-goers on July 6 at the Wavefront Music Festival. I chatted with him via email.

How often are you mistaken for being from France?
Tous les jours.
When Darkdancer came out in 1999, it seemed out of step with the more aggressive and psychedelic big beat electronica of the time, but in hindsight it sounds so presaging. You were referencing disco, funk and synth-pop—the '70s and '80s—before it was safe to do so. Were those decades of old something you had always admired?
What I liked was if I went to parties and played some Lionel Richie or
Nik Kershaw
, even though it got weird looks, I couldn't stop dancing my ass off. So that gave me the beat, but it was things like Frankie [Goes to Hollywood] and other Trevor Horn productions that I just loved from the heart. I always thought their pursuit of scale was so great. It stayed female without getting too polished and male.
Darkdancer
was met with either love or hate...some people loved where it went and others wanted me to disappear fast! But I was at home making it in my bedroom, and I thought the further you push the better it got.
Another supposedly distasteful pop element you helped restore to its glory is the saxophone solo. The Killers' Day & Age features some awesome reed work. Was that something you pushed on the band?
That was actually the band's idea. I just think they felt comfortable suggesting it to a producer who would embrace it rather than shuffle it away. There was a Stones track "Undercover Of The Night" that we really liked and felt a sax would have been good in. So we liberated it! Its like a lot of these things, if you do it because on some level you feel it in your heart it will be fine. If you do things with irony, I think they stink.

Does the '80s get a bad rap production wise? Bear in mind that we in the office have been listening to nothing Huey Lewis and ZZ Top lately, so the answer is yes.
It's funny because what was happening in the '80s was such an explosion of discovery technologically. I mean they were really pulling miracles to make some of those tracks. I just think that it got abused and formulaic as much as anything else. And sometimes it got too fastidious, which can start to feel anal and then loses all its sexiness. No pun intended.

I won't ask about what Madonna is like.
That's like a board game rule. Do not pass go. Do not collect $200.

Now that the '80s have been back in pop fashion for so long (longer than the 80s ran, really), what is next?
EDM—edible dance music.

Being in America on a beach on Independence Day weekend, do you feel any pressure to provide fireworks and/or eat a hot dog?
I'll be first in line. At the EDM stand.

Jacques Lu Cont plays July 6 at 5:30pm on the Wave stage at Wavefront Music Festival.