UPDATE (Oct 22): Open House Chicago has been extended through November 1, meaning that you have an extra week to get out and learn about the city's neighborhoods.
The 2020 edition of Open House Chicago kicks off on Friday, October 16, though participants won't be venturing inside any of the buildings included on this year's list of featured structures. Instead, the annual event has been retooled as a series of self-guided walking tours, allowing folks to visit notable neighborhood sites with the help of audio narration delivered via a new mobile app. Sure, it's not the same as being able to gaze out at Grant Park from atop the Cliff Dwellers Club in the Loop or admire the bright mosaics inside the Saints Volodymyr & Olha Church in Ukrainian Village, but it's still a chance to safely appreciate some of the beautiful architecture that populates our city.
Running 10 days instead of a single weekend (through October 25), you have more time to dig into Open House Chicago's offerings this year, which focus on neighborhoods on the city's West and South Sides. Not sure where to go during the Chicago Architecture Center's annual festival? We've picked five areas to visit in the coming week—don't forget to wear a mask and keep six feet from other groups of Open House participants.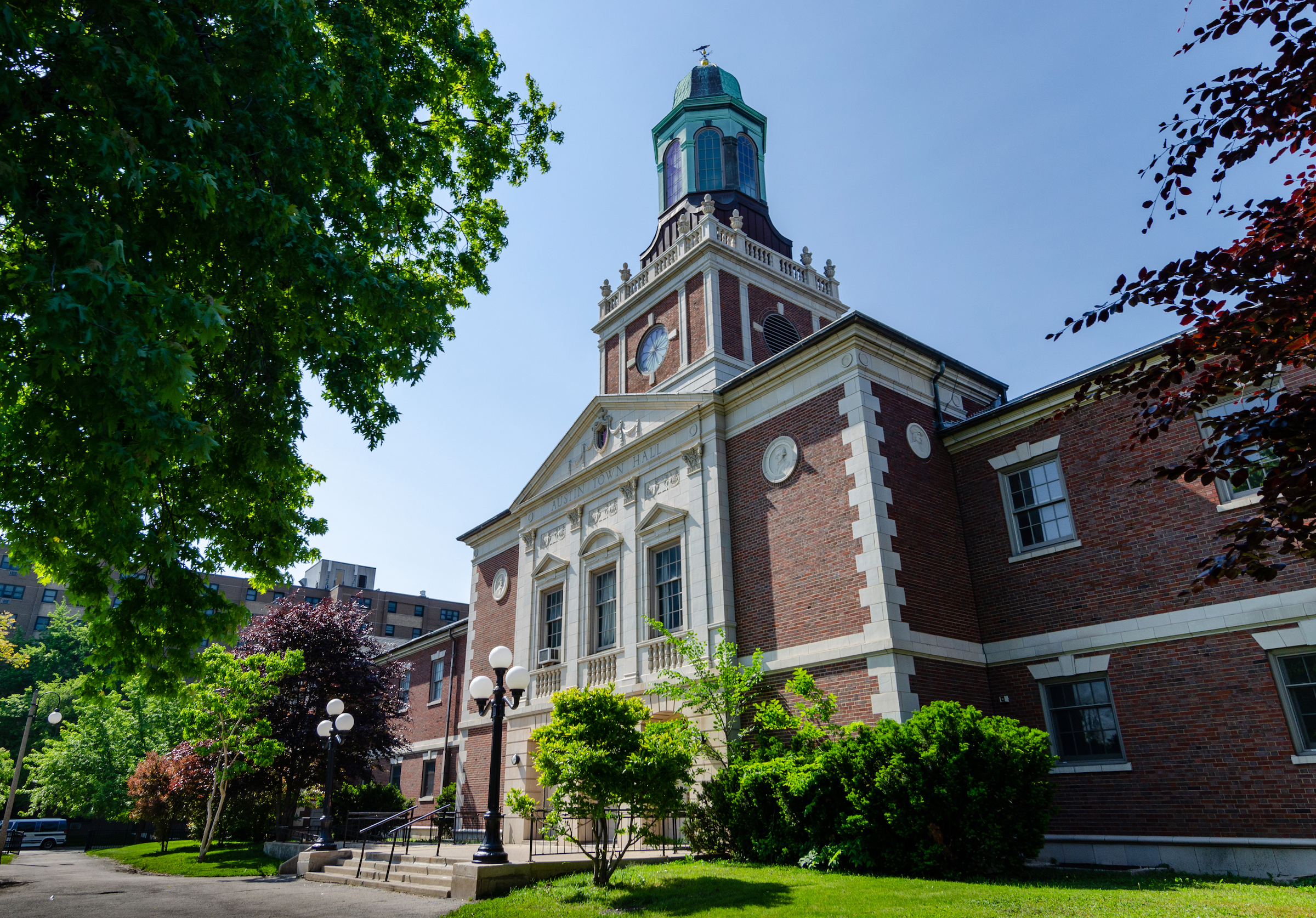 Austin
A former suburb that was annexed by Chicago just before the turn of the 20th century, the West Side neighborhood of Austin is the second most populated community area in the entire city. Head north of the Central Green Line station to see the Austin Town Hall Cultural Center, which took the place of the town hall of the Village of Cicero (which Austin was formerly a part of) in 1930, modeled after Philadelphia's Independence Hall and outfitted with an ornate auditorium, a gymnasium and an indoor swimming pool.
While you're in the area: Walk through Columbus Park, designed by Prairie-style landscape architect Jens Jensen, the same person who designed Humboldt, Garfield and Douglas Parks in the early 1900s. Just up Central Street, you'll find the West Side location of Chicago's other beloved fried chicken chain, Uncle Remus Saucy Fried Chicken.

Beverly
While it's officially part of Chicago, Beverly retains the trappings of a small town thanks to its abundance of single-family homes built on lots that are much larger than those in other parts of the city. One of the most unique structures in the area is the Givins Castle, originally built as a lavish private residence for real estate developer Robert C. Givins in 1887 and modeled after Ireland's medieval castles. Today, it's home to the Beverly Unitarian Church, which converted the towering limestone structure into a meeting place for its congregation.
While you're in the area: Visit the Beverly Arts Center, where you can take in a free exhibition of paintings by artist Elaine Miller in the Simmerling Gallery. Then, head to 95th Street and grab a burger or shake for the road at Top Notch Beefburgers, a Beverly institution that has been feeding the neighborhood since 1942.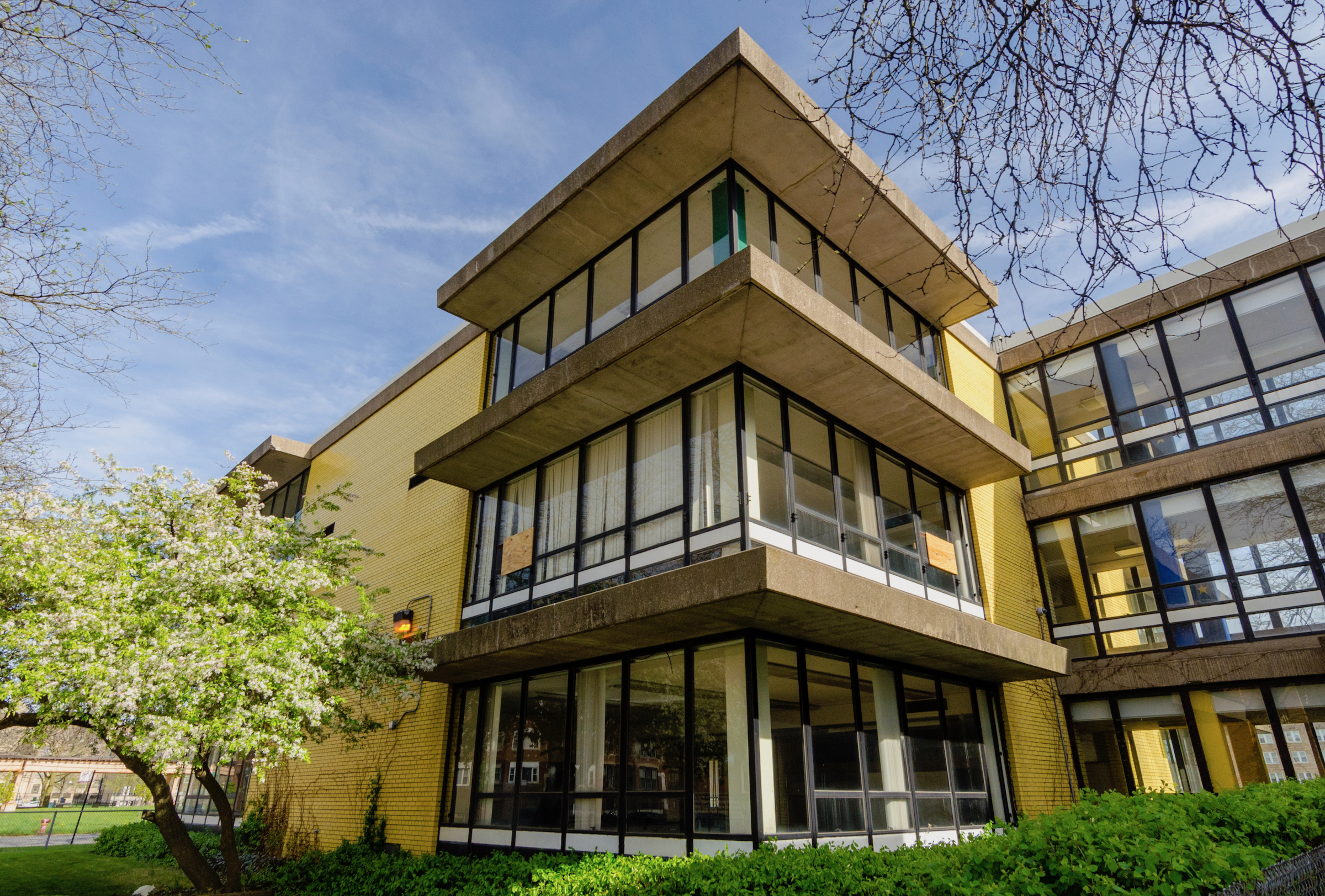 Bronzeville
Once known as the "Black Metropolis," the community of Bronzeville was historically a cultural nexus for African-American culture, once home to an array of nightclubs, cafes and theaters as well as prominent figures like jazz musician Louis Armstrong and poet Gwendolyn Brooks. An elementary school built on Indiana Avenue in the '60s was named for Bronzeville businessman Anthony Overton, who was the first African-American man to own a major business producing products for drug and grocery stores. The school was one of many shuttered by the city in 2013, but the striking building will soon house the Overton Business and Technology Incubator, providing co-working spaces for local startups.
While you're in the area: Check out the solar-powered pyramid sculpture created by Chicago artist Shala, which sits outside Gallery Guichard, across the street from the Harold Washington Cultural Center. Then, make your way up Martin Luther King Drive to Yassa African Restaurant, where you can sample Senegalese cuisine like deep-fried salmon and chicken in mustard sauce.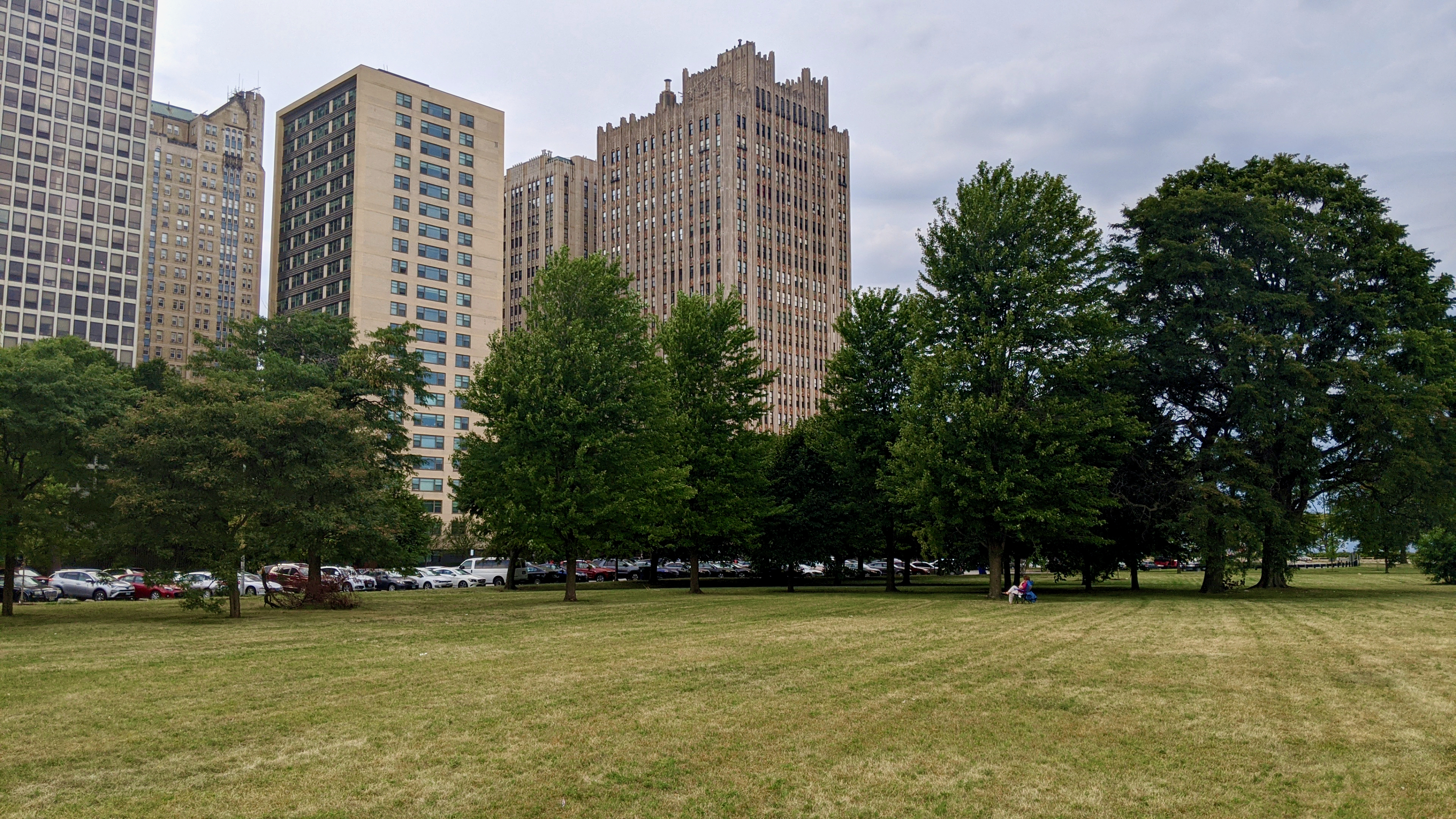 Hyde Park
When most people think of Hyde Park architecture, they typically recall the Gothic buildings that populate the University of Chicago campus, the turn-of-the-century design of the Museum of Science Industry and Frank Lloyd Wright's famous Robie House. But there's more to see in the historic community, such as the 22-story Powhatan apartment building, which is part of a line of high-rises near Kenwood. Constructed in 1929, the exterior is covered in Art Deco details and embellishments (bring some binoculars to take them all in) that depict several not-entirely-historically-accurate references to the Powhatan Native American tribe, for which the building it named.
While you're in the area: Walk over to the Hyde Park campus to look at some colorful fall foliage while it's still clinging to the branches. Then, stop by Hyde Park Records to shop one of the city's best collections of used vinyl, books and CDs.

Near West Side
A catch-all community area made up of portions of the West Loop, the Illinois Medical District, University Village, Greektown and Little Italy, the Near West Side has transformed from an industrial area populated by immigrant enclaves to a destination for dining, drinking and Bulls games. Dating back to 1860, The Church of the Holy Family is a remnant of the neighborhood's past, founded by a Dutch immigrant who established Chicago's first Jesuit church and welcomed a diverse congregation through its doors. Outfitted with the oldest surviving stained glass window in the city, this church is resilient, surviving the Great Chicago Fire, a proposed demolition in 1990 and a fire within the building in 1993.
While you're in the area: Take a stroll through the nearby University of Illinois at Chicago campus and see if you can appreciate its concrete Brutalist architecture before making your way across I-290 to Greektown, where various restaurant are offering dishes like spanakotiropita and saganaki, whether you care to dine in or take your food to go.
Most popular on Time Out
- A glittering tunnel of lights will illuminate the Chicago Botanic Garden this winter
- Here's where to find apple picking near Chicago
- Lou Malnati's is not at all amused by a deep dish jab in 'Emily In Paris'
- The 13 best breakfast restaurants in Chicago
- A three-step guide to voting by mail in Chicago