Dealing with crowds is a fact of life at Lollapalooza, but the hordes of people that form at an event where more than 100,000 stream into Grant Park daily are a bit more worrisome this year, as they present conditions that could result in the spread of COVID-19. Local doctors agree that the festival setting presents a risk, which is only compounded by Lollapalooza's lack of scrutiny when it comes to verifying vaccination cards and negative COVID-19 test results during the entry process.
If Thursday's crowds are any indication, plenty of people are showing up to see their favorite bands in tightly-packed crowds, regardless of the risk. Any frequent festival-goer knows that it's possible (and often preferable) to take in sets from the back of the crowd, where conditions are less claustrophobic and the sound it often better. And there are certainly plenty of places to do just that near many of Lolla's stages, though you may have to vie for a spot in the shade.
However, if you're looking to escape the masses between sets, your options can be somewhat limited. That's why we scouted out a few spots throughout Grant Park that are typically sparsely populated. We can't guarantee that you'll always find wide open spaces (and social distancing), but posting up at these locales should give you a bit of temporary breathing room.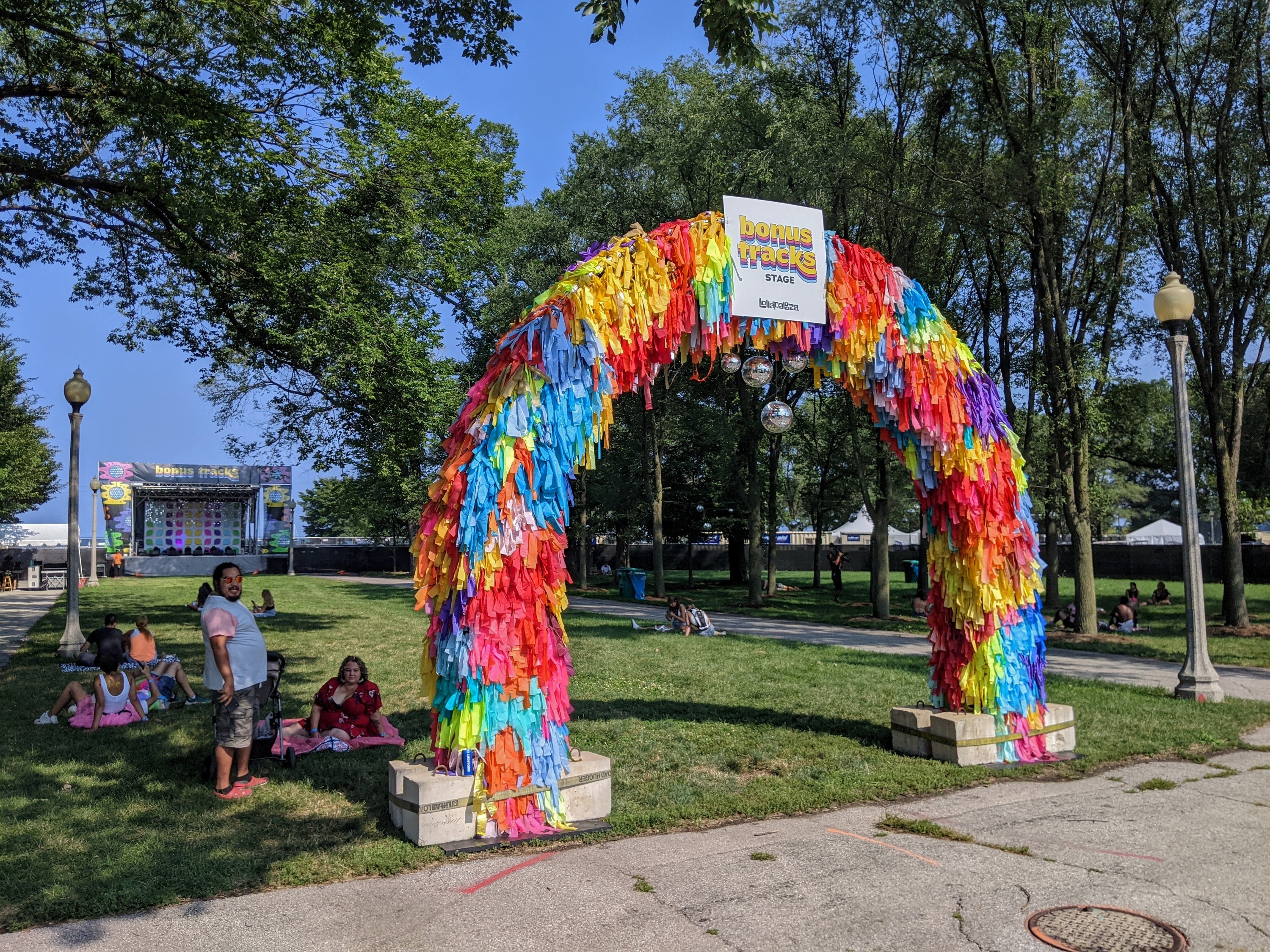 Bonus Track stage
This auxiliary stage (which took over the spot that the family-friendly Kidzapalooza stage once occupied) only hosts a handful of events each day, including live artist interviews and drag performances. When it's not in use, the tree-lined alcove is a great place to relax in the shade—take a look at the Lollapalooza schedule to figure out when it's vacant.
South of the Grubhub Refuel Station
This patch of grass just north of Balbo Avenue and south of the new Grubhub Refuel Station tent offers a view of Perry's stage, in addition to all the ground-shaking bass. As long as you don't mind sitting in proximity of the festival medical tent that happens to be located here, this shady space is a decent spot to rest your legs and listen to some beats from afar.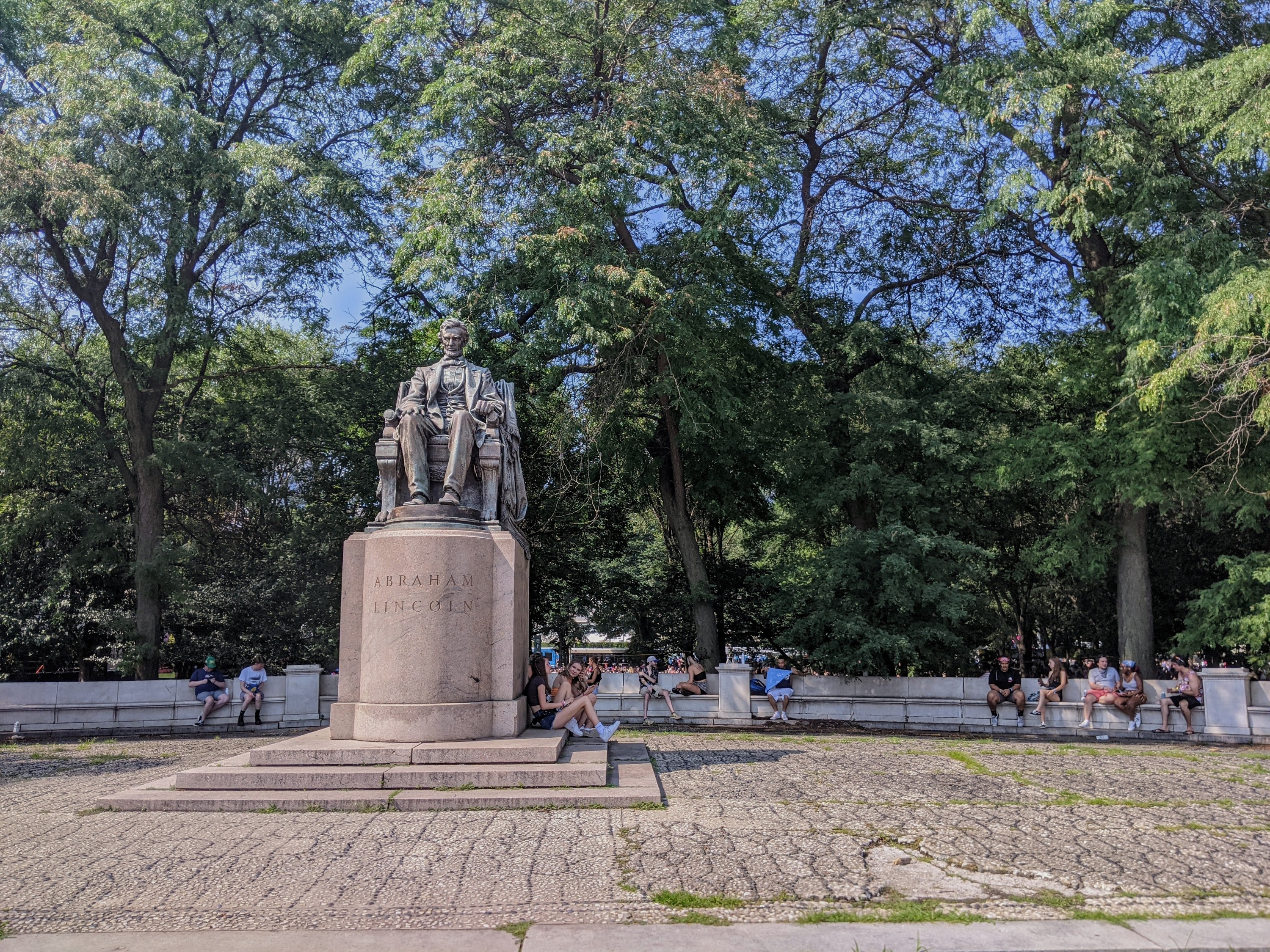 Abraham Lincoln statue south of the Grubhub Stage
A perennially popular landmark where some Lolla attendees come to meet with friends and dig into food from Chow Town, this monument to Illinois senator-turned-President Abraham Lincoln is easy to find, located just to the west of Columbus Avenue and directly south of the Grubhub Stage. Get a spot on the benches surrounding the statue if you want to see what's happening on the stage to the north—otherwise, there's plenty of room on the steps.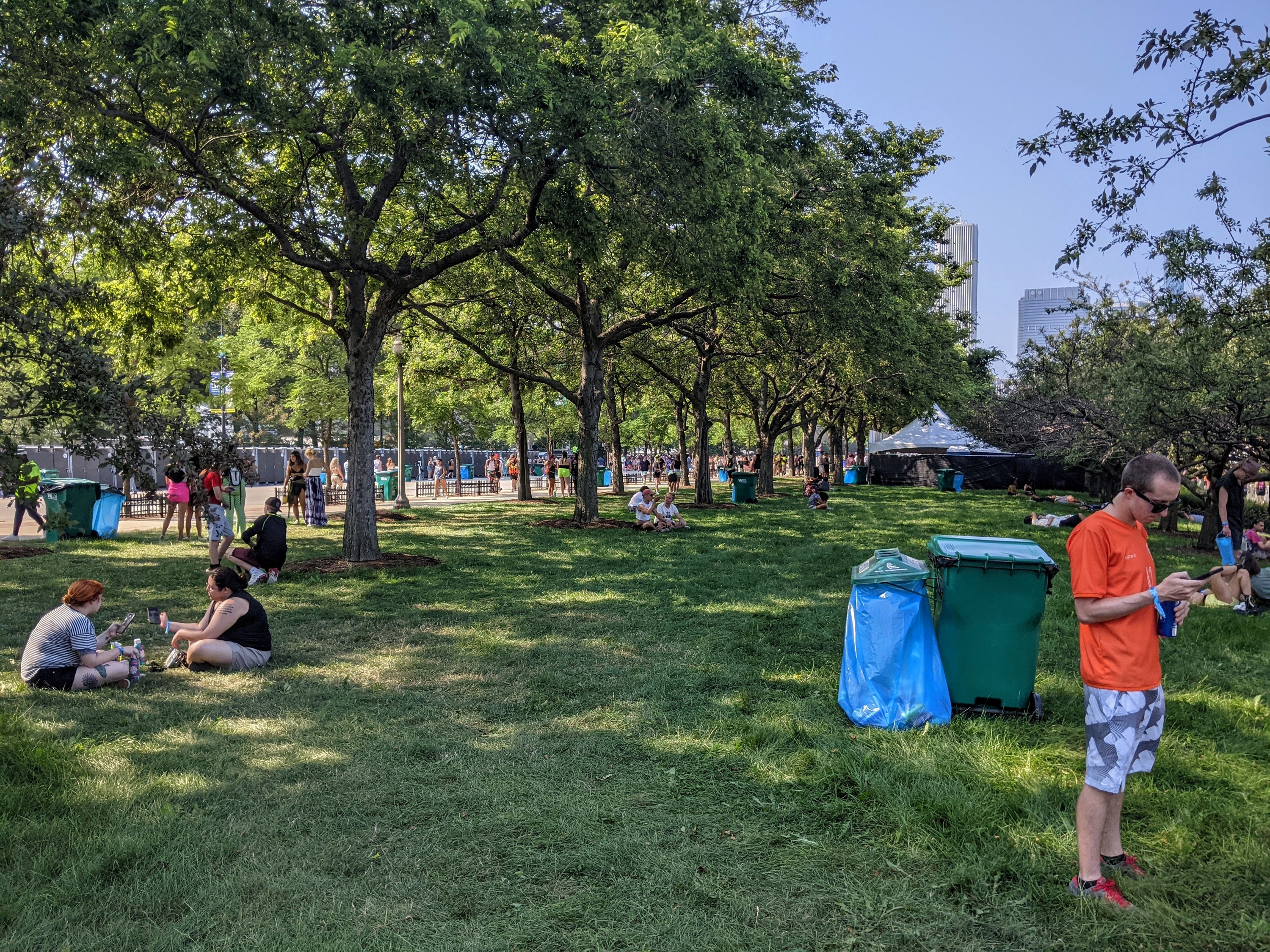 Between Columbus Avenue and the T-Mobile Stage
Head all the way south on Columbus Avenue to find this patch of grass, just to the east of the porta-potties that line the western edge of the street. This area is likely to get a bit more crowded later in the day, when more prominent acts (and headliners) show up on the nearby T-Mobile Stage, but you should be able to find somewhere to sit ahead of the final few sets of each day.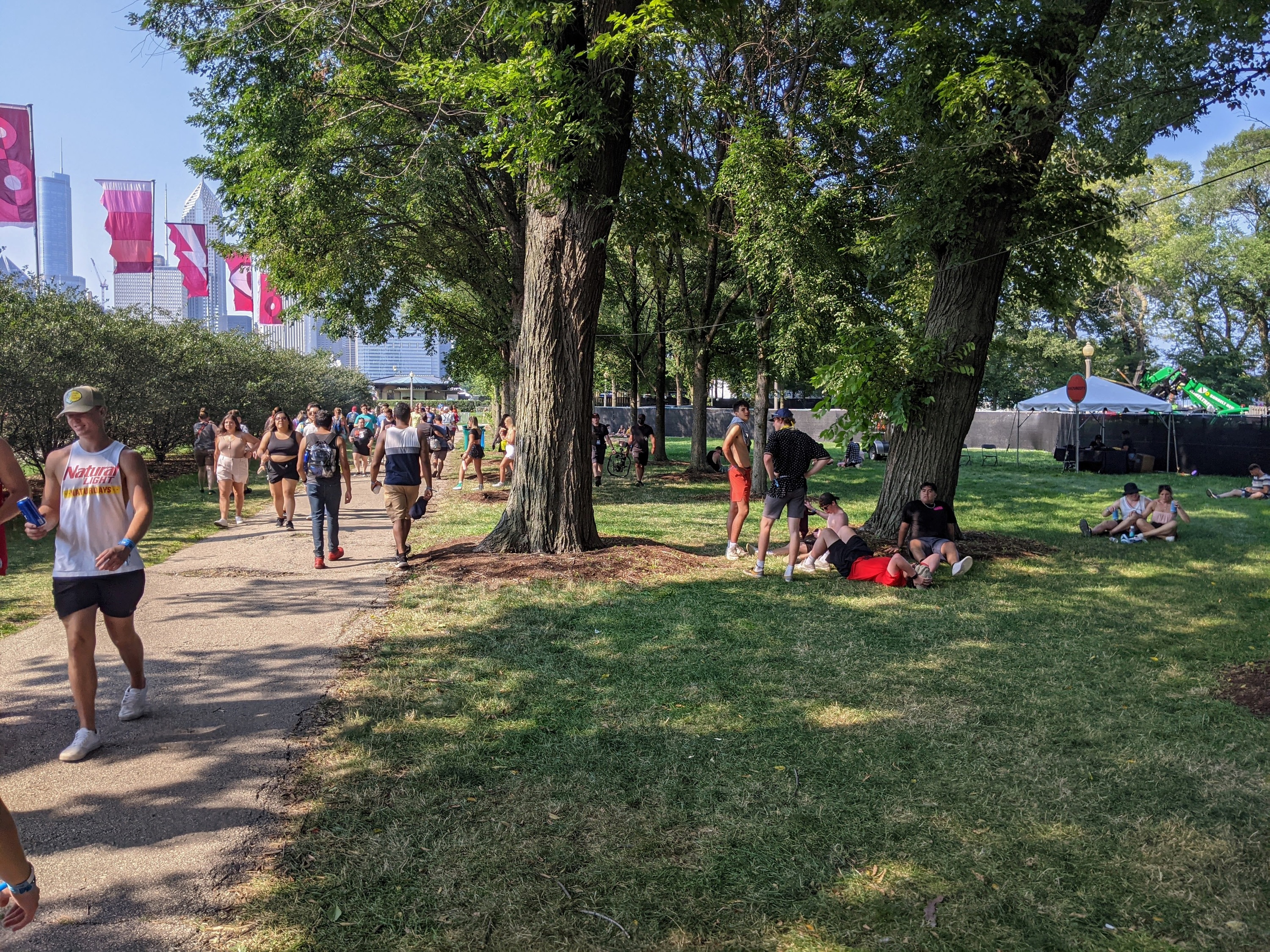 Along the paved walkway between Balbo Avenue and Buckingham Fountain
These paths to the east of Columbus Avenue are well-trafficked, but the grassy areas on either side of them aren't usually as much of an attraction, making them a good place to sit down in the shade. To find them, look for the Kulture City tent on the east side of the path or walk south from the Cupcake Wine Lounge on the west side of the path.