You know you're seeing Janelle Monáe and Childish Gambino at Lollapalooza on Friday, but have you figured out your dinner plans yet? With dozens of local vendors to choose from, fest-goers have plenty of food and drink options, from burgers and tacos to potstickers and ice cream sandwiches. We hopped around Chow Town on opening day of the music festival to scope out the best food and drink offerings available to attendees this year.
RECOMMENDED: Everything you need to know about Lollapalooza 2019
Check out the top eats we tasted at Lollapalooza, including an exclusive Pizza Puff that we're still daydreaming about and a decadent churro sandwich that's packed with toasted marshmallows and chocolate. Fuel up between sets with these tasty Chow Town bites.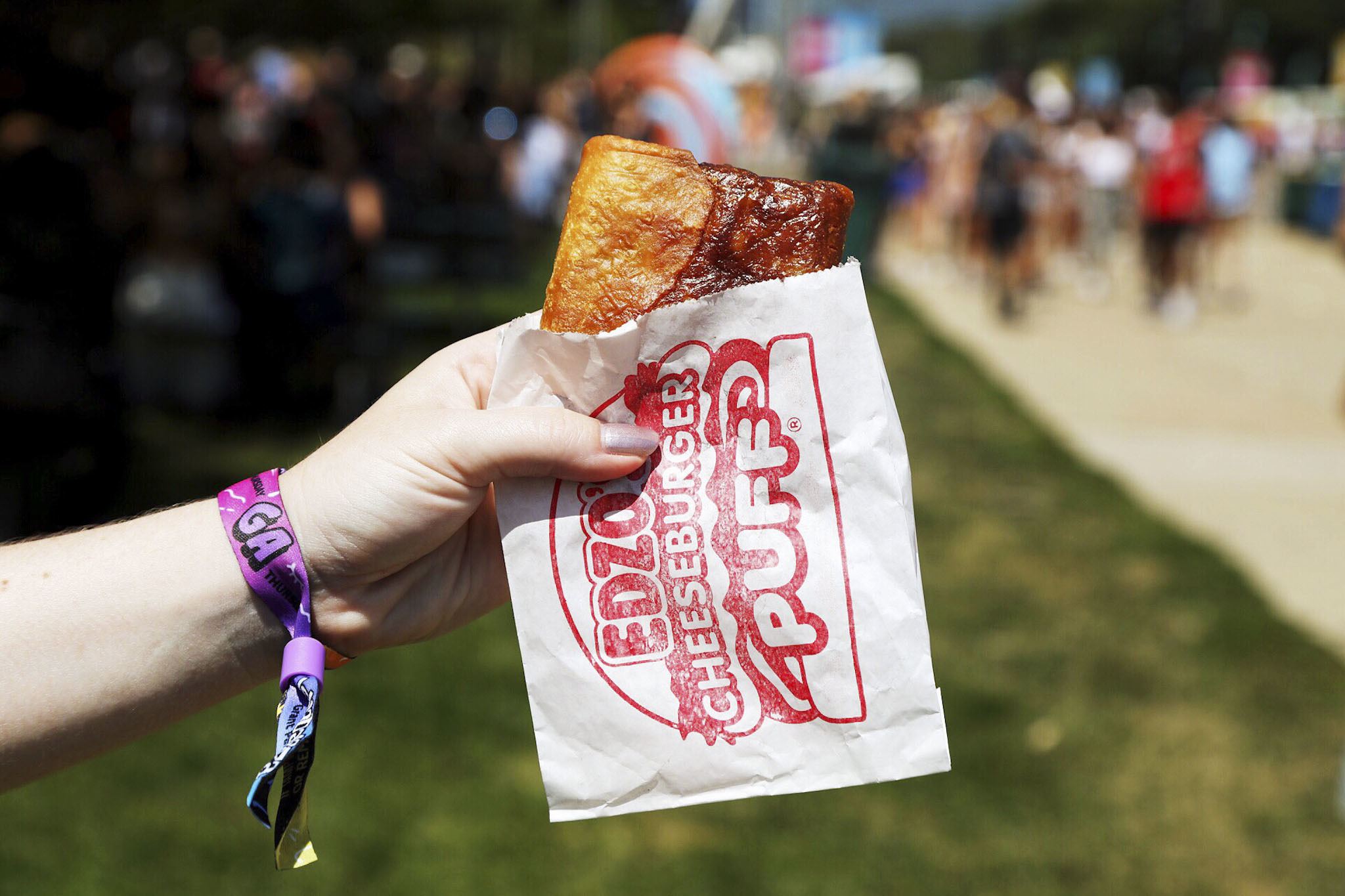 1. Edzo's Burger Shop cheeseburger puff: Evanston burger joint Edzo's teamed up with O.G. Iltaco Pizza Puffs to create a limited-edition cheeseburger puff that's stuffed with ground beef and ooey-gooey American cheese. It's the ideal handheld snack to grab when you're dashing between Perry's and the Bud Light Stage.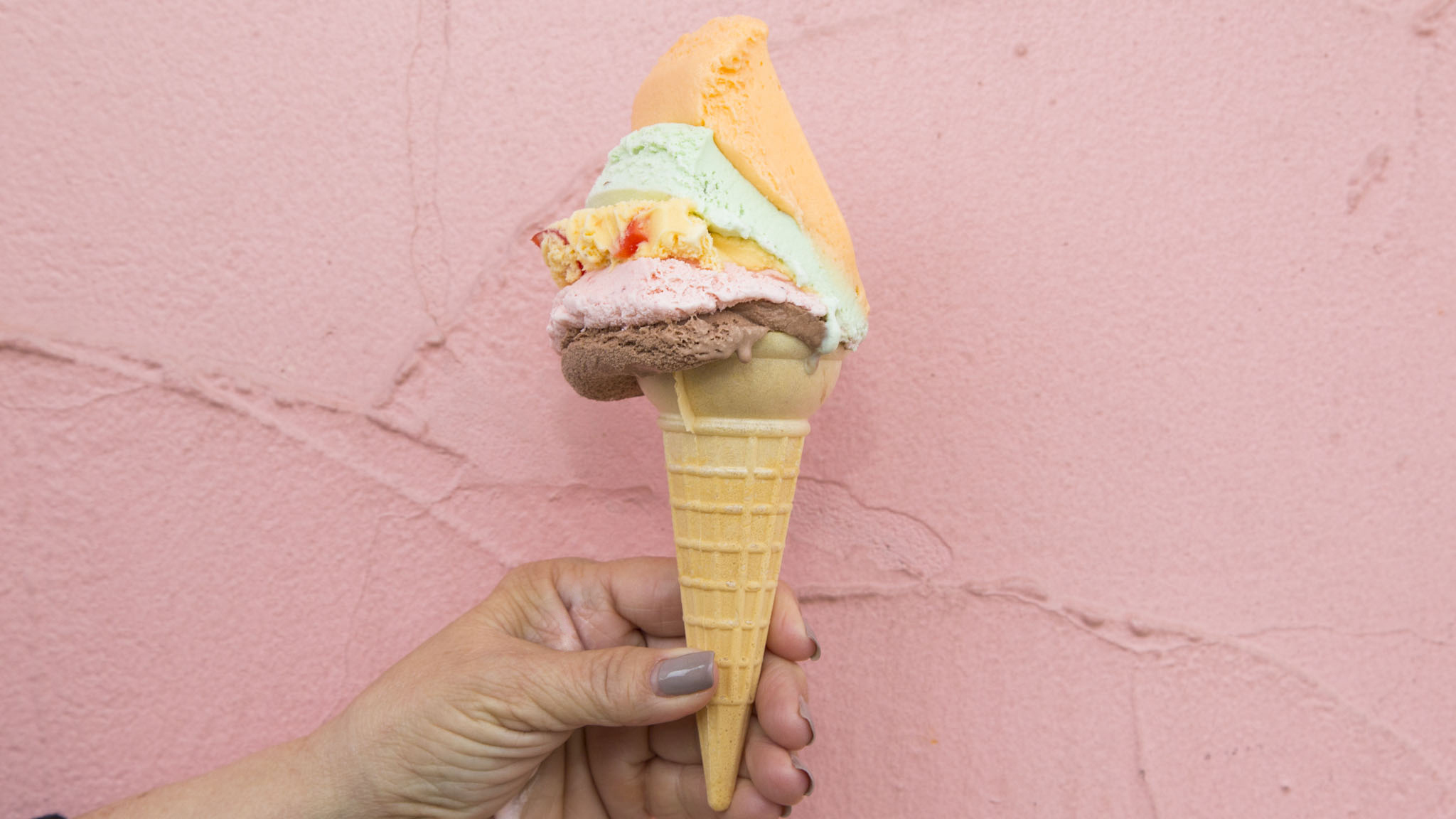 2. Original Rainbow Cone: This year's idyllic 70-degree forecast allows you to dig into a Rainbow Cone without the whole thing melting down your arm within 10 seconds. Between sets, lick your way through five flavors of ice cream from this South Side staple: chocolate, strawberry, Palmer House, pistachio and orange sherbet meld together in lactose harmony.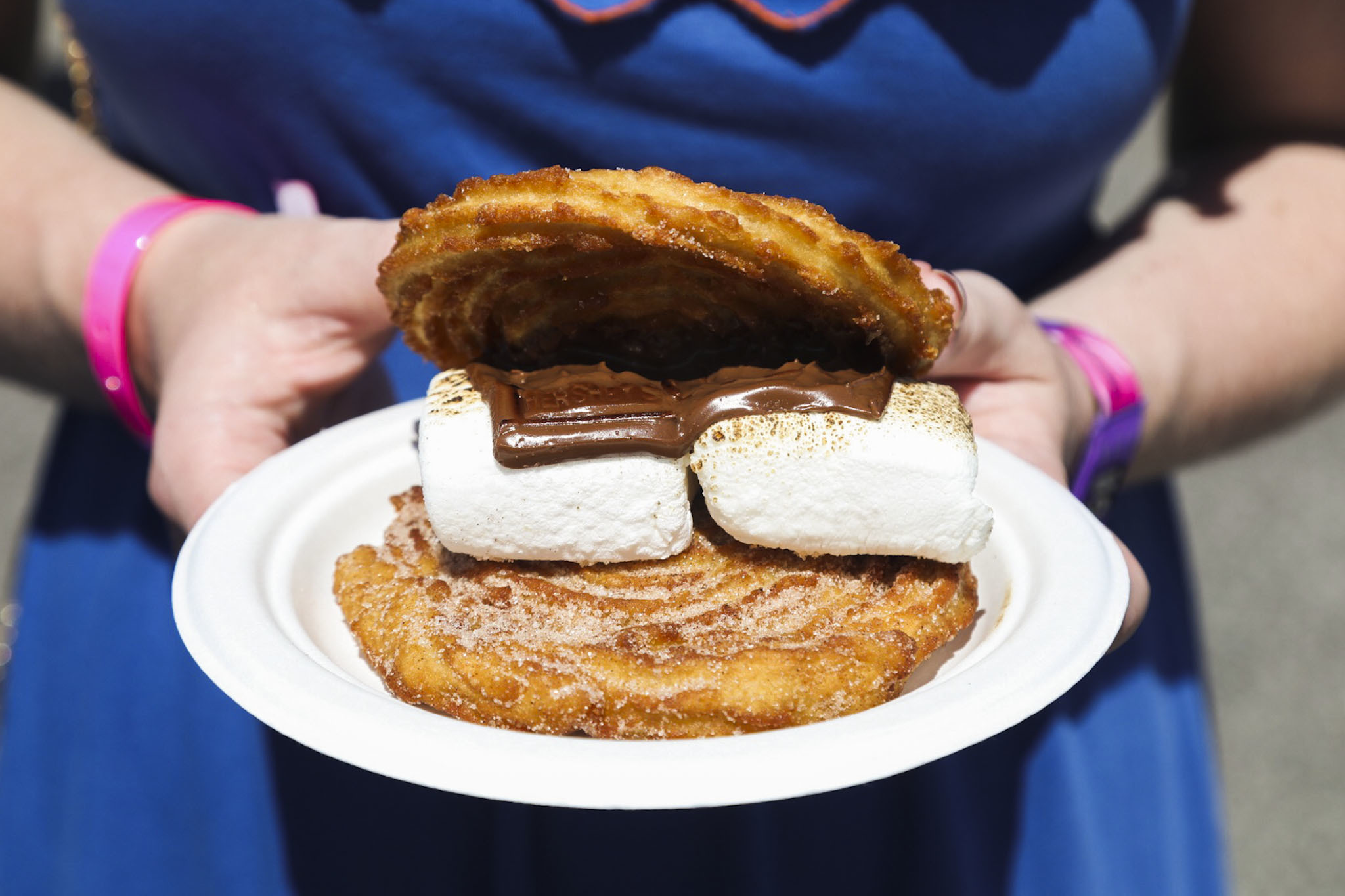 3. Xurro churro s'mores: Need a sugar fix? Try this dreamboat on for size: Massive marshmallows and gobs of Hershey's chocolate are sandwiched between two sugar-dusted churro rounds, creating one of the tastiest (and messiest) festival treats we've ever encountered.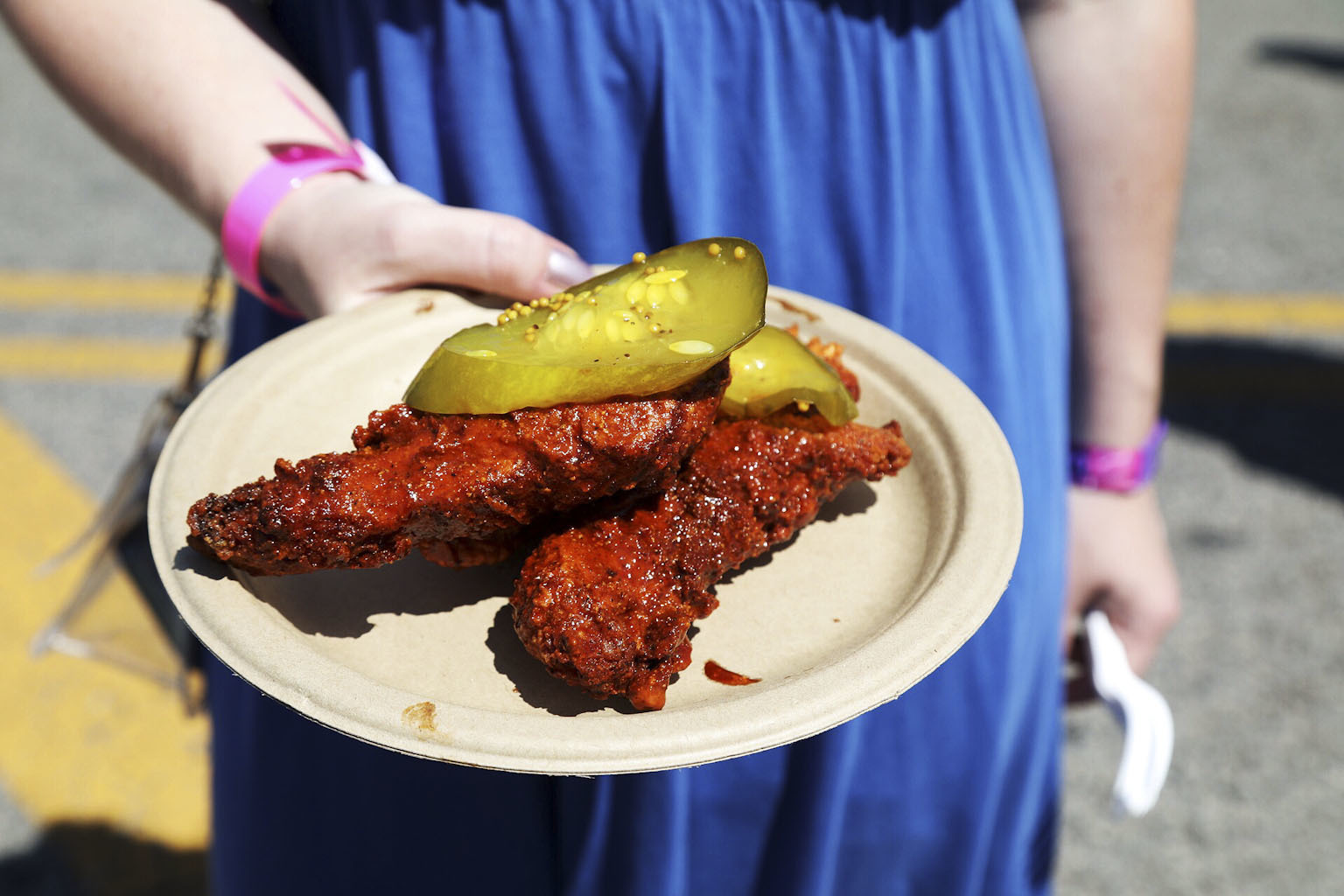 4. The Budlong hot chicken tenders: Clear your sinuses and fill up around dinner time with a plate full of saucy Nashville-style chicken tenders from the Budlong. These spicy tenders are garnished with sweet bread and butter pickles to cut the heat and keep you breathin' and breathin' and breathin' and breathin'.
5. Shake Shack ShackBurger or 'Shroom Burger: Lollapalooza newcomer Shake Shack isn't a Chicago original, but we love their beloved burgers nonetheless. Order the namesake patty or go vegetarian with the 'Shroom Burger, which subs meat for a crispy portobello mushroom that's crammed with melted muenster and cheddar cheese. Toss in an order of crinkle-cut fries for good measure.
6. Naf Naf Grill falafel hummus bowl: Beat the heat with a bowl of smooth, garlicky hummus topped with crunchy falafel balls, purple cabbage, Middle Eastern pickles and creamy garlic sauce. Each bowl is served with a cloud-like pita round to help soak up all that Bud Light you drank throughout the day.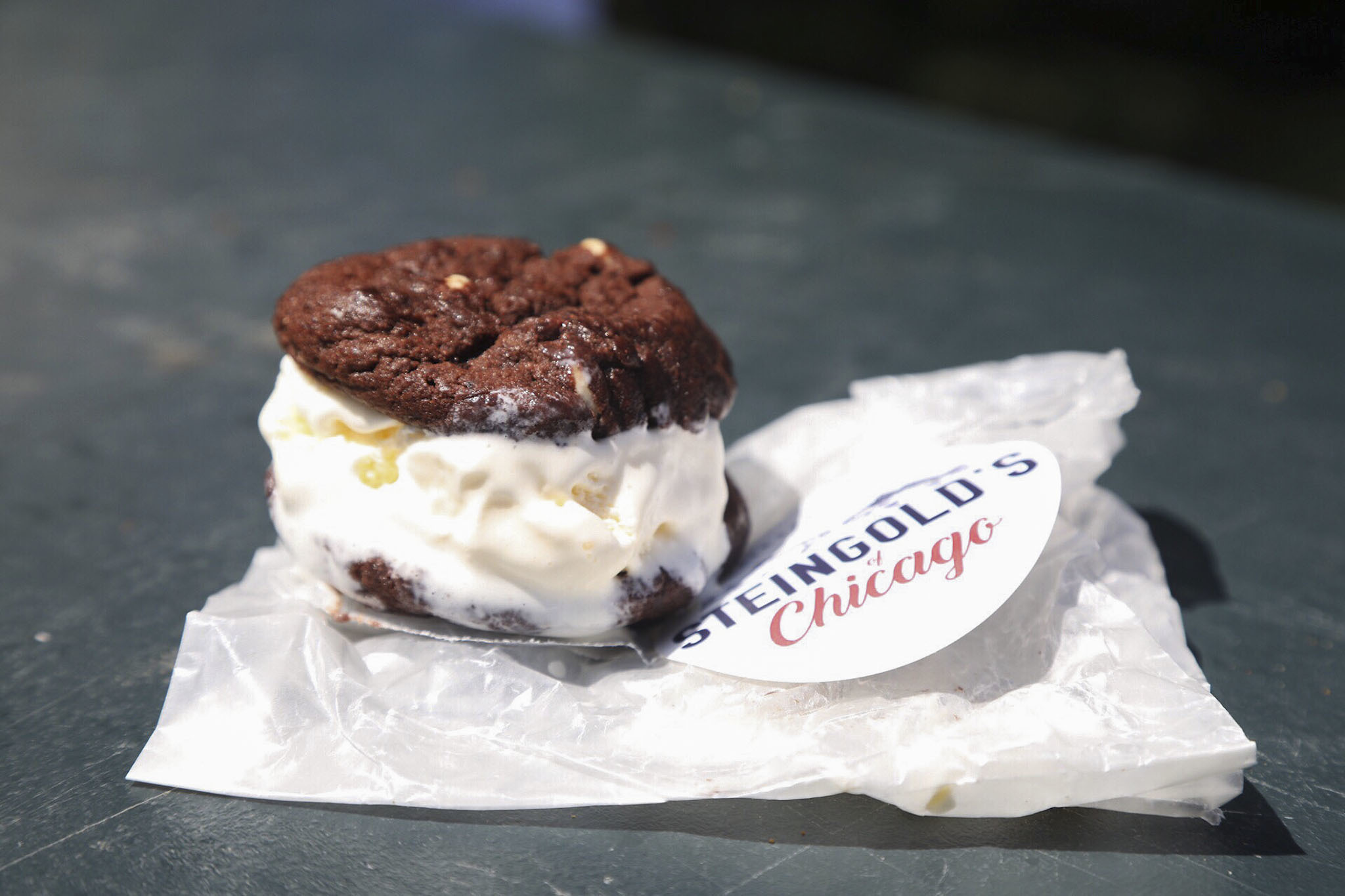 7. Steingold's Deli black and white ice cream sandwich: Chicago's new-ish Jewish deli debuted at Lollapalooza this year with bagels and cream cheese, hot pastrami sandos and a festival-ready ice cream sandwich, which is built around creamy vanilla custard and two brownie-like cookies that are studded with white chocolate chips. Eat it fast before the center melts (not a tough ask after your first bite).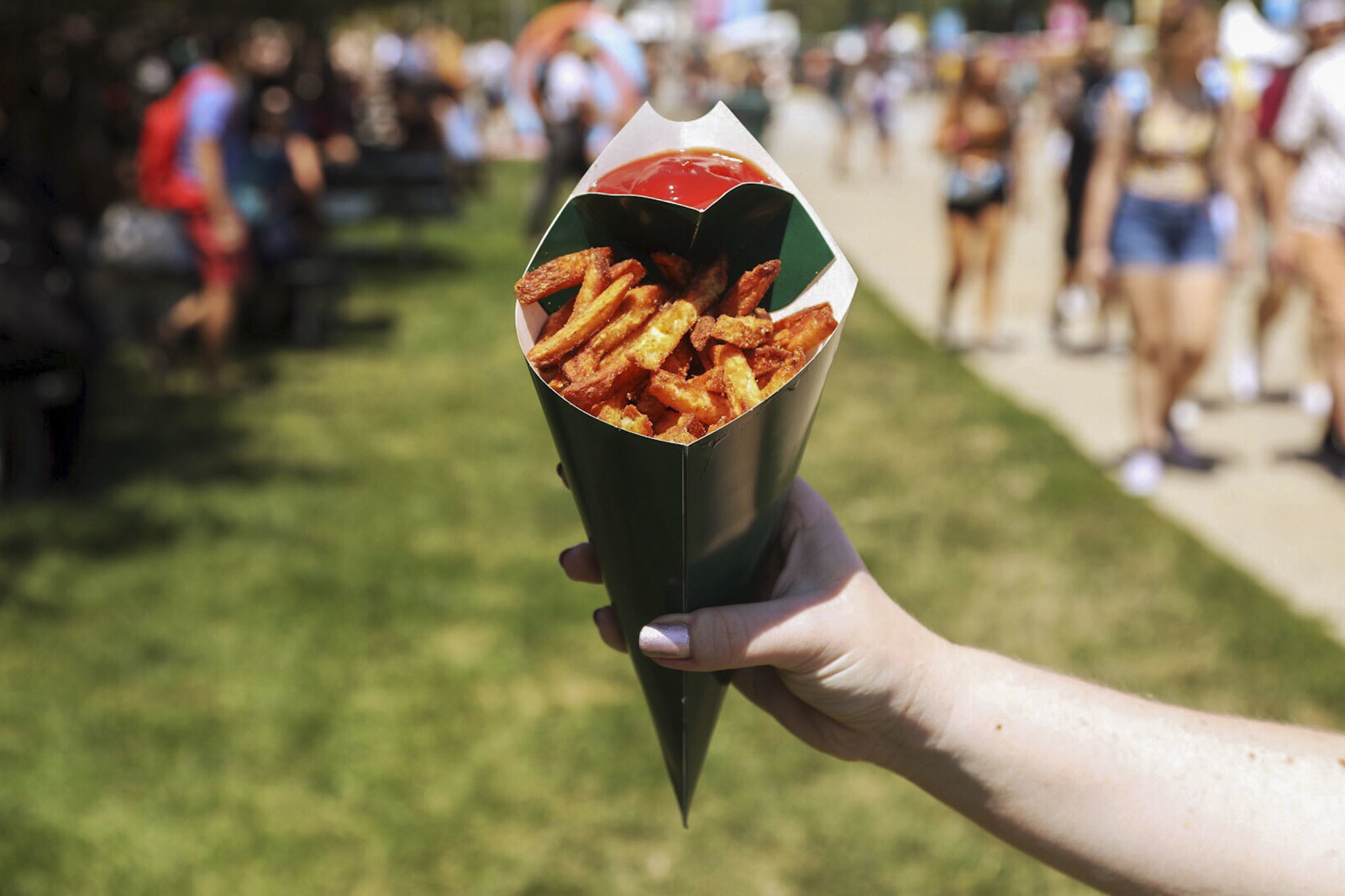 8. Edzo's Burger Shop Flamin' Hot Cheetos fries: Two of our favorite food groups collide with these hot Cheeto-dusted French fries from Edzo's. Be sure to pair these sassy hand-cut spuds with ketchup so that you can dunk on the go (there's even a handy little compartment built into the cone).
9. Cupcake Vineyards Frozie: This year, Lolla attendees can print their selfie on a glass of frosé at Cupcake Vineyards's Frozie Factory truck activation (really). Though refreshing, the frozen cocktail tastes more like a sugary slushy than a frosty rosé, but how often do you get to say you drank your selfie? For a second round, opt for a carafe of Cupcake's sauvignon blanc.