It's easy to slip into a state of malaise once August swings around, knowing that summer's all-too-brief warmth is more than halfway over. Thankfully, a new rooftop bar has arrived in the West Loop with a stacked lineup of warm weather cocktails just in time for the season to hit its hazy, humid peak.
Tabu Rooftop, located on the 8,000-square-foot rooftop space above the pan-Latin restaurant of the same name, is a temporary concept by the hospitality group Atomic (Recess, Untitled Supper Club). It's operating through the summer as a pop-up inspired by Tabu's menu, with a separate, permanent rooftop concept to come later this year. Guests enter through a separate entrance at 406 N Sangamon St before taking an elevator up to the colorful patio area, which features a series of eye-catching murals, string lights and seating for more than 120.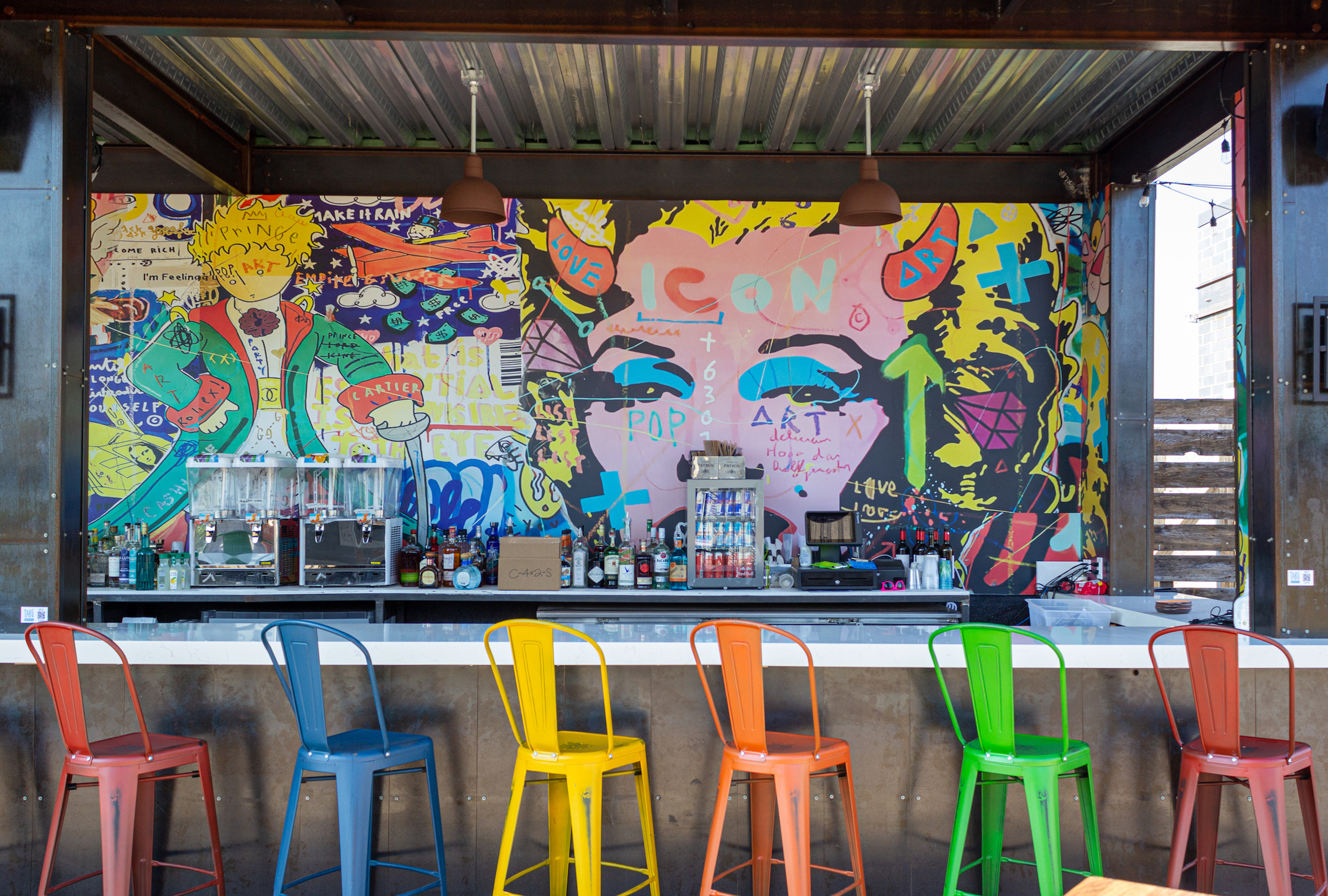 The food menu centers around a concentrated selection of dishes from Tabu as well as a handful of new bites made for the pop-up by chef Saúl Román, including a watermelon and burrata salad topped with watercress, candied jalapeno, cherries and toasted pepitas. Other menu items are modified slightly for a rooftop setting—for instance, the restaurant's cheeky churroulette dessert, which features a single churro piped with habanero filling, has been replaced with tamer guava-filled churro bites.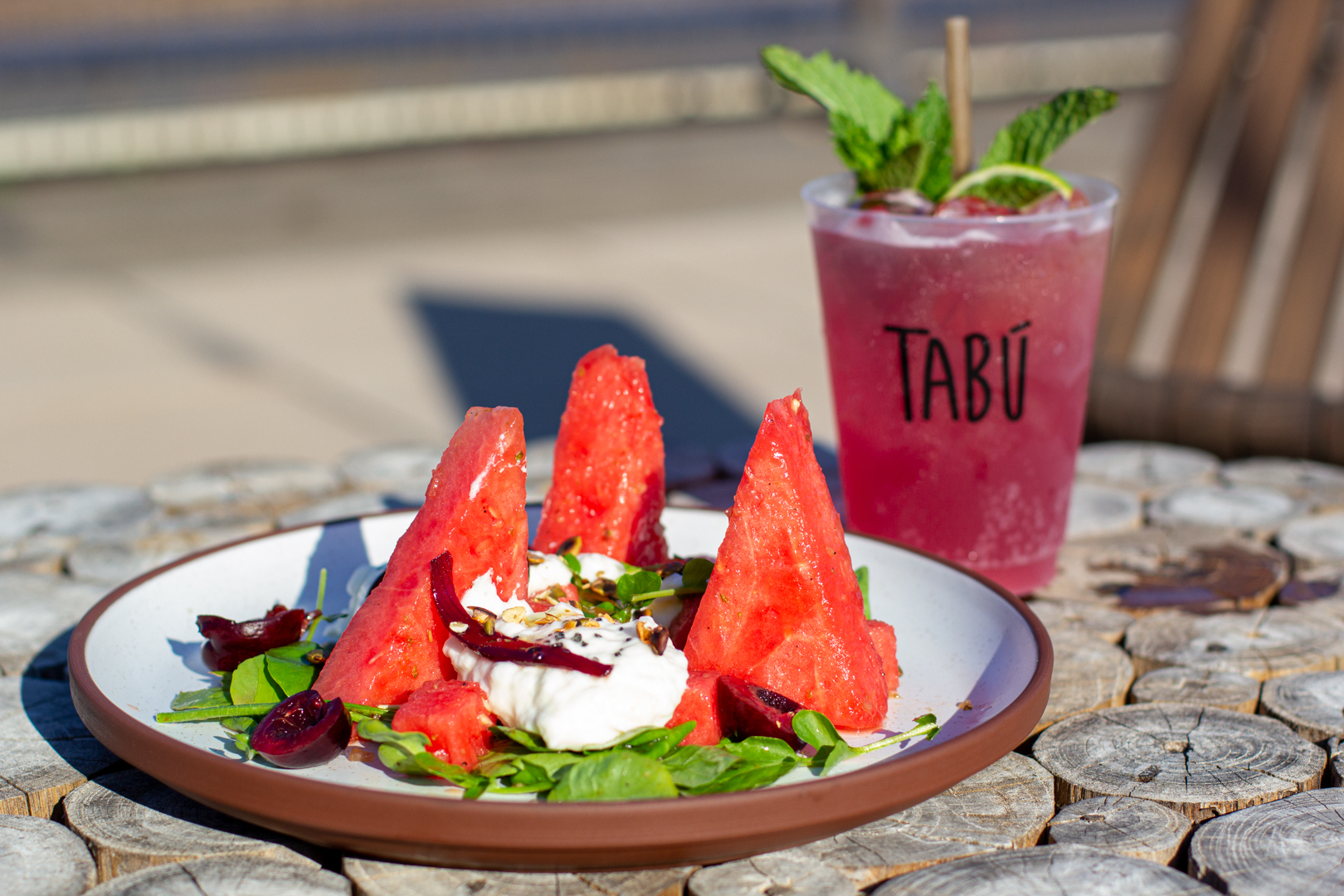 On the drinks side of things, Tabu beverage manager Javier Arroyo has crafted a menu of agave-forward cocktails, with a focus on spirits such as mezcal, tequila and sotol. Settle in with drinks like the Matanga, which pairs Patron tequila and mezcal with pepsi, bitters, lime and the fermented pineapple beverage tepache, or opt for a Tia Rita margarita in guava, strawberry or passionfruit varieties. A smaller selection of wine and canned and bottled beer rounds off the menu.
Tabu Rooftop is open Wednesday through Thursday from 4–11pm, Friday through Saturday from 4pm–midnight and Sunday from 4–10pm, and seating is first come, first served.