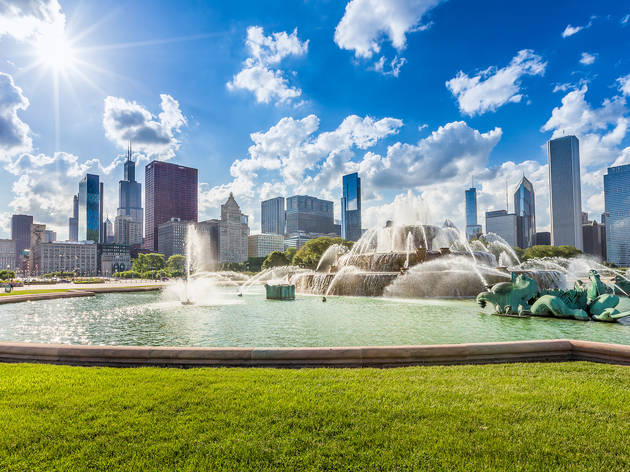 August 2020 events calendar for Chicago
Plan your August in Chicago with our events calendar of the best things to do, including concerts and art exhibits
We'll be missing the usual roster of block parties and festivals this August (hello and goodbye, Lollapalooza), but there's still many things to do during Chicago's hottest summer month. Stay cool at home with online events like the virtual Oak Park Micro Brew Review, where you can indulge in guided tastings of beer from some of the best Chicago breweries. Or, if you feel like heading out into the muggy outdoors, eat out at the city's top waterfront dining spots or check out the shortened lineup of Movies in the Parks still being screened thrughout the city. Make plans to have an amazing summer in Chicago with the help of our list of the best things to do in the city in August.
Featured events in August 2020
The Neo-Futurists' flagship show adapts to a world where social gatherings are restricted, launching new works with the funding of subscribers. Pledge a monthly donation to the The Infinite Wrench Goes Viral Patreon campaign and you'll have weekly access to recordings of 30 plays performed in 60 minutes (larger donations give you access to even more content from the Neo-Futurists). It's a creative way of keeping the longrunning show alive—and now you can watch it on demand!
African painter and poet Malangatana Ngwenya (who was mostly known by his first name) spent his career blending elements of European modernism with the folklore and tradition of Mozambique. "Mozambique Modern" marks the first solo exhibition of a modern African painter at the Art Institute, presenting more than 40 of his surreal, colorful paintings and drawings, highlighting the late artist's contributions to modern African art.