August 2017 events calendar for Chicago
Plan your August in Chicago with our events calendar of the best things to do, including concerts, theater openings and art exhibits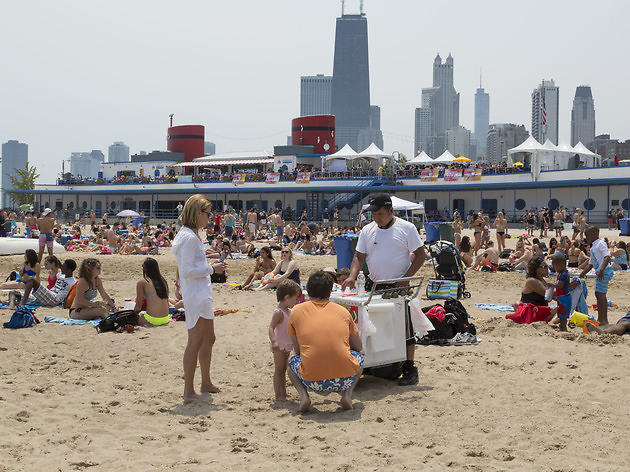 Is it August already? Time to get serious about maximizing your swimming pool time and making this summer count. If you still haven't made it out to a music festival this year, join the crowds at Lollapalooza or dance with the hippies at North Coast. Looking for some visual spectacle to round out your summer? Try watching the stunt planes at the Chicago Air and Water Show or the acrobatics on display at the Chicago Dancing Festival. With so much to do this month you're going to work up an appetite, so make sure to hit SausageFest for a hot dog or the Food Truck Social for a delicious meal on the city's streets. It's all included in our August events calendar for Chicago.
RECOMMENDED: Events calendar for Chicago in 2017
Featured events in August 2017
Free events in August 2017
Each Tuesday, the Museum of Contemporary Art hosts a free concert in its Anne and John Kern Terrace Garden. The lineup features performers from the Chicago jazz community, including Fred Anderson and Joshua Abrams. Attendees can order food à la carte from the outdoor grill or pig out at the buffet (it's $26). If it's raining outside, the event moves indoors to the MCA Café.
Read more
Gathering memorabilia, interviews and equipment, the Chicago Cultural Center's latest exhibition delves into the history of house music, charting its origins in Chicago clubs during the 1980s and its recent resurgence in pop music.
Read more
A new outdoor film series has cropped up in Chicago at Navy Pier with a perfect line up of beloved classic films to add to your busy summer calendar. Each Thursday night, a different film will be screened at the skyline stage starting at 8pm in August, and 7pm in September. The series kicks off with Chicago favorite Ferris Bueller's Day Off and continues over the next six weeks with blockbusters like Top Gun, Ghostbusters and Jaws. The screenings are free and first come first serve. Children under 18 must be accompanied by an adult or guardian.
Read more
The Chicago History Museum's celebration of one our city's signature dishes is back again, and it's still growing. This year, the festival expands to three days and welcomes sausage-slinging vendors like Chubby Wieners, Fatso's Last Stand, Frank Meats Patty and more. Cover bands will be serenading the encased meat consumption throughout the weekend and a Northwestern University professor will give a lecture entitled, "Ketchup: The Condiment of Controversy."
Read more
The world's largest and oldest African American parade enters its 86th year celebrating Chicago's youth. The parade's two mile route begins in the Bronzeville neighborhood and continues north on Dr. Martin Luther King Drive, concluding in Washington Park with a picnic that features vendors and performers.
Read more
Don't be surprised if you get a neck ache from looking up during this two-day event. Join throngs of people at North Beach and surrounding areas to catch air and watercraft demonstrations, including the U.S. Navy Blue Angels and the U.S. Army Parachute Team Golden Knights.
Read more
Even though this terrific festival of international dance companies is free, tickets sell out faster than Lar Lubovitch can plié. This year, the Harris Theater, Museum of Contemporary Art and Pritzker Pavilion will host performances by some of the nation's top troupes.
Read more