Not all tropical getaways require a pricey flight and reservations at an all-inclusive resort. Sometimes all you need is a rum-soaked cocktail and a sunny disposition. You'll find both waiting at Secret Sound, the hidden drinking den located on the second floor of Time Out Market Chicago in the West Loop. The one-of-a-kind concept is the boozy brainchild of Paul McGee and Shelby Allison, the co-owners of acclaimed Logan Square tiki paradise Lost Lake.
Thirsty guests can find Secret Sound in the southeast corner of the market's second floor, just past Arami's kitchen. It's important to note that this isn't a traditional sit-down bar with tables and chairs. Rather, McGee and Allison have created a transformative counter-service experience that's hidden behind a window plastered with fronds and flowers. Inside, bartenders are busy pouring, mixing and garnishing picture-perfect tropical tipples. Imbibers place their order at the main window before rounding the corner to retrieve their finished drinks at a second window. Since these boozy bevies are made to order, expect to wait about five minutes for your cocktails to appear.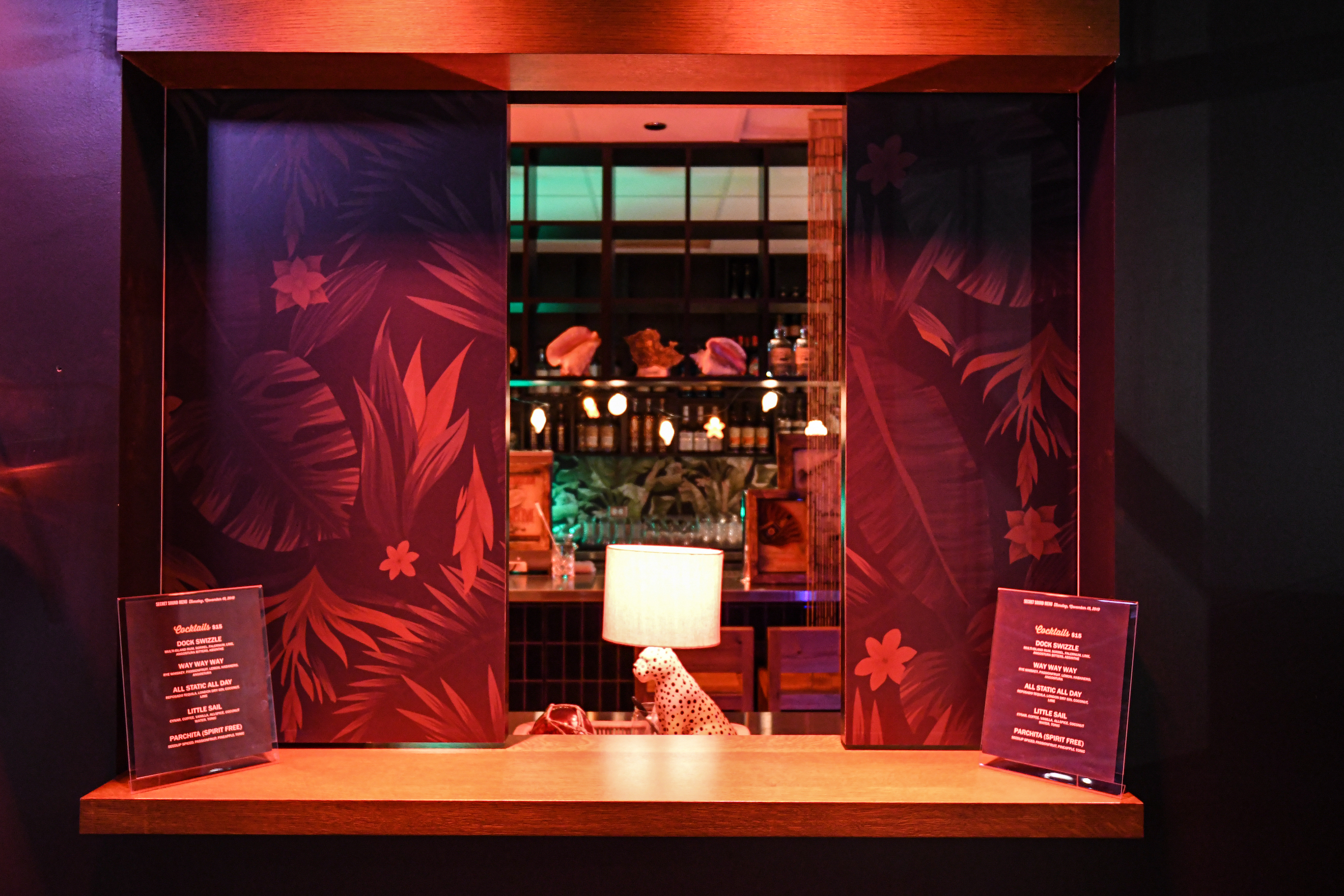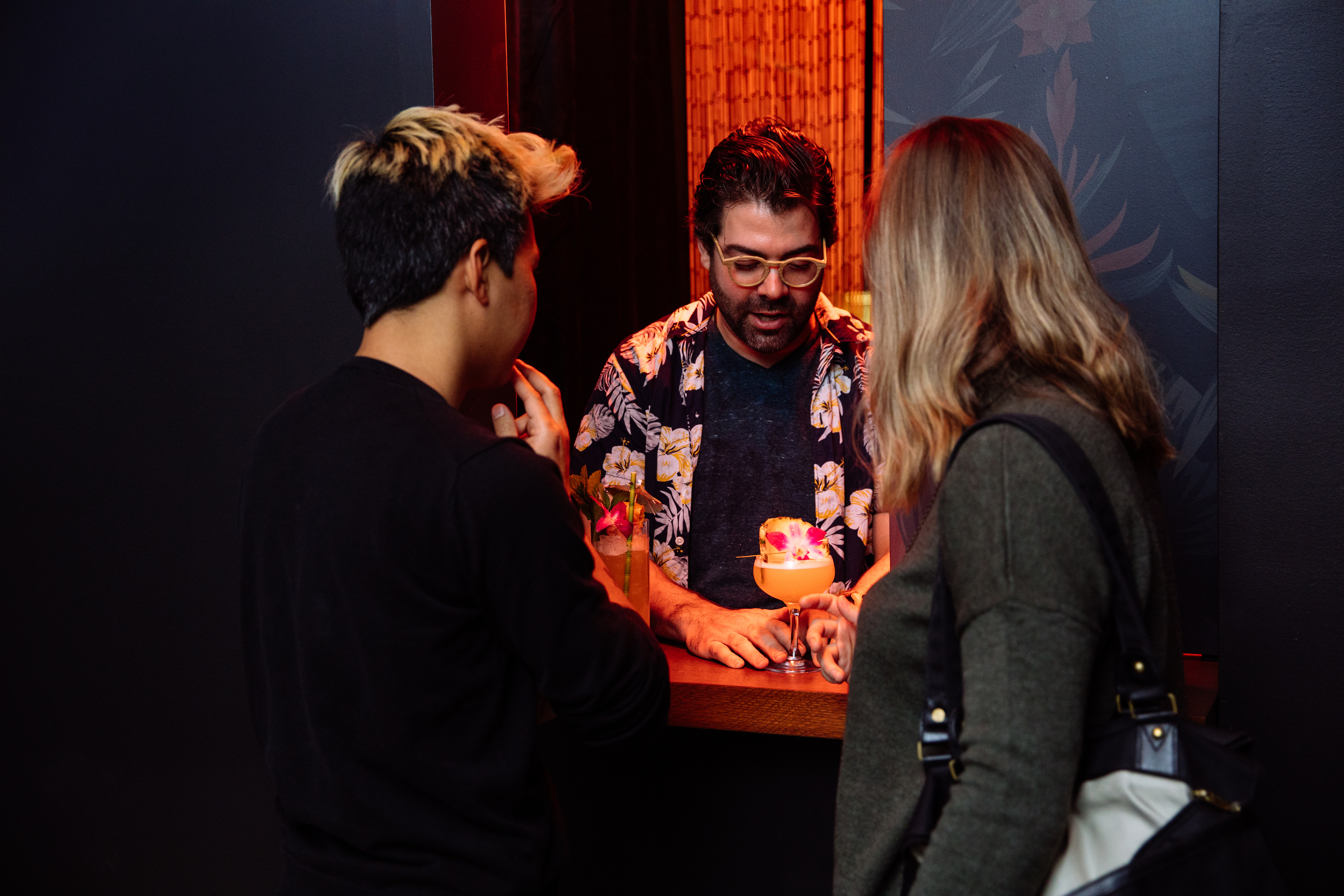 The menu boasts a handful of tempting options that are spiked with vacation-ready spirits like rum, tequila, mezcal and absinthe. First-timers will enjoy the easy-sipping Golden Glow, with a beautiful blend of rums, manzanilla sherry, coconut, pineapple and lime. It's the kind of thing we'd like to sip while reapplying sunscreen at the pool. Longtime fans of Lost Lake might be interested in the Way Way Way, a funky whiskey-based concoction with bright passionfruit, zesty lime and a kick of spicy habanero. A small selection of low-ABV and spirit-free options are perfect for those Tuesday nights out when you can't get too tipsy.
There are plenty of places to enjoy your cocktail from Secret Sound on the market's second floor. Snag a barstool along the perimeter of the mezzanine for a bird's-eye view of the buzzy first floor or head over to the comfy stadium seating on the north side of the building. We have it on good authority that Arami's Trio maki roll—with hamachi, salmon, masago, avocado and cilantro—pairs perfectly with just about everything on Secret Sound's menu. Now, if we could only get a lounge chair and beach towel.
Secret Sound is located inside Time Out Market Chicago at 916 W Fulton Market; this tropical bar window is open Monday through Thursday from 5 to 11pm, Friday from 5pm to midnight, Saturday from 11am to midnight and Sunday from 11am to 11pm.