Longing for a time when you could curl up on the couch and binge-watch Friends for hours on Netflix? Those days might be numbered, but pretty soon you'll be able to check out something (arguably) better when an experiential pop-up inspired by the beloved sitcom heads to The Shops at North Bridge on Michigan Avenue this fall.
Originally conceived by Warner Bros and the exhibition company Superfly X as a tribute to the show's 25th anniversary, The Friends Experience is part exhibit, part set recreation, focusing on memories from throughout the sitcom's storied history. Visitors will have a chance to roam around the pop-up's 12 rooms, take photos and check out iconic show memorabilia like Rachel and Monica's purple door, a reconstruction of Central Perk (orange couch and all) and tons of other nostalgic highlights—there's even a glass case dedicated to the evolution of Rachel's haircuts. Once you've had your fill of photo ops and Friends-related trivia, you can visit the pop-up's gift shop full of exclusive show-themed swag. And as for COVID-era safety precautions, expect social distancing and mask requirements in addition to temperature checks; the exhibit will also be routinely cleaned and sanitized.
Tickets for the Friends Experience at 540 N Michigan Avenue, which runs from October 1 through January 3, go on sale for $35 on September 2. In the meantime, take a sneak peak at the pop-up below.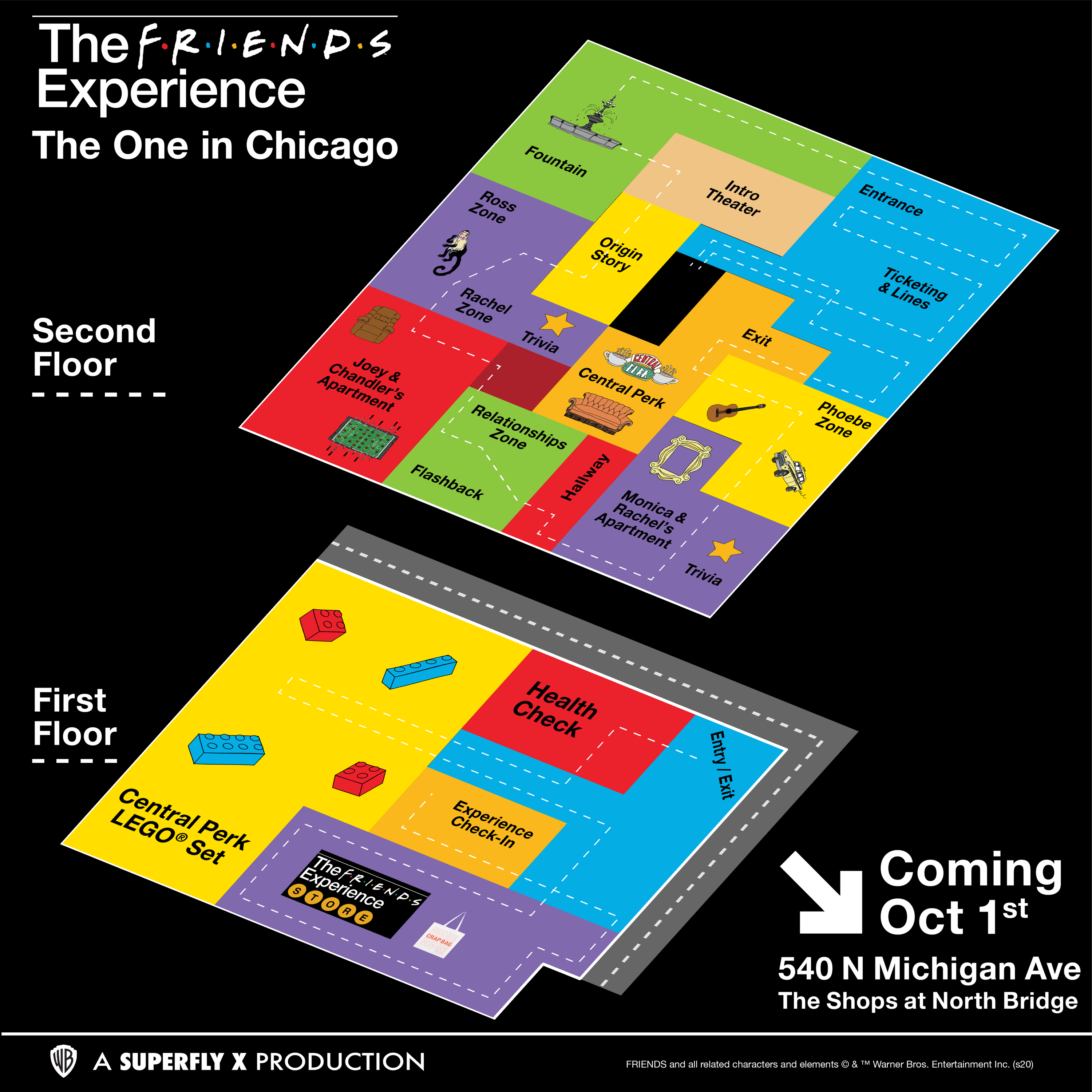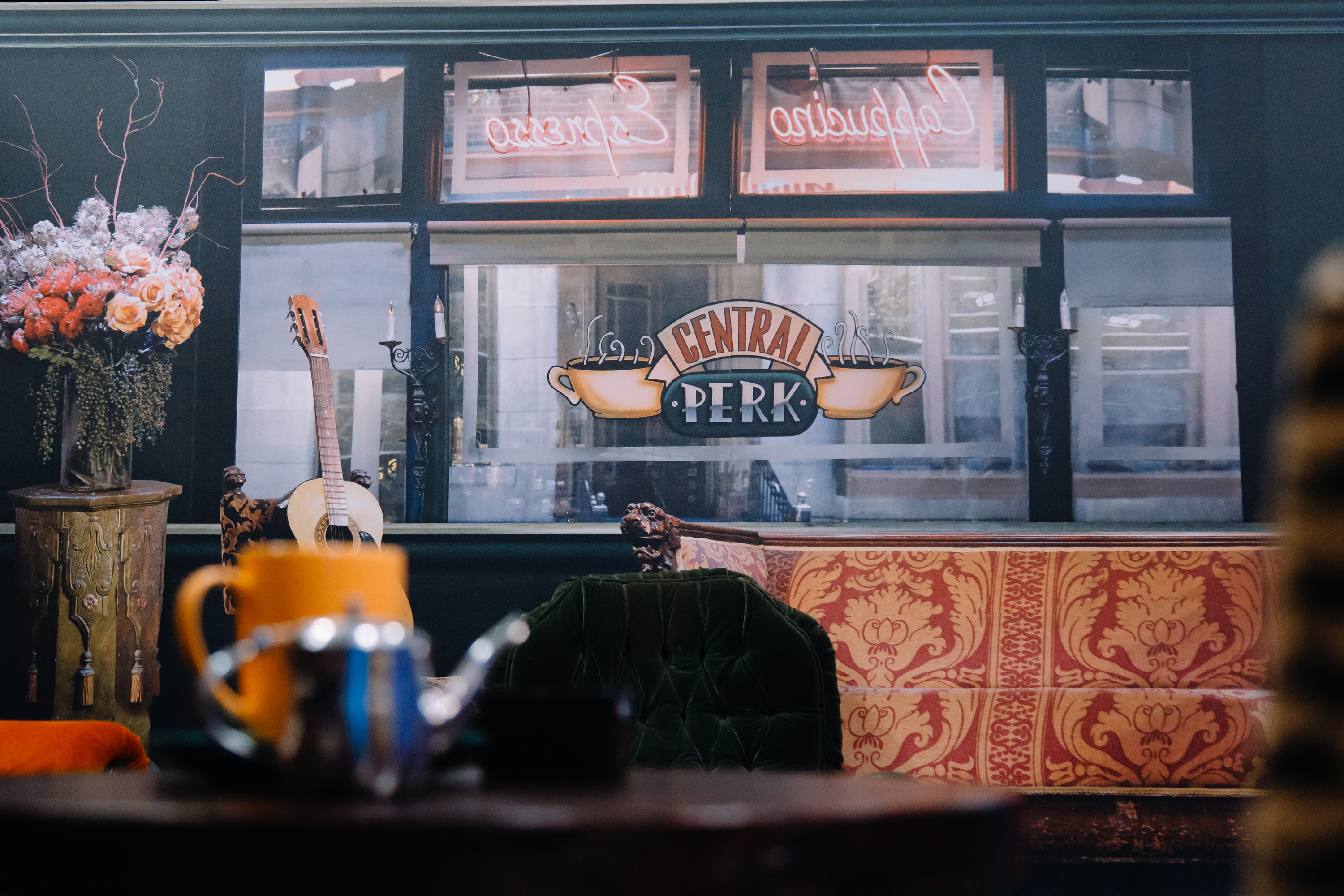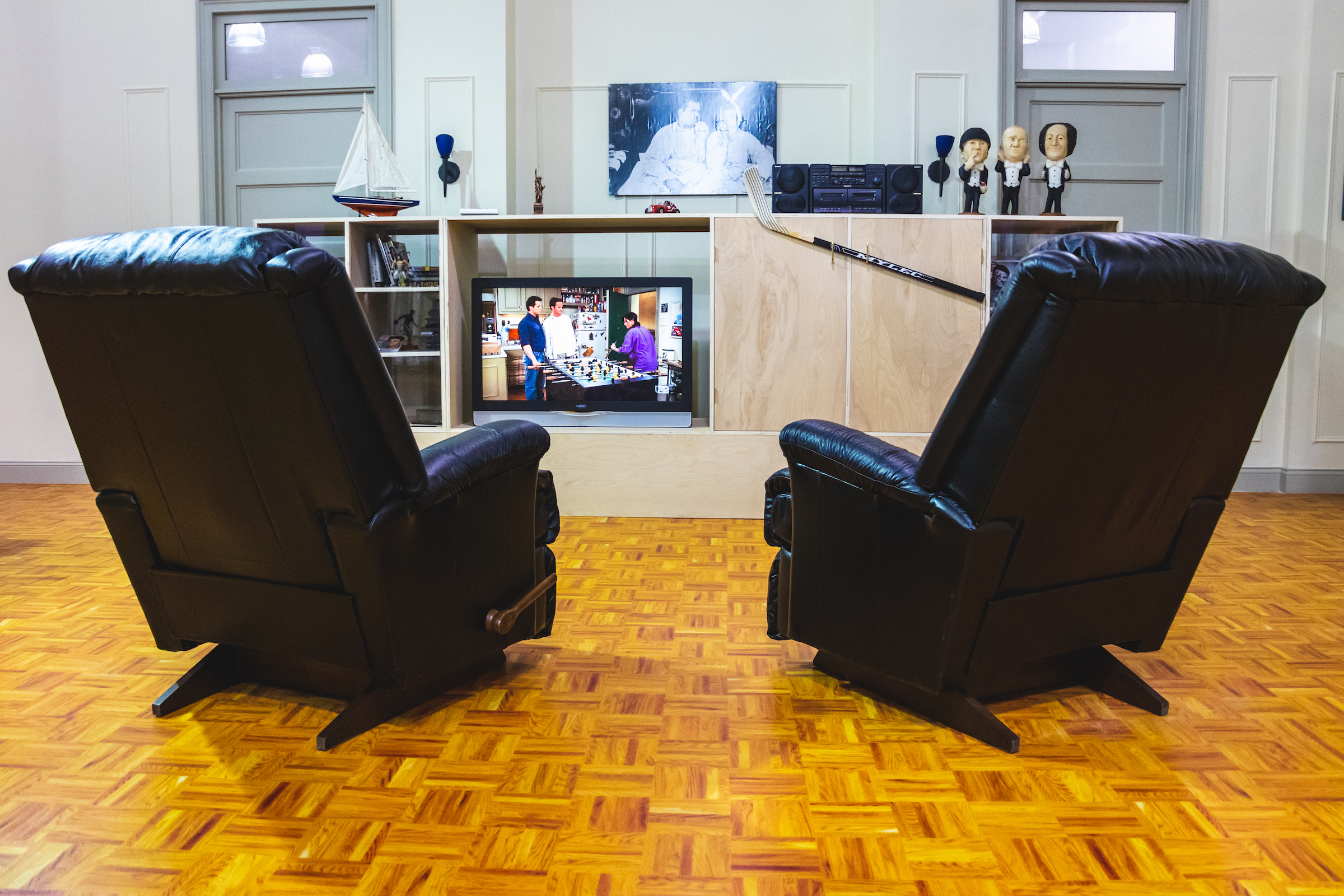 Most popular on Time Out
- These notable Chicago restaurants and bars have now permanently closed
- Lakeshore Drive-In brings live music to a parking lot near Adler Planetarium
- This group delivers fresh produce and everyday necessities to underserved Chicago neighborhoods
- The 10 most amazing treehouse rentals near Chicago
- Chicago's popular 'Saved by the Bell' pop-up returns with takeout