With many people still working from home and avoiding public transit, there's a decent chance that you haven't been to the Loop in quite some time. When you do return, there will be a new piece of public art for you two stare up at on your lunch break: an expansive installation by Danish-Icelandic artist Olafur Eliasson that sits at the foot of Willis Tower near the corner of Jackson Boulevard and Wacker Drive.
Crews have spent the past two months installing Atmospheric wave wall, a brightly-colored mosaic that was commissioned by EQ Office, the real estate investment company that acquired Willis Tower in 2015 and has spearheaded a $500 million renovation project. Officially unveiled this morning, the 30-foot by 60-foot installation is made up of 1,963 metal tiles and sits next to an entrance to Catalog, the food hall that opened in Willis Tower in 2019.
The powder-coated steel fragments that make up the installation are slightly curved so that they catch the light of the sun and respond to the shadows cast by passersby. In the evenings, the piece will be backlit, allowing slivers of light to leak through the small spaces between the individual metal components.
"Inspired by the unpredictable weather that I witnessed stirring up the surface of Lake Michigan, Atmospheric wave wall appears to change according to your position and to the time of day and year," Eliasson said in a release. "It is my hope that this subtle intervention can make a positive contribution to the building and to the local community by reflecting the complex activity all around us, the invisible interactions and minute fluctuations that make up our shared public space."
We expect that Atmospheric wave wall will become an extremely popular selfie backdrop once crowds return to the Loop. If you want to be among the first to snap a photo of yourself in front of it (or just spend some time admiring it), you can visit the installation today.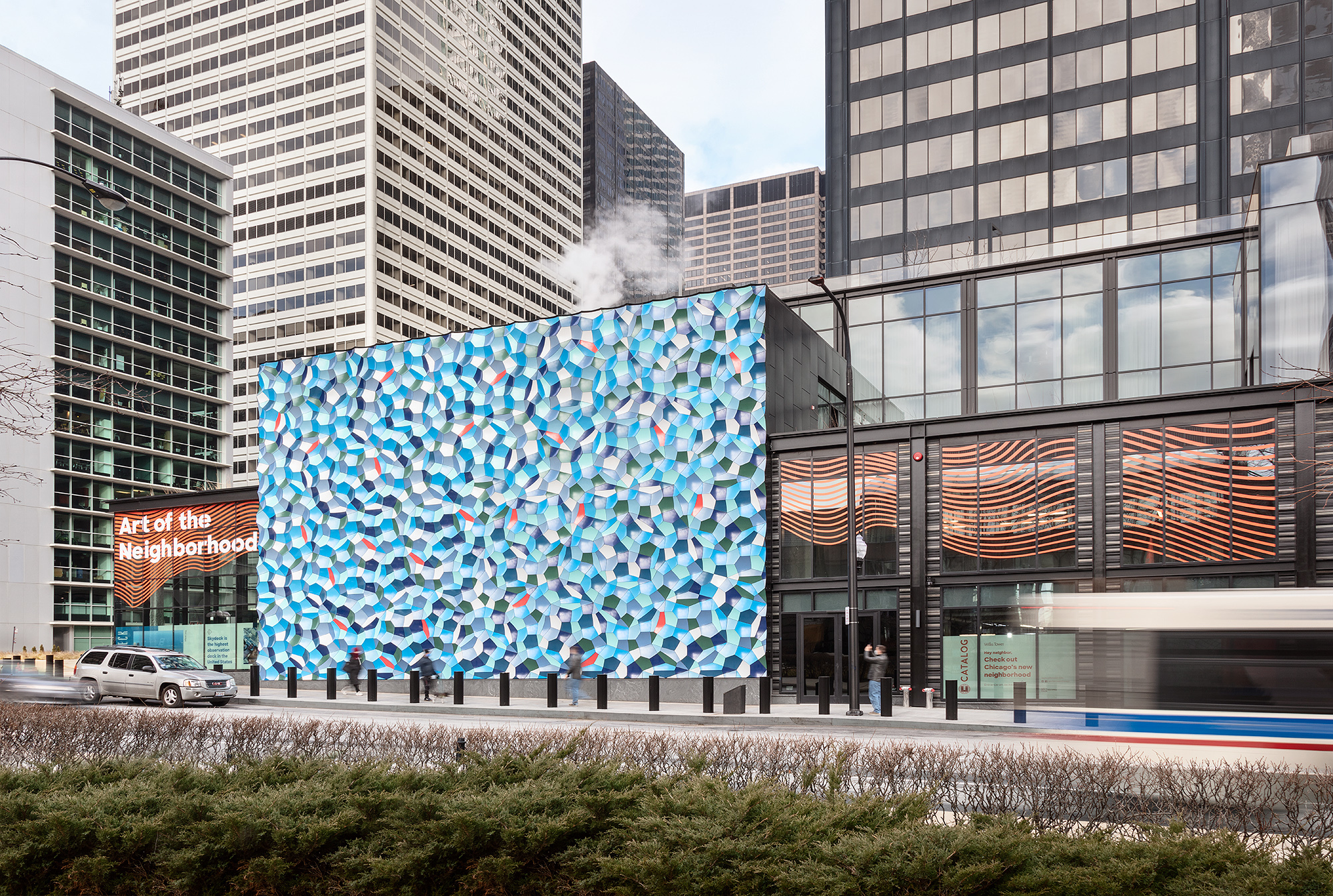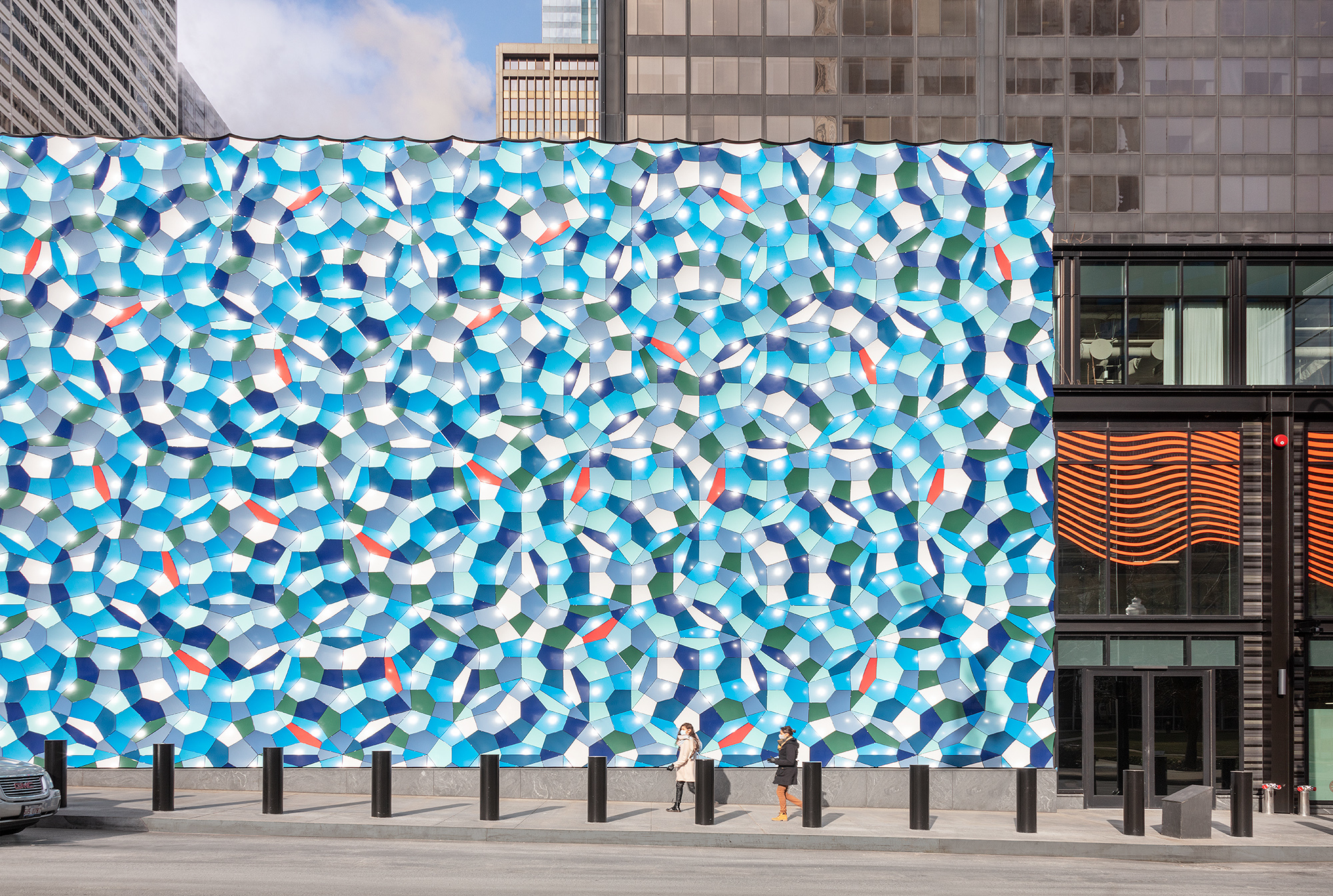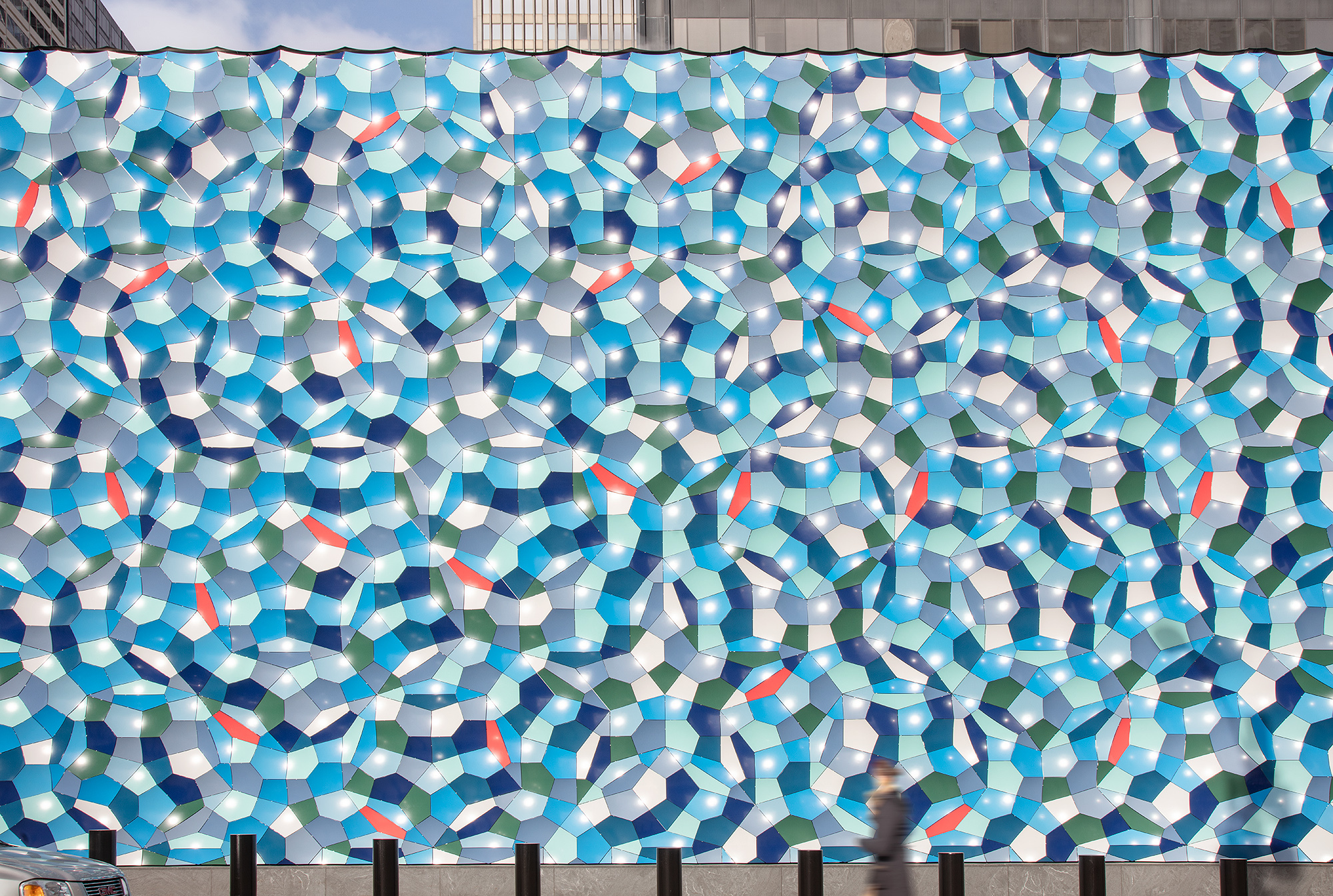 Most popular on Time Out
- When will indoor dining resume in Chicago?
- The high-tech 'Immersive Van Gogh' exhibition is coming to Chicago
- Chicago's stay-at-home advisory has been extended through January 22
- Check out the Midwest's most lusted-after Airbnb properties
- The 50 best gangster movies of all time