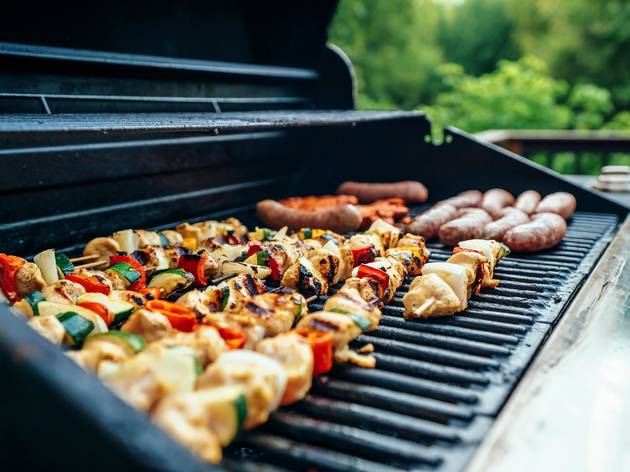 Chicago restaurants are offering grill kits for Memorial Day weekend
Fire up the grill and enjoy burgers, ribs, chicken and sausages supplied by restaurants throughout the city.
Posted: Tuesday May 19 2020, 1:16pm
The weekend when thousands of grills come out of hibernation is almost upon us, but you don't have to head to the grocery store to find something to cook outdoors. Many Chicago restaurants are offering Memorial Day grilling packages ahead of the three-day weekend, assembling choice cuts of meat (the same ones they typically serve) alongside a selection of tasty side dishes and desserts. Whether you want to cook a few cheeseburgers or try something more adventurous like Argentinian parrillada or kalbi-style short ribs, we've found some of the best spots to snag supplies for your holiday weekend barbecue.
Swift & Sons Tavern

Head to Wrigleyville to pick up chef Chris Pandel's Tavern Memorial Day Grilling Kit ($125), which includes a whole marinated chicken, beef kebabs and veggie kebabs for you to cook over some flames. The meal is rounded out with sides like German potato salad, seven-layer salad, baked beans and an angel food cake with macerated berries and marshmallow frosting for dessert. Order it from: Tock (pick up May 23-25)
M Burger
Sure, you could get some ground beef and craft your own burger this weekend, but some things are best left to the patty pros. M Burger's location at 161 E Huron is selling a Memorial Day Burger Kit ($32) with enough uncooked patties, buns, chips and condiments (including M Sauce) for four people. If you want to make yours a double, you can snag extra patties for $3 each. Order it from: Tock (pick up May 22–25)
BLVD
West Loop steakhouse BLVD has been delivering delicious cuts of meat over the past few weeks, but it will let you do the cooking at home with a new line of butcher kits (which will only be offered during Memorial Day Weekend). You'll get raw steaks and asparagus for the grill, creamed potatoes to reheat, a special finishing salt blend and a few cooking tips from chef Johnny Besch. Order it from: DoorDash, UberEats, GrubHub
Mon Ami Gabi
Lincoln Park French bistro Mon Ami Gabi lets you bring home a marinated steak with maitre d butter, broccolini and asparagus to grill, along with Caesar salad and strawberries briand for dessert ($50 for two people, $100 for four people). Orders must be placed by Thursday, May 21 at 1pm. Order it from: Tock (pick up May 24)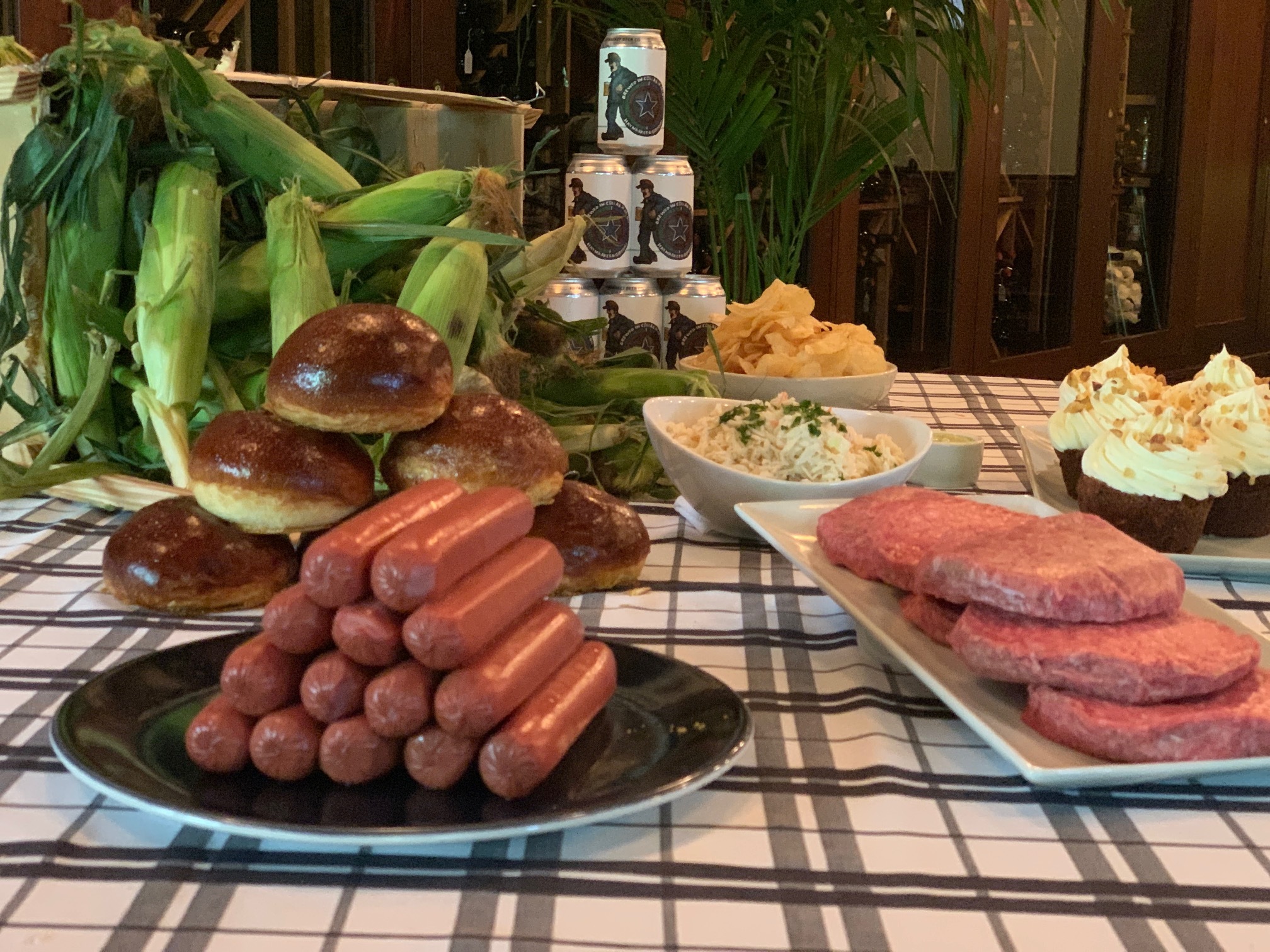 Gibsons
All Gibsons and Hugo's Frog Bar locations throughout Chicago are offering a pair of Grill Meal Kits ($130–$150) that include eight burgers, eight steak dogs, eight corn elotes and eight carrot cake cupcakes (one of the kits also includes a 12-pack of Gibsons Brown Ale). If you'd rather grab some steaks, call your closest Gibsons location for à la carte options. Order it from: Gibsons (pick up May 23–25)
El Che Meat & Provisions

Chef John Manion recently launched a meat market within El Che Steakhouse & Bar, selling the same meat that was seared at the restaurant alongside wine, beer and chimichurri to go. For Memorial Day, Manion is putting together Argentinian parrillada kits ($55 for two people, $105 for four) that includes a New York strip steak, chorizo, blood sausage, short ribs, sweetbreads, marrow bone and two varieties of chimichurri. Order it from: Toast (pick up on May 21 or 22)
Prime & Provisions
Get everything you need for a Memorial Day barbecue with Prime & Provisions's Backyard BBQ package ($50), which includes two slabs of baby back ribs, a Kansas City rub, four ears of corn, cornbread and knob onions. While it's available for curbside pickup, you can also get this package delivered to your doorstep. Order it from: Caviar (pick up May 22–25)
Girl & the Goat-ceries

Want enough food for two dinners and two brunches over the weekend? Chef Stephanie Izard's Memorial Day Grilling Weekender Meal Kit ($80 per person, two person minimum) includes shrimp, kalbi-style short ribs, Korean chicken wings and pork sausage satays, as well as two brunch meal kits (including one for a "Kimchi and Bacon Crunchy Tasty Eggy Yummy Thingy"). Order it from: Tock (pick up on May 22)
Publican Quality Meats
Bring the quality meats home with a variety of PQM Memorial Day Grilling Kits ($25–$125) featuring sausages, burgers, pork shoulder, BBQ chicken and steak. Each kit serves multiple people and includes all of the fixins', such as buns, mustard, sauces and rubs. Sides like PQM potato salad and maple bacon baked beans can be added on, as well as six-pack of beer and bottles of wine. Order it from: Tock (pick up May 21–25)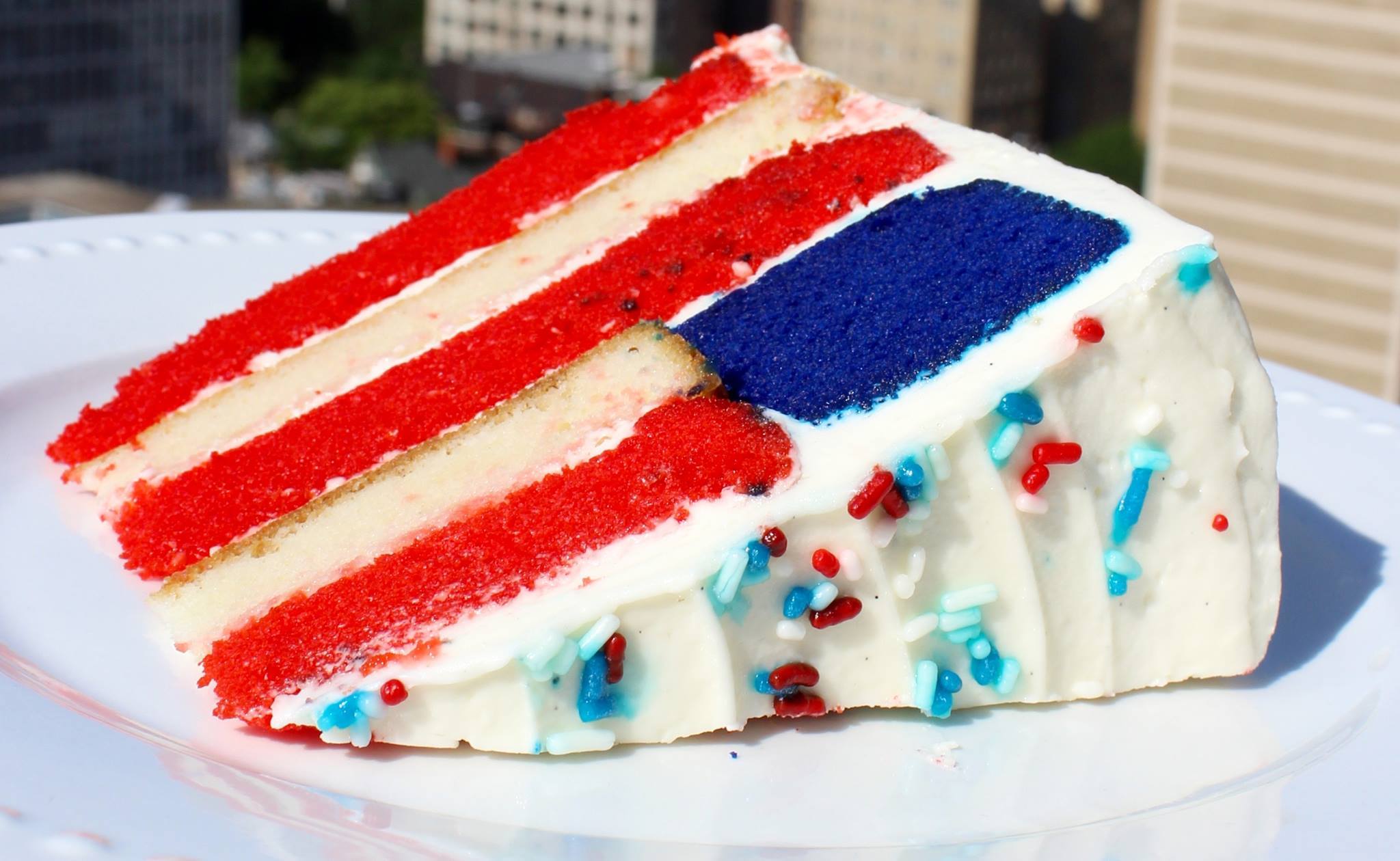 The Goddess and Grocer

Looking for a customizable assortment of cookout accouterments? The Memorial Day Goddess Grill Box ($75 for two people, $150 for four people) allows you to choose one cocktail kit, an appetizer, three sides, two marinated items to throw on the grill and one dessert from a long list of options. If you're feeling especially patriotic, you can add on a 10-inch flag cake (every slice is red, white and blue) for another $80. Order it from: The Goddess and Grocer (pick up May 23–25)
Boka

If you're cooking for a group of four, chef Lee Wolen's Memorial Day Cookout Kit ($125) will give you all the pulled pork, bratwursts and BBQ Amish chicken you need to make sure that everyone is full. It comes with classic sides like mac and cheese and potato salad, plus a mixed berry pie for dessert. You can also add a Salty Dog cocktail kit or a couple bottles of wine. Order it from: Tock (pick up on May 24 or 25)
Gene's Sausage Shop & Delicatessen
You may not be able to go sit atop Gene's rooftop patio this weekend and enjoy a sausage and a radler, but you can bring home some encased meats to cook yourself. If you want to turn Memorial Day into an early Oktoberfest celebration with the Taste Of Bavaria package ($50) or snag the Bratwurst, Bratwurst & More Bratwurst package ($55), which includes jalapeño cheddar and hot Hungarian sausages. Order it from: Gene's Sausage Shop or at 773–728–7243
Paulina Market
So, Paulina Market isn't technically a restaurant, but the family-owned butcher has been supplying meat to eateries throughout the city for decades (including the dearly departed Hot Doug's). You'll find all sorts of protein for sale on the market's newly-launched website, whether you're looking for homemade all-beef wieners or some ostrich burger patties for curbside pick up. Order it from: Paulina Market
Most popular on Time Out
- Here's exactly how Gov. Pritzker plans to reopen Illinois
- Take a look at photos of the flooding that hit the Chicago Riverwalk and Lower Wacker Drive
- These 17 Chicago restaurants just reopened for takeout and delivery
- This Wicker Park nightclub is transforming into a boozy, disco-themed bodega
- Local music venues are still in danger of closing—and they need your help
Share the story