When taco cravings hit in lockdown, you have to be prepared. Lucky for us, some of the city's top Mexican restaurants offer delivery and takeout, which means you can always get your hands on fresh, masa-scented tortillas stuffed with everything from tender barbacoa and spicy chorizo to crispy fish and flavorful veggies.
Take a look at our favorite Chicago tacos to order for delivery and takeout and plan your next dinner accordingly.
Whether you like to keep it traditional or break the rules, this new-wave taqueria has something for everyone. Served on handmade tortillas, the tacos here vary from beautifully simple grilled steak to funky sweet and spicy chicken. An order a guac and a margarita cocktail kit are musts. Antique Taco is currently offering delivery and curbside pickup from its Wicker Park location (note that the Bridgeport and Loop shops are temporarily closed). Find it on: Caviar, Doordash or by calling 773-687-8697.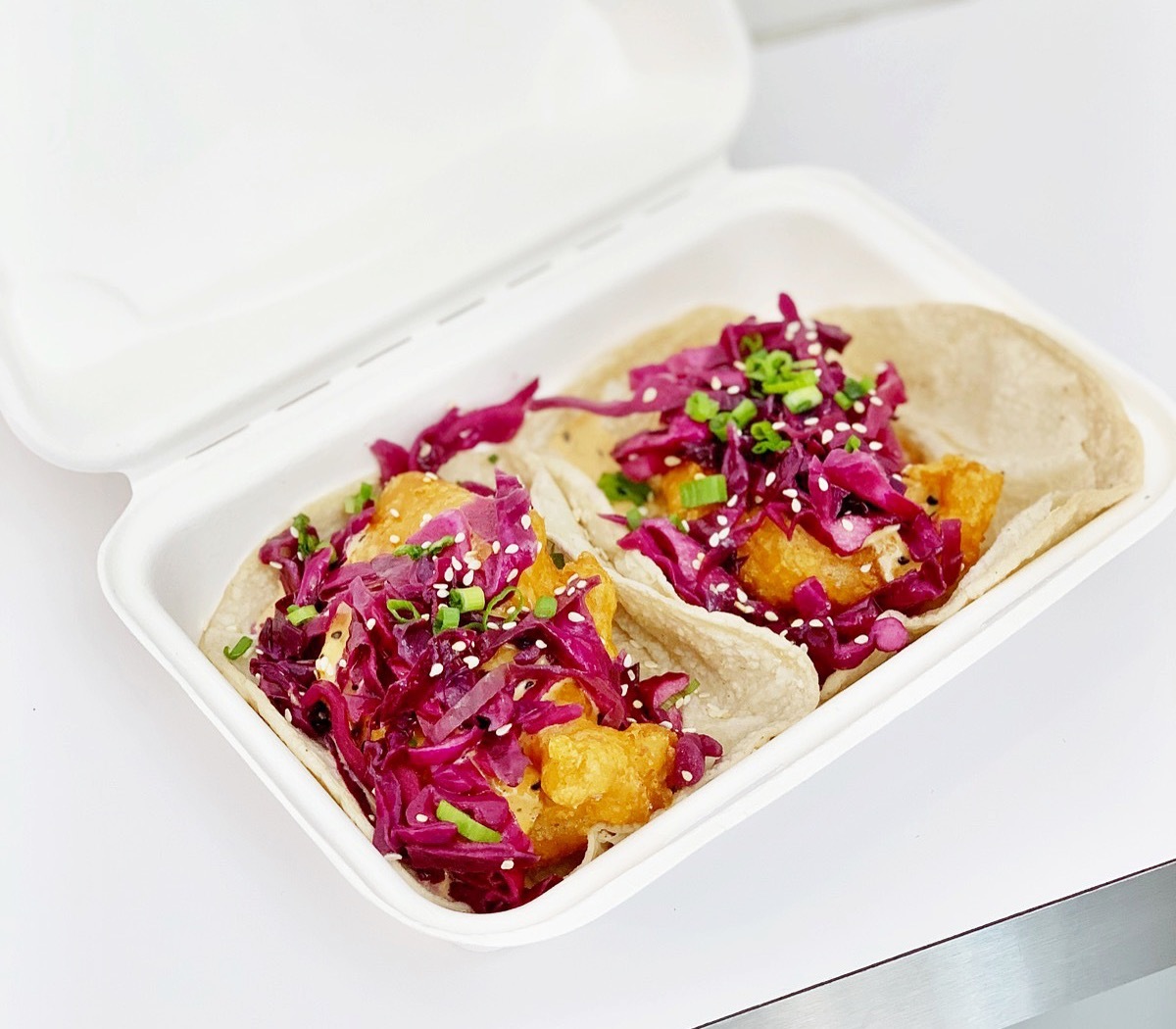 If you've got a car or you live within walking distance of Archer Heights, this family-owned birrieria should be at the top of your list. Fall-apart tender goat meat is the star of the menu, and it's served alongside thick handmade tortillas, raw white onions and fresh cilantro—which is all you need to make these handhelds shine. Find it: Call 773-523-3700 for carryout
Chicago's carnitas king is still slinging slow-roasted pork by the half-pound. Each serving is accompanied by a stack of tender tortillas, lime, onion, cilantro and your choice of side (you can't go wrong with the jalapeño-tomato salsa). Both locations—Pilsen and Gage Park—are open now for pickup and delivery. Find it on: Caviar and Grubhub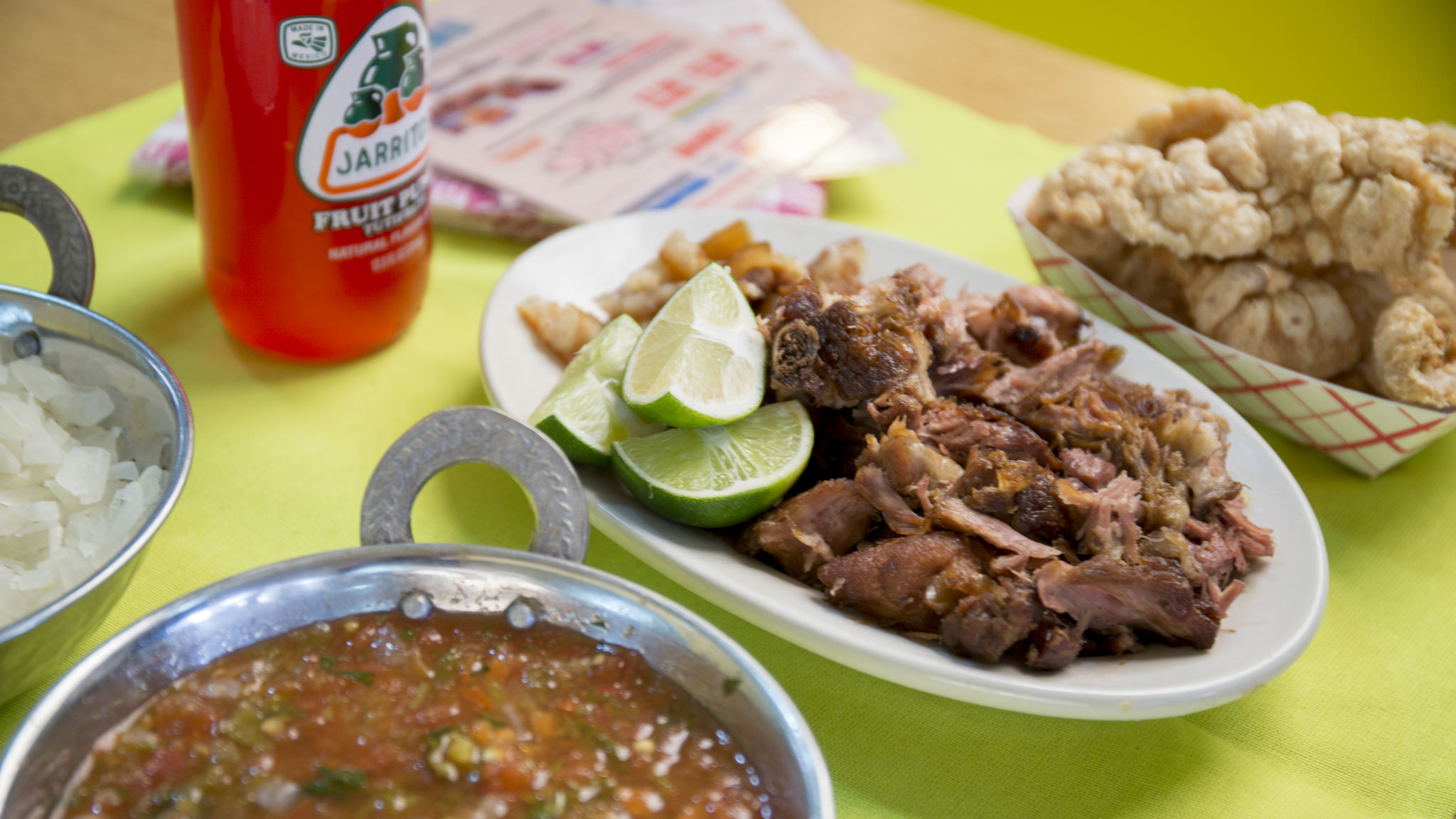 Rick Bayless's fast-casual West Loop brewery offers tacos à la carte and as platters, the latter of which comes loaded with protein, toppings, beans, handmade tortillas, guac and salsa. Or mix and match single-order tacos stuffed with crispy pork belly al pastor, grilled cauliflower or sliced leg of lamb. Find it on: Grubhub, Caviar and ChowNow
If you're looking to upgrade your feast this weekend, consider this Logan Square eatery's family meal deal that feeds four and includes all the fixings you'll need to whip up chipotle chicken tacos, roasted zucchini and corn and your choice of dessert—fudgy chocolate cake or cream tres leches. Find it: Email info@dosurbancantina.com with your order and phone number
While a number of the fillings here are worth your attention, the ravenous crowds are (virtually) beating down the door for the carne asada. Instead of mangy bits of chopped beef, L'Patron serves up sizable hunks of extra-tender steak. Oh, and don't forget to ask for the flavorful, thick housemade tortillas. Find it on: Call 773-252-6335 for pickup or delivery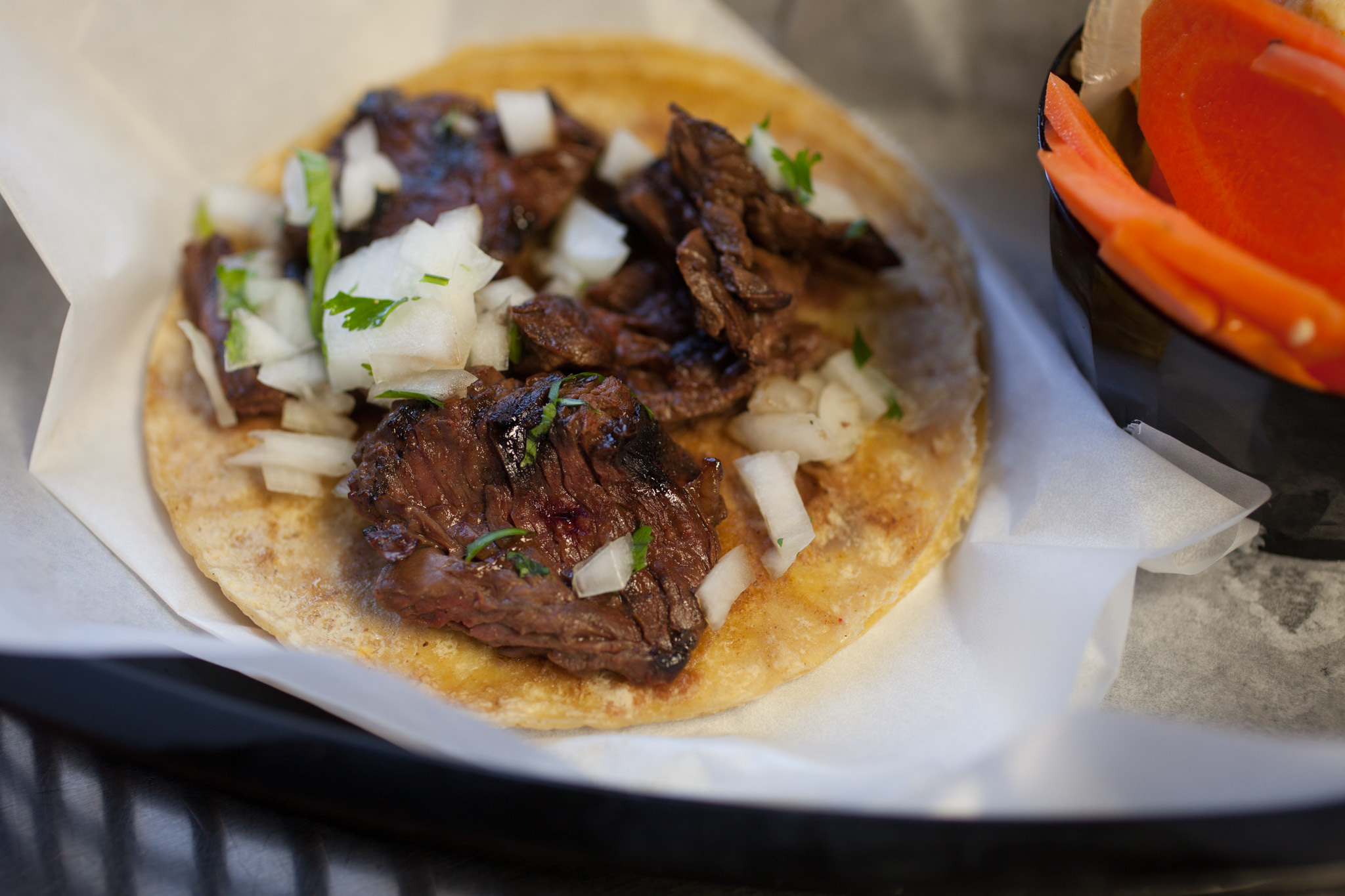 Forgo tradition at this Albany Park spot that serves its tacos with a side of fusion. The Korean BBQ is stuffed with skirt steak bulgogi, kimchi slaw and cilantro, while the vegetarian charred squash is dripping in salsa árbol and a shower of queso fresco. Find it: Call 773- 539-4398 for takeout
The vibrant Maxwell Street Market may be temporarily shuttered, but Rubi's is still allowing fans to pick up its beloved tacos (and pozole and mole and quesadillas) in Albany Park. YES, YES, YES! Find it: Text 773-318-9526 to order
Most popular on Time Out
- 11 things you might not know about the face-covering requirement in Illinois
- How to buy face masks from local Chicago businesses
- Fat Rice closes its restaurant to transform into a marketplace
- The Shedd Aquarium's live cam is equal parts relaxing and mesmerizing
- Pretend you're on the Millennium Park lawn by streaming these archived summer concerts