Fall in Chicago means heading out to pumpkin patches and corn mazes, and also digging into some comforting fare. At Time Out Market Chicago, we've gathered the city's best chefs and restaurants together under one roof so that you can try a variety of delicious offerings. Whether it's longtime favorites like Bill Kim Ramen Bar or newcomers such as County BBQ and Lizzy J Cafe, you'll find plenty of seasonal specialties on your next visit to the Market. Here's a taste of what to expect.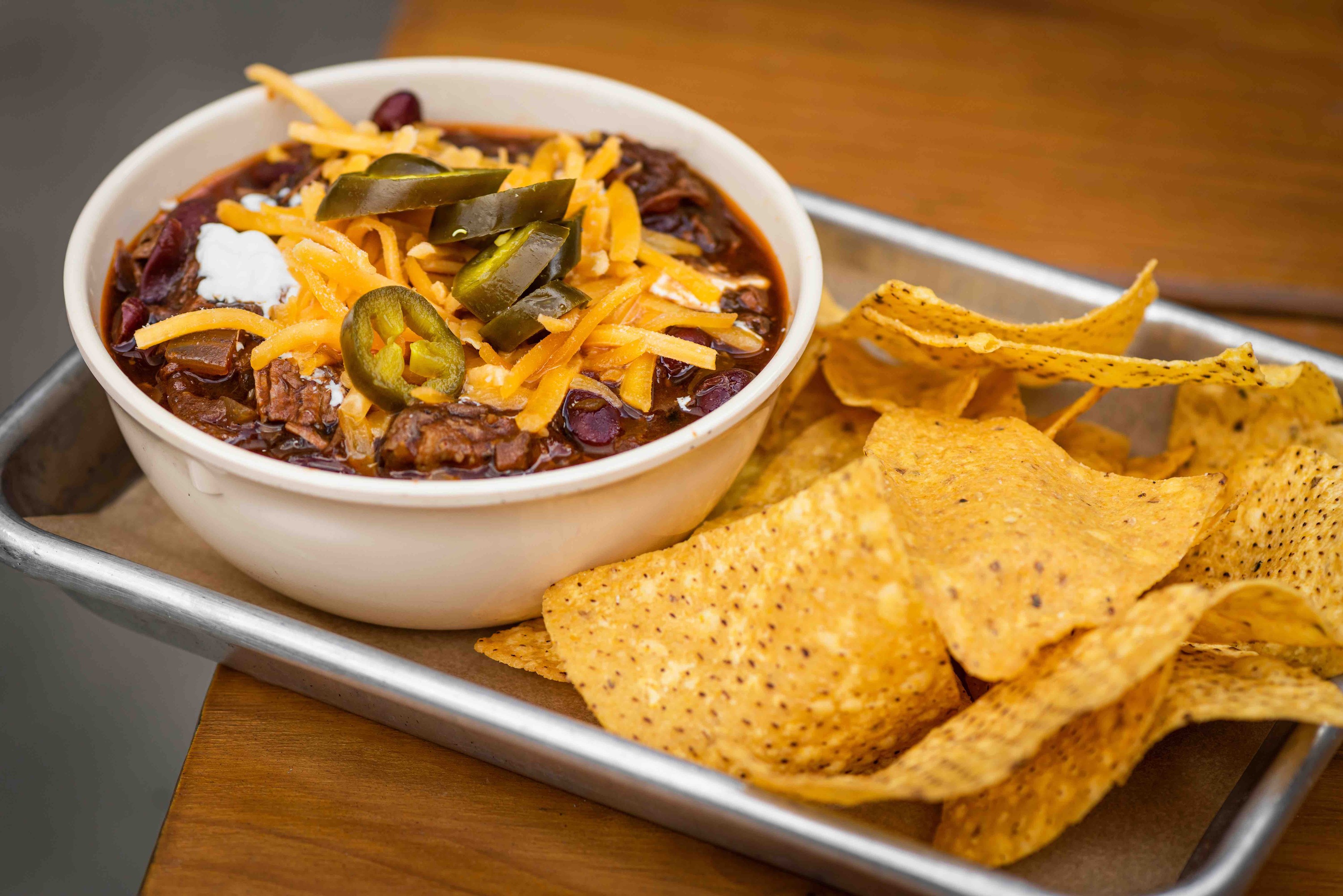 Fall is the perfect time to dive into a comforting bowl of chili, and County BBQ's version can't be beat. Packed with hunks of house-smoked, Texas-style brisket, the hearty stew is topped with cheddar, jalapenos and sour cream.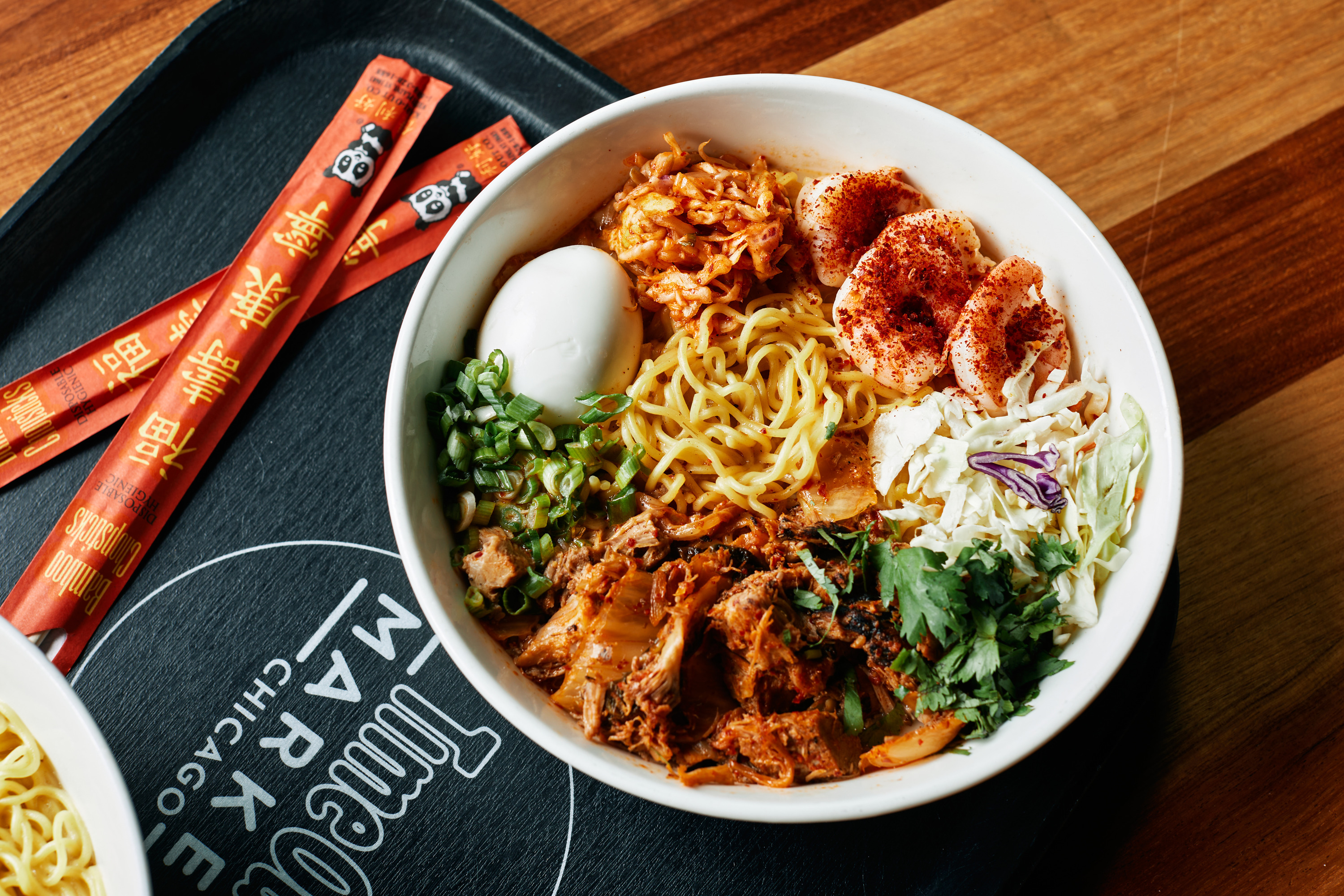 For those chilly autumn days, a warm bowl of ramen is just what you need. Chef Bill Kim offers several options, but the pork ramen is a crowd pleaser that fans keep coming back for. Savory pork broth arrives teeming with wavy noodles, kimchi-braised pork, crispy shallots and an egg. You can also sub in tofu noodles or add extras like shrimp if you're feeling ravenous.
Sua - Angus steak sandwich
Michelin-trained chef Aitor Garate Berasaluze brings the flavors of Basque Country to Fulton Market at Sua. Paying homage to the comfort and warmth synonymous with the region, the menu focuses on wood-fired dishes, such as Angus steak. You can order it on its own—served with a green salad—or as a sandwich.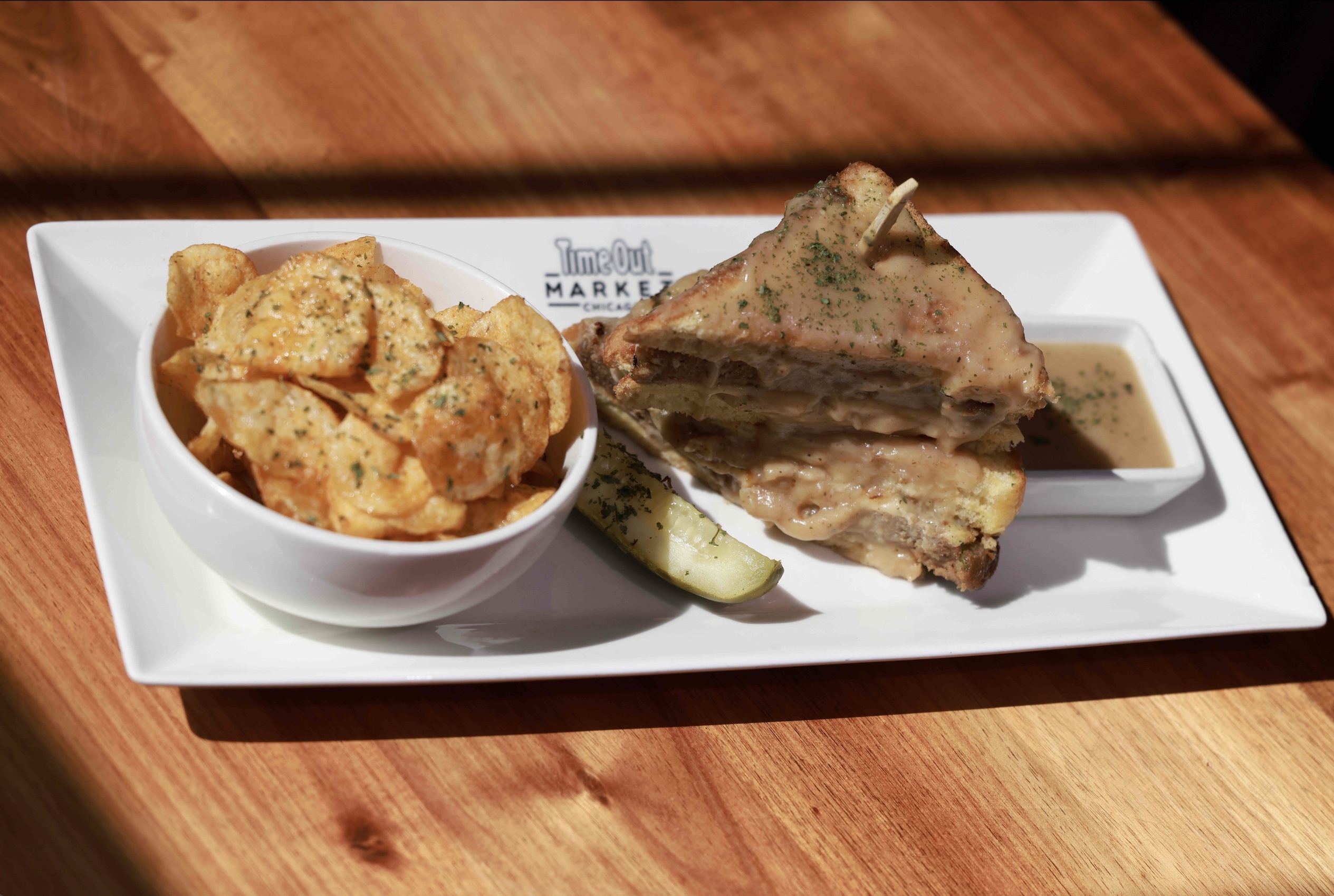 Husband-wife owners Juliea and Christopher Clippard are all about simple, homestyle foods at their health-conscious bistro. The menu features creative twists, like a smoked turkey meatloaf sandwich with fried onions, pepper jack and herb garlic aioli on grilled Texas toast, covered in house-made gravy.
Chi'Tiva - Chocolate marquise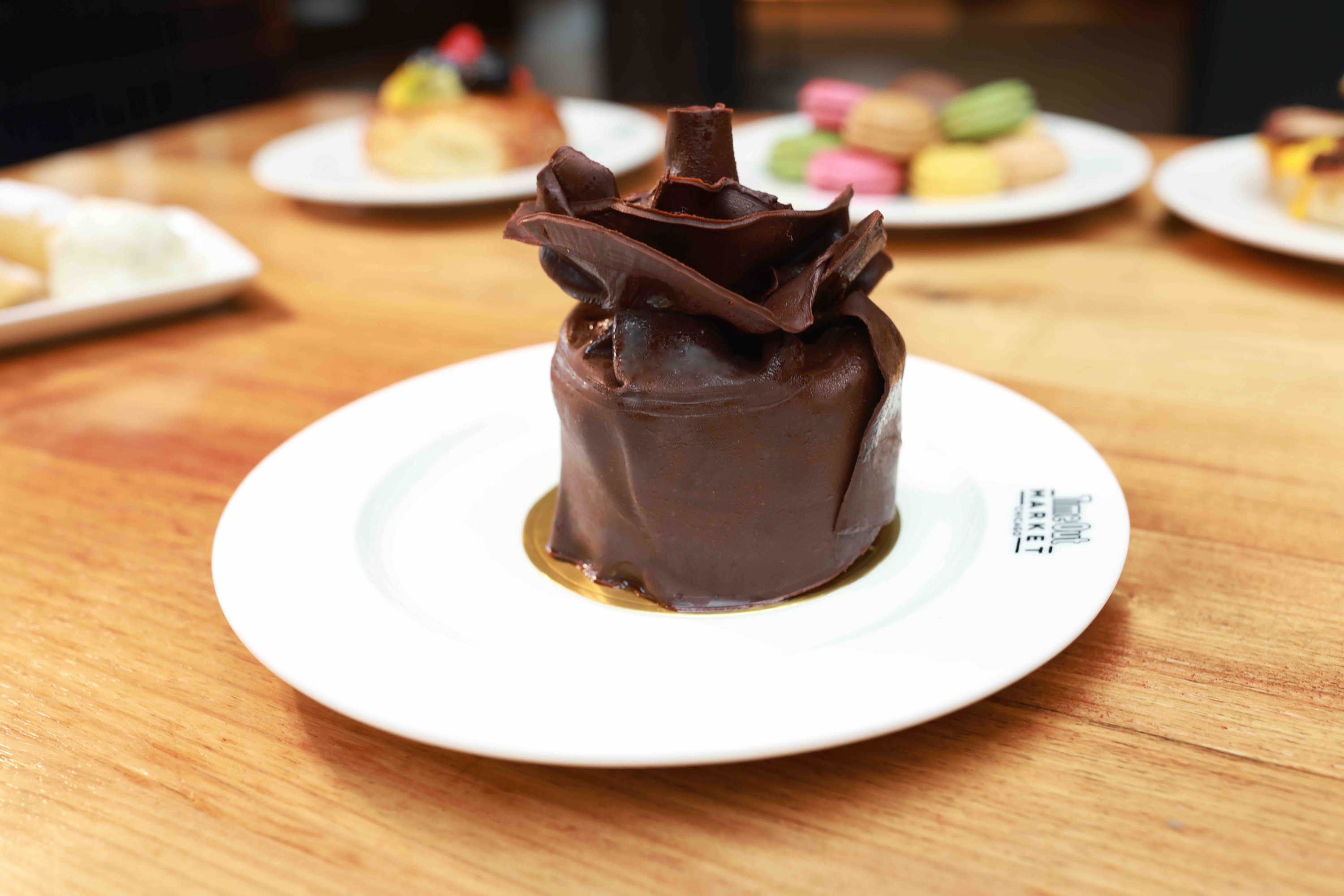 Backed by award-winning pastry chef Steven Krizman, Chi'Tiva presents a tantalizing array of pastries and desserts at all hours of the day. There's no going wrong here, but the indulgent chocolate marquise provides an ideal end to any meal, satisfying the sweet tooth with a dose of chocolatey goodness.
Gutenburg - Gutenburg burger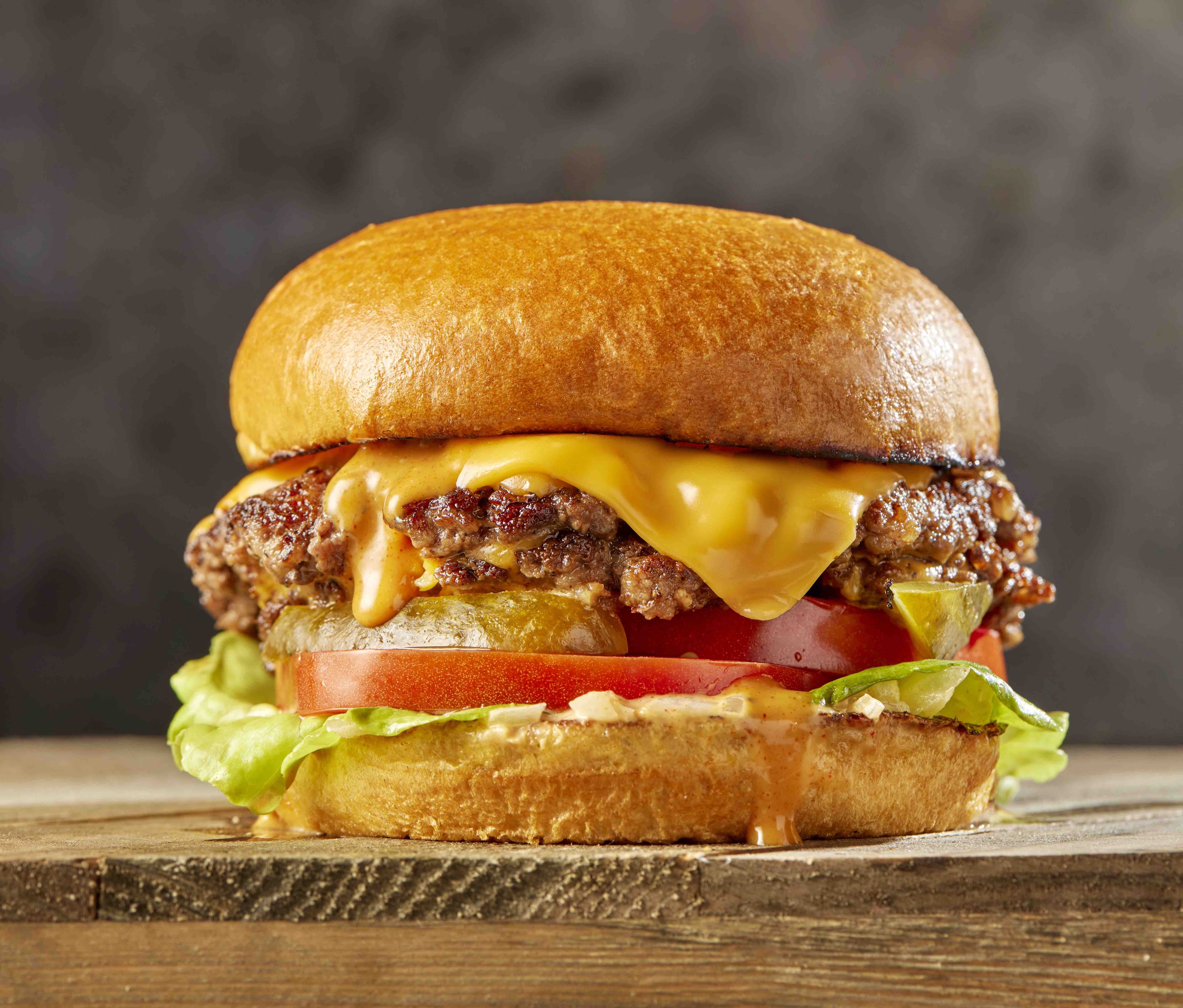 No matter the season, a mouthwatering burger is always a good choice. But Gutenburg's offerings just hit a bit different during the fall, when the air is crisp and you're craving something substantial. The signature Gutenburg burger stars two smashed patties—blended in house and seasoned with a special rub—dressed with cheese, lettuce, tomato, diced onions, pickles and Gutenburg sauce on a brioche potato bun. And don't forget to complement it with a side of sweet potato fries, which are topped with brown butter and blue cheese.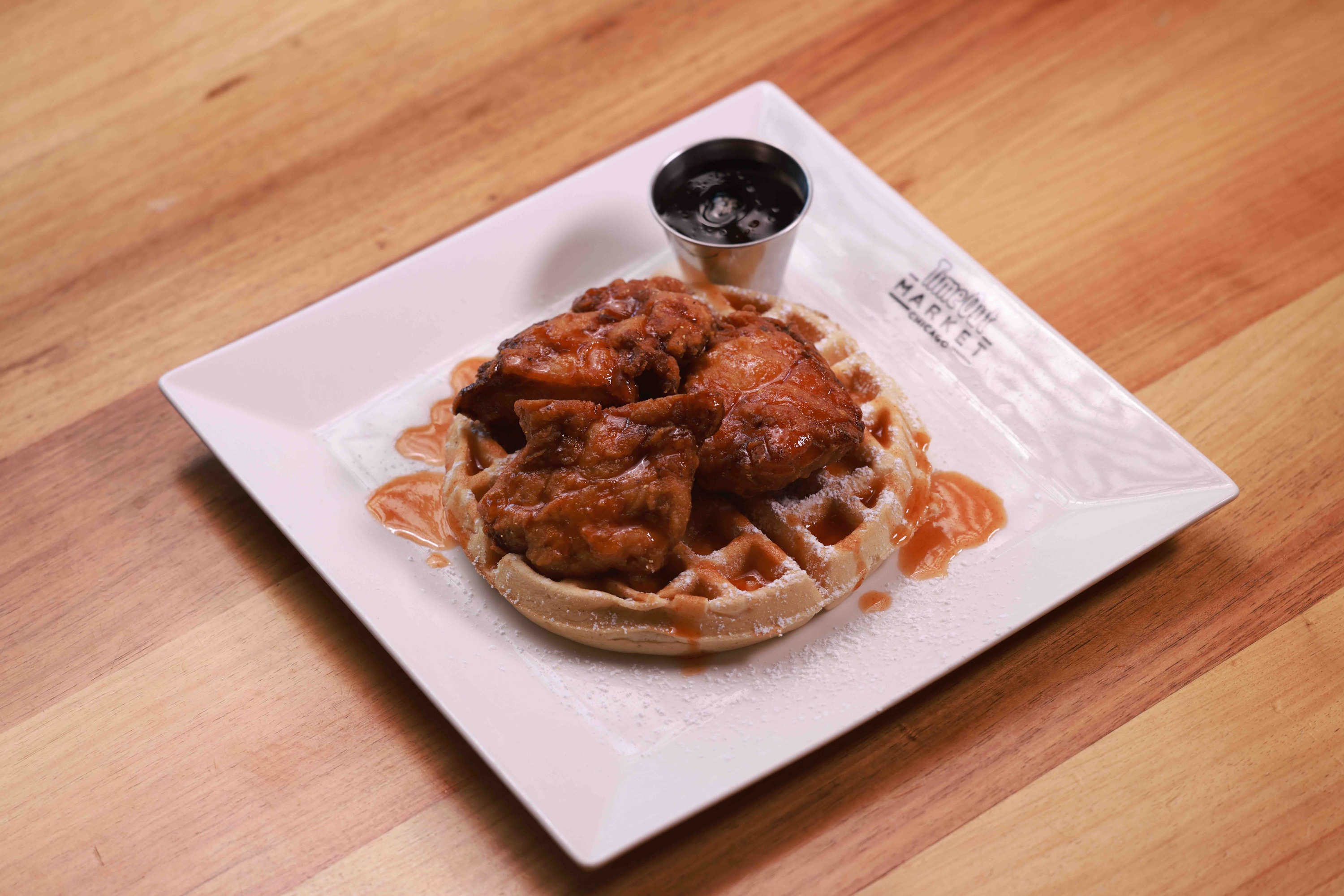 Hailed as the "Brunch Queen," Jamie Gilmore delivers a host of Southern-style fare infused with Creole love. Her chicken and waffles are a paragon of the form—the thighs are brined overnight, fried to a perfection and served atop a brown butter yeast waffle with hot syrup.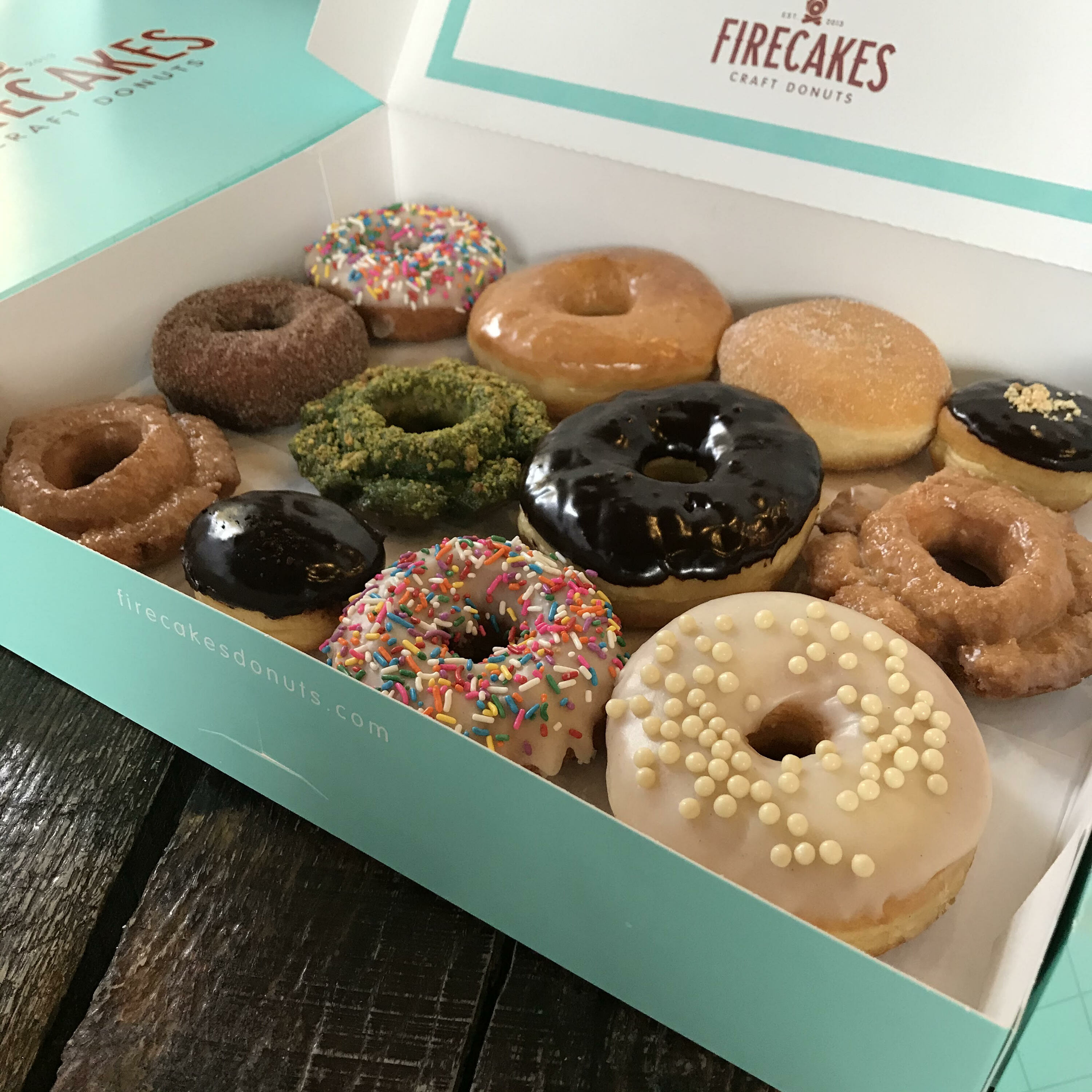 Firecakes' varied selection of sweet treats includes both longtime favorites and seasonal delights. This fall, you can dig into irresistible apple fritters, made with chunks of fresh fruit from Mick Klug Farm. And if you want to be the office hero, pick up a box to go.