The past 18 months have been incredibly tough for the hospitality industry, with a long list of Chicago restaurants and bars announcing permanent closures due to the difficulties of doing business during a pandemic. From fine dining restaurants and hot dog stands to ritzy cocktail lounges and neighborhood bars, the losses were numerous—and likely haven't stopped yet.
Already a dying breed of business in Chicago, the number of neighborhood bars that shut their doors for good during the pandemic was relatively small, but the sense of loss was especially pronounced. Former patrons took to social media platforms to mourn the closures and share memories of birthdays, first dates and other special occasions spent inside these reliable watering holes. Thankfully, some Chicago hospitality industry veterans harbored the same attachment to these places, taking it upon themselves to revive a couple of local institutions and preserve them for the foreseeable future.
The dim red lighting at Humboldt Park mainstay the California Clipper seemed destined to be turned off for good last May, when operator Brendan Sodikoff announced that he'd shuttered the bar after failing to come to an agreement with the building's landlord, Gino Battaglia. Word quickly spread that the bar (which dates back to the 1930s) was in search of a new operator, prompting Kristina Magro (Lone Wolf Tavern, Prairie School) and Ben Fasman (Estereo, Danny's Tavern) to make a pitch to become the Clipper's latest stewards—one that resonated with Battaglia.
Now operated by the Orbit Group—which was formed by Fasman and Magro with chef Matt Troost (Three Aces)—the California Clipper is one of two new projects the hospitality group is taking on in the neighborhood. Just across the street, Orbit Group is also preparing to open a restaurant in the building that was home to beloved French restaurant Café Marie-Jeanne.
"We can all probably name dozens of neighborhood bars that have shut down in the past five or 10 years," says Fasman, who will serve as the California Clipper's general manager. "They are dropping like flies, and we have a rare opportunity to preserve this corner [of California Ave]."
In Wrigleyville, Commonwealth Tavern owner Matt Baldino had similar feelings about the need to preserve Guthries Tavern. The longtime owners of the bar stocked with board games decided to shutter the business last July, noting that with "ongoing COVID restrictions, we don't see a way we can survive." But Baldino saw a path forward for the business, deciding to purchase it earlier this year with the goal of reopening it later this summer.
"We're focusing on the preservation of what Guthries was and what it meant to people more than anything else," Baldino says.
The teams behind the revivals of Guthries and the California Clipper both recognize that there's no need to fix what isn't broken. At the California Clipper, the aesthetics (including the signature dim red lighting) will remain unchanged, and guests will still be able to slip into their favorite booth. Baldino went so far as to fight with his contractor to preserve the hand-painted ceiling tiles at Guthries, documenting their removal and carefully storing them so that they could be put back in their proper places.
"People are gonna come in and be like, 'What took you so long? You didn't do anything.' Which is really what I hope people think," Baldino says.
Eagle-eyed regulars will likely notice a few changes at each of the bars. At Guthries, Baldino sprung for the installation of a new HVAC system (outfitted with a HEPA filter), a glass fridge behind the bar, a few TVs for watching Bears games and the addition of an ADA accessible bathroom. Likewise, California Clipper beverage lead Magro expressed a desire to "bring the Clipper into our century" through the installation of a new sound system and upgraded sinks and glass washers behind the bar.
The team at the California Clipper will also make some major changes to the bar's menu, steering away from the cocktail-focused program that was introduced under Sodikoff's management. According to Magro, the tavern's menu will champion "fast and efficient service with really tasty drinks," with plenty of packaged beer and a selection of house and classic cocktails.
"At the end of the day, we're not a fancy cocktail bar, so we want people to be able to come and drink at a reasonable price," Magro says. "I think our prices will be more reflective of the Clipper pre-Sodikoff."
The live music programming at the Clipper is getting an overhaul, too, partially inspired by another beloved neighborhood bar that permanently closed during the pandemic: Danny's Tavern. Fasman worked at the Bucktown bar for nearly a decade and is collaborating with a yet-to-be-announced team of local music industry veterans to capture its eclectic spirit through the Clipper's entertainment calendar.
"At Danny's, you could walk in on a Tuesday night and there would be a poetry reading. On a Monday, you would sometimes have live jazz," Fasman says. "You would never know what you were walking into, but it was always quality programming—that's the approach I'm taking."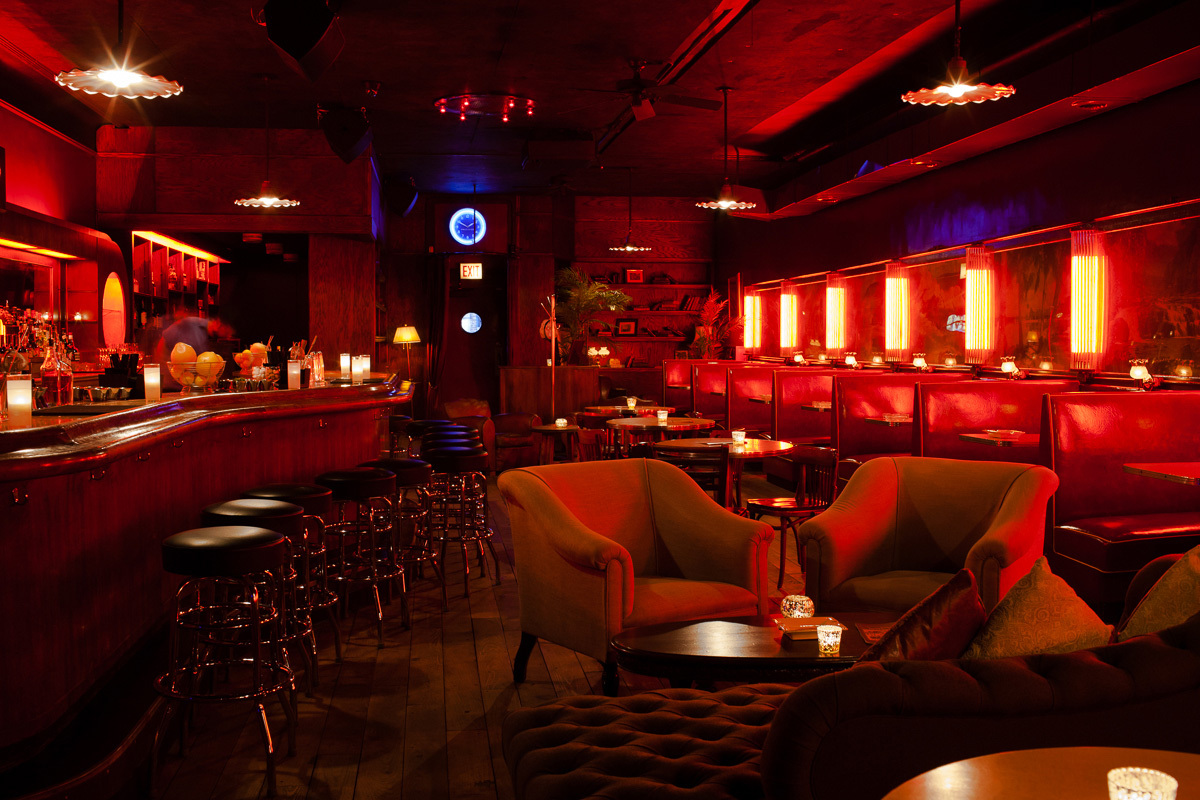 And when it comes to the tabletop entertainment at Guthries, there's no need to worry about the board games—they'll be back and sanitized weekly. Baldino consulted with the bar's former owners to learn how to maintain the bar's extensive game collection, including how to organize the rules for each game in binders and keep track of the various game pieces.
"That's the kind of attention to detail that we're trying to recreate, though there are some nuances and challenges," Baldino says.
Perhaps the biggest challenge of all is deciding when to welcome guests back inside. Currently, neither Guthries nor the California Clipper has a reopening date set in stone. In fact, Baldino has no plans to announce an opening date for Guthries, opting to simply reopen the doors when the bar ready—ideally within the next month. Meanwhile, the team at the California Clipper is still waiting for a film crew that has been using the bar as a set over the summer to finish their shoot. As such, Magro isn't ready to set a timeline for the Clipper's reopening, only stating that "we will open this bar when it is safe to do so."
While they're taking slightly different approaches to reopening, the teams behind the latest iterations of Guthries and the California Clipper seem to agree that preserving pieces of Chicago's history—including its neighborhood bars—is more important than ever in a rapidly changing city.
"Not everything needs to be torn down and made into condos. Not everything has to be redone so we feel like it's brand new," Baldino says. "Sometimes we can take something that's really special, really historic, has a few years on it—is seasoned, as we like to say—and just keep that thing running."
"If we didn't try our damndest, then I feel like [Chicago] would just be filled with a bunch of Starbucks and Amazon fulfillment centers," Magro says, putting it more bluntly. "I think it's really up to us as hospitality professionals to preserve what we love and hold dear about Chicago—and that's our food and drink. Without the little guys, where's the soul?"