Millennium Park began reopening to visitors last week, allowing people to access the Chase Promenade, the Lurie Garden, Crown Fountain and Wrigley Square. Today, the Great Lawn joined the fray, reopening with social distancing circles painted on the grass that will help groups stay 6 feet apart from one another while still being able to enjoy the sights in one of Chicago's best parks.
The downtown park is currently accessible from an entrance at Michigan Avenue and Madison Street, and guests are asked to exit Millennium Park at Michigan Avenue and Washington Street, with daily hours running from 8am to 9pm. There's a maximum capacity for the park (unfortunately, we don't know that is), which means that the entrance will close temporarily once the park it's full and presumably admit more people as visitors exit.
The social distancing circles on the great lawn seem to be inspired by a strategy being employed by parks throughout the United States, including cities like Brooklyn and San Francisco. While groups of up to 10 people are currently allowed in Millennium Park, we're not sure you'd be able to comfortably squeeze that many folks into one of the circles—you might have to reduce the guest list for your group outing to the park instead.
Check out some photos of the social distancing circles below and stay tuned to see if more Chicago parks implement this distancing strategy. Maybe the city can paint these circles around the Bean so that the plaza surrounding the reflective sculpture can reopen and Bean selfies can resume?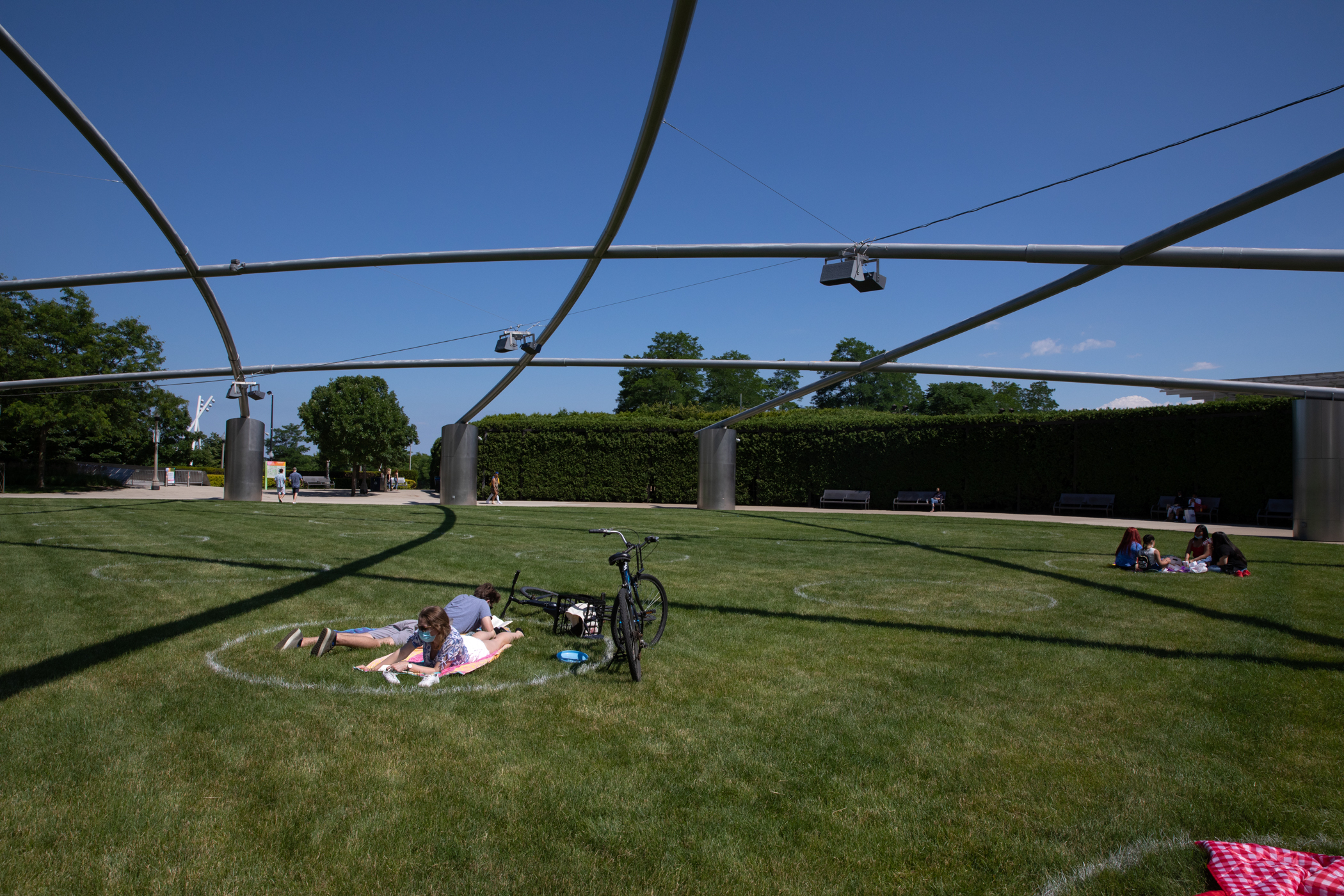 Most popular on Time Out
- These notable Chicago restaurants and bars have now permanently closed
- Here's what will reopen when Chicago moves into Phase 4 on Friday
- Where to find drive-in movie theaters near Chicago
- These Chicago breweries and bars have reopened their patios
- Supporting Chicago's Black-owned restaurants is a lifelong commitment